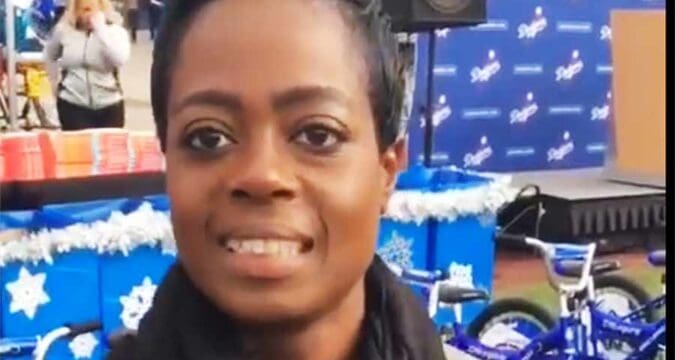 Saturday, November 21st, the Housing Authority City of Los Angeles and the Boys & Girls Club of West San Gabriel Valley distributed turkeys, food and resources made possible by the Los Angeles Dodgers Foundation.
Support went to 500 youth and families from the Estrada Courts Public Housing community. The Dodger Day Grab-and-Go presented by San Manuel Band of Mission Indians focused on support for the residents of Estrada Courts as the pandemic reaches another spike and disproportionate rates continue to impact low-income communities.
"The impact of these donations and the generosity of the Dodgers Foundation could not come at a better time during the pandemic we are all going through but especially at our public housing sites where the food disparity is even greater for the kids and their families." JR Dzubak, CEO, Boys & Girls Club of West San Gabriel Valley and Eastside.
With support from presenting sponsor San Manuel Band of Mission Indians, LADF donated turkeys and 6,500 meals via food boxes from the Los Angeles Regional Food Bank. Additional donations from LADF partners includedUCLA Health donated hand sanitizer, hygiene supplies, youth toys, and sunglasses. The California Masonic Foundation and Raising A Reader provided literacy kits including bilingual family learning guides, bilingual books, math manipulatives, and educational supplies. Dodger partners, Jack in Box, provided free meal coupons, and Melissa's Produce provided Clean Snax for families to enjoy.
Throughout this year, LADF has worked with Dodger partners, corporate sponsors, volunteers, and nonprofits to provide nearly 500,000 meals and more than $2 million worth of food, water, hygiene necessities, educational items and Dodger products to the most vulnerable Angelenos during this time of economic insecurity.
"While it has been challenging to work in the midst of a pandemic, we know that families need us as they struggle to cope with the heightened physical, emotional and economic devastation caused by COVID-19," said Nichol Whiteman, CEO, Los Angeles Dodgers Foundation. "Partnering with the Housing Authority and Boys & Girls Club in this way is allowing us to get these critical resources to the families who need it most, especially during the holidays. We are so grateful for supporters like San Manuel Band of Mission Indians."
In addition to Community Ambassador Bank of America, 2020 Dodgers RBI program sponsors and Dodger Day supporters include: ARCO, California Masonic Foundation, Dasani, Stephen R. Dennis Memorial Fund, Helen and Will Webster Foundation, Jack in the Box, Kershaw's Challenge, LA84 Foundation, Los Angeles County Department of Mental Health, Los Angeles County Public Works, Los Angeles County Department of Water and Power, Melissa's Produce, Nike, and UCLA Health.