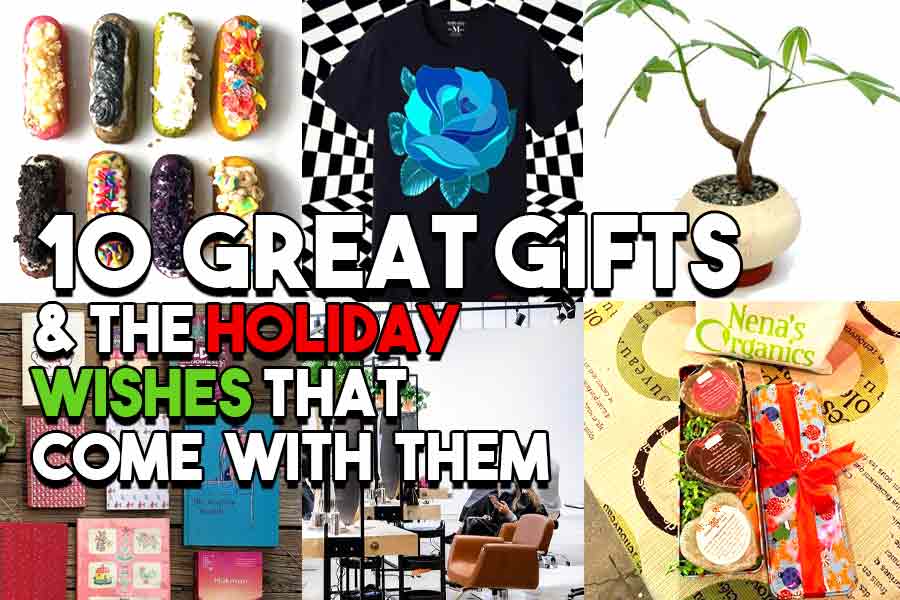 This year, Downtown Weekly kept our holiday shopping list local. Our holiday gift wrap up features some very special gifts and well wishes brought to you by our widely diverse, and highly dedicated small business Downtown Community.
Here's a list of 10 Great Places for Gifts and the Holiday Wishes That Go With Them.
HiDef Brewing – The Gift of Beer
Deck the Halls with water, malts, hops, and yeast!
The elves over at HiDef are filling kegs and wrapping ribbons around cases of HiDefs "Glorius Beer". Needless to say, they are feeling very hoppy.
Inside the HiDef Tap Room for the last two whole months, these talented brewmasters sneak a jug or two, (or three), as they merrily sing-along, working malting, milling, mashing, boiling, and fermenting, Downtown's favorite new microbrew.
The best thing about HiDef is that DTLA can celebrate with HiDef Brew all year round. Rumors have it HiDef will release a Hazy Beer for the Haze Bros. pretty soon.
HiDef's Holiday Wish for DTLA: They want us to Love Beer. Looks like their wish has already come true.
HiDef Brewing is located at 1203 S Olive Street. Open Wednesday thru Friday 4-8, Saturday 2-8pm and Sunday 4-8pm.