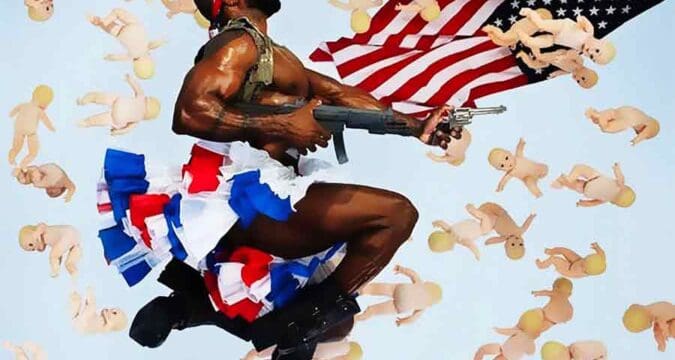 SHE is a black, masculine, queer artist that chooses to express herself in ominous settings that include white baby dolls, eccentric costumes, unconventional props, and startling makeup. BlackManWhiteBaby's artwork is shocking.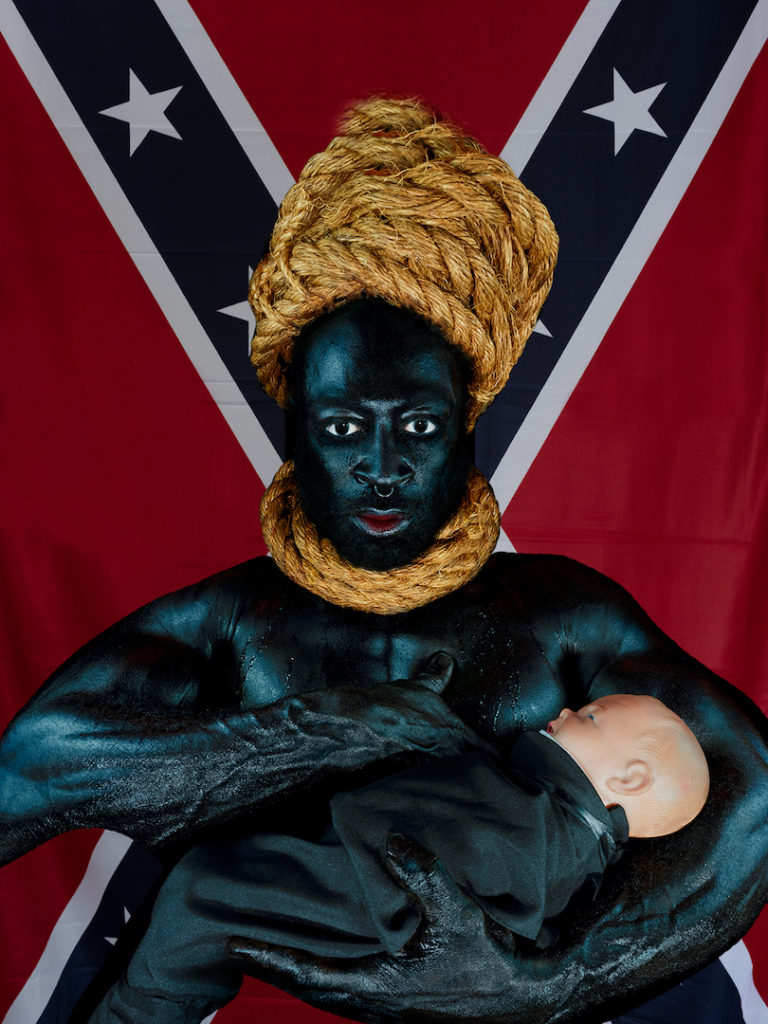 Awakening awareness to the racist traditions found inside America that many try to ignore, to some BlackManWhiteBaby's work is brilliant. To others it is disturbing.
Either way, BlackManWhiteBaby has nothing to hide, and if you ask her the philosophy behind her work she is direct, confident, and firm in her response.
"My name is BlackManWhiteBaby and I do art." BlackManWhiteBaby continued, "The name didn't really have a deeper meaning. In the beginning, it was a title because I was a black man with a white baby."
A quick scroll through the BlackManWhiteBaby catalog will reveal beautifully choreographed and dreamlike snapshots that challenge the dynamics of the American dream and provide surreal insight into not just the perennial struggle of the Black American battle with racism, but also the perspective of a queer creative.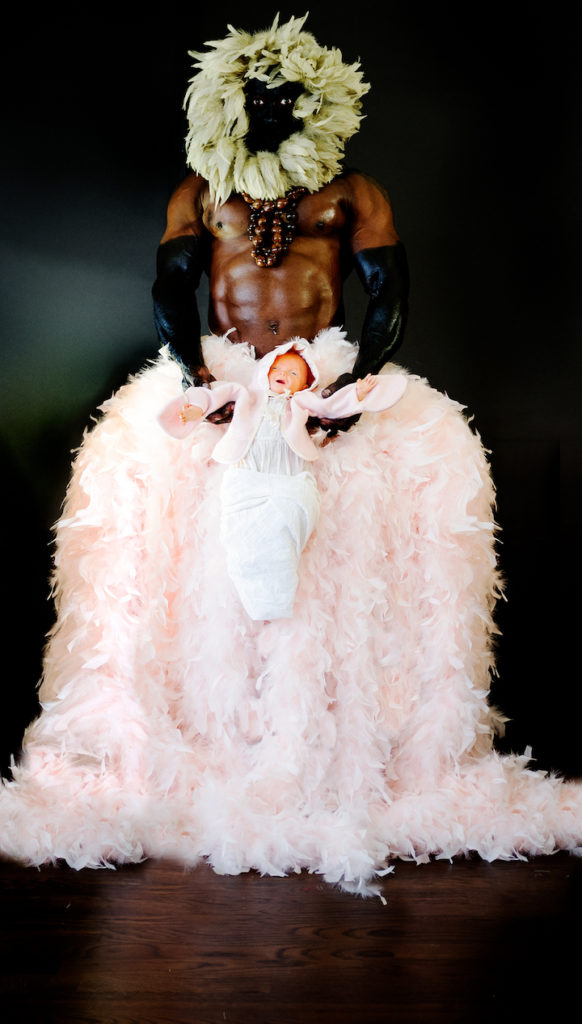 BlackManWhiteBaby's work has always been on the cutting-edge of expression and has tip-toed the line between genius and controversy ever since its inception.
"People reacted to the actual black male with a white baby. The concept and technical aspects of the image were completely ignored. All they could see was a black man with a white baby." BlackManWhiteBaby told DTLA Weekly.
Did we miss the message?? Change the art along with her gender identity from "He" to a "She" and it's all good as BlackManWhiteBaby continues to showcase with success.
In early 2016, the artist presented their Nina Simone inspired exhibit titled "Tar and Feather" which displayed images of the artist covered in tar and accentuated by feathers and even included a controversial image of them dog-walking a white-baby with a feather leash.
In another show, called "American Traditions" which included twenty-four images that were each divided into their own specific sections, BlackManWhiteBaby tackled more of America's controversial history head-on.

The section, "They Called it Blackface" included images of the artist ridiculing America's infamous Jim Crow era in various displays of blackface.
Another section called "Dancing with the Slaves" highlighted the practice of "slave dancing" which slave traders used to entertain themselves while transporting slaves across waters.
And lastly, her "American Traditions" section mocking America's response to controversial issues such as the Flint water crisis.
When asked what inspires her creative approach, the artist states that she finds true inspiration in artists that tend to take a more unorthodox approach to their work.
"Artists work in a box, I believe. Sometimes. That's what I'm learning. There are certain boxes and standards for things. Any artist that's outside that box that's bringing something new to the table, I think is really important and that's what inspires me."
Despite the controversy around it, BlackManWhiteBaby's work has gained some noteworthy attention. In 2019, her work made a cameo appearance on the hit TV show "Empire" after a relationship was conjured with famed Hollywood writer and director Lee Daniels. Yet, despite their success, the artist known as BlackManWhiteBaby remains determined to continue disrupting the art industry by expressing what is uniquely her.