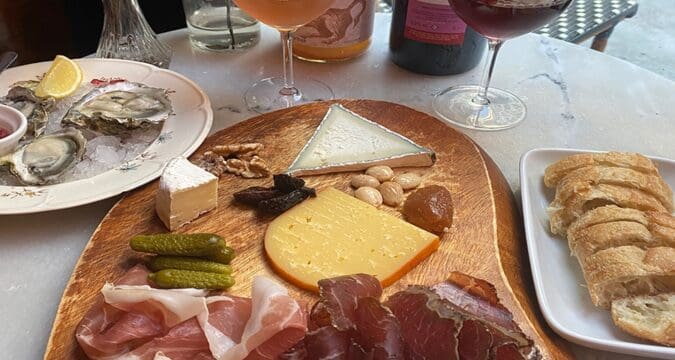 Being sheltered for the last few months has left us all craving social interaction and a return to normalcy. Enjoying a glass of wine with ice cold oysters, Boeuf Bourguignon, or a bowl of pasta with some Chianti is no longer something we can only dream about. At the new "European Corner" at 6th and Los Angeles, these dreams have come to fruition.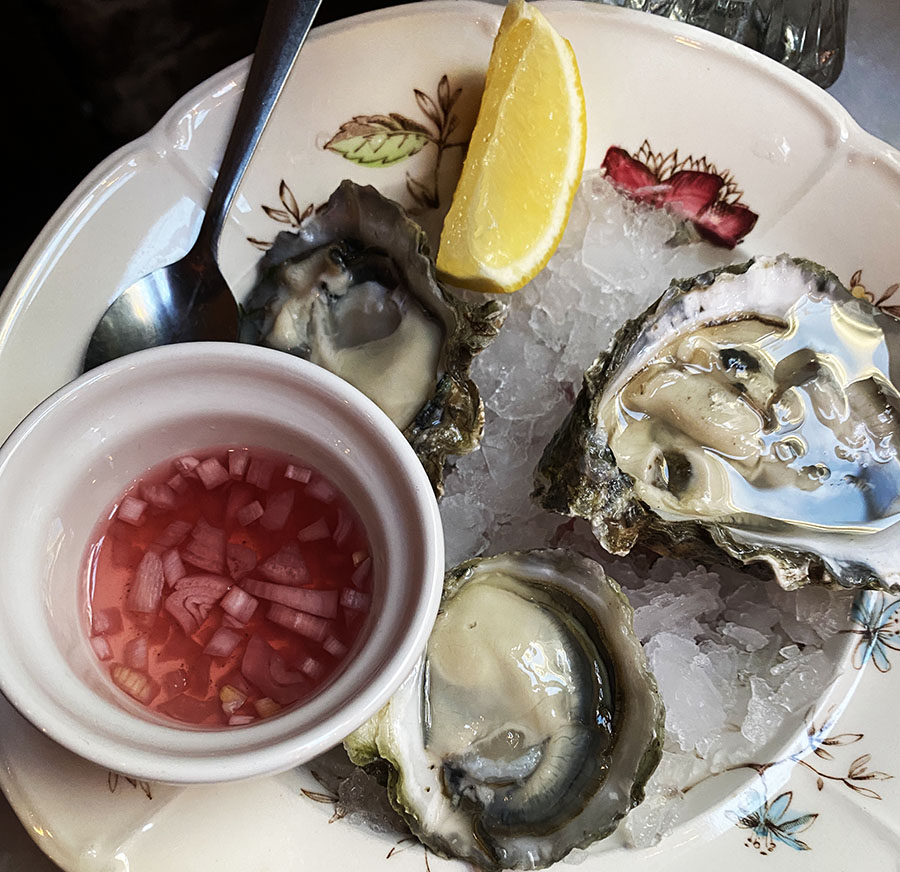 Mignon, owned by Santos Uy and managed by local artist Shauna La, has been an institution in the historic core of DTLA for 10 years and has accrued a strong and loyal following. It is a female-run boutique French wine and cheese bar that focuses on small production, natural wines and offers charcuterie and cheese boards, baguettes, small plates and more.
Uy also owns Papilles, a Bib Gourmand awarded French bistro in Hollywood. La is an RF engineer turned contemporary artist whose work is collected internationally. She used her management skills, creative talents, and passion for food and wine to assist in the restructuring and evolution of Mignon.https://www.youtube.com/embed/fN0UIhNUtRM?feature=oembed
On the onset of the pandemic, Mignon's previous employees chose to leave in order to deal with changes from the shutdown. In order to keep the business from closing permanently, Uy, La, and friend Kevin Stuart, owner of Infinity Wine Imports, converted Mignon into a wine shop with food to go.
Sharing the Romance with L'Appart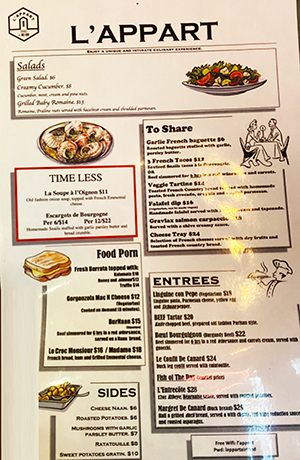 As restaurants were re-opening with social distance guidelines, Mignon converted back to a dine-in wine bar and introduced new, experienced members to their team – including Cicerone and Court of Master Sommeliers Certified Sommelier, Lisa Witkoski.
When patio dining was the latest mandate, they adapted the very same day by offering outdoor seating, collaborating with L'appart, their neighboring French bistro.
Soon after, Cento Pasta Bar by Chef Avner Lavi restarted operations across the street at JJ's on Sixth. They offer Italian pastas to go, which can be enjoyed at Mignon with a vino purchase.
This new 'European Corner' supports several businesses at one time. Come hangout, have dinner, get together with friends, drink wine, and live life again.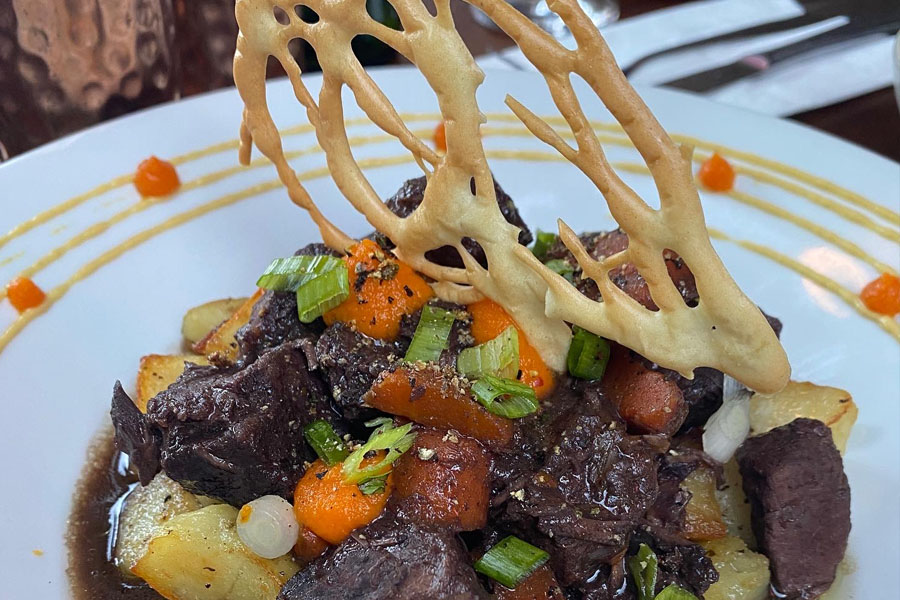 Outdoor Dining – No reservations needed.
Wines by the glass, wines by the bottle on menu and in shop special pricing, 40% off bottles to go. Full Menu and Wine List also available for takeout. Mignon's menu includes Oysters, crudo, and other market driven small plates.
Tuesday-Thursday: 6pm-10pm, Friday-Saturday: 6pm-11pm, Sunday: 6pm-10pm. 6-7pm Happy Hour, $7 wine and $2 oysters. Mignon Wine LA – 128 E. 6th St., Los Angeles, 90014. 213-489-0131