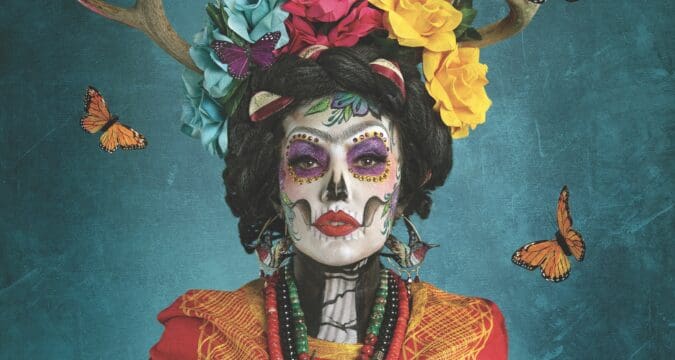 One of Los Angeles County's largest Dia De Los Muertos ("Day of the Dead") events, El Velorio, returns to Plaza De La Raza for the 13 th Annual El Velorio Dia De Los Muertos Cultural Celebration and Art Exhibit.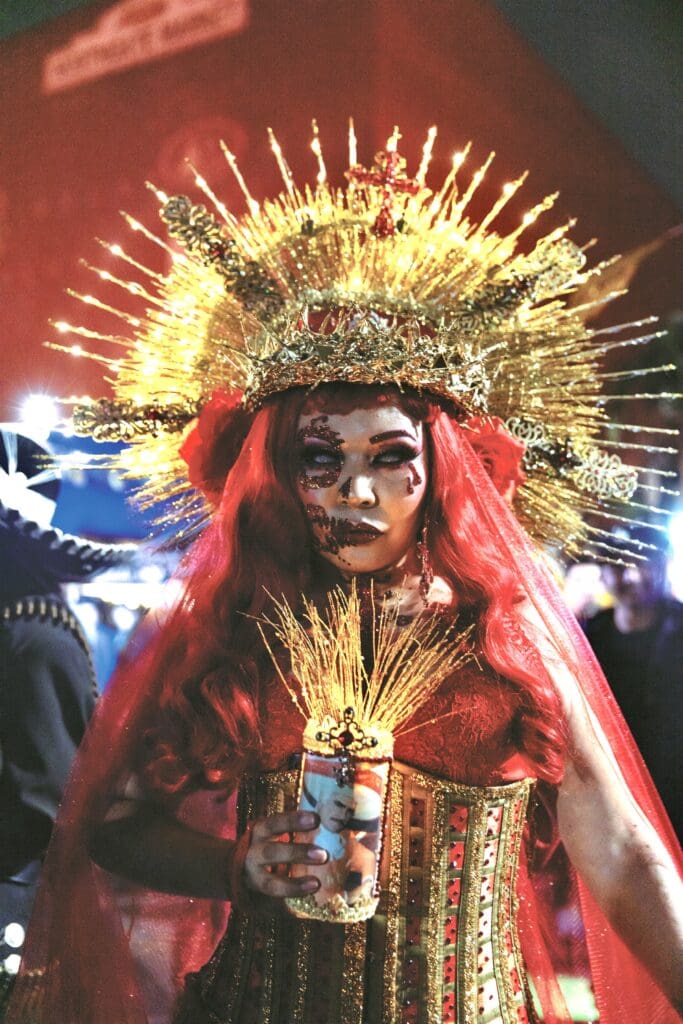 Founded in 2010, El Velorio celebrates the cultural spirit, heritage and tradition of Dia De Los Muertos, which honors the memories of loved ones who have passed away.
"It is with great pride to celebrate the 13 th anniversary of El Velorio and it continues to be an honor and privilege to return to Plaza De La Raza, the special place where I've produced El Velorio since 2013," said Antonio Pelayo, artist, founder and producer of El Velorio.
The 21 and over experience kicks off with the return of the popular El Velorio exhibit, showcasing the talents of 150 local artists with original one-of-a-kind Dia De Los Muertos themed pieces
created specifically for the event.
Curated by Antonio Pelayo and fellow artist Isaac Pelayo, this year's exhibition will pay tribute to fallen female icons.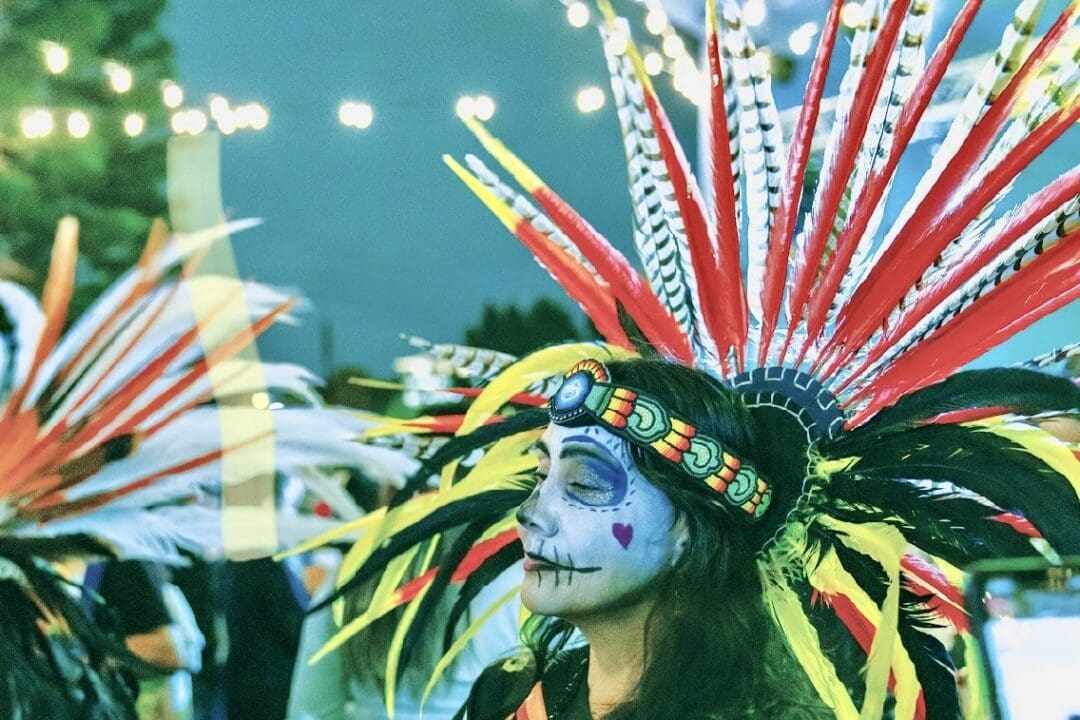 "It's exciting to see El Velorio continue to grow bigger and better every year, along with our Dia De Los Muertos themed art exhibit, which continues to receive more submissions every year and has become a highlight of the event," said Antonio Pelayo.
A portion of proceeds from art and ticket sales will benefit the Pelayo Foundation, a non-profit organization whose mission is to inspire artists, enrich communities and foster culture dialogue through the transformative power of art.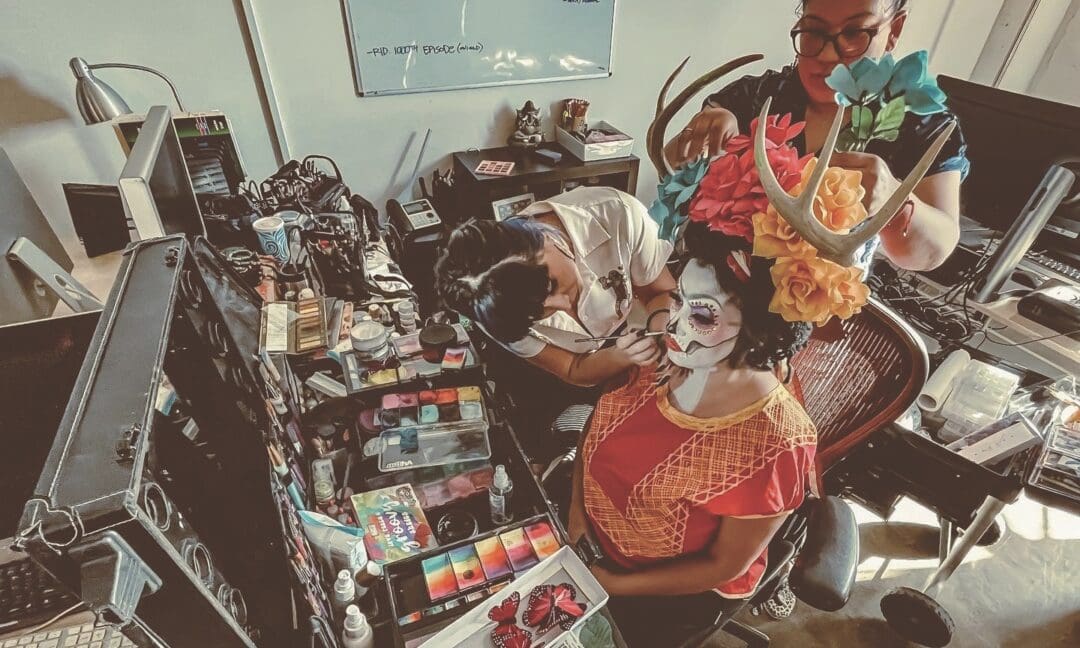 The celebration continues with two stages of live entertainment hosted by ABC7 Eyewitness Reporters Anabel Munoz and Sid Garcia, presenting headlining bands LA DIABLA and DECALIFORNIA, DJ Crew Meneaito, DJ OSKR and dance performances by Folklor Pasion Mexicana and Aztec Dancers. 
Additional showcases round out the night's festivities, including a Dia De Los Muertos fashion show produced by actress Loretta "Vampz" Valdez and a bike show presented by Viclasos Motorcycle Club, as well as live art, altars, face painting and various arts and crafts vendors throughout the venue.
This year's El Velorio is sponsored by Black Widow Investigations, Vezbi, Northgate Market, HMUA Studios and Titos Vodka.
Founded in 1970 by prominent labor, and business and civic leaders, Plaza de la Raza is the only multidisciplinary community arts venue dedicated to serving the Eastside neighborhoods of Los Angeles.  It offers affordable after-school, intergenerational arts education programs to nearly 4,100 children, teens and adults each year.
Throughout the year, Plaza presents more than 450+ classes that are taught by local artists and performers in theater, dance, music and the visual arts. The center attracts more than 25,000 visitors each year with its free cultural programs and manages almost 300 community volunteers. www.plazadelaraza.org
El Velorio creator, Antonio Pelayo combines his creative and unique talents as an artist and taste-maker to create these types of cultural experiences specializing in art exhibits, live entertainment, concerts, community outreach, sponsorship and fund raising.
Head of Antonio Pelayo Productions, a full-service event production company headquartered in Los Angeles, Pelayo is redefining the meaning of FUN in LA.
He along with fellow artist, Isaac Pelayo have recently co-founded The Antonio Pelayo Foundation passionately championing for the development and broadening of artistic talents.
The 13th Annual El Velorio Dia De Los Muertos Cultural Celebration takes place on Saturday, October 14, from 7pm to 1am, at Plaza De La Raza, located at 3540 N. Mission Rd., LA, CA 90031.
@elvelorio