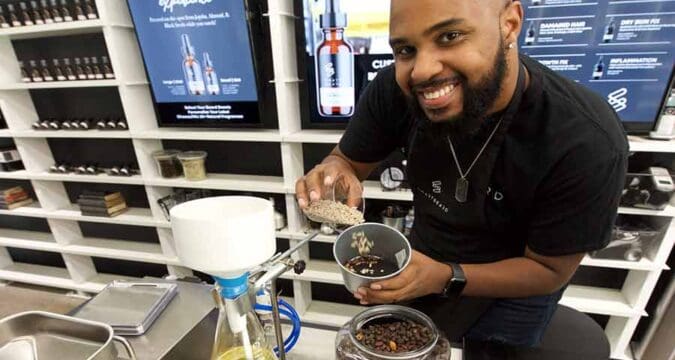 Seven years ago, cosmetic chemist, self-proclaimed "science geek," and founder of SmartBeard, Bennie Mayberry's natural curiosity led him to his passion for helping others with their skin issues.

Back then, Bennie's beard was budding, along with his knowledge of skin care conditions and leading products within the industry. From then on, Bennie was hooked and determined to learn more about men's skincare to help himself and others.
"I'm the type of person who's going to go on the internet, research it, read the ingredients, and understand why they use specific ingredients. I'm the type of person that takes it to the extra level," said Bennie.
Yet despite the bold appeal of men's skincare products, Bennie remained dissatisfied as he saw beneath the bravado of traditional men's skincare marketing ploys. So he vowed to establish an innovative brand backed by science and focused on solving practical problems bearded men face every day. As a result, SmartBeard is here.
"I wanted to create a beard brand that I would use personally. I wanted to create a beard brand that I knew had the science that I cared about; I wanted to educate men through it. That's why it's called SmartBeard. It's about being smarter about what you're putting on your skin—being smarter about what you're putting on your beard. That's the energy and essence of the brand." said Bennie.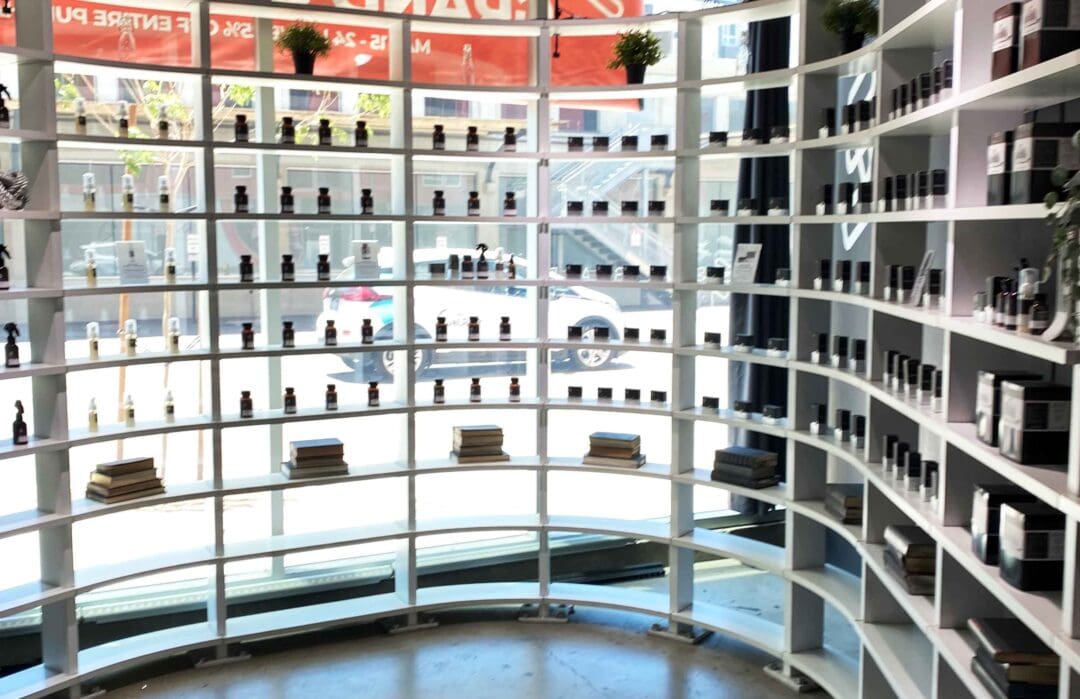 SmartBeard launched in 2019 after Bennie and his team of five chemists and a Ladera Heights dermatologist group, all POC, tested roughly 194 prototypes of beard oils. Each prototype went through a series of long-term tests that measured the chemistry and enzymes that specifically target more significant beard growth. This science-based approach differentiates SmartBeard from the competition as the company's beard oils and balms promote beard growth and work with body chemistry.
SmartBeard's products classify into three categories: Mainstay, Treatments, and the Custom Beard Experience. The mainstay products, designed for everyday use, include beard oils and balms formulated to promote beard growth and work with the body's chemistry. The treatments, products meant to protect against patchiness, breakage, and split ends consist of foaming products, standard leave-in-conditioners, and beard shampoos.
However, SmartBeard's Custom Beard Experience is what Bennie considers the "highlight" of his business as it represents an experience tailored to every customer. With the custom beard experience, Bennie works with the customer to create a beard product and fragrance uniquely tailored to the customer by blending seeds, fifty essential oils, and selections from SmartBeard's Beard Boost Menu for a reliable and exclusive product.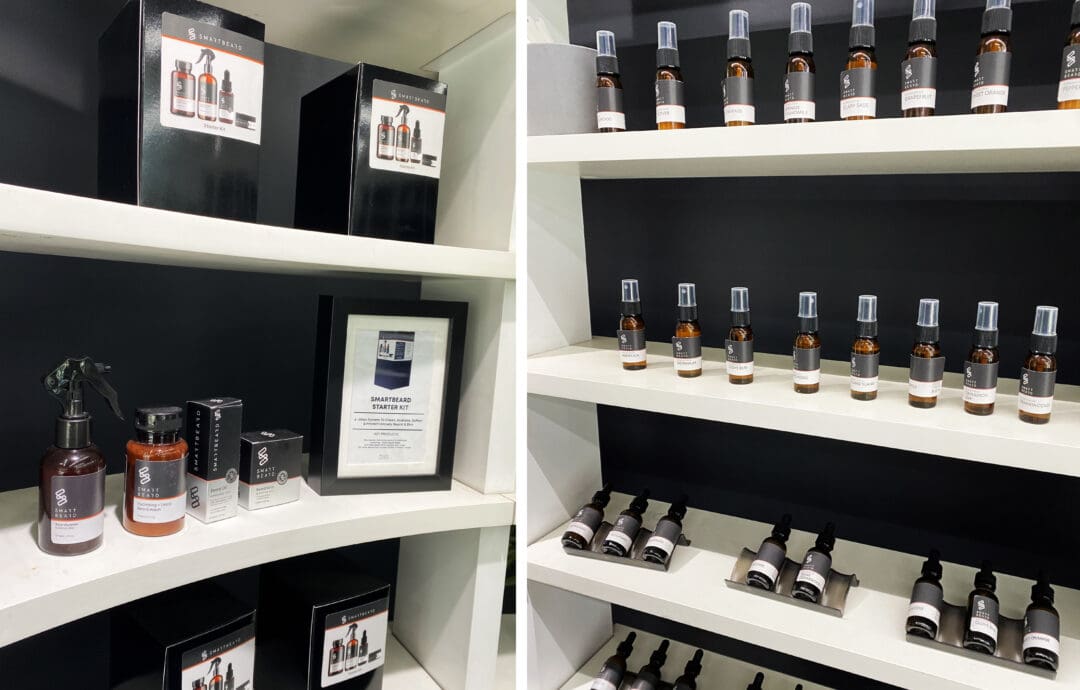 "You come in, and I look at your skin, the hair on your beard, and from there create a custom beard oil-based off your skin type, the problem's you're having, and based off, from a small perspective, how you like your beard the smell." Bennie continued. "I have big canisters of all different types of seeds. I have castor seeds, baobab seeds, sunflower seeds, black seeds, hemp seeds, and almond seeds. I have all these different assortments of seeds. I mix and match those seeds according to how thick or thin I need your beard oil to be." said Bennie.
All seeds used by SmartBeard, sourced from five different farmers within the United States, are non-GMO, free of pesticides, and USDA-approved. Bennie wants to refrain from providing customers with an experience where the only thing known about the product is the fragrance.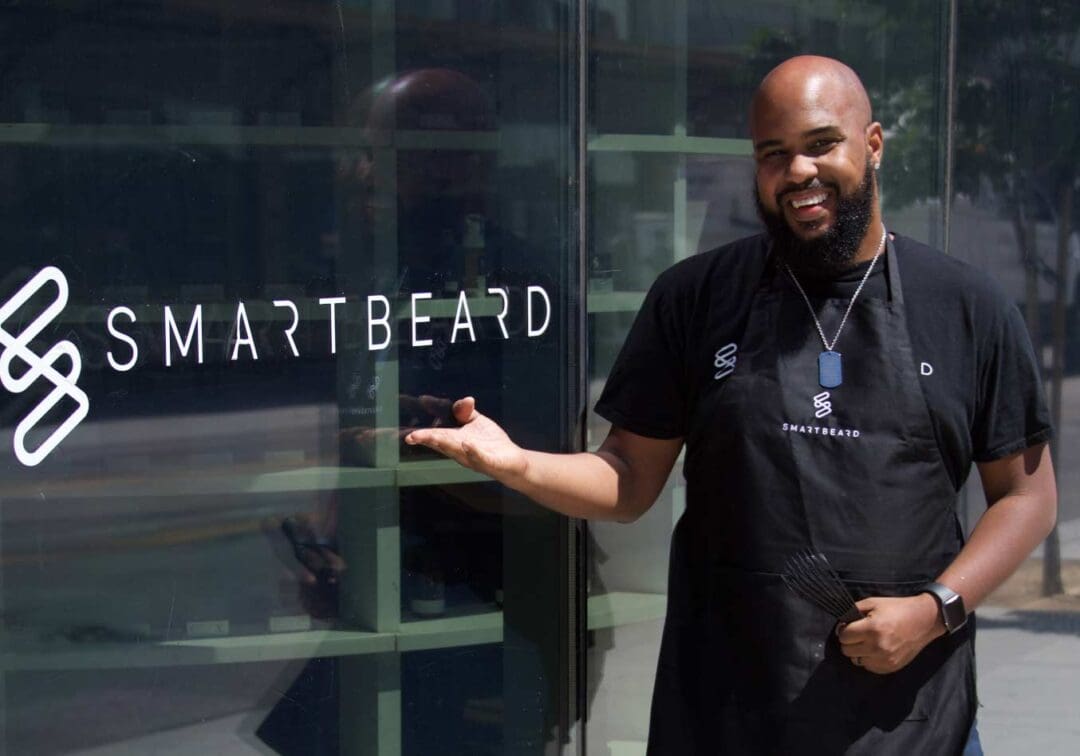 SmartBeard's "Beard Boost Menu" caters specifically to customers' skincare needs whether they're experiencing dandruff, dry skin, in-grown hair, or other skin ailments. The final product results in the customer receiving a bottle of personalized oil with their name on it. Bennie then saves the formula for future reference just in case the customer desires more.
"[The Custom Beard Experience] is for guys who are just tired of shopping around and looking at all these beard products and still not getting results," said Bennie.
SmartBeard's products speak for themselves. Within two years, the brand has managed to divert veteran beard enthusiasts from their products and even featured in the Grammy's and Oscars. As a result of his success, Bennie has noticed prominent brands responding to SmartBeard by switching to a more science-based approach to marketing their products. He believes this is the future of men's skincare as men will become more educated about their beard products and refrain from buying products based on word-of-mouth.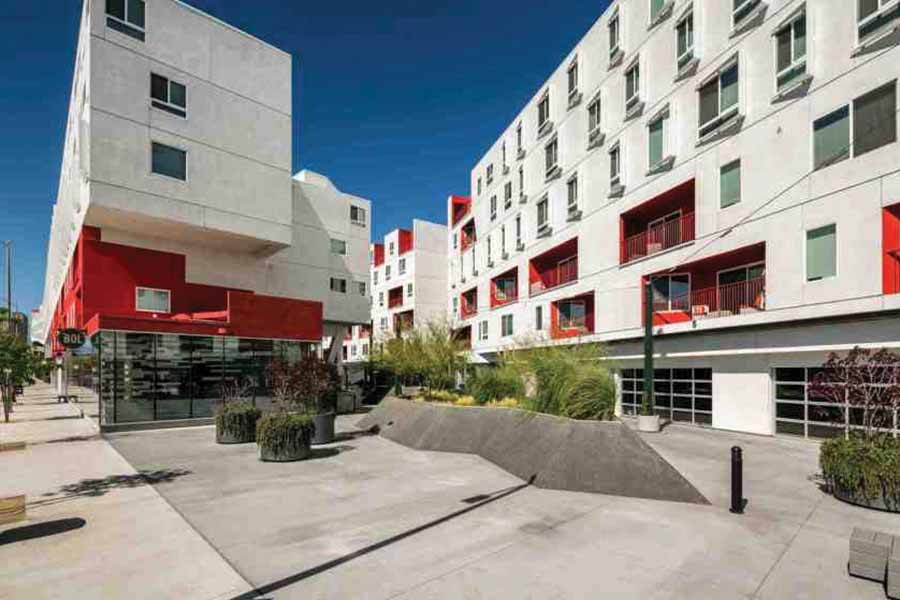 "You're going to see more and more men's skincare lines having no other choice than to become high-performance, more intelligent, and more science-based because men are going to want that more. Especially once they start to see the difference within their skin," said Bennie.
The SmartBeard retail store is in the Art District of Downtown Los Angeles at 300 S. Santa Fe Avenue.
Photo by Gary Leonard