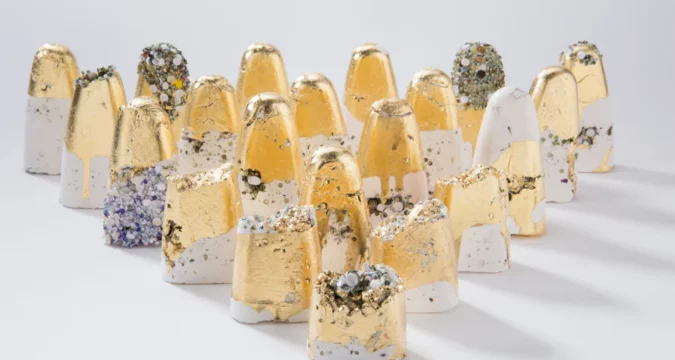 The Grand LA, an art, shopping, dining, entertainment and hospitality destination located in Bunker Hill Los Angeles on Grand Ave Arts/Museum Row is exhibiting a part four-exhibition series in follow up to its recently closed Jean-Michel Basquiat, "King of Pleasure".
Curated by UNREPD, the exhibit launched under, UNREPD X THE GRAND LA opened back on April 8th, with Edwin Marcelin's debut solo exhibition, Elevation: Abstract Meditations on Iconic Black Discipline and continues into the Spring of 2024 with, Valincy-Jean Patelli's "I Will Tell You the Future", a body of mixed-media works that explore Yoruba cosmology and how we examine acts of manifestation through rituals and spiritual practices; and Moncho 1929's :Botanica, which highlights how African and Indigenous religious symbolism and practice permeate through Christianity, while being masked by it and largely unspoken, in many Latinx households.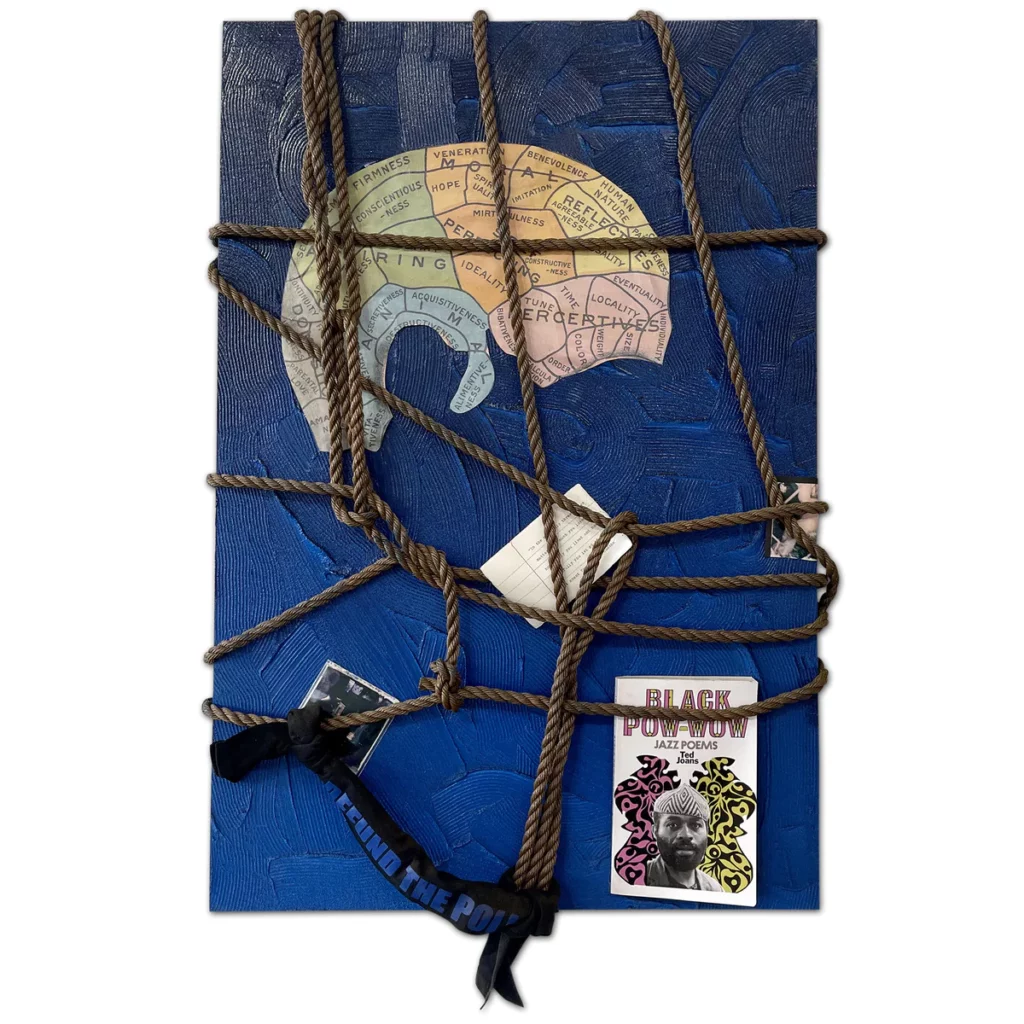 UNREPD, created founders Sarah Mantilla Griffin and Tricia Benitez Beanum showcase black artist and high profile places, with their exhibition at the Grand LA falling perfectly in line with their mission.
"We have been overwhelmed by the response to UNREPD and the achievements of the artists we've been honored to support in their moments of emergence. In addition to our flagship location on Western Ave, in Melrose Hill, we are thrilled to be a part of the culture and energy that has been generated by the opening of The Grand LA," said UNREPD Founders Sarah Mantilla Griffin and Tricia Benitez Beanum. "We will continue to create more seats at the table for both artists and collectors. Our intention from the very beginning was to exhibit art by underrepresented communities and to give their work visibility. We believe our placement at the Grand LA is an extension of this mission."
www.unrepd.com