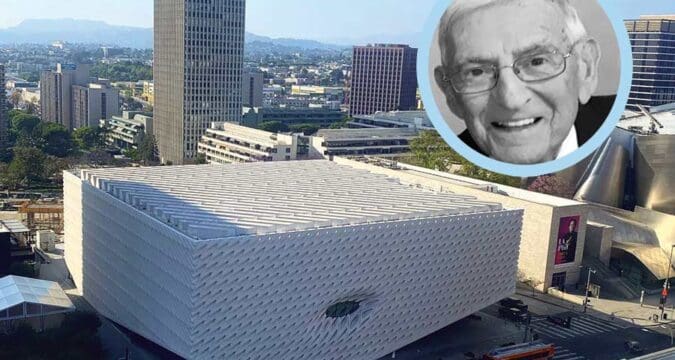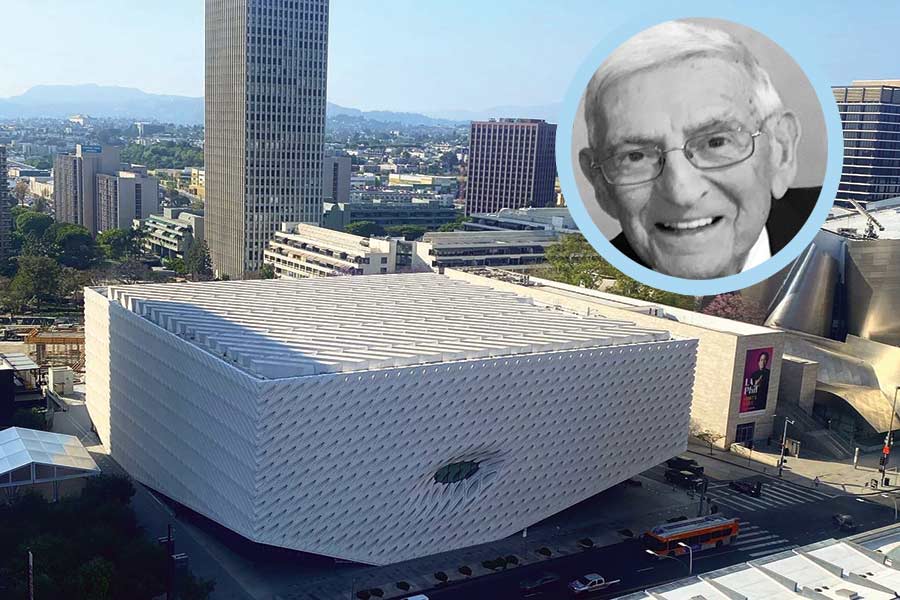 Reopening May 26th, Broad Museum on Bunker Hill will be inviting the world to experience new installations including those featuring Jean-Michel Basquiat, Roy Lichtenstein, Kara Walker, and Andy Warhol. Still, the reopening is bittersweet as the news hits of the recent passing of the museum's founder, billionaire entrepreneur and philanthropist Eli Broad.
Broad began amassing by the age of 23 beginning with two highly successful businesses: Kaufman and Broad Home Corporation, founded in 1957 and life insurance company SunAmerica.
Broad and his wife Edye have committed more than $5 billion in support of public education, scientific and medical research, and the visual and performing arts. 

"Eli Broad, simply put, was L.A.'s most influential private citizen of his generation," Los Angeles Mayor Eric Garcetti wrote on Twitter. "He loved this city as deeply as anyone I have ever known. He was a dreamer, often seeing things that others didn't or couldn't."
Donating over $1 billion to arts and culture institutions in Los Angeles, Eli Broad co-founded The Broad Museum and stood as founding chairman and life trustee of the Museum of Contemporary Art (MOCA). Broad was a major donor to the Los Angeles County Museum of Art, the LA Opera and The Broad Stage.
Eil Broad established three stem cell research centers, with donations totaling more than $100 million in 2003 at UCLA, UC San Francisco and the University of Southern California.
A Democrat, Broad went to bat as a major donor to the Democratic National Convention Broad.
Yet, not all of his endeavors were a complete success, Broad struck out with unsuccessful attempts to purchase the Los Angeles Dodgers and the Los Angeles Times.
Eli Broad was also found of the Downtown Artwalk once giving generously to many participating galleries during Artwalk's heyday. Eli Broad is survived by his wife Edye and his two sons, Jeffrey and Gary.
"Mr. Broad shaped our Bunkerhill community and made us proud of the "museum" in our name. Rest in the name of art sir"- Museum Tower Apts