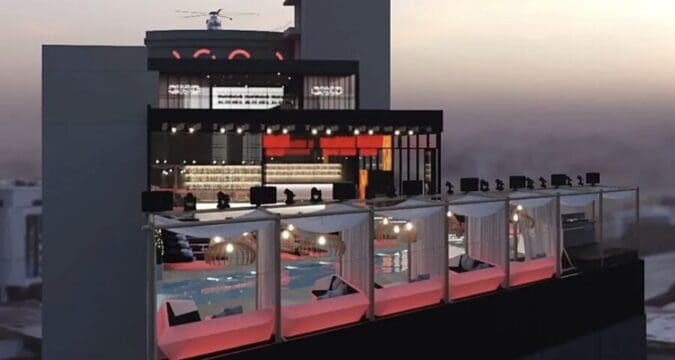 2000 years ago, Emperor Vespasian fortified the Roman empire with a great Colosseum.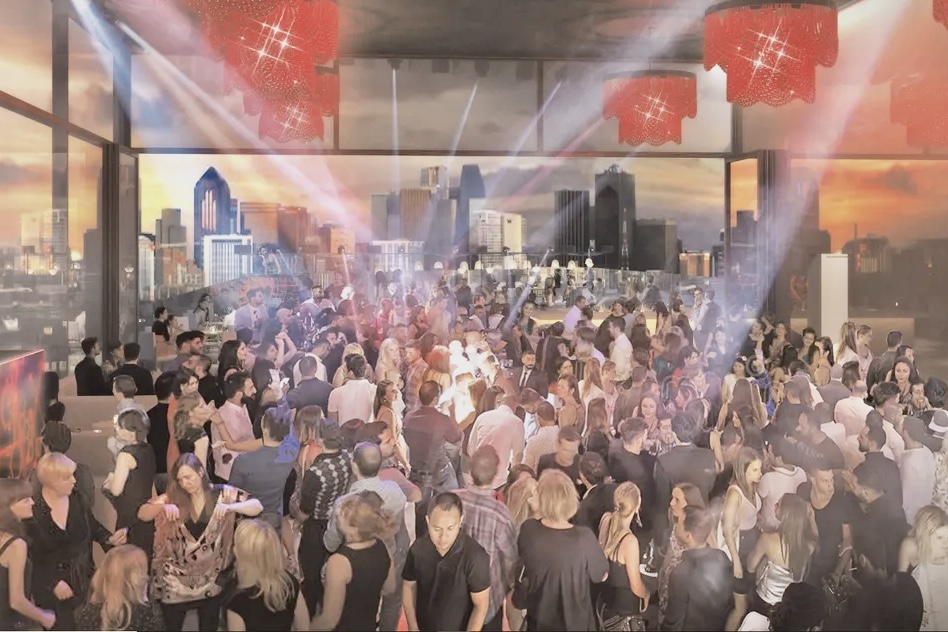 The largest amphitheater ever constructed, his oval arena became an architectural wonder and stood as the ultimate testament to human ingenuity.
Within its epic symphony of travertine arches, heroes clashed with man and beast making way for one glorious Maximus mix of commerce, music and adventure the likes the world had never known.
All abandoned by the Gods … Until now.
Soon, a new iconic worldwide entertainment destination unmatched by any other will rise here in Downtown Los Angeles.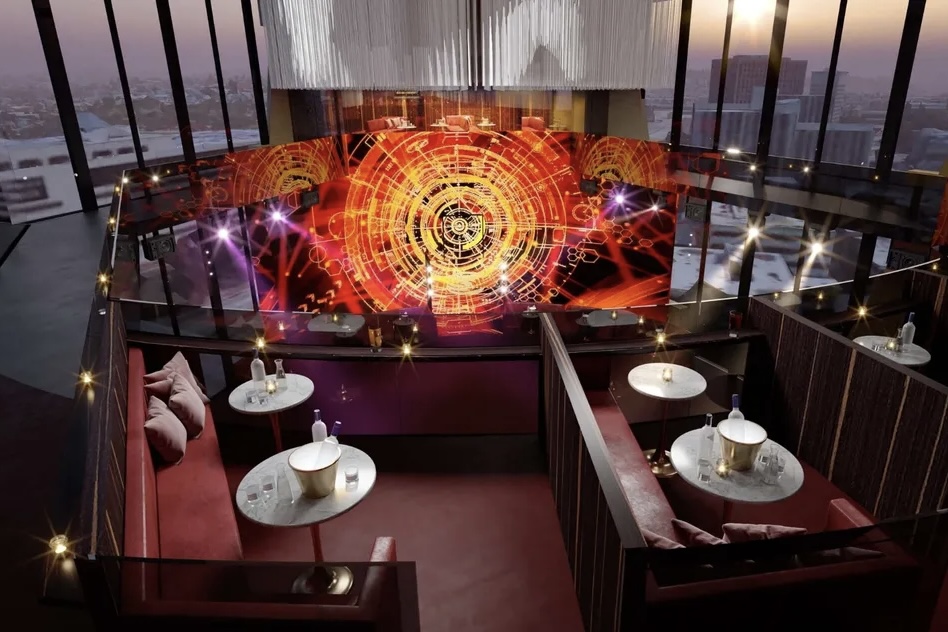 In September 2024, D'Camp Hospitality Group plans to unlock the lavish gates of ROME NIGHTCLUB, an alluring feast of nightlife and hospitality complete with all the splendors of ancient Rome but with a sexy modern flare. Simply put, CEO Dennis L. Smith plans to marry class and culture with modern nightlife, perhaps even gaining him the title of "DTLA Nightlife Caesar". Set high upon the rooftop, ROME will be the first of its kind and the best of what LA has to offer for upscale nightlife entertainment and private event hosting.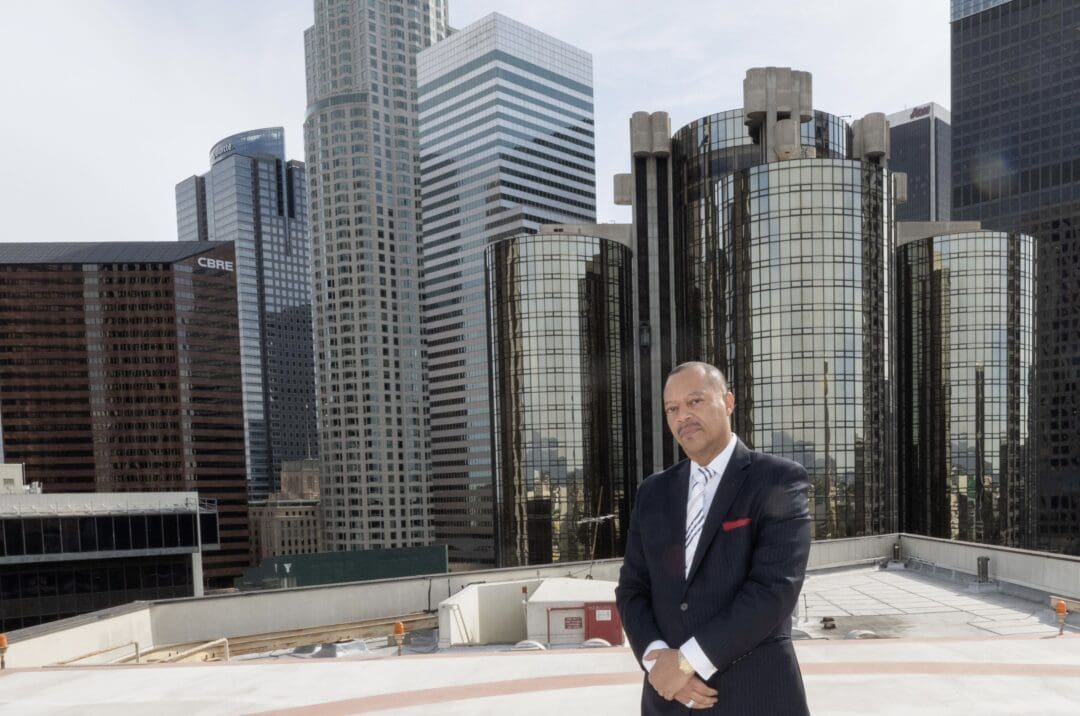 Created by Los Angeles entrepreneur and developer Dennis L. Smith, this flawless achievement of modern architecture employs the build team, world-known architect Kap Malik of MVE+Partners, Tony Ghodsi of Englekirk Structural Engineering, and Matthew Blake of Buildly Design & Construction as General Contractors. ROME'S nightlife arena will pay homage as a modern-day Roman Colosseum spanning 25,000 sq. ft. on the rooftop of the soon-to-be newly restored and rebranded LA Hotel.

Yes, this is the same LA Hotel now being utilized as "Project Room Key". The temporary housing program will end amidst the construction of the refurbished hotel as our new Mayor Karen Bass' "Inside Safe" program transitions guests out to permanent housing.
Forever engulfed by and impressed with the culture, cuisine, and experience so singular to LA living, Dennis sincerely looks forward to using all his hard work, experience, and talent to become an integral part of the Downtown LA Renaissance, as only a world-class gentleman could.
"It's my belief that ROME will spearhead the renaissance of DTLA hospitality and nightlife scene with a worldwide audience, because when in Rome…" Smith jest DT Weekly.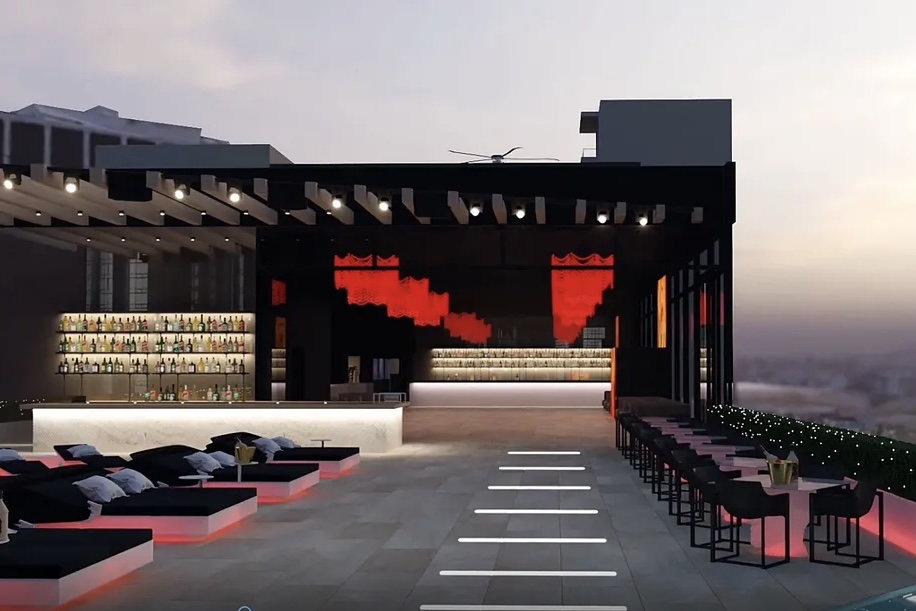 And it's true. With all due respect to its DTLA rooftop venue predecessors, such as the Standard, Elevate, or Spire 71, ROME is set to dominate the DTLA nightlife scene by unleashing a unique experience that has not been seen since Studio 54 with aesthetics that cannot be found anywhere with the exception of those on the shores of Dubai or in Shanghai. That coupled with becoming part of the DTLA Skyline will set the bar and catapult ROME the most powerful nighttime empires this town has ever witnessed.
Upon arrival at ROME, Nightclub guests will be welcomed by a miniature, modern Trevi Fountain of Rome, and greeted with a safe, clean, and entertaining environment.
With a private helipad allowing landings for their most discerning guests, ROME will provide two levels of luxury complete with four dance floors and four full bars, VIP Jr. suites with private booths, as well as VIP suites with private restrooms and bartenders.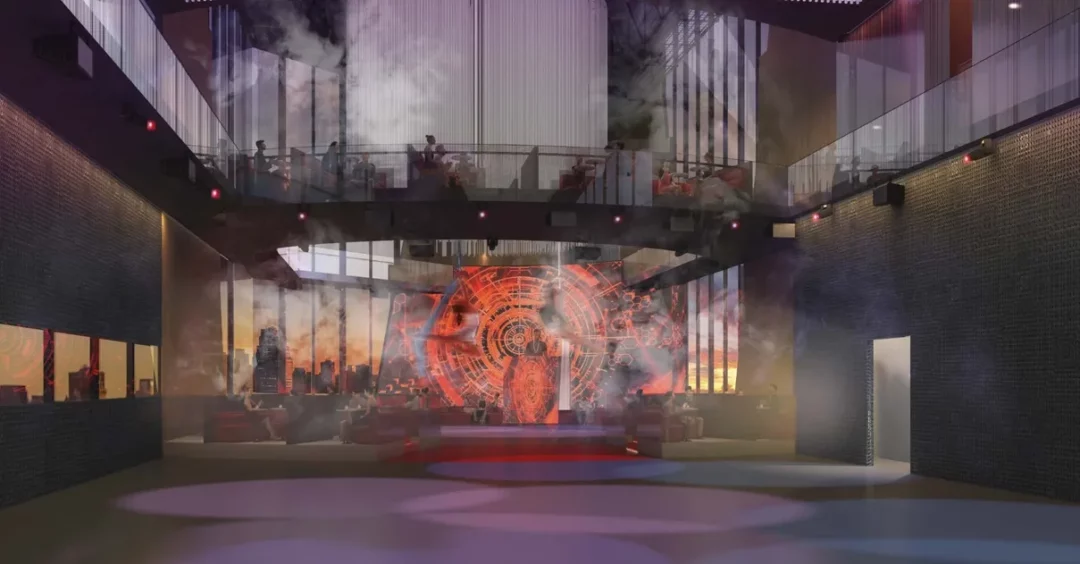 The outdoor area will immerse visitors in breathtaking views of Hollywood, and the Westside and provide an electric nighttime DTLA backdrop with full eye-level views of the Westin Bonaventure, Gas Company Tower, and US Bank Tower among others.
Private rooftop cabanas will allow guests to relax aside a shallow pool, ROME Nightclub's modern take on the classical Roman bath. Emperors are invited to explore ROME Nightclub's walk-in humidor providing upscale imported cigars from around the world, presented and provided by Cigars by Chivas while empresses indulge in top-shelf, spirited cocktails the world has to offer. The infamous "D'Martini" will be a must to try.
For the loyal Senators (devote wine connoisseurs) ROME will service a walk-in cellar with imports from around the world and command the assistance of the most knowledgeable sommeliers at their service.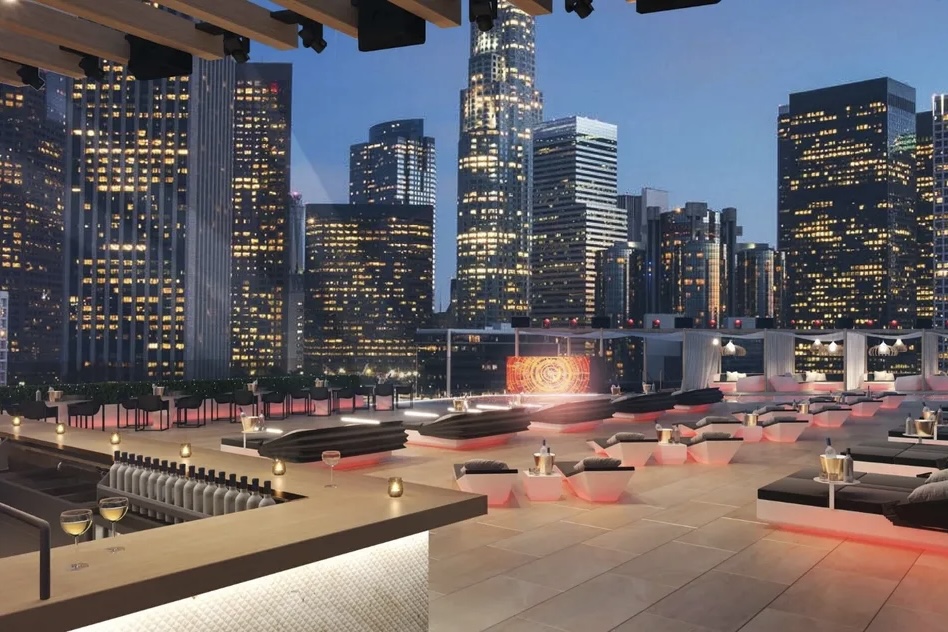 Amplified EDM sounds from world-class Djs Thursday through Saturday will usher their way into a Sunday Chill Dayclub and drift softly into high-energy Sunday Night where all may enjoy top hit selections from local guest DJs.
Not just Bread and Circus.
Given the climate of our country today, ROME will become the first socially conscious nightclub to donate 2.5% of its annual net proceeds to the homeless epidemic.
Additionally, 2.5% will be donated to the Academy of Media Arts High School in Downtown LA to help financially assist urban students in their education giving them the tools to navigate through life, and reducing their chances of becoming unhoused.
Smith states: "It is no longer just the City's responsibility but Our responsibility to take action on improving the quality of lives today while paving the way for the quality of life tomorrow for generations to come."
ROME is open to all ages 21 and up regardless of race, creed, color, or pronouns. They only ask their patrons to follow the rules of the house and fully enjoy themselves or be fed to the lions.
romenightclub.com @romenightclub_dtla
Photos courtesy Rome Nightclub Entertainment