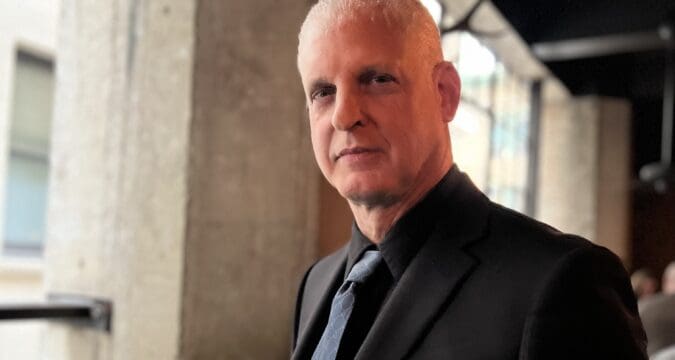 If you spend enough time in downtown Los Angeles, chances are you'll cross paths with the one and only Rick Taub. Standing tall at 6 and a half feet, Rick has been rocking his signature all-black attire, complete with un-tipped gloves, black boots, while walking a faithful pooch down these city streets for over 22 years.
Strike up a conversation over coffee on Spring Street, and it won't be long before Rick invites you to one of downtown's most iconic nightlife venues, where live music, heartfelt drinks, friends and downtown hospitality come alive.
And who better to obtain this information from than Rick Taub? As the creator of LA Music Booking and a longtime cherished member of the downtown community, Rick has provided such local hotspots as Seven Grand, Las Perlas, and Cana Rum Bar with American jazz, Latino Sounds, and iconic blues players who over the course of 15 years have redefined the energy of the city.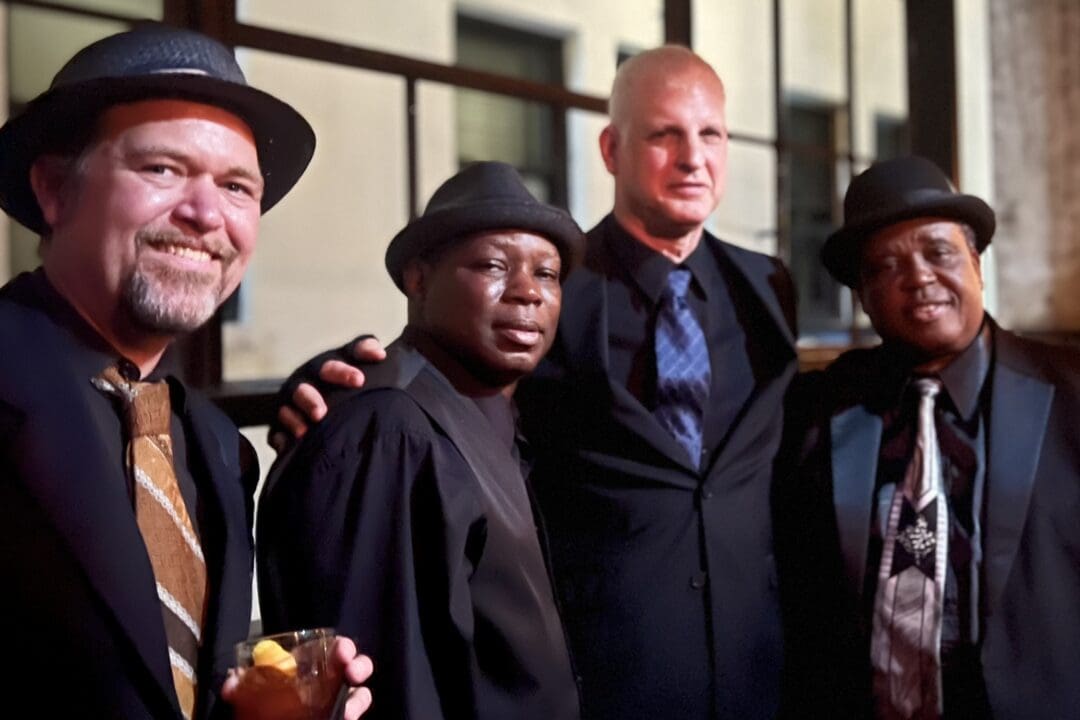 Within these jammed packed spaces LA Music Booking has hosted legends Sonny Green, Deacon Jones, Mickey Champion, Barbara Morrison, Tom Kenny, Robby Krieger, and a long list of the legendary, both here and gone too soon.
With a down-to-earth demeanor and a genuine love for his craft, Rick connects with people on a deeper level. He may not boast a flamboyant style or a larger-than-life persona, but his authenticity and dedication shine through his actions and the experiences he creates.
A musician himself, Rick's journey into the heart of downtown's music scene began at the age of 22. It was at the legendary Babe and Ricky's Inn, a beloved club from a time long past on Central Ave, in South Central Los Angeles, where he first cut his teeth as a bass player. The bar not only served as his musical school, but also fostered a sense of community, inviting people in for food, wine, and sets of love and blues.
During those formative years, Rick had the privilege of playing alongside the most renowned musical legends in Los Angeles history. It was through these alliances and the tutelage of these greats that Rick's musical foundation was solidified, setting the stage for his future endeavors.
One figure who left an incredible mark on Rick's journey is the incomparable Barbara Morrison. He speaks of her with admiration and reverence. "She was as good of a person as anyone could be. "Rickremembers, "No matter how my day was going, after spending time with Barbara, I always felt uplifted after being around Barbara". Barbara Morrison's influence on Rick's musical path cannot be overstated, as she helped shape his perspective and fueled his passion for creating memorable experiences through music.

Rick's professional trajectory changed from playing bass with his own band on local stages 15 years ago, after a fateful encounter with Pouring with Heart visionary, and DTLA Founding Father Cedd Moses. The owner of Seven Grand took a liking to Rick, and the meeting proved to be a turning point, as Rick's talent and musical intuition aligned with Moses' vision, leading to a collaboration that forever changed downtown's musical landscape.
With his booking agency, LA Music Booking, Rick has become a driving force behind the city's transformation. He curates an extensive program of live music events, bringing bands of various genres to the forefront almost every day of the week. From the underground scene in speakeasies to the most renowned venues, Rick's discerning eye and dedication to quality have set the stage for countless memorable performances in front of jam packed audiences.
As a true ambassador of downtown's artistic revival, Rick understands the importance of activating spaces through live music. While weekends naturally draw crowds, it is his strategic use of bands that breathe life into these venues during weekdays, saving patrons from mundane nights, instead filling the air with a vibrant energy.
Rick Taub's downtown journey is not just about being a music booker; it's about being an integral part of downtown's resurgence, and from his early days of making mixed tapes for his friends to providing the soundtrack of our lives. His only regret is that he doesn't yet have enough venues to book the many talented musicians in his Rolodex.
Here's a toast to Rick Taub for his commitment to the community, his passion for music and his ability to create unforgettable experiences that have played a vital role in shaping landscape of downtown Los Angeles. www.lamusicbooking.com