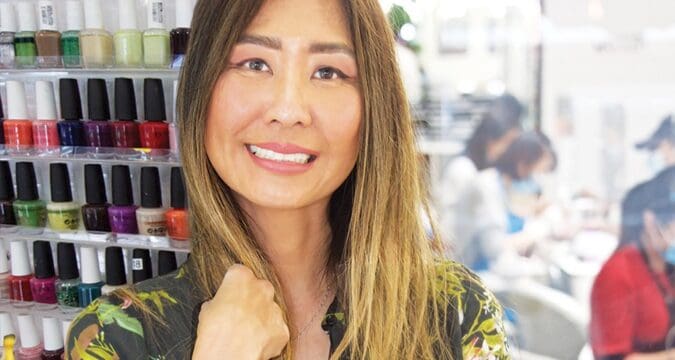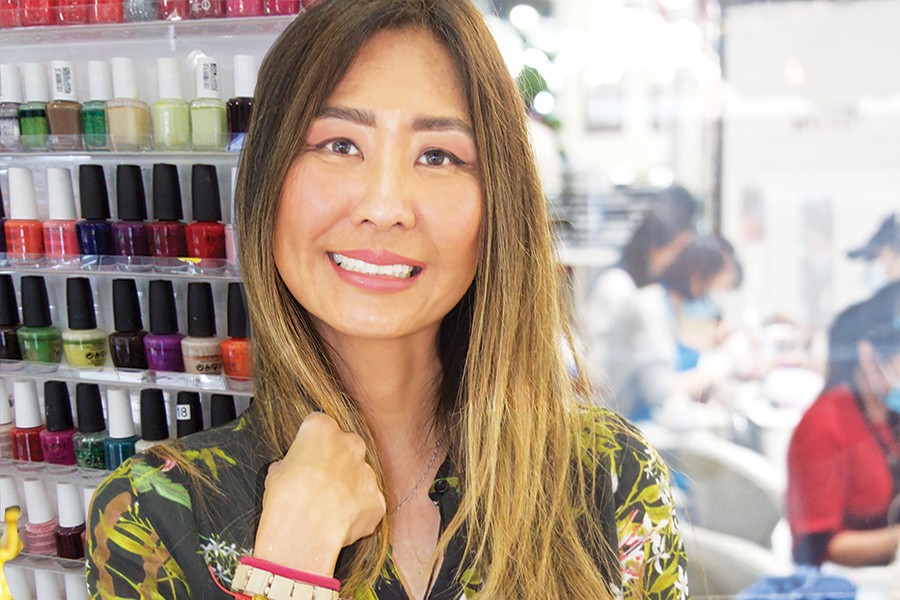 Polished Nail Salon is located in Downtown Los Angeles on Spring and 6th Streets. Soon celebrating its fifth year, the corner nail salon known for great pedicures in the Historic Core is emerging from the winter months with a whole new look, and due to Covid, a whole new purpose.
Spring is here, revisiting DTLA once again revealing to us the beauty of everything new. Each new Spring confirms our determination and our ability to survive the coldest, darkest winter months.
Mask, sanitation, and safety were already a necessary mandate at Polished Salon. Mandatory conditions authorized by the local health departments and legal rulings long passed into existence, laid out for all in the beauty industry. At Polished, this was an expected practice.
Want wasn't expected; an unforeseen worldwide pandemic that would shake DTLA to its core only to release it a year later in hopes that somehow we would remember who we once were.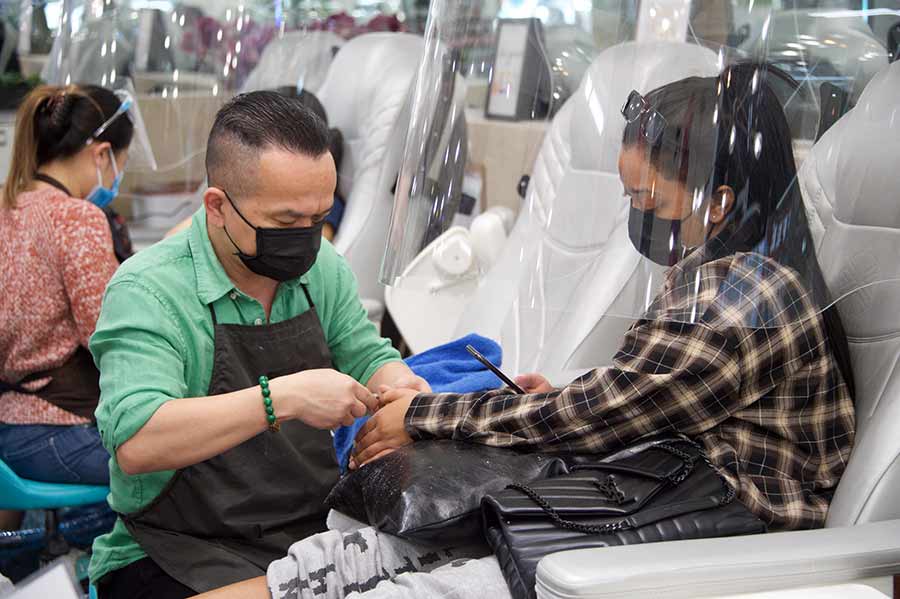 But, it's okay!
We remembered! Didn't take long after news of reopening for DTLA to spring back into action.
Nancy Nguyen opened Polished Nail Salon in 2017 with the purpose to fill her new 2000 sq ft space with community members looking to enhance their appearance with hand and foot care.
A visit to Polished has an inner-city feel; from inside, patrons see the glimpse of passerby's through the salon's floor-to-ceiling windows, revealing the sporadic hustle of our Historic Core.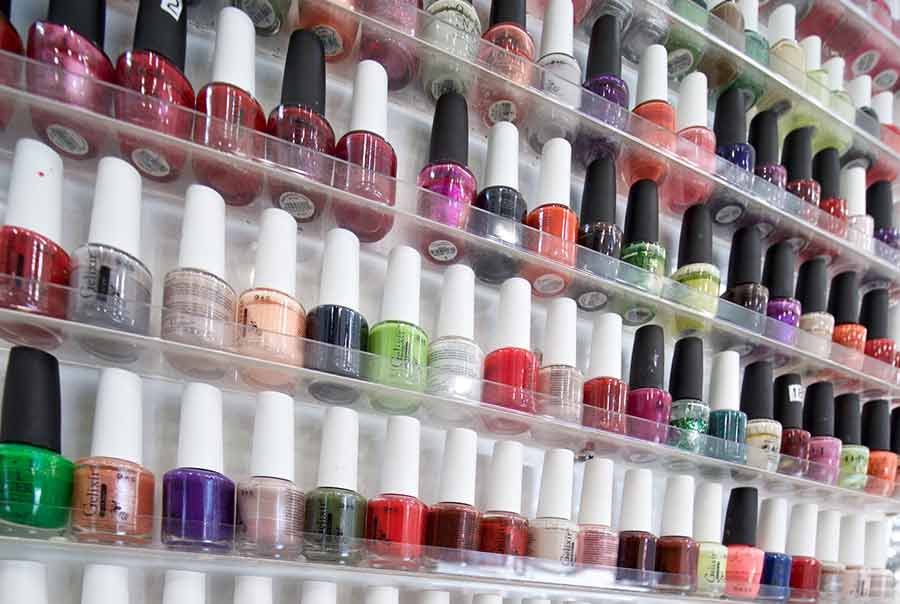 Inside Polished Nail Salon, however, is calm and relaxed and for good reason. Polished guests sit back in a row of massaging Lexor luxurious, high-performance, 1Ultraleather® pedi chairs complete with elegant wood trims and glowing Aurora™ LED Color-Changing Bowls.
Nail technicians needn't bother flexing fickle ankles into their desired positions. While patrons tune out to explore the ultra dimension of social media, the Lexor chair's adjustable footrest prop each foot as it rises from the comfortably warm twirling waters below.

Polished offers "the Heavenly" for the ultimate pampering, a pedicure complete with callus remover, cuticle and nail trim, lacquer and massage.
Men and women enjoy!
Nancy says her joy comes from creating pretty nails for her clients who frequent for the quality, attention to detail, customer service and how Polished Nail Salon keeps up with the latest nail trends.
Despite the major accomplishment of owning and operating a successful salon in a major metropolis, Nancy states ensuring the survival of her small business through Covid and finally seeing the light at the end of the tunnel is a story that should not be left untold.
Forced to close the salon, then allowed to partially re-open the salon while having to invest in mandated Covid supplies, only to close and reopen again at a moment's notice; this is Polished Nail Salon's tale of perseverance and faith. Looking back, Nancy states she's truly thankful to God to be open again.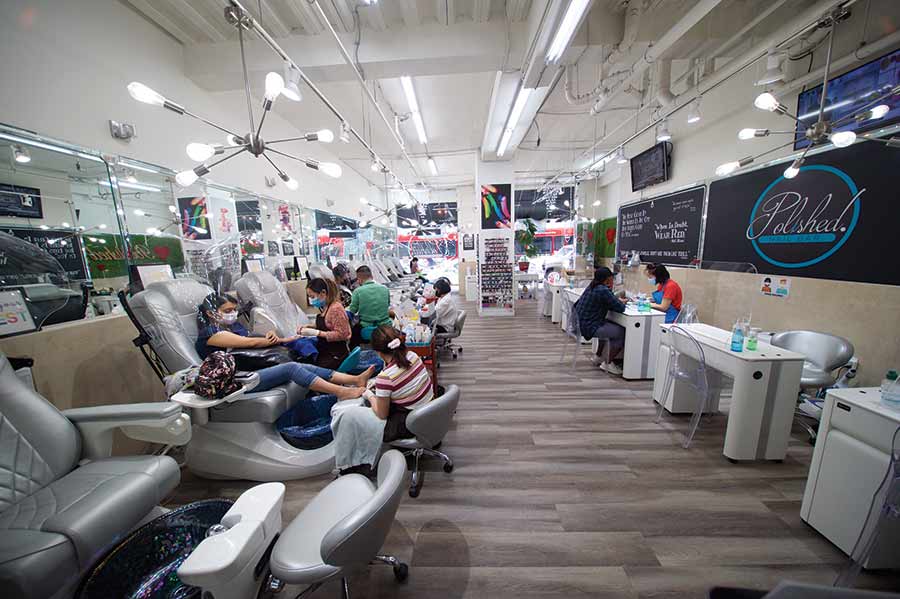 "I'm a Christian and I try to be positive in every aspect of life, Loving God ! Nothing is successful without glory to God."
"DTLA should continue to bring innovation to the nail industry. I just love it. I loved it 6 years ago when I moved to DTLA. The local community feel that we all had."
And the manicures we all had, let's not forget that!
Just the Tips!
At Polished you'll find all manner of shapes, colors and nail designs at your finger tips.
The room plays host to the many movable stands, filled with tools and fluids commanded by the experienced and friendly nail techs.
Conveniently placed beside plastic containers of sorted nail files, clippers, massage oils and polish removers is everything you'll need to complete this season's transformation from old to new
All shapes of nails are filed here.
From almond, oval, pointed, round, to square, square oval, square with rounded corners, and straight with a rounded tip, etc, etc.
The newest trends of chrome and ombré created with top selling gel tips and dips, acrylics, decals, jewels, glitters and more are groomed here from short and natural to long and seductive.
And what a better time and place than Spring on Spring Street, to remind us it's time to return to the great seductive outdoors again.