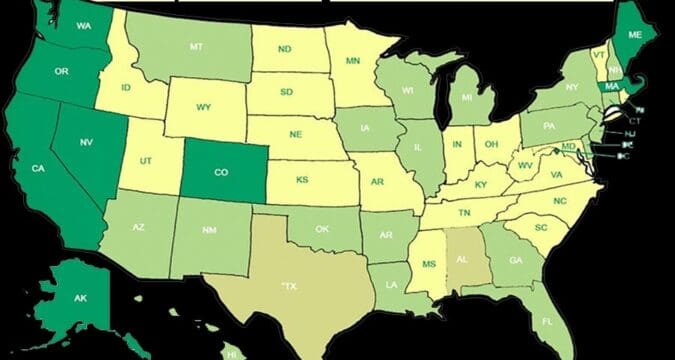 According to the ACLU 4/20 report published last year, marijuana use is relatively similar across races and ethnic groups. Yet, Black and Latino communities in LA are still being hit harder by cannabis-related arrests, despite its legalization in 2016.
With the country continuing to reckon with these statistics, more legislation and solutions have been popping up around the country. San Diego recently reduced and dismissed marijuana-related convictions for over 22,000 people.
LA is also part of a multi-county Social Equity Program providing priority application processing and business support to people based on factors like cannabis convictions and living in heavily policed zip codes before November 8, 2016, when California voted to legalize weed recreationally.
Their mission seeks to increase the quality of life for marginalized communities by creating new ownership and employment opportunities in the cannabis industry.
Eligibility is divided into three tiers based on factors, including ownership percentages for qualified people. The 90013, 90014, and 90021 downtown areas are amongst the qualified zip codes.
But is it enough?
Black and Latino communities in LA are still being hit harder by cannabis-related arrests, despite its legalization in 2016.
As of mid-October 2020, over 75 percent of LAPD arrests for cannabis-related offenses were Black or Latino.
Why? Legalization doesn't extend to unlawful possession, consumption, and activities.
Possession of distribution materials or more than the legal limit of THC-active goods can result in arrests and fines.
Unlicensed dispensaries violate a city ordinance that makes it "unlawful for a person to establish, operate, or participate as an employee, contractor, agent or volunteer, in any unlicensed Commercial Cannabis Activity in the City". But that does not prevent these spots from operating all over the county.
Even without lab testing and fancy packaging, clientele in black market dispensaries still spend top dollar to get high-quality goods. Many clients pay $40+ per 1/8 ounce and have an eye (and nose) for the best buds out there. Higher quality isn't driving customers to legal dispensaries but will law enforcement? The threat of punishment alone has not been successful in swaying people so far.
Unfortunately, when these underground spots are busted, security guards and budtenders usually face arrest before owners and landlords.
Picture this—walls with bullet holes and broken glass along your path. You're lookig over your shoulder, checking for the police. Maybe you drive or walk up to "The Spot." Deep down, you think about the day when you find yourself face-to-face with the law (again). For many, this has been a reality at some point in life. Yet, the legal cannabis industry is making billions each year.
The Social Equity Program can push more people towards licensing and obeying cannabis regulations by providing priority processing of applications and renewals. In theory, this should make opening dispensaries easier and faster. But for people to become willing participants, they'll have to trust that LA county has their best interest at heart.