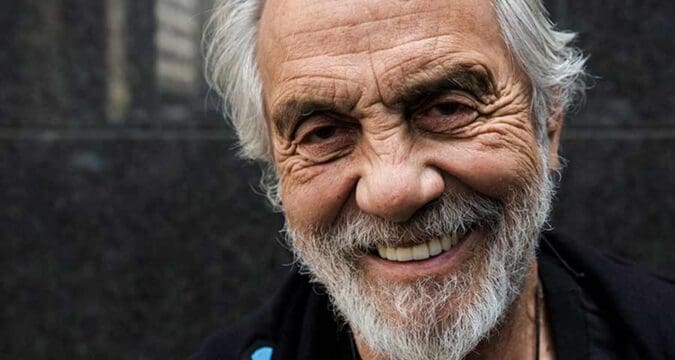 Visiting your local dispensary, showing ID and buying your favorite brand in the form of flower, pre-roll, CBD, edible, or dab may be the easiest way to acquire cannabis these days, but trust us old-timers when we say it hasn't always been that easy.
It's taken almost 100 years for us as a society to re-gain our cannabis confidence through all the years of "reefer madness," negative stigmas, countless court dates, arrests and political lobbying.
What has kept us from enjoying cannabis as easy as we do a neighborhood cocktail or six-pack of brewsky?
How does the newly promoted marijuana culture affect our daily lives and the lives of our youth?
Are we on the right track?
These are just some of the questions DTLA would like to know, so we've reached out to one of our best friends in the marijuana industry to see if he could provide DTLA with some solid answers through an elevated lens.
DTLA, Ask Tommy Chong!
Tommy Chong is well known for his work in Hollywood as part of the "lovable stoner" comedic duo "Cheech and Chong". Their classic cult movie series of the 70s/80s centered around two best friends from the inner city and their medicated escapades.
In a time when comedy was all we could use to ease the legal tensions surrounding weed, Cheech and Chong set the world ablaze as we all delightfully watched it go up in smoke.
Now, with Cheech and Chong well into their golden years and with Marijuana legal in many states, the two have lived to see the days when cannabis culture is well on its way to becoming widely accepted.
Yet, even some cannabis advocates may be holding on to "old-fashion" ideals and taboos surrounding cannabis, especially when it comes to their children.
According to the National Academy of Science, Engineering and Medicine, studies have shown that if an adolescent uses cannabis before the age of 16 and for a prolonged period, it can lead to several significant problems, including addiction, poor school performance, and lower chances of success in the workforce.
Here's a question from local Darnell Phillips, musician and father.
Question: What Advice Would You Give Parents Who May Concern About Their Young Adult's Interest or Involvement Cannabis Culture.
"My advice would be to research. Use Google. Read books. Seek out knowledge. With the newfound knowledge, opinions may easily change, or not."
"I don't think everyone should be smoking weed. But if you need to smoke weed, you gotta know what you're doing, you gotta make sure you are psychically and mentally capable," said Chong.
Still, Marijuana is by far the most commonly used illicit substance among adolescents and young adults, even surpassing tobacco use, making it a long lasting cultural phenomenon even without the constant promotion of its long-standing legal counterparts, alcohol and tobacco.
Chong raised two children with his first wife, Maxine, Robbie and Rae Dawn and has three children with his current wife, Shelby, Precious, Paris and Gilbran.
Almost the entire Chong family has been seen on television, social media, and on the big screen; behind the scenes, they all have taken an active part in bringing the positive benefits of cannabis to the forefront, in one way or another. The business of Marijuana has been good for the Chong family, despite legal implications, but not all will find celebrity.
In short, cannabis may not be for everyone of every age, but whatever the age, be sure to study the pros and the cons, way the legal aspects, and don't rush into anything because of peer pressure, or media pressure for that matter.
Every choice we make affects the future outcomes of our lives. Choose wisely.