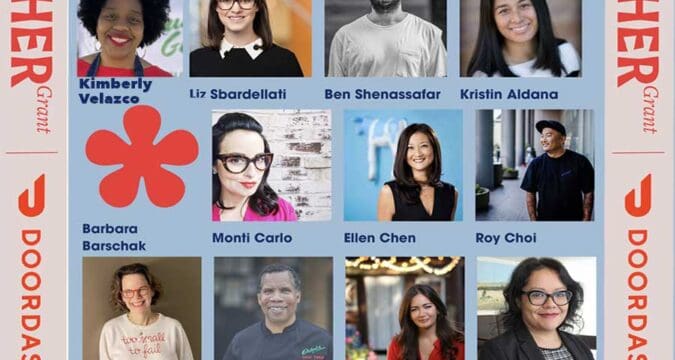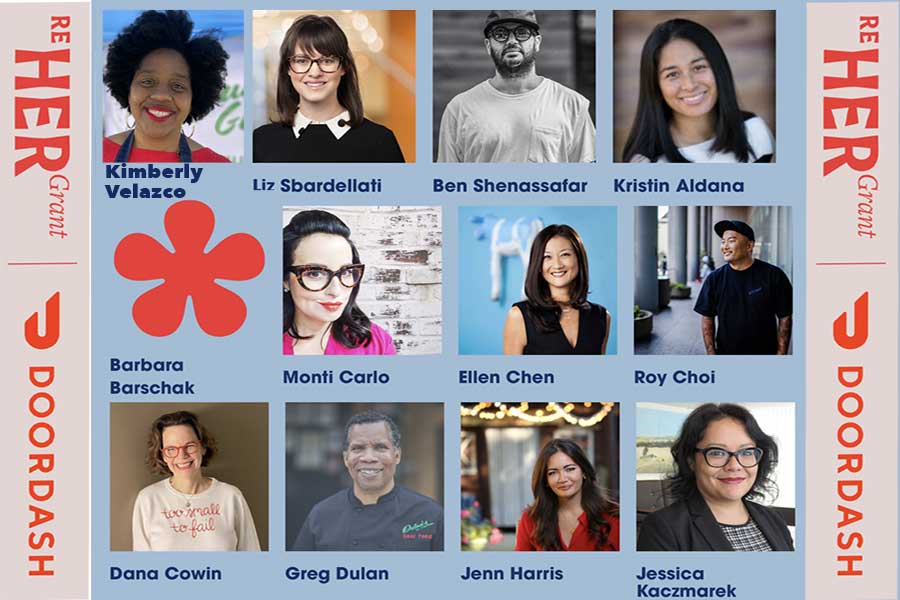 RE:Her, newly formed non-profit RE:Her announced a Covid-19 relief grant program, sponsored by DoorDash.
"Over the last four months, RE:Her has grown into a platform for connection for 250+ women to share resources, information, and support, and we want to continue to champion and empower our community with these grants," says Lien Ta, a RE:Her Founding Member.
RE:Her will distribute 15 cash grants of $10,000 each to female-identifying food and beverage entrepreneurs in LA County, which recipients can use to bolster their business however they see fit. Grantees will also receive access to consulting and mentorship from specialists in restaurant finance (Elissa Phillips of Mise En Place Restaurant Services), HR (Delmy Franco of HR Specialists Group) and PR/Marketing (Joy Limanon of Peridot Consulting).
A committee of hospitality and business experts will select the grantees, including Mendocino Farms founder Ellen Chen, former Food & Wine editor-in-chief Dana Cowin, Los Angeles Times food writer Jenn Harris, The Hundreds founders Ben & Bobby Hundreds, restaurant accountant Barbara Barschak, restaurateur Roy Choi, consultant and media personality Monti Carlo, trademark attorney Elizabeth Sbardaletti, Jessica Kaczmerek of the James Irvine, Foundation, and Kristin Aldana-Taday of the Hilton Foundation.
RE:Her Devoted to Advancement & Empowerment
RE:Her is a non-profit devoted to the advancement and empowerment of women restaurateurs, supporting members through industry-focused and consumer-facing initiatives, virtual and physical events, and promotion and representation. The organization launched earlier this year with a mission to provide opportunities and resources—financial, educational and more—to women owners in Los Angeles and beyond.
During Women's History Month, DoorDash, whose donation has enabled RE:Her's COVID-19 grant program, launched Made by Women—an in-app and digital platform that elevates women-owned businesses by making it easier to identify them by searching "women owned" in the DoorDash app or website. DoorDash also launched various fundraising and loan-matching campaigns to benefit female entrepreneurs, including donations to the James Beard Foundation's Women's Leadership Programs. DoorDash is committed to supporting women-owned businesses and will continue to use its platform to drive meaningful change.
Partnering with RE:Her is one of the ways DoorDash is to bringing that commitment to life, creating more opportunities for women-owned businesses in the Los Angeles area.
"The initiatives DoorDash has implemented over the last year to support women-owned businesses align with the RE:Her mission, and the partnership we have formed will bolster the RE:Her community beyond just grants—including marketing and educational resources for members," says RE:Her founding member Heather Sperling. "Third-party delivery can be both a lifeline and a challenge for restaurants, but we are excited to partner with one of the key players in this space to funnel resources back into businesses as they rebuild in the coming months."
Applications for the grant program will be accepted from May 17-23. Grant recipients will be announced on June 14. Independent, majority women-owned restaurants or culinary businesses in Los Angeles County are encouraged to apply, including catering companies and food trucks.