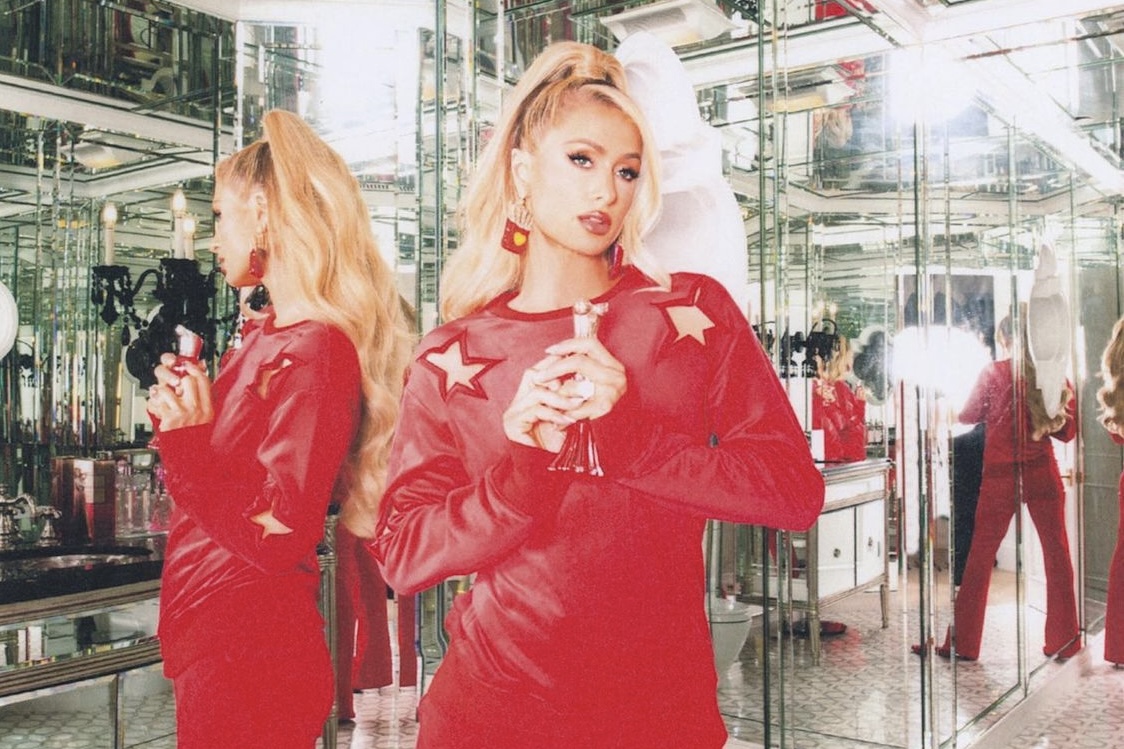 Paris Hilton launched her new tracksuit collection recently during LA Market Week. Her collection entitled "Sliving by Paris Hilton" was launched at the newly transformed California Market Center (CMC) located in L.A.'s Fashion District. The word "Sliving" is a combination of Slaying and Living. Paris is iconic for wearing Juicy Couture velour hoodies and pants in the early aughts so it's natural that she would want to create her own line of comfortable and stylish tracksuits.
"I live in tracksuits, when I'm not on the red carpet," said Paris Hilton. "I wanted to create something that was soft and comfy with a little sparkle."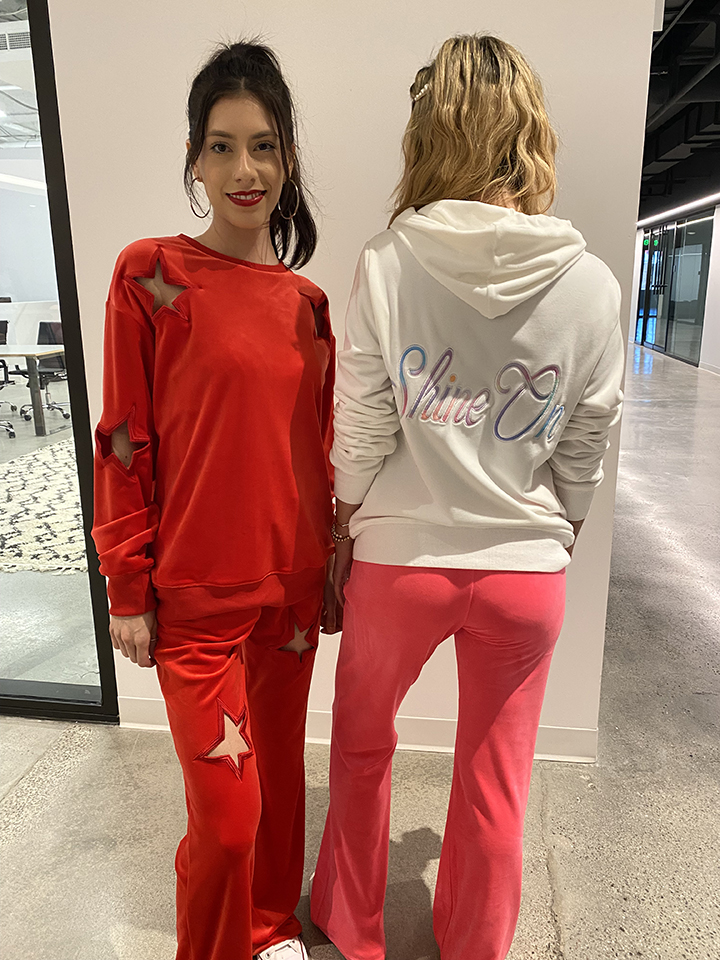 Her new line features zip up hoodies and track pants embellished with her famous sayings in crystal, including "That's Hot," "Shine On," "Boss Babe," "Iconic," "Wifey," and "Loves it." Available colors, depending on specific hoodie or pant, include Black, White, Pearl Blush, Blue Pansy, Candy Kiss, Out of the Blue, Arctic Blue, Red, and Gray. 

Sign up to receive our popular Get2DTLA Newsletter
There is also the Radiant Strip Boss Babe Hoodie and Pant with a colored strip on the bottom of the sleeve and waist of the hoodie and on the bottom of the pant leg, the Hologram Shine On White Hoodie and the Hologram Boss Babe Set with an iridescent stripe down the side of the pants, a Shimmer That's Hot Short Set with a cropped hoodie with colored stripes and hood, and a Dazzle Boss Babe Set with color blocking and embellishment on the front pant leg. The hoodies retail for $118 and the pants retail for $80. The radiant strip pants retail for $88.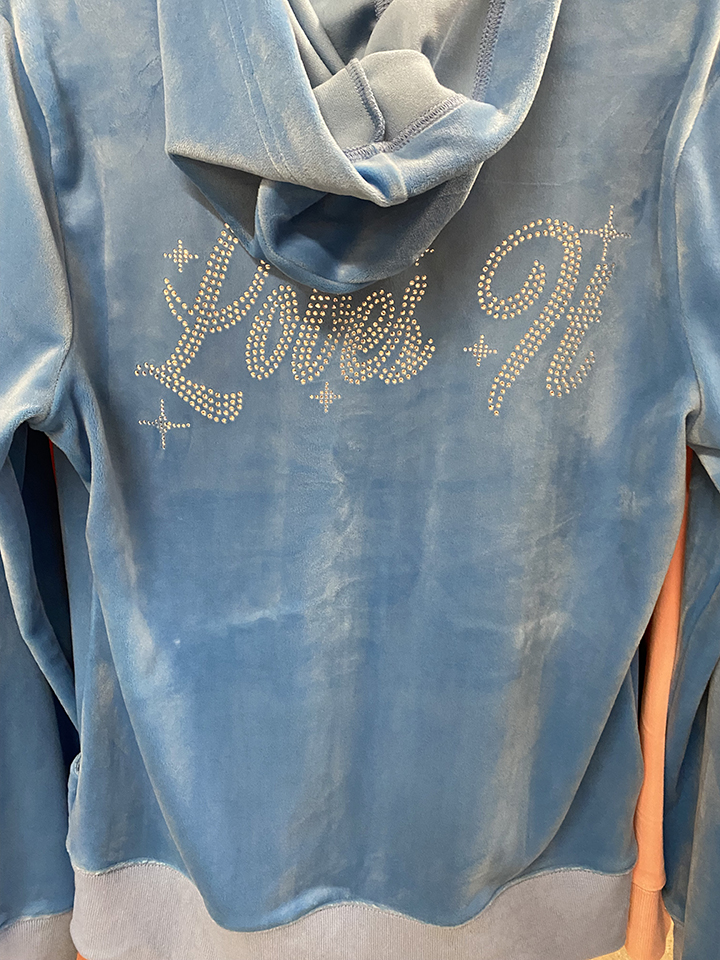 There is also a pullover hoodie with star-shaped cutouts on the front shoulders and elbows and pants with star-shaped cutouts on the front thighs (available in Red and Black). The pullover and pants retail for $98 each.
The luxe velour tracksuits are extremely soft, designed for comfort, and are machine washable. They are available in size small, medium, large and extra-large.
Paris worked with Ukranian-American fashion designer and illustrator Ksenia Craven to design the tracksuits. Craven's work has been called "a cross between Coco Chanel and Valentino." "Paris Hilton has been my inspiration since I was twelve years old," Craven stated.
A limited supply was dropped online for the launch and sold out in approximately four hours. The full collection will be available in June.