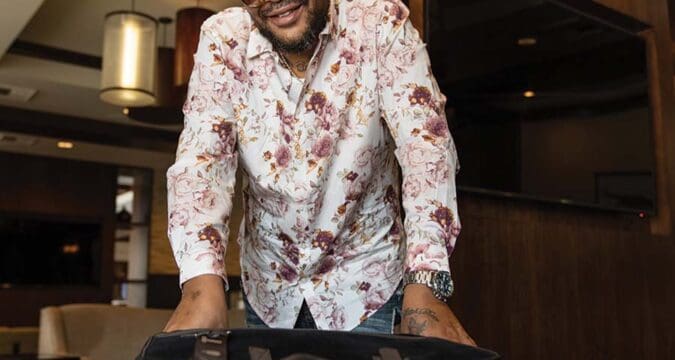 Not everyone can walk through an airport and be looked upon the same way as if they were on the runway, with most compliments flooding towards their carry-on luggage sets. Yet, this is precisely the case for those traveling with Tote&Carry bags, designed by Tony "Stitch Doctor" Dennis.
Tote&Carry luggage is TSA-approved to carry onto any flight! They are easy to clean with sensational style, and they have long caught the attention of celebrities across the nation, including the Queen of Gifts, Ms. Oprah Winfrey.
Oprah Winfrey just chose Tote&Carry's Apollo 1 Duffel Bag as one of her favorite gifts for 2021!
"We actually got to see Oprah hold our bag as we spoke to her over Zoom. Truth be told, I got teary! It was my dream, Tote&Carry, being recognized by Oprah Winfrey!" said Dennis.
Fresh from the pages of Oprah Daily, the gifts kept coming, soon BET would reach out to congratulate Stitch for making their Official Best Gift Choice for 2021.

Sign up to receive our popular Get2DTLA Newsletter!
The brand attracted the attention of big names in entertainment before, T.I, Jamie Foxx, Wesley Matthews, Dion Sanders, Shaquille O'Neal, Vivica Fox, Missy Elliot, and Jalen Hurts, to name a few; however, now every day would attract someone new.
On his way to becoming one of the world's top designers, Dennis now lives, works, and plays in Downtown Los Angeles.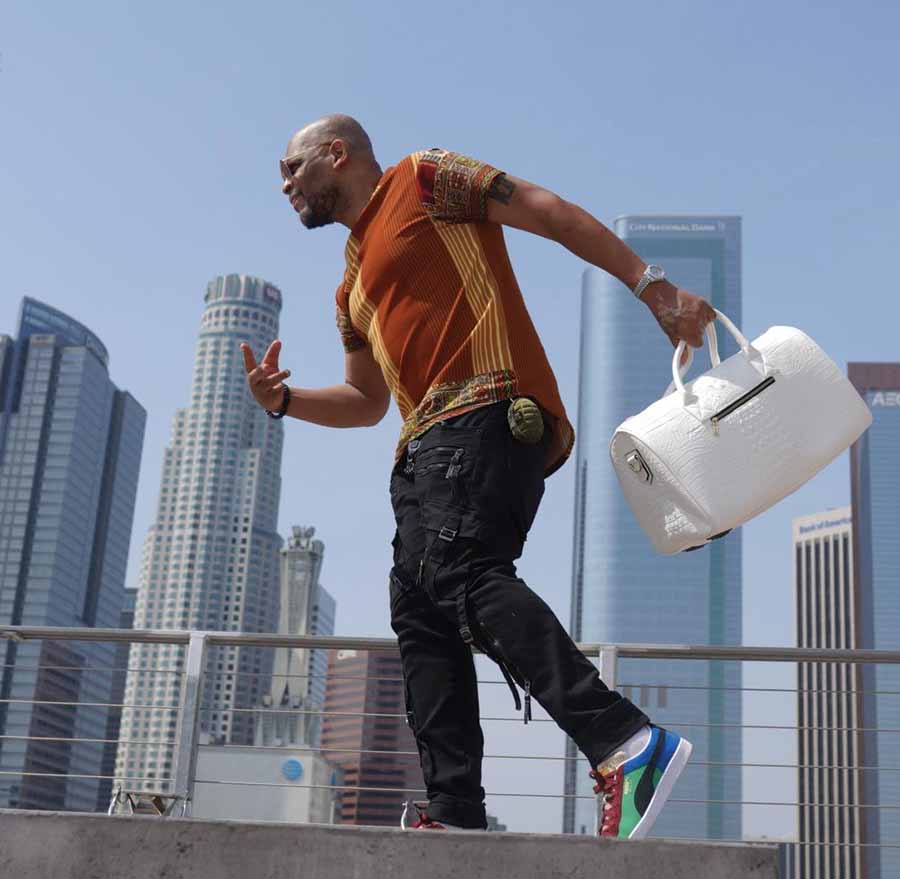 Dennis had come a long way from his humble beginnings in 1992 as the creator of the popular "No Names" brand t-shirt.
Back in those days, black streetwear designers like Karl Kani and Maurice Malone, with their Afro-centric design ideas incorporated into the clothing, ruled the urban fashion scene.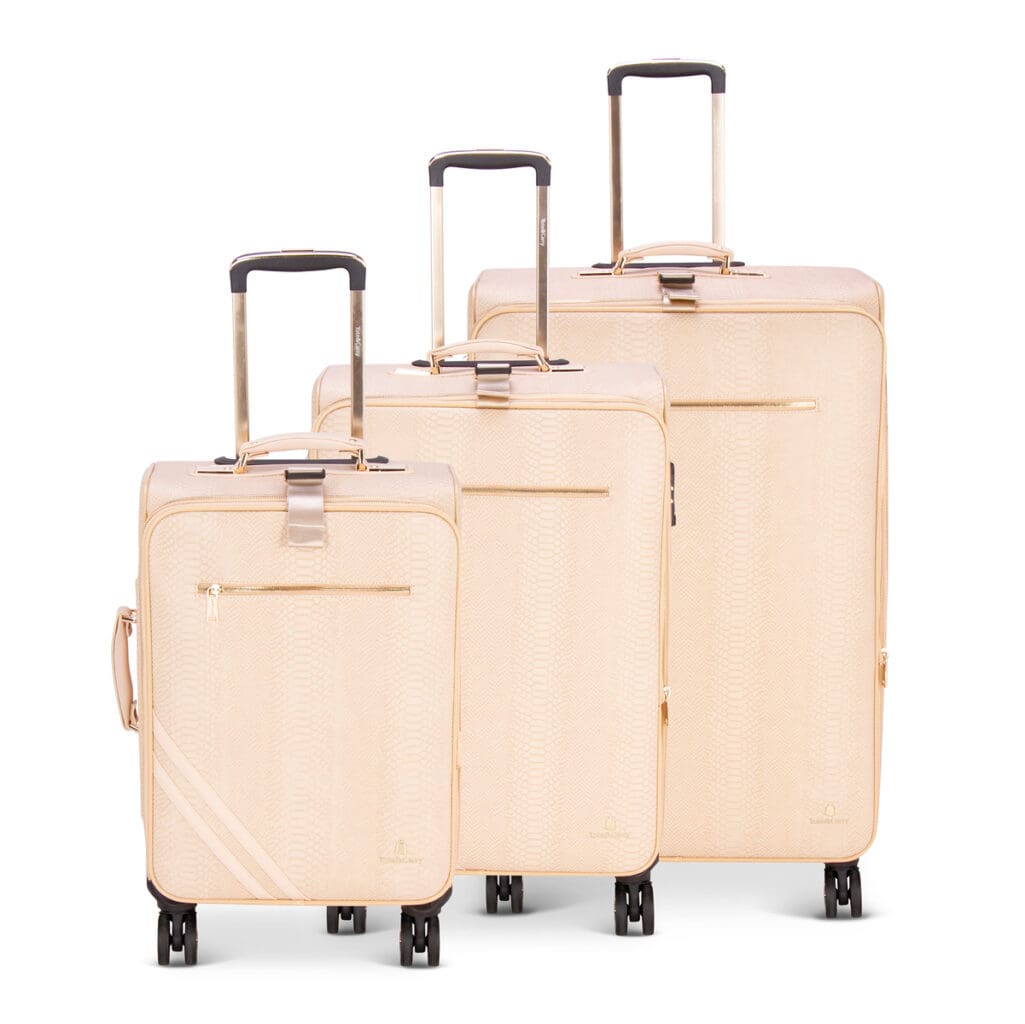 Those were the days when Dennis first discovered his creative talents could keep him and his young family flourishing during the coldest winter months of Buffalo, New York.
On the back of each "No Name" t-shirt was a statement that read as follows, "History tells us our ancestors were kidnapped from the Motherland and brought to this land with no justice, no liberty, no common language, no possessions, and no respect and NO Names.
Also, on the back of each t-shirt was the brand's label. Dennis was busy sewing each label onto every t-shirt when a few visiting friends discovered his unlikely talent. They jokingly told Dennis he, "sewed like a doctor," hence the name, "The Stitch Doctor," was born.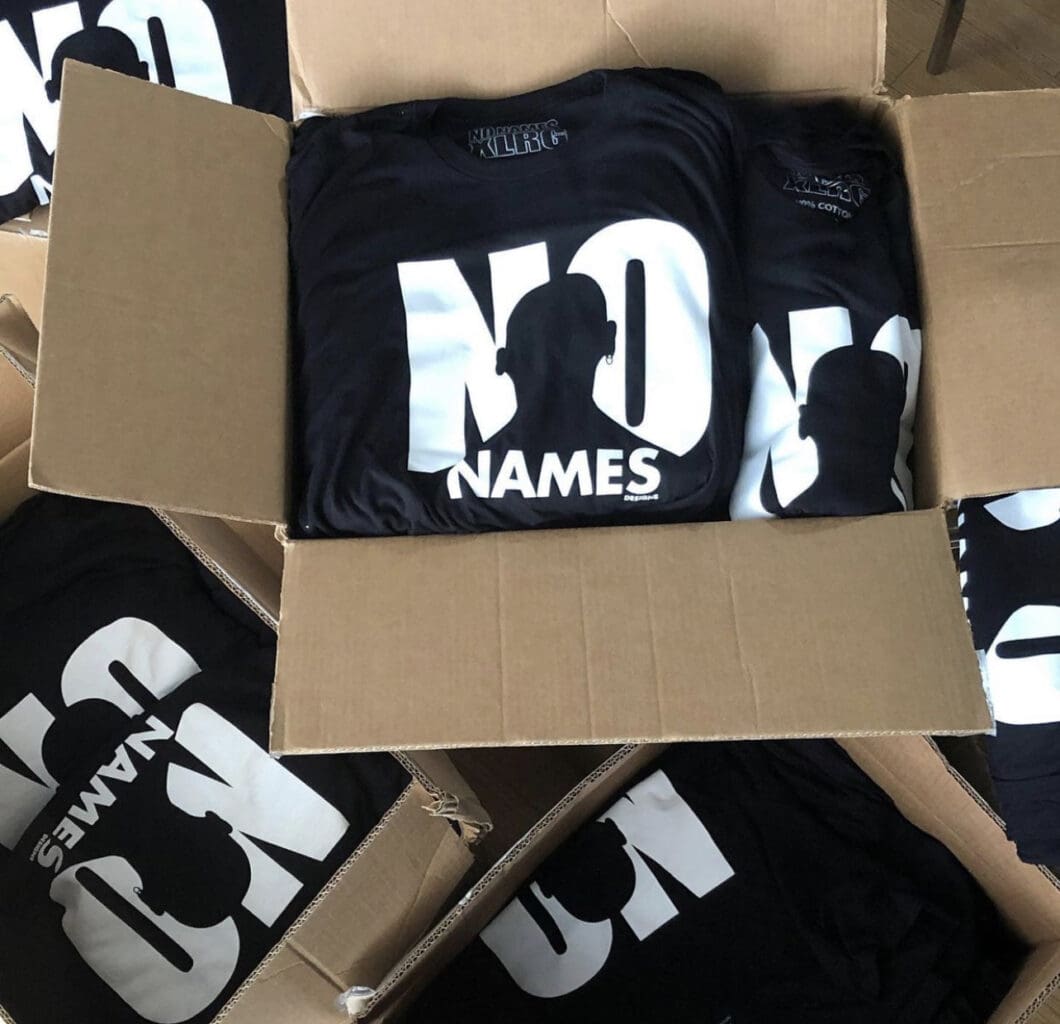 By 1994, No Names was setting the stage as a thriving urban company defining the black struggle.
"I designed for my community, and we got love from black celebs in all areas of entertainment, so I used the money I made to make moves."
Sometime after, The Stitch Doctor began designing custom backpacks. Soon his talents would attract the attention of a prominent L.A. manufacture who would help Stitch establish his successful Tote&Carry brand.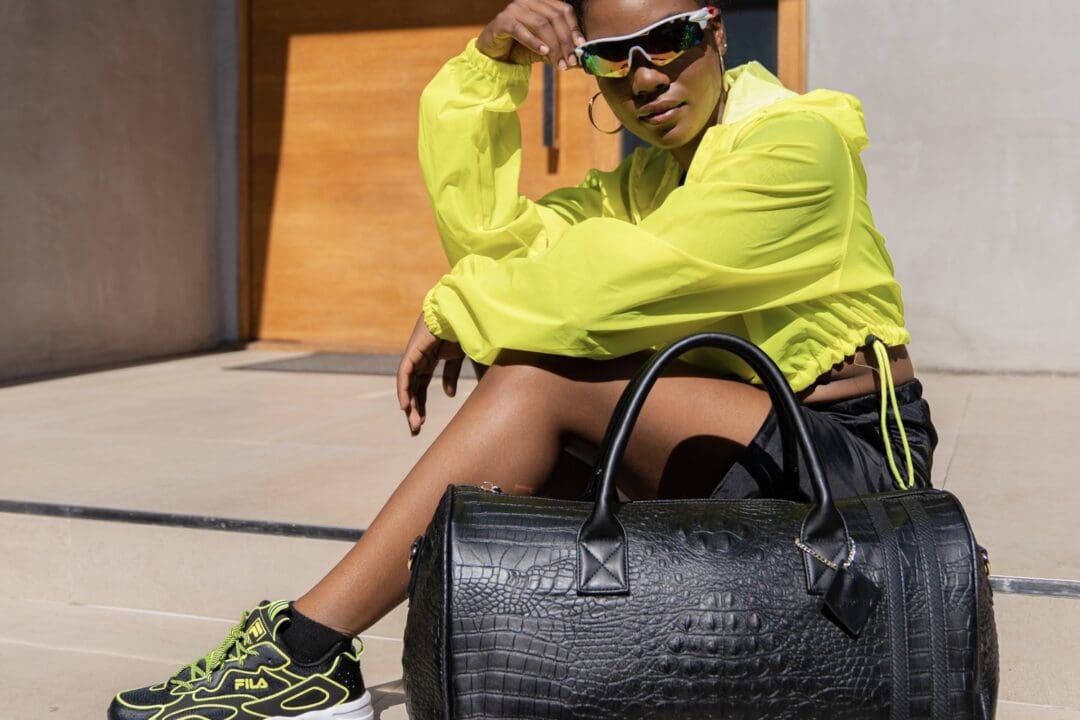 In 2021, Stitch moved permanently to Downtown Los Angeles, hoping new connections and overall L.A. vibe would spark creative inspiration.

"I love the street-level experience of Los Angeles Garment District. I'm looking forward to getting to know the Arts District, the Old Historic Core of L.A., Spring Street and what's on Broadway. I haven't yet snuck out to a Laker or Dodger game, though."
"I don't want to lose my fashion sense, my swagger, though. Having an edge comes from East Coast living."
"It's so laid back here; everyone here seems to always be chillin'. "said Stitch.
"Angelenos might be in flip-flops by day, but they show up dressed at night with pearls, and I love that as long as you look respectable. I did see a guy turned away for wearing Crocs."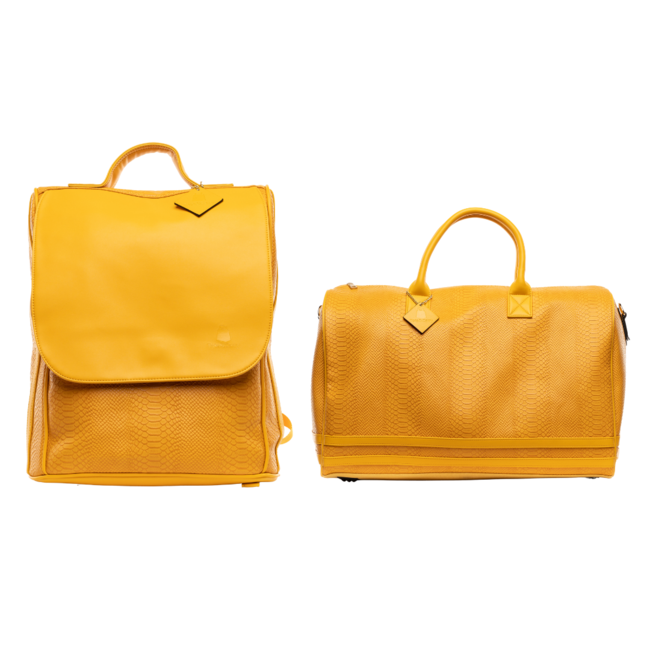 "Atlanta street style is more individual pieces put together; green sneakers plaid shirt and you go swaggin'. I do think L.A. is more competitive, and it's making me use a third fashion eye."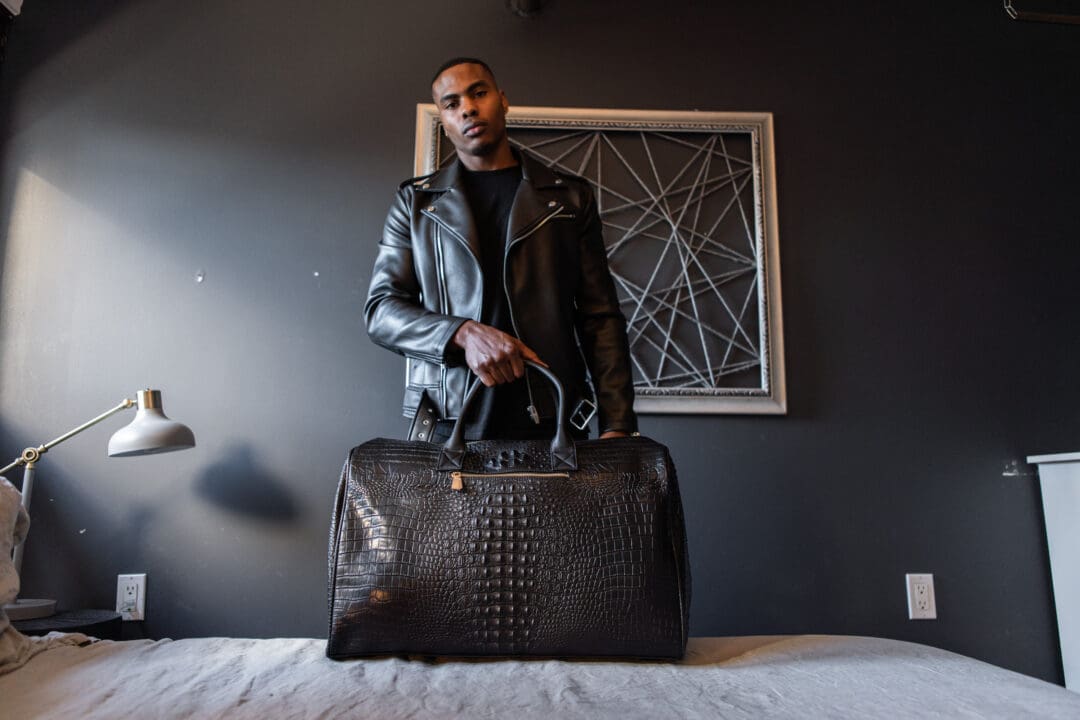 Yes, it does seem Stitch has entered the realm of enlightenment when it comes to his luggage, backpacks, duffles, and purse designs.
The bags, made from exceptional vegan leathers, faux pony and chinchilla furs, are primarily unisex and designed for every age. Most of all, Tote&Carry products are relished for their roominess and durability and set apart from the ordinary drab by an array of hues ranging from calming earth tones to the contrast of their picks of extraordinary vivid colors.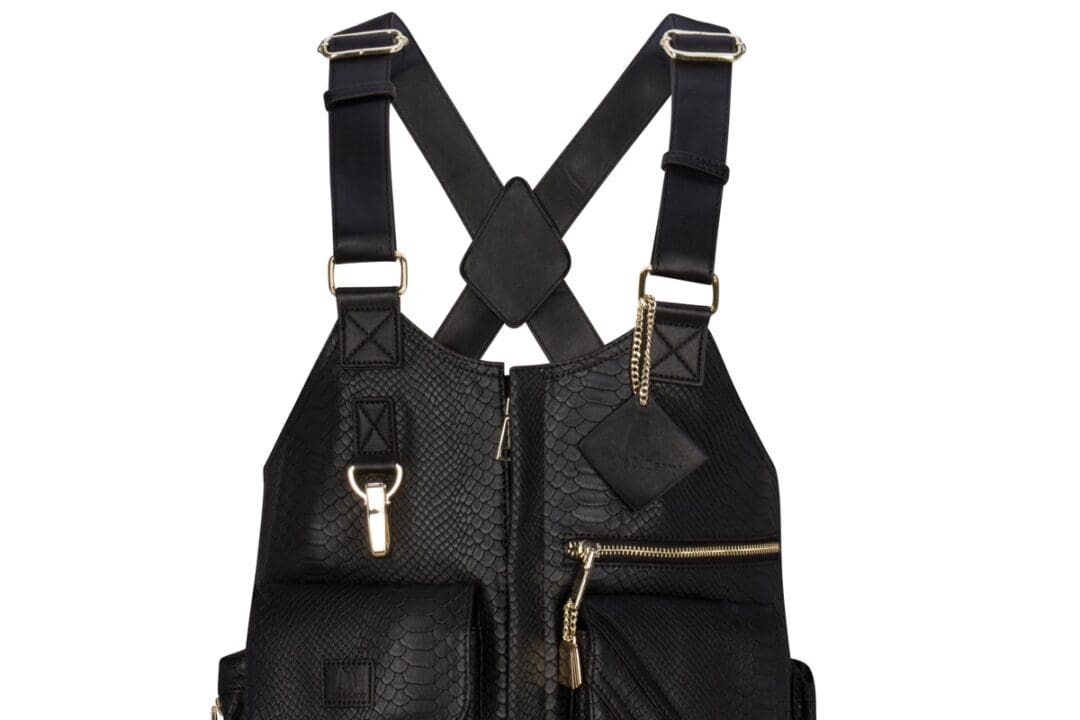 Tote&Carry now has a high-end customer base but still want to make their bags more affordable.
"The Apollo 1 Duffle still sells well. It ordinates from a custom set I designed for myself. My business partner loved it and wanted to start creating for the public.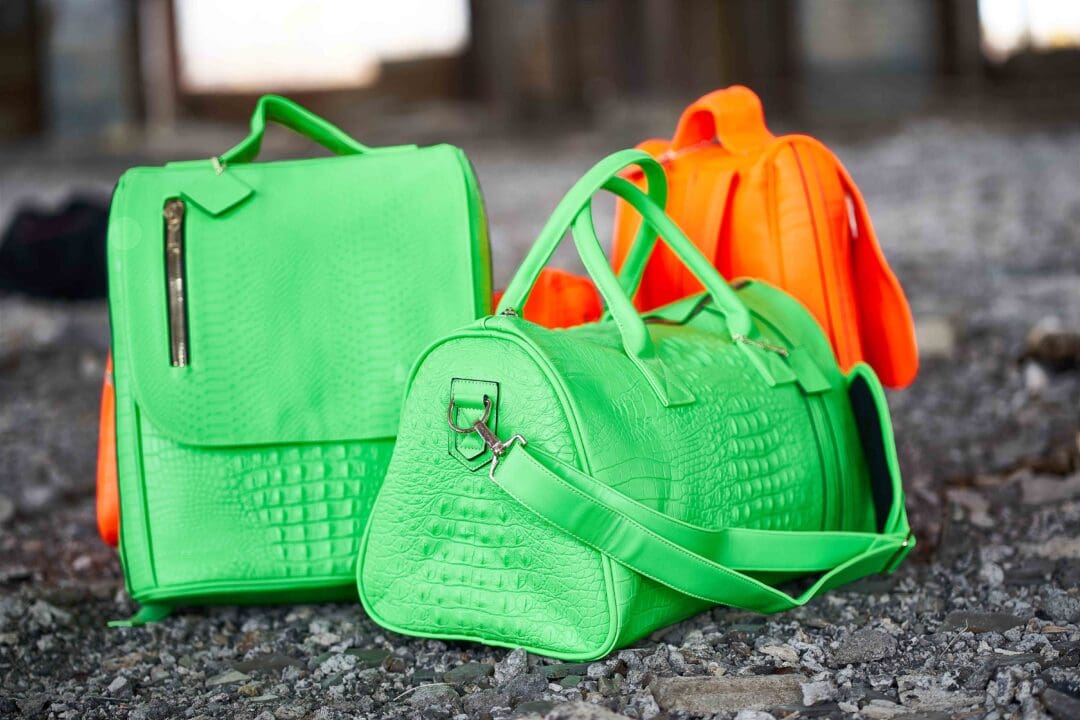 The first colors were teal, black, white, olive, and pastel pink. We carry most of those now with the vegan gator skin duffels, called the Apollo 2 Collection in neon pink and the black selling the best."
With Tote&Carry now based in Downtown Los Angeles, prepare to be excited with all kinds of unusual designs, all still made with vegan materials. Look out for nylon bags that might be lighter in weight and more desirable for an L.A. audience.