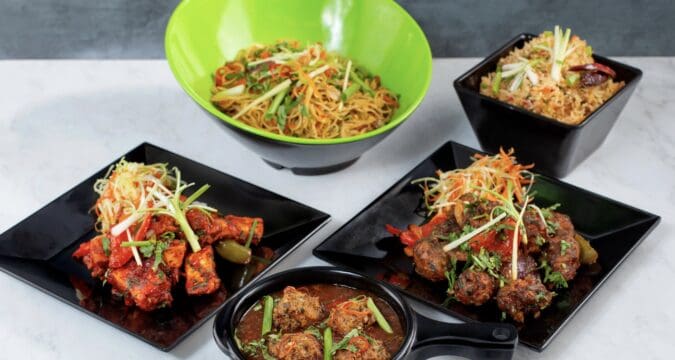 Tulsi, also known as holy basil, is a healing plant found and celebrated in India for its immune boosting qualities, and sweet aroma. For thousands of years, the people of India have turned to the plant to cure what ails them.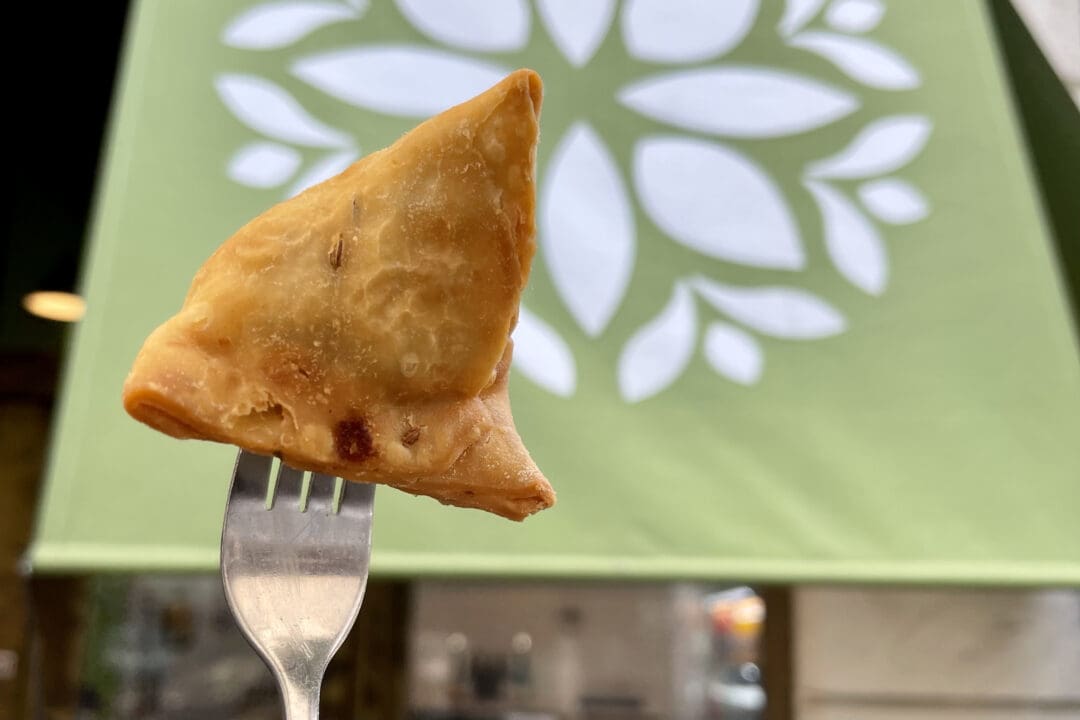 Fresh from celebrating India's annual Diwali festival of lights signifying victory of good over evil, there's never been a better time to surround ourselves with peace, beauty and the promise of a positive, healthy life.


As individuals, each responsible for our own health and well being, it's up to us to find our own paths to love and joy. Luckily for DTLA, Main and Forth Streets are the way to Tulsi Indian Eatery.

Visionaries, Chirag Shah, CEO, Antonio Kanickaraj, Director of Operations and Amjad "AP" Pathan, CMO, opened Tulsi Indian Eatery in DTLA and it's sister location in Northridge almost simultaneously in 2020, with the purposeful intent of bringing Indian food into America's mainstream food scene.

Sign up to receive our popular Get2DTLA Newsletter

Where traditionally, Indian food restaurants have been dimly lit enclaves run by mom and pops, offering well known mainstream dishes, Tulsi brings America affordable, exotic items most may have not yet been exposed to.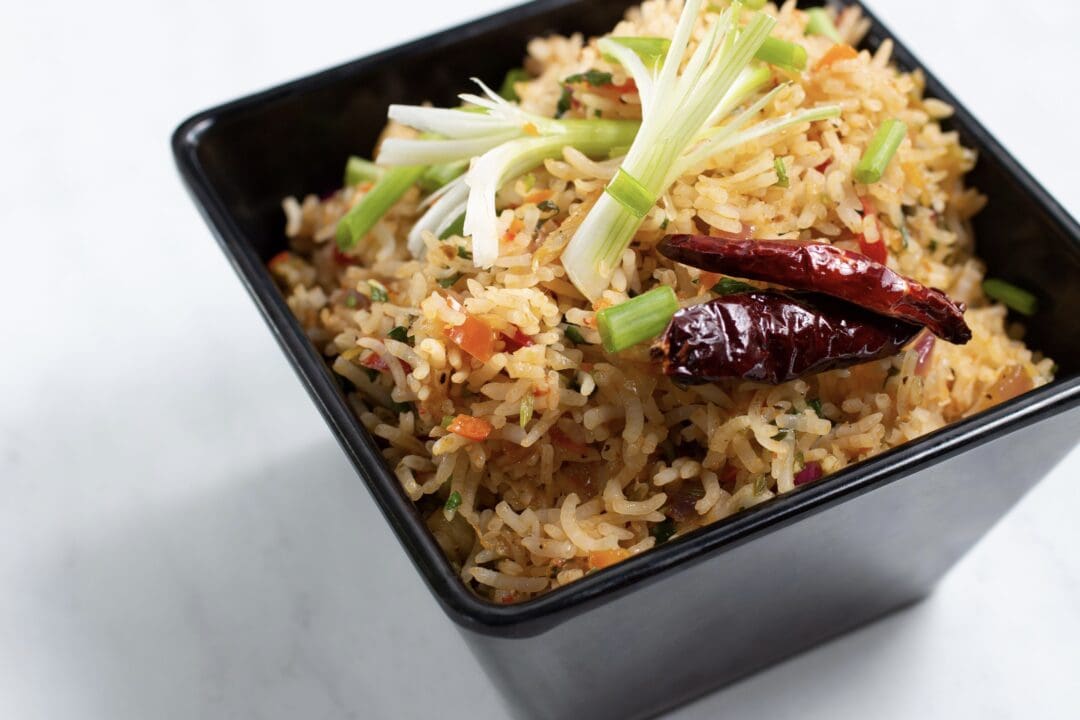 "We offer full regional menus prepared by master regional chefs; we strive to provide a high quality Indian fast casual dining experience-in that sense we are among the first in the nation." Said Shah.


Upon entering Tulsi on Main, one's attentions are immediately called to admire its enormous bright and airy modern space. Natural lighting illuminates lime green seating as pale wood decor provides enough proclivity to establish the location as a fast-casual dining room.

High above the register are four main menus each representing the regions of India inviting visitors to discover the culinary delights found in the North, South and West. Because of this, fans have branded the eatery with the catchy term, "India on a plate."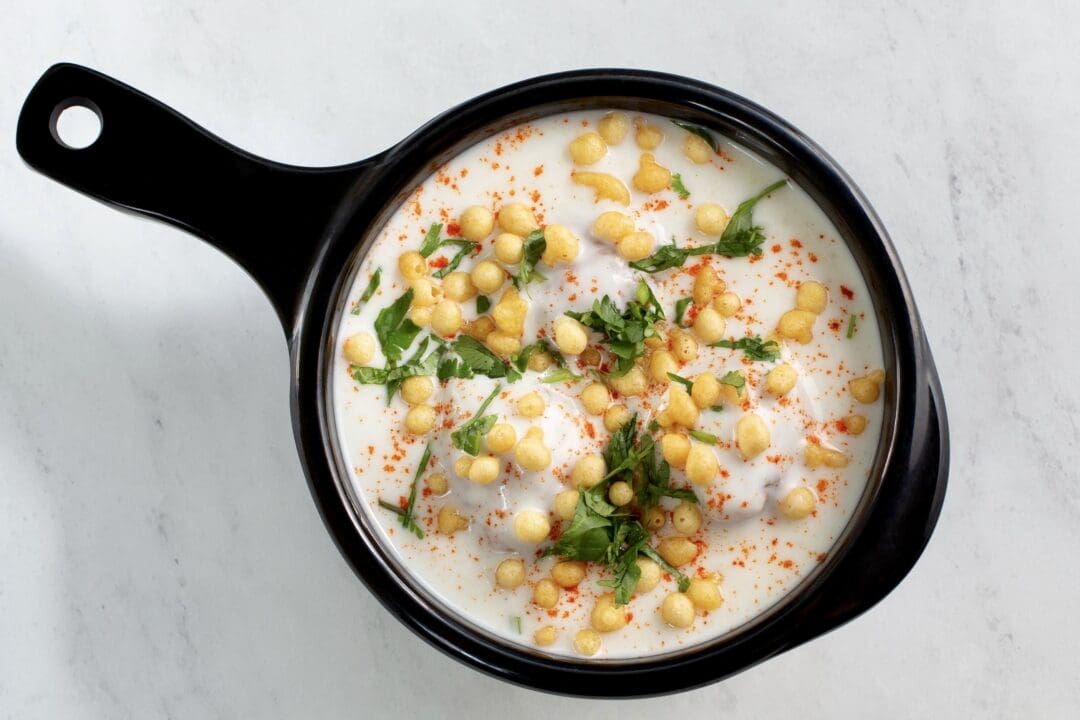 Open Your Mind Then Open Your Mouth
Tulsi items are not typical, each requiring an adventurous palate and the intellect to open one's mind and explore new flavors.

From the North, VEGETABLE DUM BIRYANI; Basmati Rice with vegetables and cottage cheese, served with yogurt and pickles – a dish that originated from a 16th Century steam & smoke style of cooking.

From the West, PANI PURI SHOTS, eight pieces of crispy puffs filled with a potato bean mixture dipped in spicy cilantro & tamarind masala waters.

From the south, (something truly unique) in the form of arice crepe smothered in cheese, onions and tomatoes filled with potato, onion and masala stuffing. This tube stuffed crepe is known now in DTLA, (thanks to Tulsi) as the Masala Dosa.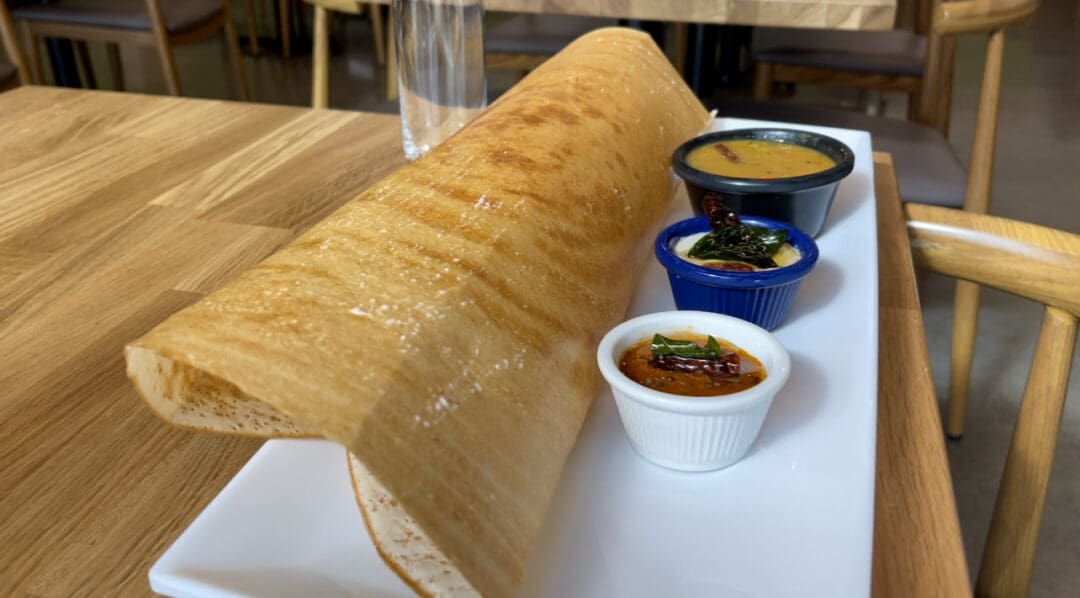 Sign up to receive our popular Get2DTLA Newsletter!

Don't worry if you haven't heard these names or had a taste of these dishes before; that is exactly the point when it comes to this fast casual chain's mission to invite all to explore everything Indian food has to offer at an affordable price. All of this coupled with familiar and curry curry combos.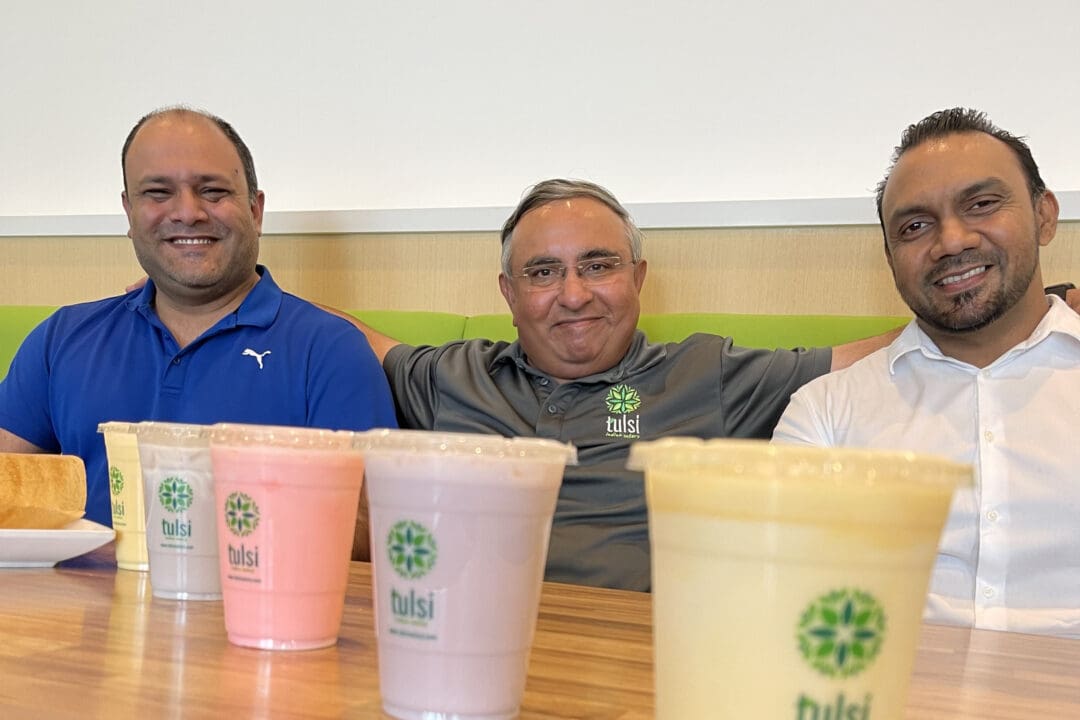 "We are first to envision a national Indian food concept and strive to do for Indian food what Panda and PF Chang have done for Chinese cuisine." Said Amjad "AP" Pathan, CMO.

Side note: Two principles guide our business philosophy: (1) don't get too greedy and (2) do honest business. These two pillars along with an immense focus of the fair and ethical treatment of people serve as our guiding principles."

If at any time you're feeling hesitant, Tulsi's forth "influencer menu" list familiar names such as Vada Pav, Plant-based Kofts Curry, and Pan Asian specialities such as Hakka Noodles, all to compliment a wide array of lassis flavors reimagined for modern tastes and dietary preferences and dubbed Lassi 2.0!

Tulsi offers many different flavors of the popular yoghurt based probiotic drink along with a variety of imported Indian beers and select wines.

Tulsi is on a fast track to sustainability.
Mainly plant based, they help our community embrace sustainably as the majority of their dishes are solely plant based.

Now incorporating Beyond Meat and vegan soy products, Tulsi presents our town with food for the future and they aren't stopping there.Look out for Tulsi Bistro opening on 7th and Bixel Streets at the ground floor of the Medici coming in 2022.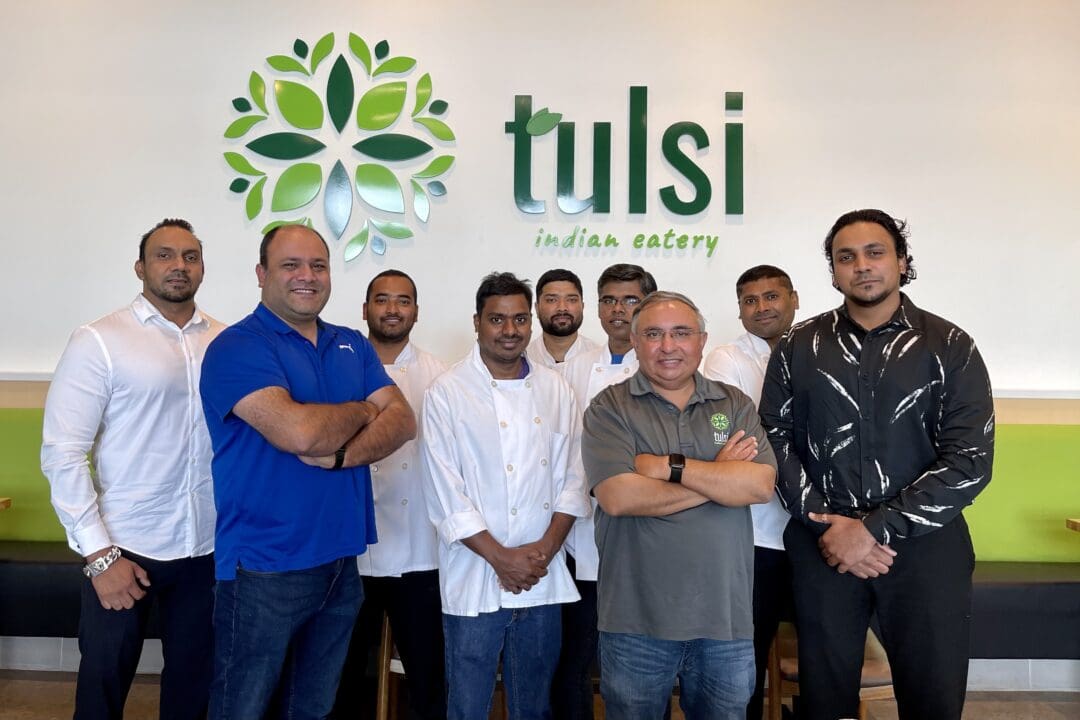 Enjoy the great outdoors at Tulsi Indian Eatery outdoor patio while taking in the view of DTLAs most historic buildings, including the Farmers and Merchants Bank, just across the street, the reportedly haunted Hotel Barkley and the building where Tulsi is housed, the 1920s iconic San Bernardo Building located at 408 S Main St, Los Angeles, CA 90013.

Now accepting large and small catering orders, including special boxed lunches for the "office crowd," Tulsi is open weekdays from 11 to 9 and Friday to Sunday from 11 to 10 for dining and take out or delivery. www.tulsieatery.com