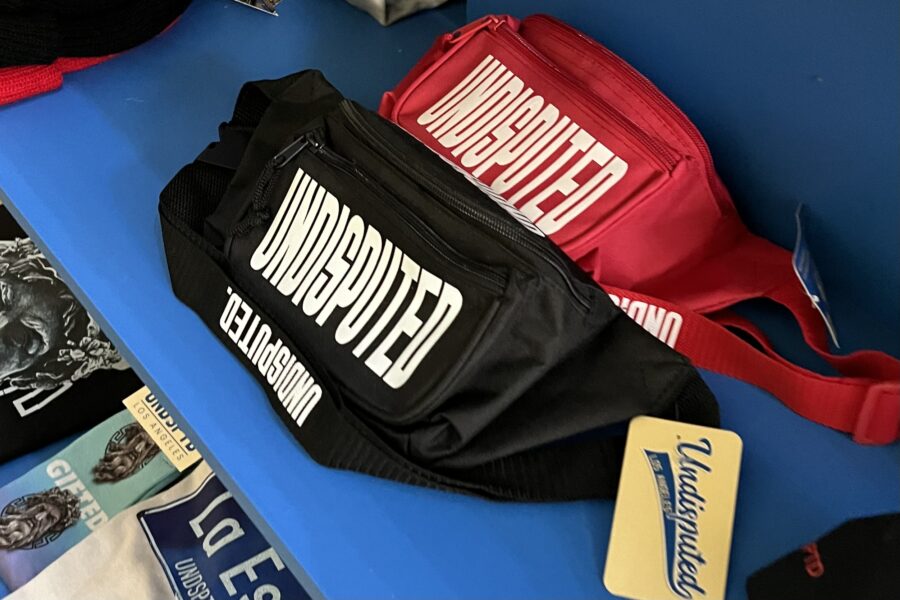 Downtown Los Angeles; a dream to some, a nightmare to others. Nothing embodies this mixture of danger meets excitement like UNDSPTD (UNDISPUTED), DTLA's Unofficial Gift Shop.
Located in the Historic Core on 6th and Spring, UNDSPTD is a revolutionary gift shop that celebrates DTLA's individuality via apparel with thought-provoking graphics.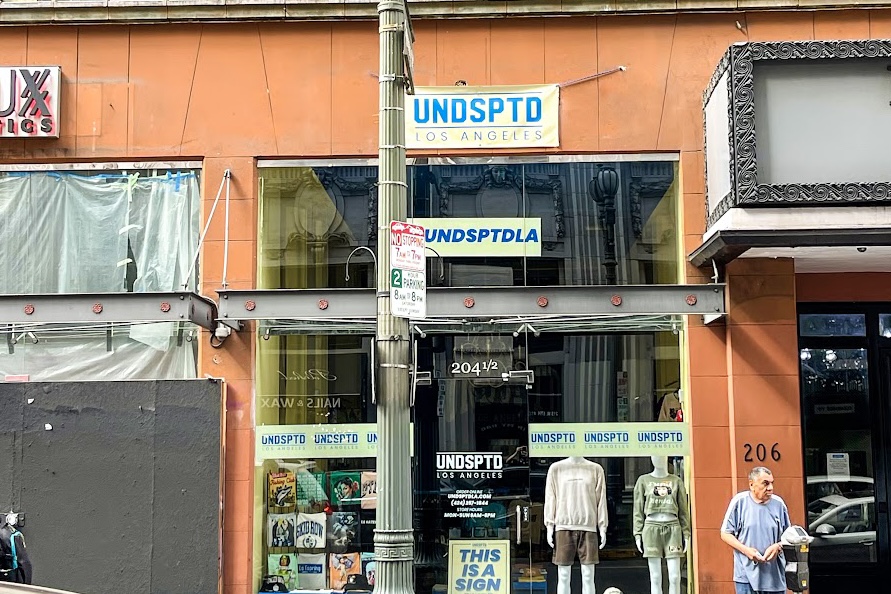 Their apparel depicts the good and the not-so-good aspects of DTLA in various ways such as humor, parody, metaphors and more.
"We believe that it is okay to laugh at ourselves sometimes and we definitely don't take ourselves too seriously. Instead we pride ourselves by offering quality over quantity." Said owner and operator, Gian Frabotti.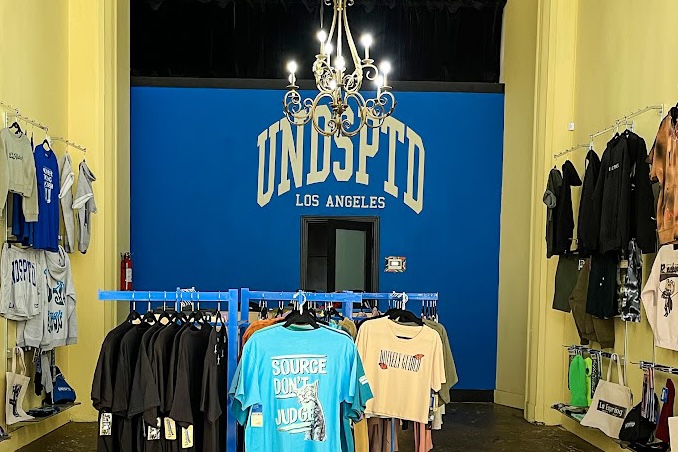 By designing and producing all apparel in-store and making every product different from another, UNDSPTD has delivered an original and delightfully entertaining clothing line.
From the surreal to the sarcastic, images on their clothes may include our city's most majestic skyscrapers collaged alongside our most lovable flying rats.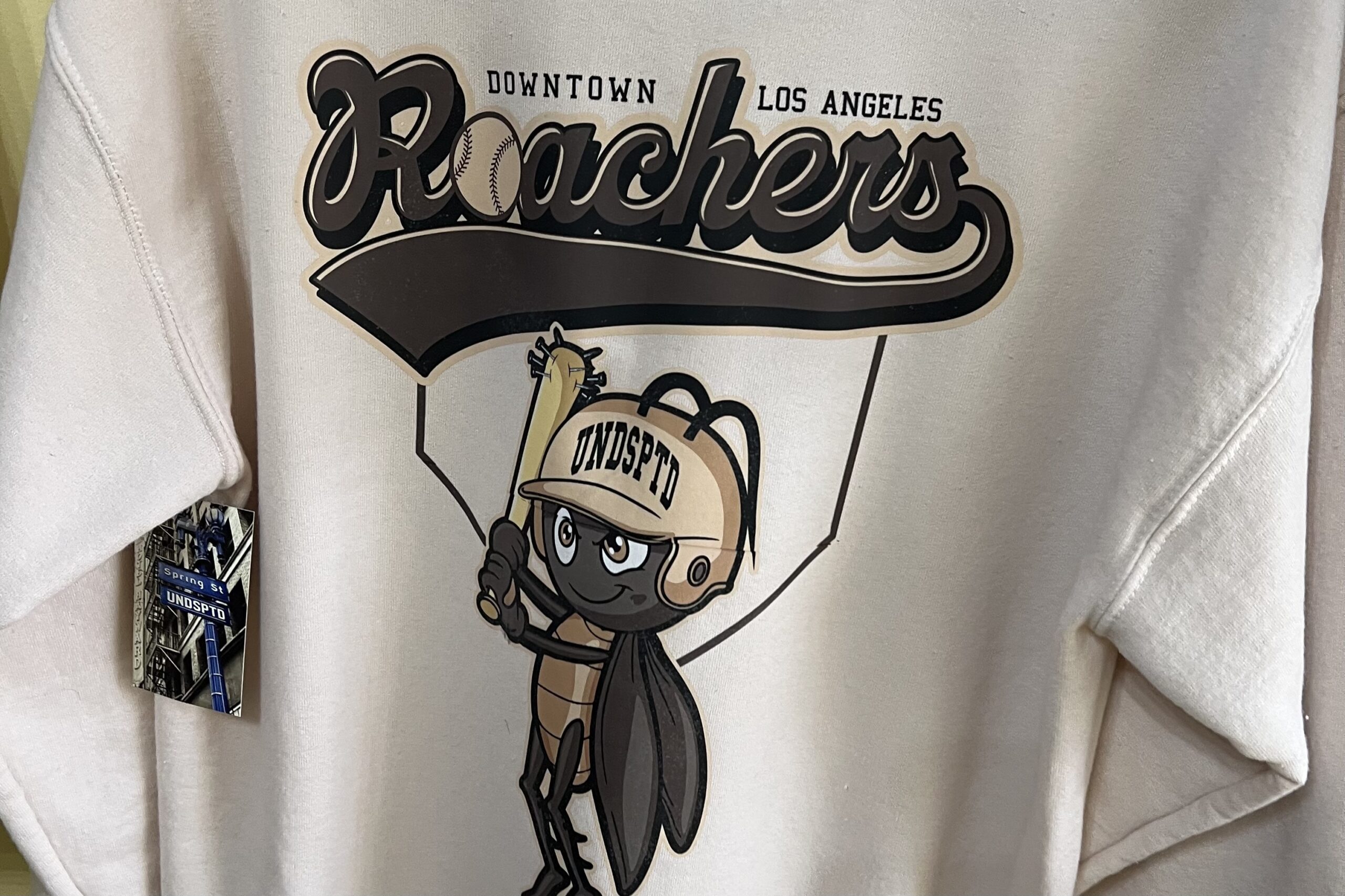 If one legged pigeons, cockroach baseball teams, and the Hotel Cecil don't give you a sense of our fantastic urban oasis, then the obvious t-shirt, sweatpants, or tank top branded with the letters "DTLA" surely will. Or perhaps buyers prefer other printed messages such as "LA Hates You", a best seller according to Gian.
As lead designer, Gian's works and use of color drive the vicinity to match our city's landscape. The grey of granite, earth tones of exposed brick, hues of currency, the pitch black of asphalt; all can be found beneath the chosen contrast of smoggy blues meant to match our urban skies.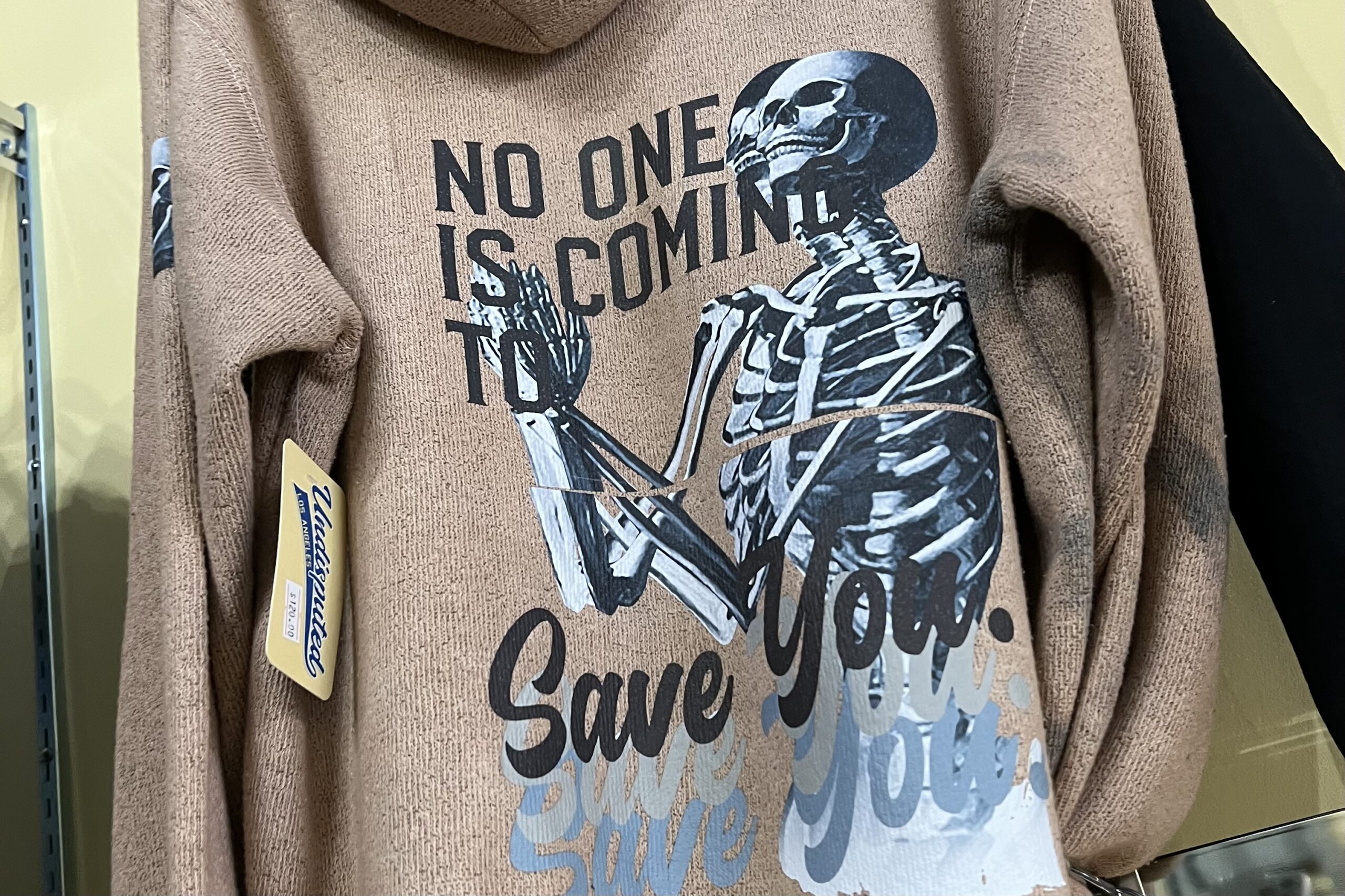 Although the brand speaks to the toxicity of our relationship with the city, it establishes itself as a great conversation piece or ice breaker on the hottest of summer days.

"My vision is to empower the sense of pride for DTLA as well as cherishing all that makes this city so special."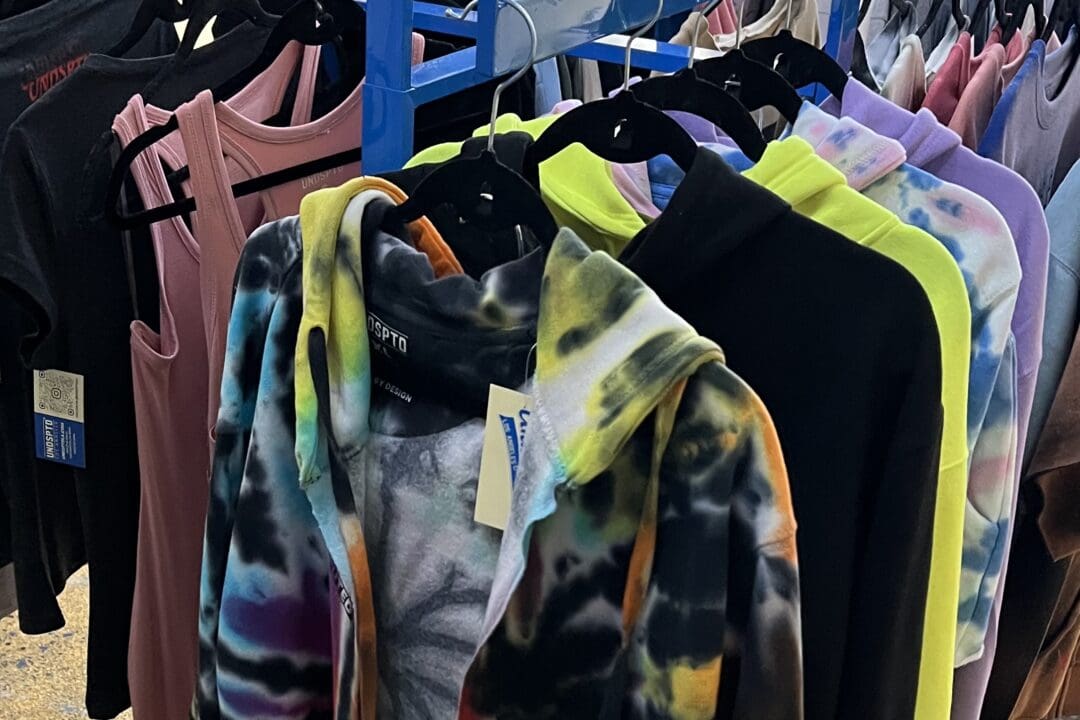 Already a hero to local businesses, the shop has recently moved away from customizing apparel. However, UNDSPTD still produces their famous branded socks complete with faces, random objects and company logos and is willing to collaborate on any apparel project with like minded people who love and care about DTLA!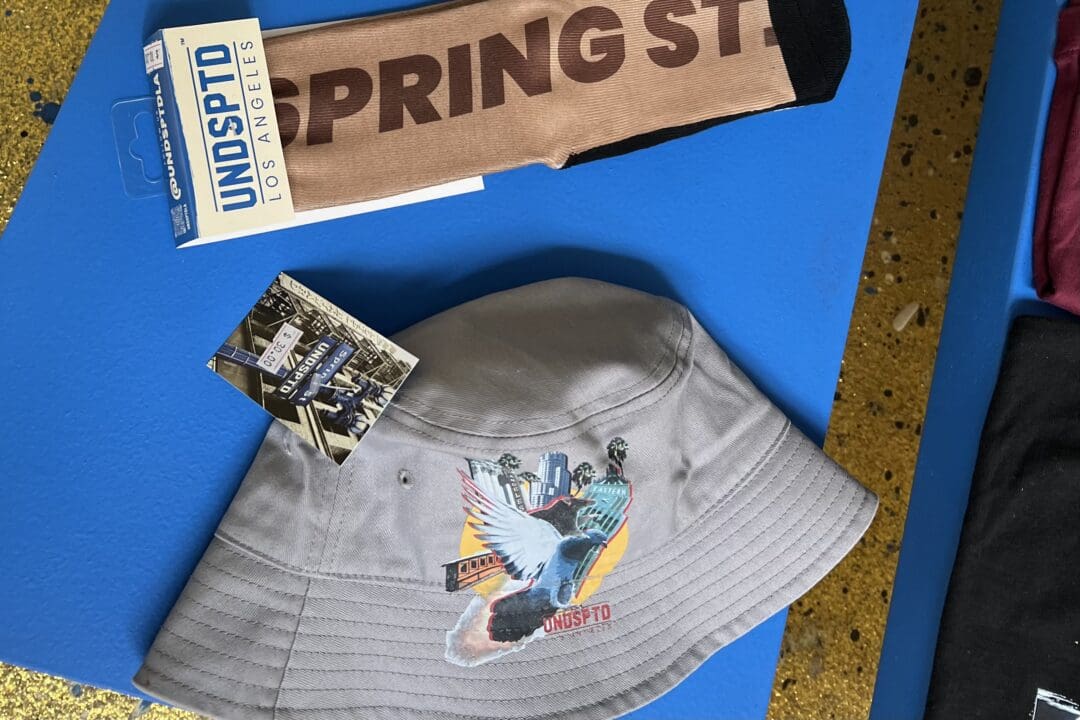 Visit the shop to check put the designs and for special orders. UNDSPTD is located at 204 1/2 W 6th St Los Angeles, CA 90013. www.undsptd.com