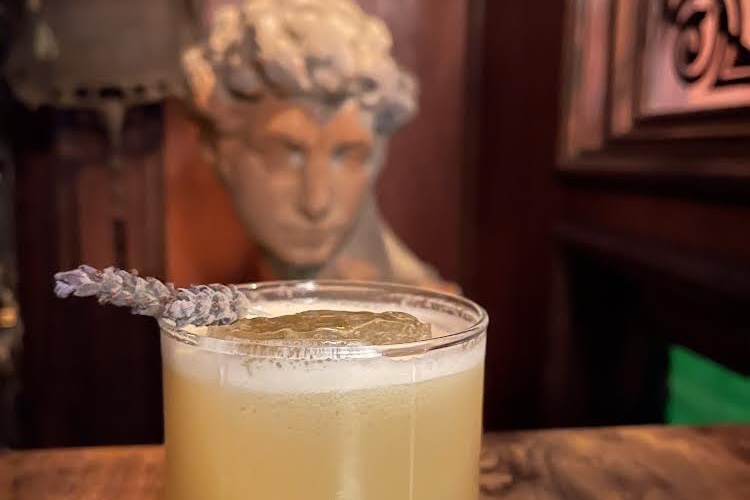 This winter Downtown Weekly spent hard, cold nights in search of the Greatest Cocktails in Downtown – in the pursuit of happiness. Today, we would like to thank our town's spiritual leaders a.k.a. DTLA bartenders, mixologist, and bar directors for guiding the way. Here's a list of the 10 Greatest Cocktails in Downtown Los Angeles.
On the Dock of the Bay at RappBar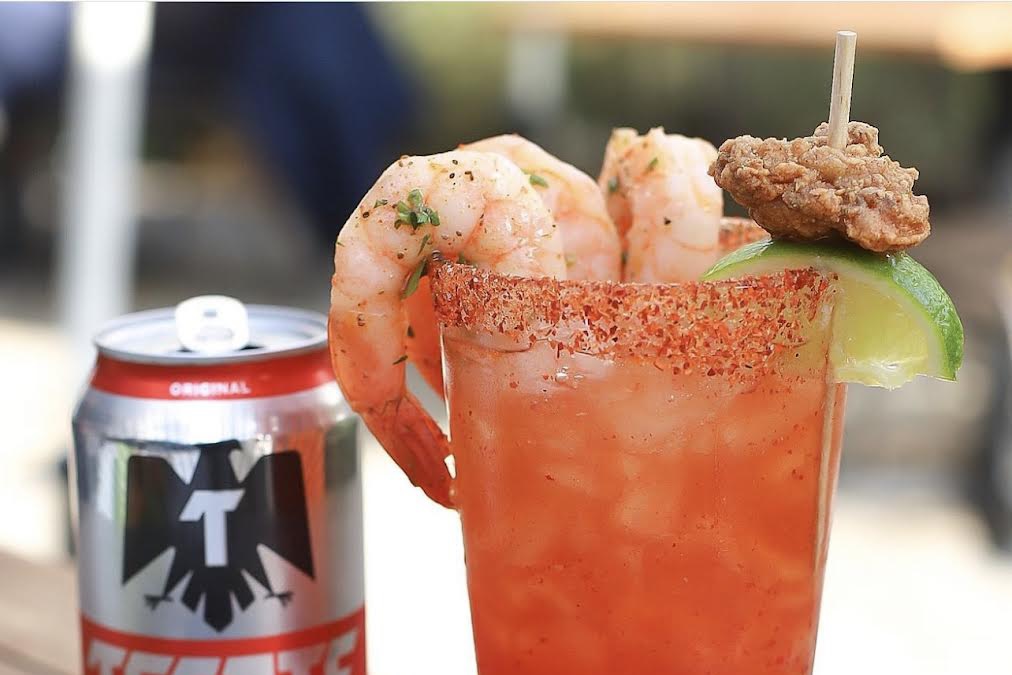 Our search for the Greatest Cocktails in Downtown began in the outskirts of the Warehouse District at Rappahannock Oyster Bar. Dive into Chef Wilson Santos' sea-fearing version of a Mexican Michelada. This drink hooks you with beer mixed with clam and tomato juice and lime, only to reel you in with three peeking shrimp and a tiny harpooned fried oyster.

True confession. It's easy to find greatness once you step through the doorway of Bottega Louie, located in the Finance District. You turn right; there are rows of pastel pastries; you turn left, there are rows of bottled spirits just for you to select them. Bottega Louie fills day and night and fits in with your weekly ritual of catching up with friends. Bottega mixes one of the Greatest Cocktails called the JUICY for brunch; it's a tell-all mix of vodka, citrus, mint, cucumber, prosecco & Carpano Antica.
Leisure and Rye at Gusto Green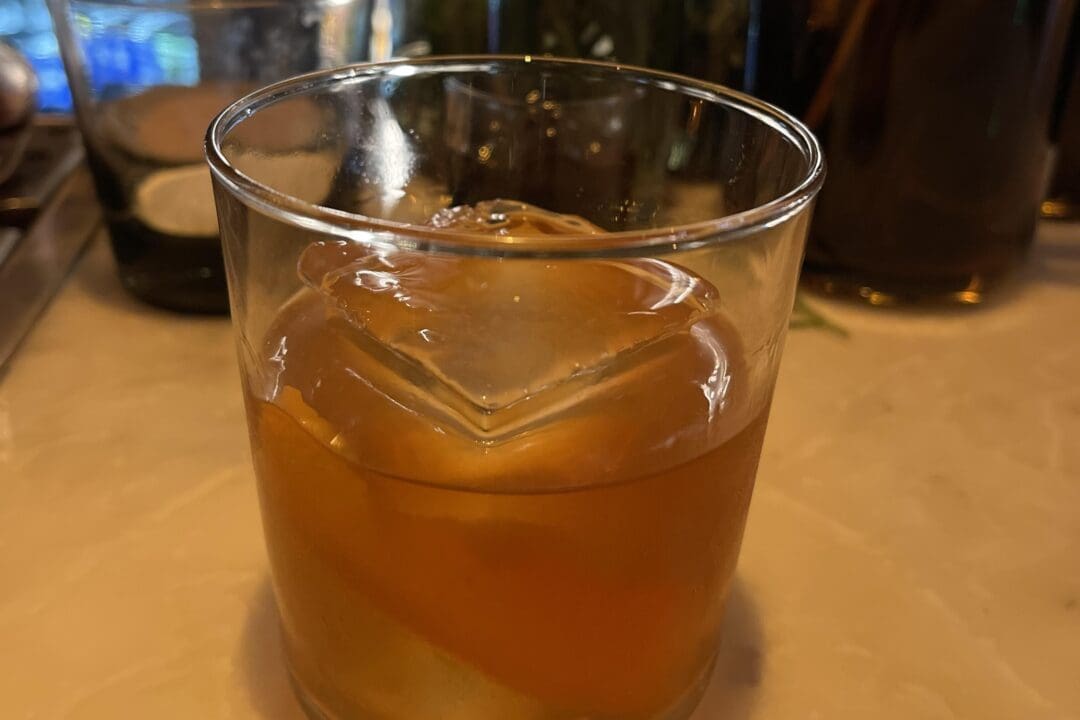 It's restaurant number 13 for the Gusto 54 Group. This location finds itself at the edge of the Jewelry District. Needless to say, they've learned how to present a perfect cocktail or two. In fact, they've gotten so good a making some of downtown's greatest cocktails they've perfected a selection of non-alcoholic cocktails as well. Next… DTLA's Greatest Cocktail pick from Gusto Green is the Leisure Suit, their version of an Old Fashion made with Houjichi Tea and Maple Syrup instead of sugar, bitters, Rye, and smoke – lots and lots of smoke.
Up on the Roof at Cabra LA
Lift your spirits high atop the Hoxton Hotel at Cabra LA, South Park's latest luxury hotel rooftop destination. The panoramic views here should only be obstructed by the lifting one's cocktail beverage—cheers to Beverage Director Daniel Dooreck for his heavenly mixes garnished with sunshine and moonlight. Our Greatest Cocktail pick goes to the Limorange You Glad. It's a perfect mix of Smokey mezcal, Aperol, aji hot sauce and limorange juice. LimeOrange You Glad you're not afraid of heights.

Hunting for Cocktails at Pez Cantina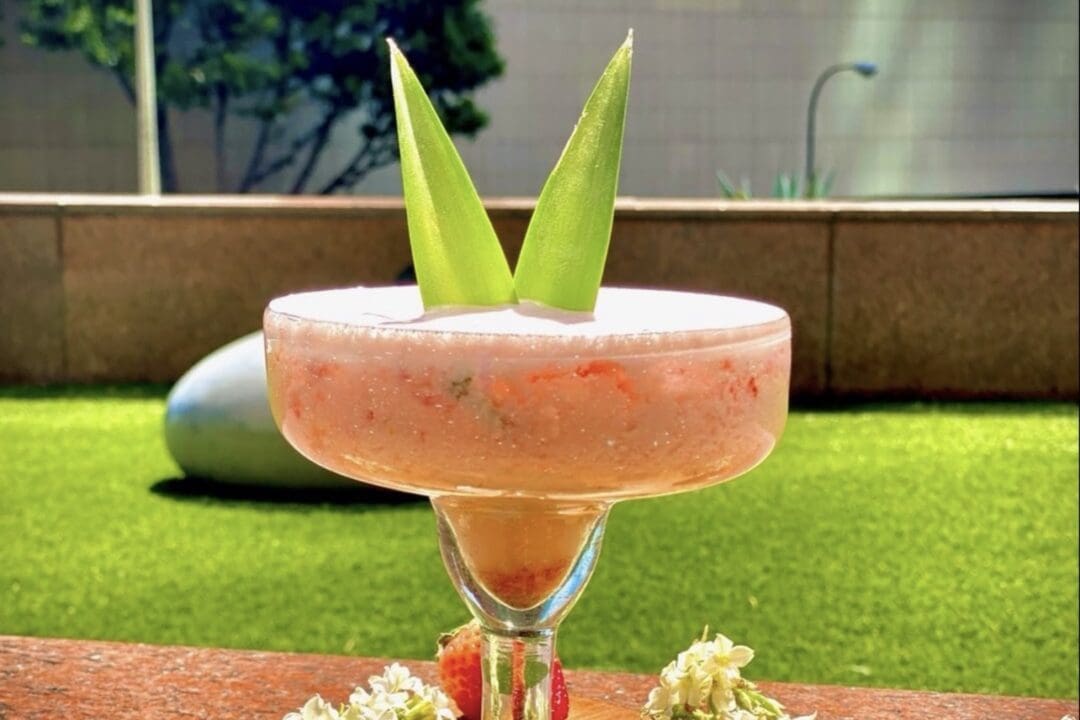 Easter egg hunts are a wee bit different on Bunker Hill, thanks to Pez Cantina. Why are we talking Eater when we're still in Saint Patty Month, you might ask? Well, because Easter is the only time you'll find one of the Greatest Cocktails underneath electric stars. Don't Worry …Be Hoppy is a fresh blend of mezcal, strawberries, lime and coconut. It's that one DT scavenger hunt you'll be more than Hoppy to join each year.
Mai Tai & Hi-Tides at Clifton's Republic
The Disneyland of cocktail bars has finally opened its cabin doors on Broadway once again. After nearly two years of forced Covid prohibition, this 1920s themed, multi-level adventure makes Cliftons one of the best cocktail bars in Downtown LA. Cliftons also comes with a map to the Greatest Mai Tai in all the land. Clifton's is a maze of oddities and wonders. Just go through the redwoods, turn left at the Meteorite, and up the secret stairwell to the hidden Tiki Bar to find it. Oh, and say "Hi" to Gilligan for us.
Abernethy's is back!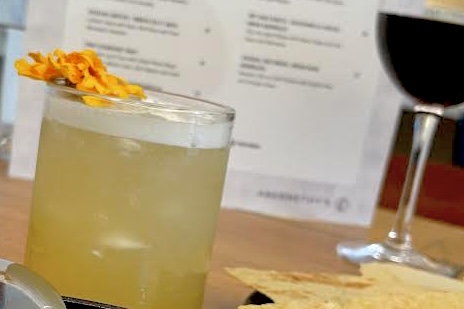 And low and behold, they've brought back their culinary incubator of rotating chefs …and rotating cocktails. If you haven't had the chance to visit and taste Chef Ryan Costanza's culinarily masterpieces, you still have time. He came, he conquered just as their great cocktail, the Conquistatore! A tasty concoction of Mezcal Verde, Yzaguirre Blanco, Fresh Pineapple Juice, and Calabrian Chili Infused Honey.
Fire and Spice at Hatch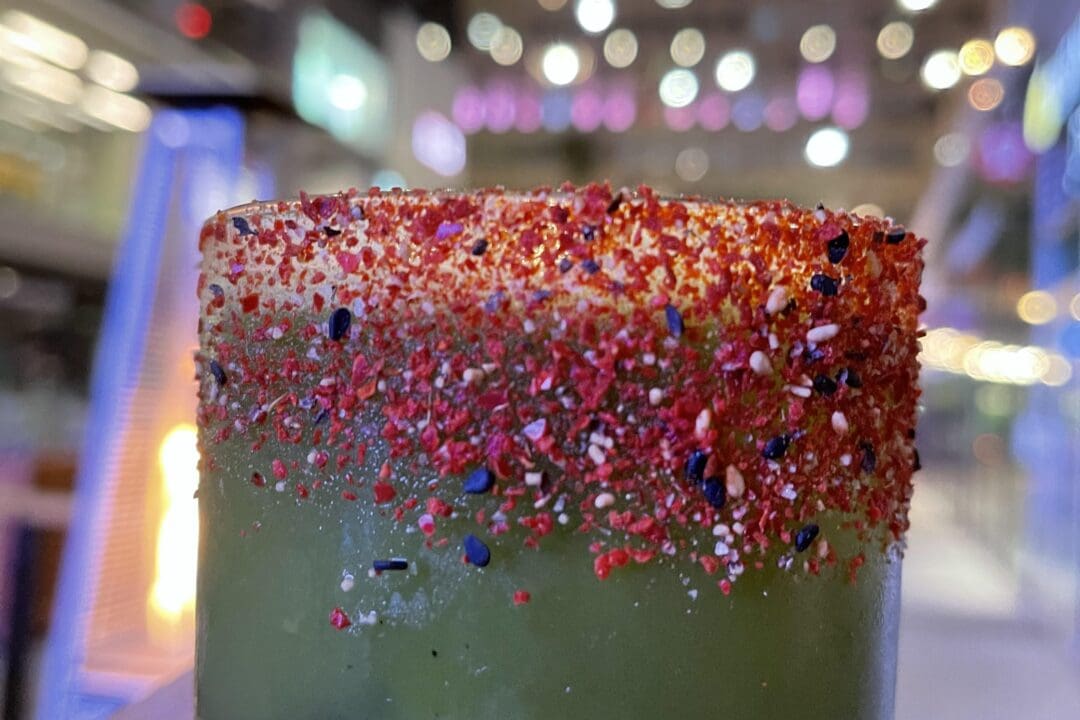 Now it's getting real. We don't know which Tequila God beverage director James Fastiggi has been praying to, but there's definitely a light shining down on Hatch Yakitori Bar in the Finance District. By far, one of the Greatest Cocktails known to man, angels and demons is the MATCHA MADE IN HEAVEN, a mix of ilegal mezcal, coconut sake, lemon, agave, vanilla bean, and matcha powder. Amen.

Out on the prowl at The Wolves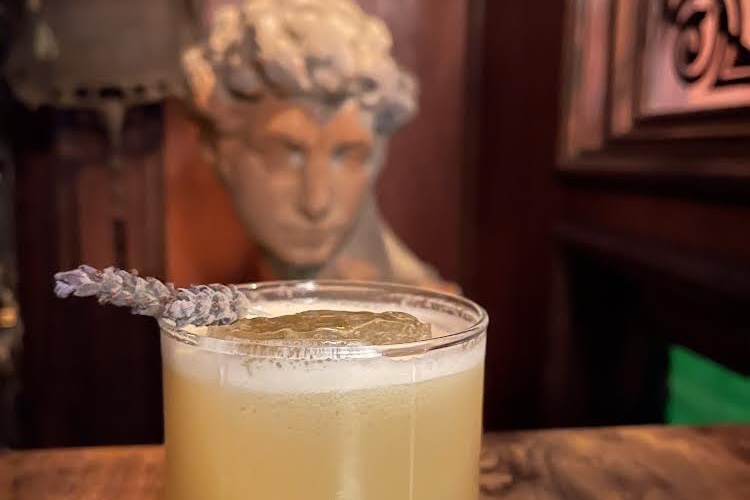 Every night is a full moon at the Wolves Bar in the Historic Core. Howls about meeting Beverage Director/celebrity mixologist Nathan McCullough and asking him why the Wolve's Bar fills so quickly every twilight. Fans praise McCullough for his creative edge, inventiveness and keep up his good reputation. With the precision of an eagle and the heart of a chef, McCullough captures the essence of nourishing cocktails from farm to plate. One of the Greatest Cocktails in the DT; McCullough's Let Them Talk is made with Singani 63 Brandy, celery, cream Sherry, lemon and garnished with lavender and wild organic mushroom.
For Good Ole' Times Sake's at Millennium Biltmore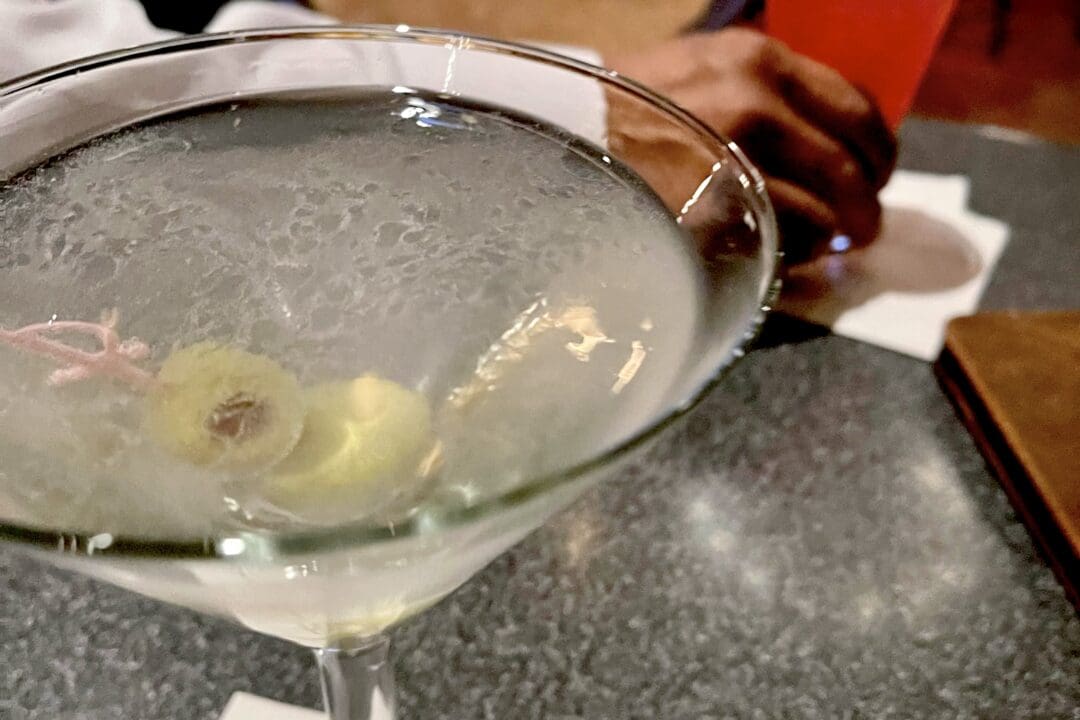 Our last stop defined the Greatest Cocktail moment in Downtown history, as we visited the Biltmore hotel in search of the oldest bartender in the City. We sought out a man named Guzilian only to find he had retired this past month. Little did we know that bar mate Julio Vasquez had worked the Biltmore four years longer than did Guzilian. Over the past 40 years, the two polished the same martini glasses and dipped olives together within the most magnificent hotel downtown has ever seen. And tonight would be no different. While we were there sipping our classic Martini in memory of Greg, in such a classy setting, Guzilian and his family came in for one last goodbye, leaving us ever to ponder… Is this DT Weekly thing a test of faith or fate?