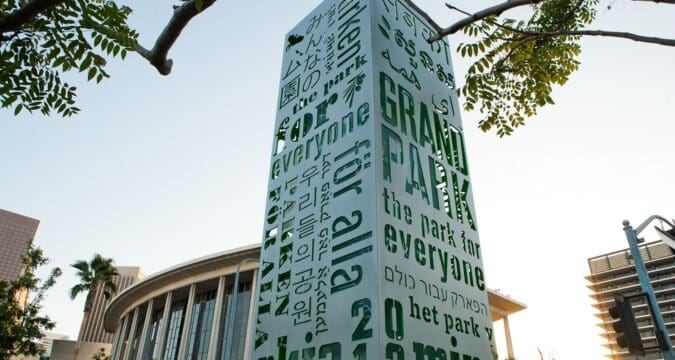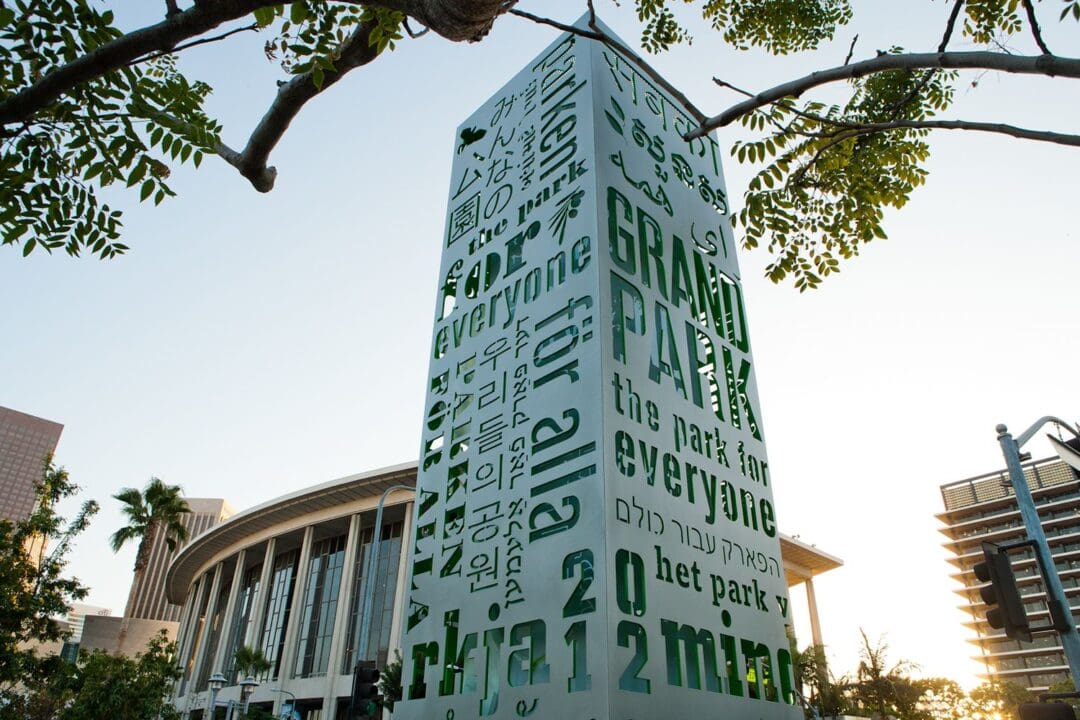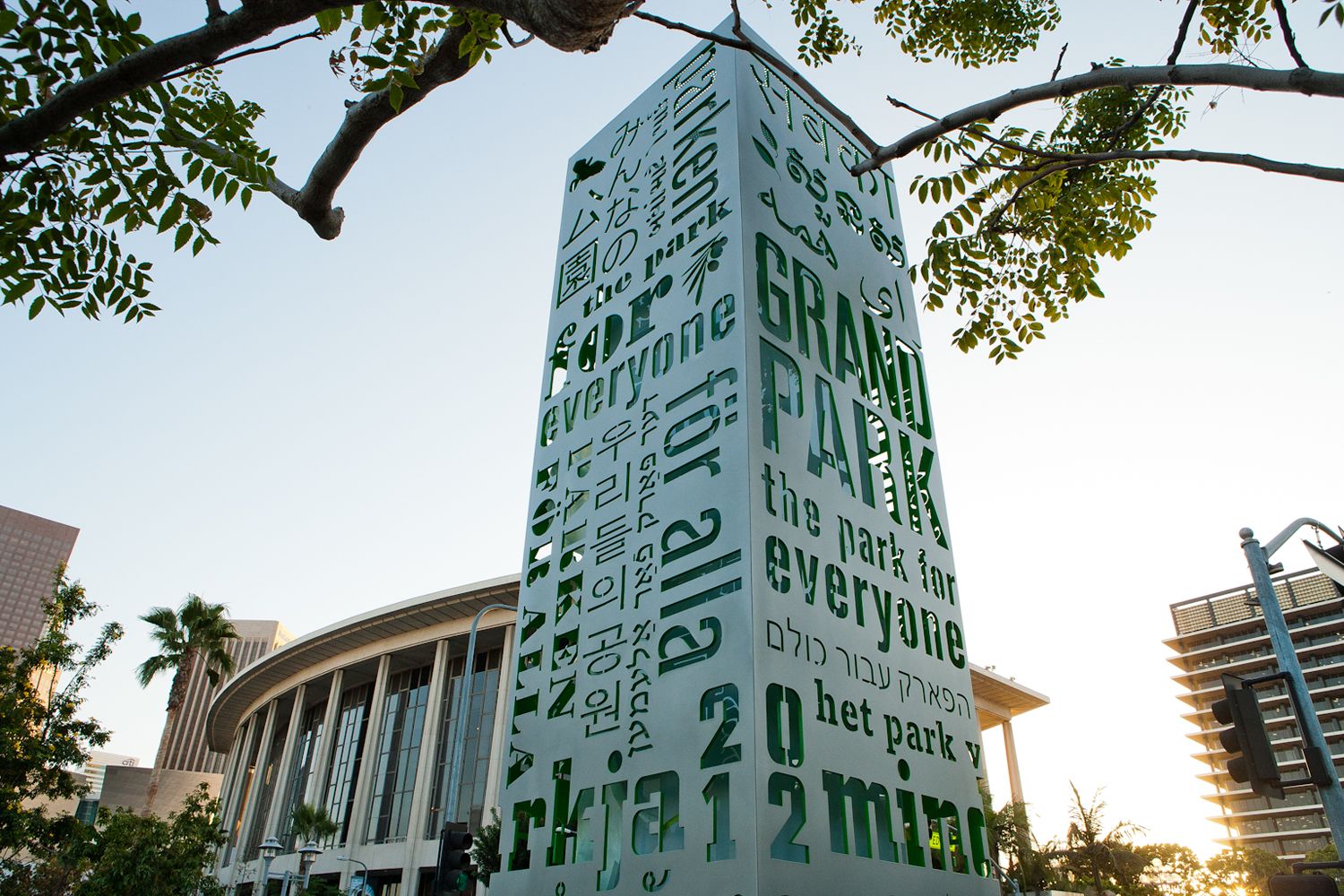 The Music Center has just partnered with Grand Park/County of Los Angeles until 2051, announcing a new 30-year Operating Agreement with the County of Los Angeles for the operation, maintenance and programming of Grand Park.
Approved by the Los Angeles County Board of Supervisors after a public process, the Operating Agreement includes an initial term of 10 years with up to two 10-year renewal options.
Grand Park, as Downtown L.A.'s central gathering place where people can enjoy the tranquil 12-acre park opened in 2012.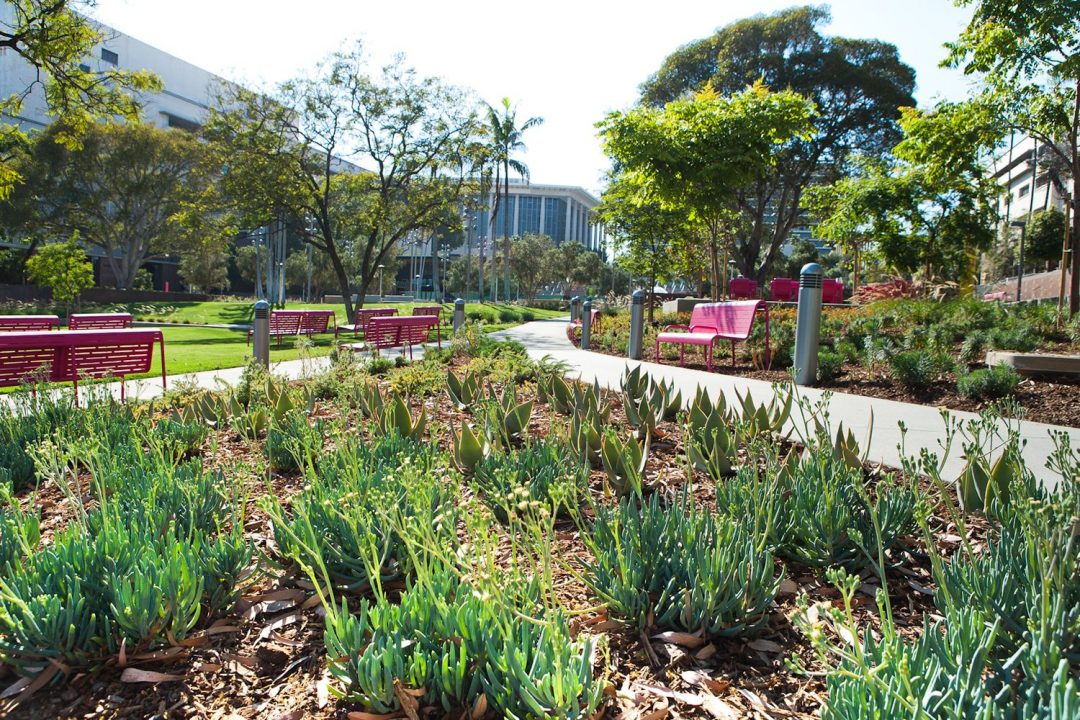 Meant to highlight local talent, artists and community partners, since its founding, Grand Park has enjoyed more than 1 million visitors to the park annually.
Over the years, The Music Center's Grand Park team has created legacy events that bring people from all over Los Angeles County together to celebrate yearly milestones including Grand Park + The Music Center's 4th of July Block Party and The West Coast's flagship New Year's celebration N.Y.E.L.A., each attracting crowds in excess of 50,000 people.
The park also connects Angelenos as a multicultural community with such programs as Grand Park's Downtown Día de Los Muertos and Grand Park's Our L.A. Voices: A Pop-up Art + Culture Fest, among many others.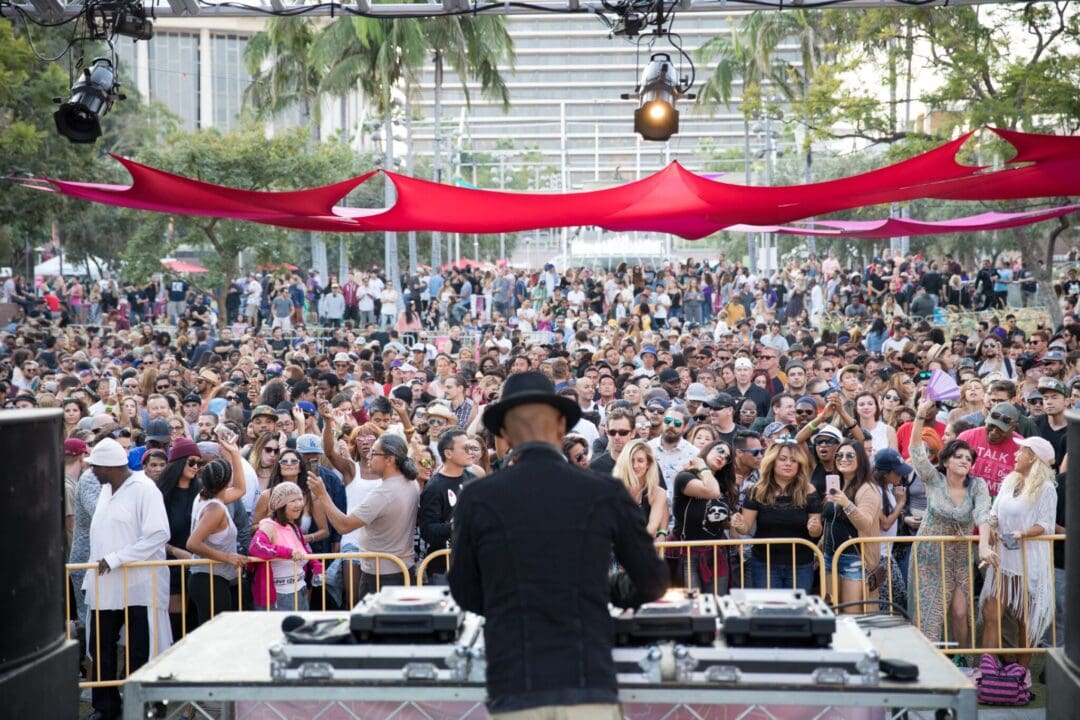 Grand Park's programs, produced by TMC Arts, (The Music Center's programming engine), will resume live programs starting this month, in accordance with the reopening of Los Angeles and cessation of most public health-related restrictions.
"We are honored that the County of Los Angeles and the Board of Supervisors have continued to put their trust in The Music Center by allowing us to build on our success at Grand Park," said Rachel S. Moore, president and CEO, The Music Center.
"Our eye is always on leveraging the synergies between the park and The Music Center, as two major county assets, and we look forward to strengthening our work to make these important civic entities places for all to enjoy. Grand Park is a great example of how arts and culture can play a vital role in connecting people through accessible programs and experiences that honor, reflect and celebrate Los Angeles. Each year, we look for ways to expand and enhance the breadth of our programs, and we're committed to offering Angelenos the best and safest entertainment and wellbeing opportunities year-round."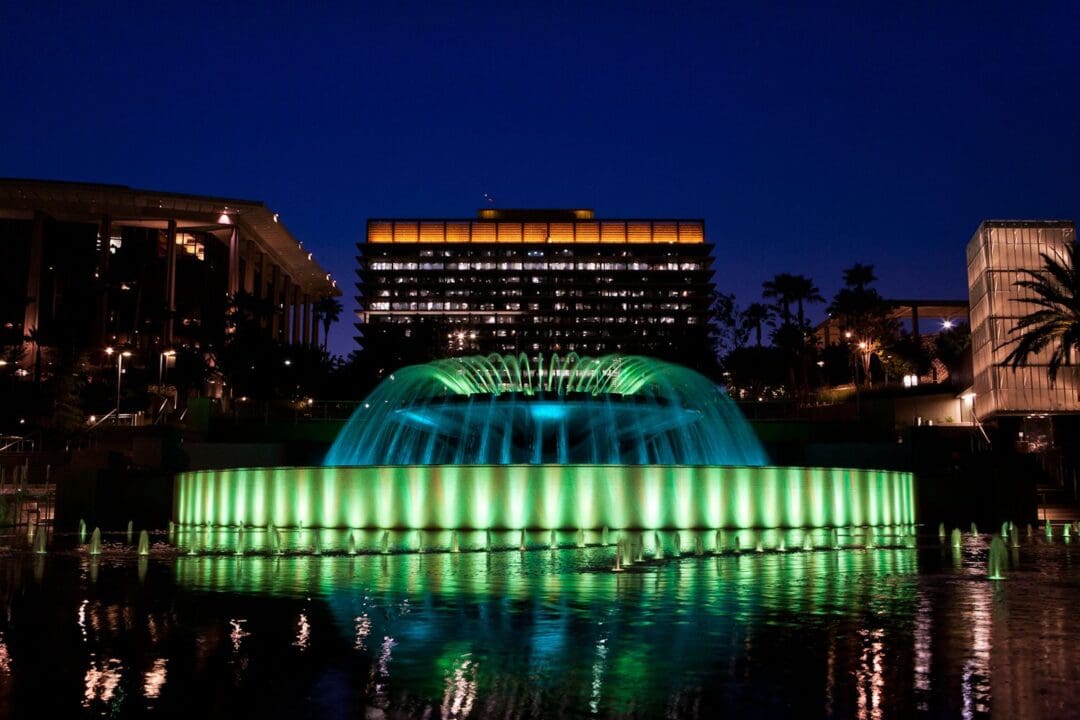 "Grand Park serves as a unique public space, offering opportunities to come together in joy and reflection as one Los Angeles through engagement-centered arts, culture celebrations and community health experiences in person and online, appealing to all ages and interests," offered Julia Diamond, director for Grand Park. "With our new long-term lease and the reopening of the state, we all have much to be grateful for. This summer, we're celebrating our sense of freedom—to be outdoors, to reconnect with friends and neighbors, to speak your truth, to dance to your heart's content, to get in 10,000 steps daily and to experience what it means to be an Angeleno. Grand Park is not only just a place, but a place for all of us. It is L.A.'s central gathering place, and we can't wait to welcome Angelenos back."
celebrate a summer of freedom
To celebrate a summer of freedom, Grand Park will reinvigorate its multi-use lawns, stages and spaces with the return of popular programming that includes free outdoor activities, interactive events and opportunities for cultural connections, including Grand Park's Sunday Sessions and Grand Park's Easy Mornings.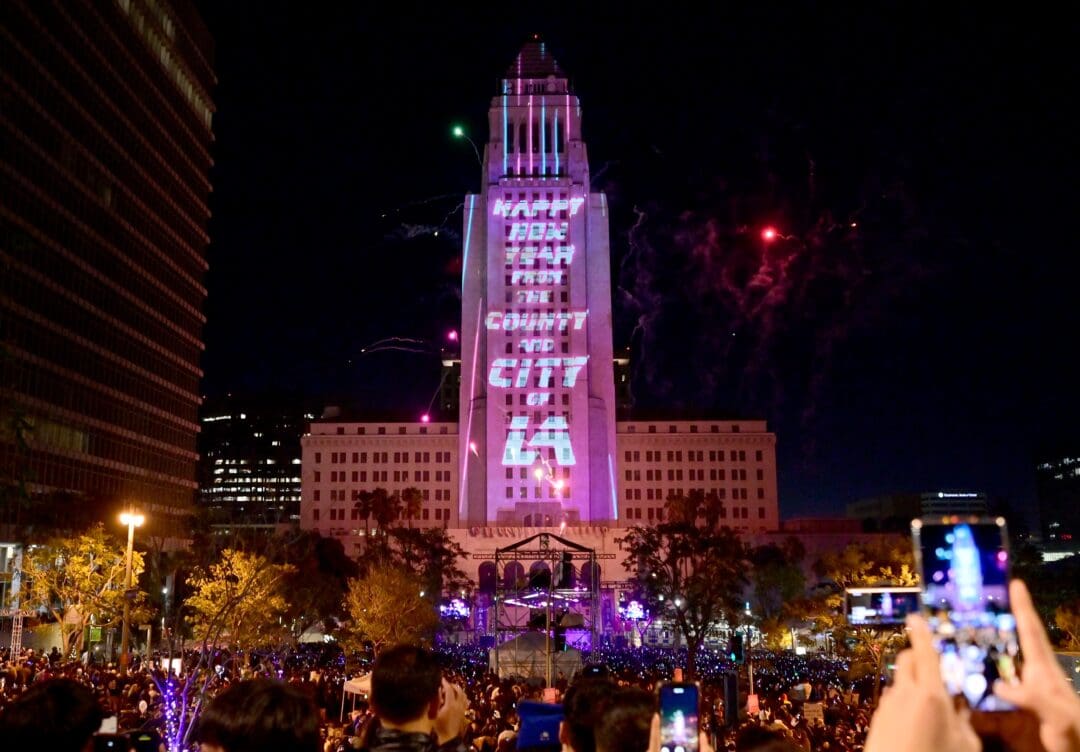 The park's highly popular splash pad reopened on June 19, 2021. Additionally, beginning July 8, 2021, Grand Park will officially reopen other favorite hang-outs including the dog park and the children's playground, empowering Angelenos of all ages and zip codes to enjoy the "park for everyone."