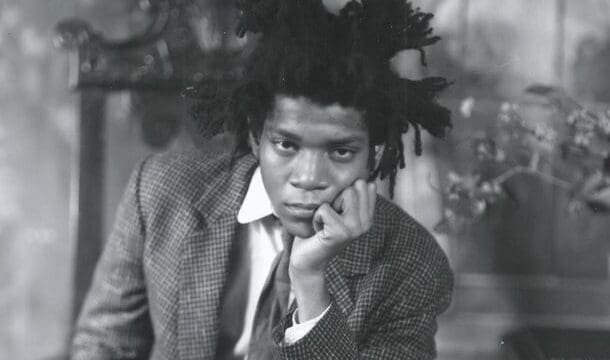 Lisane Basquiat and Jeanine Heriveuax, the sisters of Neo-expressionist painter Jean-Michel Basquiat, invite you to experience Jean-Michel Basquiat: King Pleasure, an art "exhibition of over 200 of Basquiat's never-before-seen and rarely-shown works."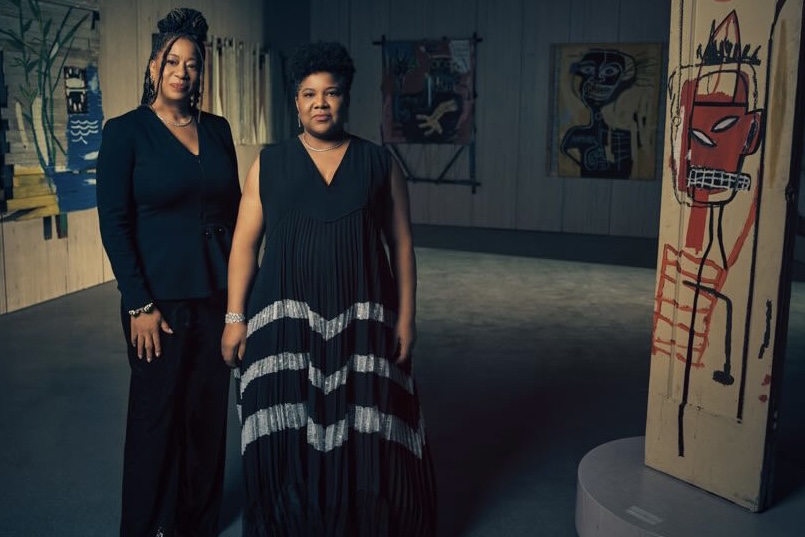 The immersive experience provides an in-depth insight into the multi-dimensional artist's personal life and art-making process through his paintings, drawings, multimedia presentations, ephemera, and artifacts. This exhibition is more than Basquiat's art. It's a behind-the-scenes look into his personal life and how he was influenced by his family life, books, fashion, music, and popular culture. It provides an understanding of the motivation behind his pieces and creates an emotional connection between you and the well-known artist.
Welcome to Jean-Michel Basquiat: King Pleasure. Located at the Grand LA, the gallery space itself is a reflection of the unpretentious artist. There are no white stuffy walls, instead, the art is displayed on wooden planes presenting a warm and welcoming atmosphere. Every last detail is designed with intimacy, including the handwritten text panels written by his sisters. This is your personal Basquiat journey with no one telling you what to look at, and how to feel. His sisters want you to draw your own feelings from the experience to get a better understanding of the man and the artist. For them, King Pleasure is a cathartic experience and a way for them to heal while honoring their brother's legacy. They encourage you to go at your own pace and get lost in the show.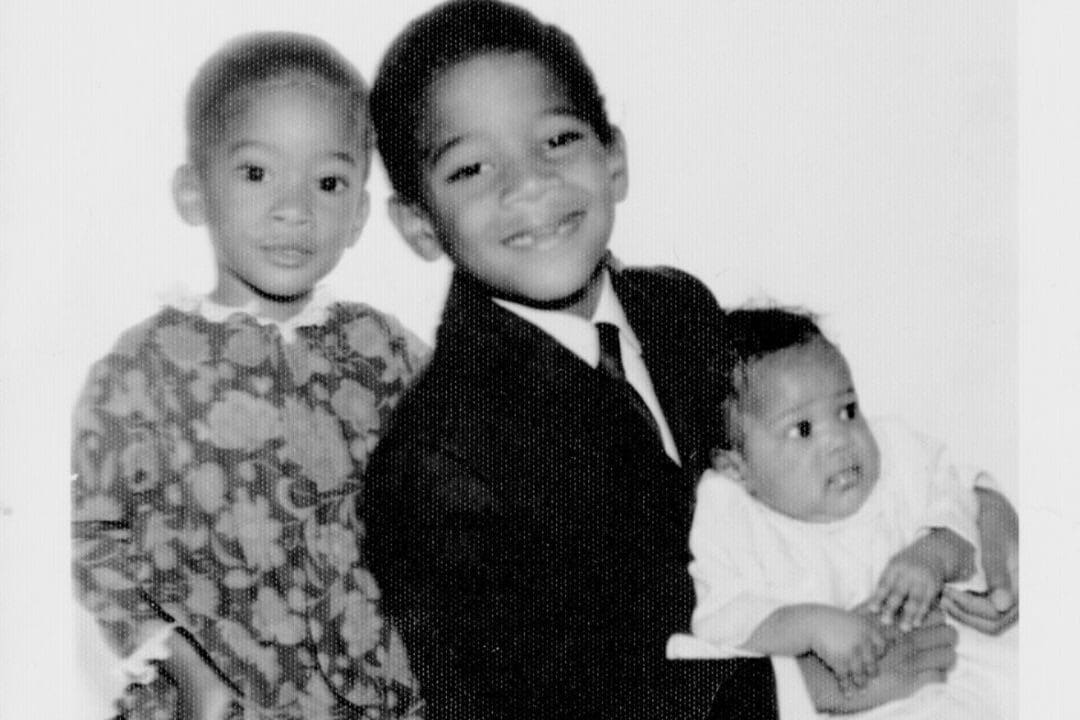 The son of a Puerto Rican mother and Haitian father, his parents divorced early in his life. He and his two sisters lived primarily with his father who played a key role in Basquiat's desire to portray the black experience throughout his work. In fact, the exhibition is named after King Pleasure, a singer whose song "Moody's Mood For Love" played at the end of one of his father's favorite radio programs. Disturbed by the lack of representation of blacks in art, he set out to change the narrative. "The black person is the protagonist in most of my paintings. I realized that I didn't see many paintings with black people in them," said Basquiat. The crown motif often shown throughout his works is his ode to the way he sees black people, as kings and queens.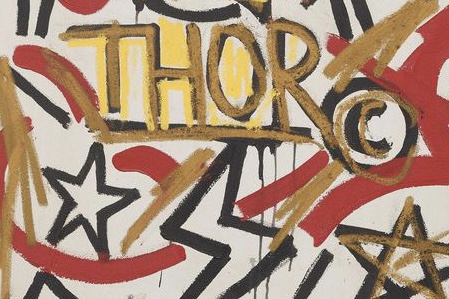 King Pleasure takes you on a journey through Basquiat's life, from his middle class upbringing, to his work studio, to the activities and passions that brought him joy. Along the journey, you will see several recreations, including his childhood brownstone in Brooklyn that he shared with his father and two sisters. You will see a replica of his studio to get a feel of the environment in which he worked and the culture he used to inspire him. Step into a recreation of the famous Michael Todd Room from the Palladium nightclub in New York. Not only did Basquiat create murals for the famous club, but as a lover of music and in particular DJing, he enjoyed being around the club scene. He was often seen hanging out or spinning tracks.
A native New Yorker, Basquiat spent the majority of his life there. The exhibition displays a New York map of his favorite stomping grounds, along with one of the bicycles that he used as transportation to and from these places. In juxtaposition, King Pleasure also shows a map of Basquiat's favorite LA hangouts during his stay here from 1982 – 1984. Follow along the map and plot his journey from his studio in Venice, to the popular nite club Power Tools where he frequented as a patron and guest DJ, to Mr. Chow, Spago, L'Hermitage, and Chateau Marmont. Basquiat loved LA and when he wasn't living here, would pay the city a visit on his way back from his frequent vacations to Hawaii.
More than an art show, King Pleasure is an intimate look into the many layers of Jean-Michel Basquiat through a familial lens. The thought-provoking exhibition highlights his art-making process, family upbringing, personal life, and so much more. $32+; Mondays, 12:20 – 6:00 pm, Wednesdays – Fridays, 11:00 am – 6: 00 pm, and Saturdays – Sundays, 10:00 am – 6:00 pm; The Grand LA – 100 S. Grand Ave, Los Angeles, CA 90012