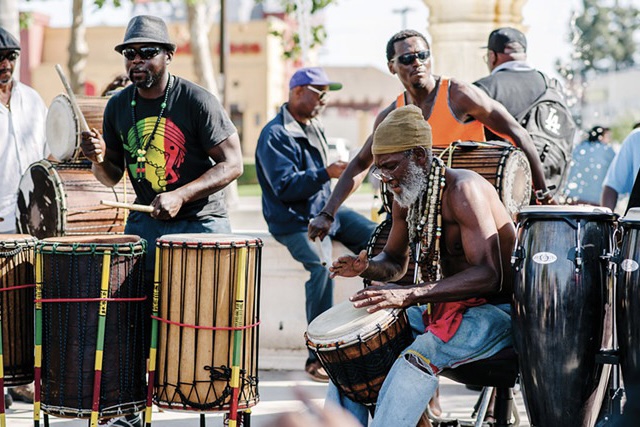 When the Leimert Park Farmers Market earned their permit to open in April 2021, street vendors throughout the community thought they had a fair hand.

However, after holding their first market on April 18, community organizers received word that city officials sought to revoke their permit, which was supposed to last from April 2021 to April 2022.
The city justified the revocation by stating that the farmer's market failed to adhere to LA fire and police rules. Yet, when organizers reached out to the respective departments, they found the market complied. Despite not providing any ordinances, laws, or statutes to justify their claim, the city revealed at the end of April, beginning of May, that the permit would expire on June 30, 2021.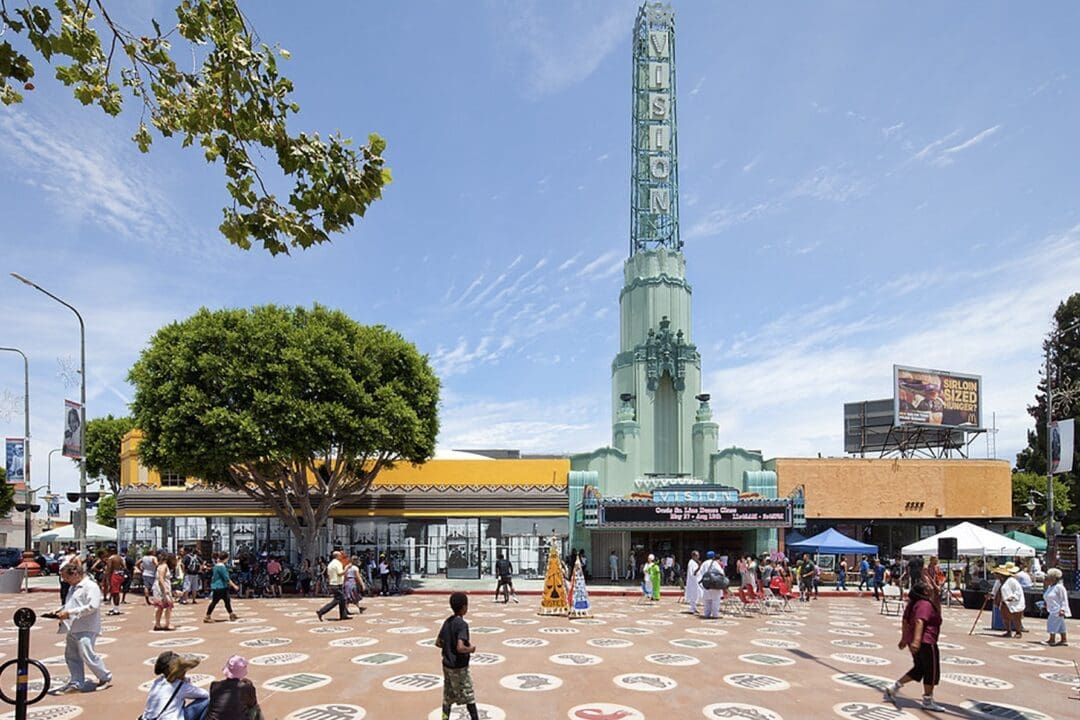 According to Billion Godsun, a key leader within the non-profit Africa Town Coalition, the situation became more "heated" once community organizers began meeting weekly with different agencies, neighborhood councils, and stakeholder groups. Eventually, community organizers reached out to their councilman, Mark-Ridley Thomas, for support but were still unsure of his stance on the issue as the matter became even more "complicated" once city departments pointed fingers at the council office and vice versa for the market permit miscommunication.
Jenn Laurent, executive director of LA Legal Assistant, says that it wasn't until the permit issue received coverage via social media from surrounding neighborhoods, celebrities, black business owners, BLM – Los Angeles, and local news sources that councilman Thomas became active.
On June 21, Laurent logged into the city portal and discovered that the permit is good until June 2022. Two days prior, Councilman Thomas led a reopening of Leimert Park to the public. Godsun believes the decision was politically motivated.
"It's about politics. It's about money," said Godsun, "We knew [Mark-Ridley Thomas] had the power to reach out to whichever departments that were having complications and make it work."
Still, even after the overruling of the revocation, the Leimert Park farmer's market organizers feel as if they're targets. The organizers continue to face excessive fees for weekly service costs such as private EMT support ($600), private security services ($1300), and mandatory water-filled barriers ($1000). Additionally, they've also not received grant funds that other farmer's markets receive, which can be upwards of $25,000.
As a result, organizers have partnered with the Inclusion Action for the City & Community Power Collective for additional help. Both groups have been instrumental in assisting low-income street vendors after they were approved for $1,000,000 to assist vendors in their communities. The funds will provide low-income street vendors with technical assistance, emergency funding, and equipment purchases.
Ms. Laurent tells DTLA Weekly that their money woes must be fixed as the Leimert Park farmer's market benefits the local economy.
"It's about bringing food resources to the community because we are a food and it's also about providing space for black-owned businesses, which street vendors are – micro-entrepreneurs, it's about providing space for micro-entrepreneurs to be able to continue their businesses, make money, and be able to support their family," said Laurent
Leimert Park lost two significant supermarkets during the pandemic due to the COVID-19 hero pay requirement. As a result, the area has only one major supermarket, which will close for remodeling sometime soon.
Community organizers say that plans to gentrify the area are the motivations behind the problems they're facing, as developers wish to "push out" black business owners and vendors to move forward with their plan.
"Leimert Park in itself is under attack from gentrification. The farmer's market that we hold and the black vendors that come out on Sundays, we're standing in the way of some of the gentrification plans," said Godsun
Described as the "Black Mecca," Leimert Park is one of the last black strongholds in Los Angeles. However, new developments such as a new Metro station, renovation of the historic Vision Theatre, and outbidding black groups of the ownership of the Crenshaw Mall are likely to make the area attractive to other demographics. Once established, housing prices in the region may no longer be affordable for low-income residents of color.
"The so-called official belief is that the type of people we have out there are not the people these new people they're bringing in would feel comfortable around," said Godsun