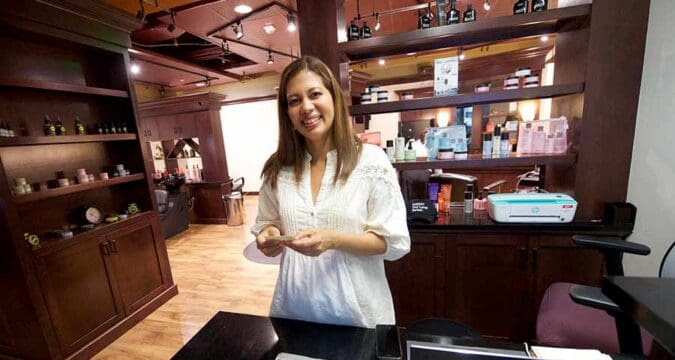 With the business sector able to head back to the office, top executives will soon be reconnecting with coworkers they have not seen in person for quite some time. Thanks to Trims and Trends, they will be bringing their new hairstyles back to the workforce with them.
Attn: If your hair is still recovering from being cut at home, then it's time for you to book some professional help at Trims & Trends!
It was four years ago that Vivian Crooks, an independent hairstylist with 20 years of experience, came up with the idea of opening a hair salon where patrons would feel comfortable, confident, and relaxed.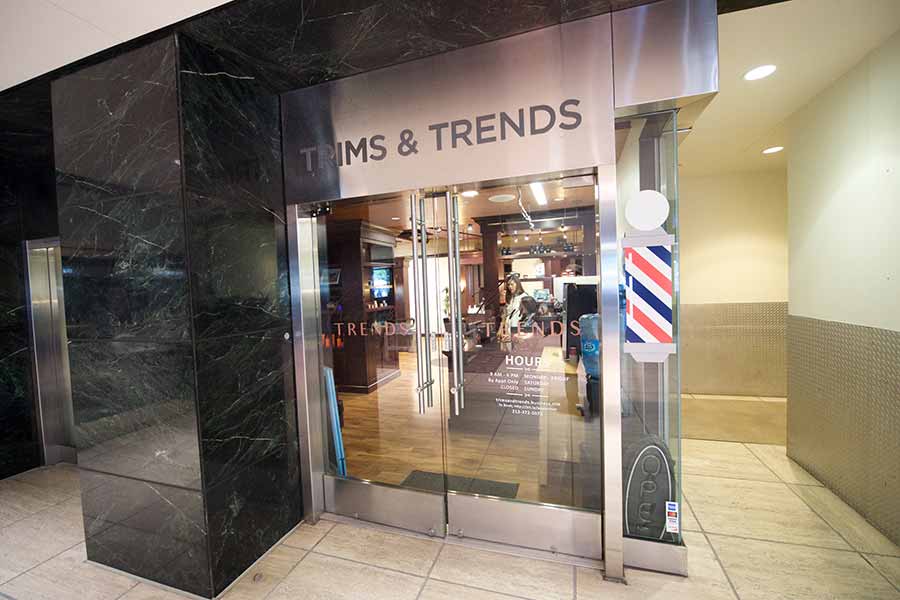 When Vivian had a chance to take over a barbershop where she had been renting space, she saw an opportunity to fulfill her dream. She utilized her entrepreneurial spirit and opened Trims & Trends.
Surprisingly, Trims and Trends isn't a peering ground-level storefront, a commonality with traditional salons; instead, Trims and Trends is located within a striking, 48-story, stainless steel and glass office tower situated at the heart of the Finance District in Downtown Los Angeles.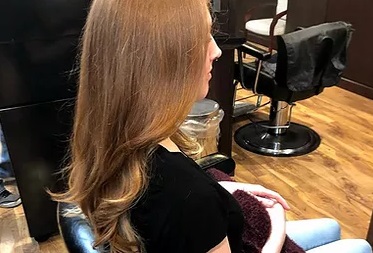 A Year of Surprises
Even during 2020, Vivian was still able to push through and do what she loved.
"My customers and the management company of my building made sure I didn't go out of business. I can't be thankful enough to all these nice and successful people. I have a wide variety of clients, from lawyers and architects to everyday office workers…."
Take a look inside.
Still with all the building's corporate fixings; validated parking, security teams, air conditioning, and business professionals from every enterprise, Trims and Trends manages to provide a Victorian Age air of nostalgia with its black and chrome vintage chairs, plush sofas, and sconce lighting to adorn mahogany wood paneling from beginning to end.
Vivian's highly accomplished skillset includes all the new trends/techniques for hair color. Her shop is open to everyone, and her mantra is "hair speaks louder than words."
Vivian's thriving Trims and Trends is happy to serve new and existing customers. She offers the following services: Haircut & Blowdry, Color Roots, Highlights & Color Complete, Ombre & Balayage, Makeup Session & Hair Updo, Buzzcuts & Fades, Classic Gentleman Haircuts, and Beard Trims. Vivan's website includes the shop's social media handles and a complete list of services and products.
www.trimsandtrends.com