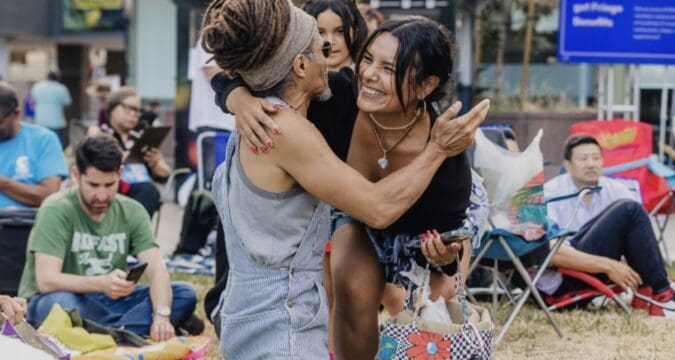 Downtown LA is Back and stepping to the beat, just in time for a summer of sensational performances, vibrant music, and captivating poetry, as Grand Performances announces its sizzling line-up for the 2023 Summer Season.
Coming June 3 to August 26 at the California Plaza on Bunker Hill, this year's Summer Season is a melting pot of musical genres and cultural influences, featuring artists from Europe, North America, Latin America, Africa, the Middle East, and Asia. From the infectious beats of cumbia to the timeless melodies of oldies, from the groovy funk to the soul-stirring jazz, there's something for everyone at Grand Performances.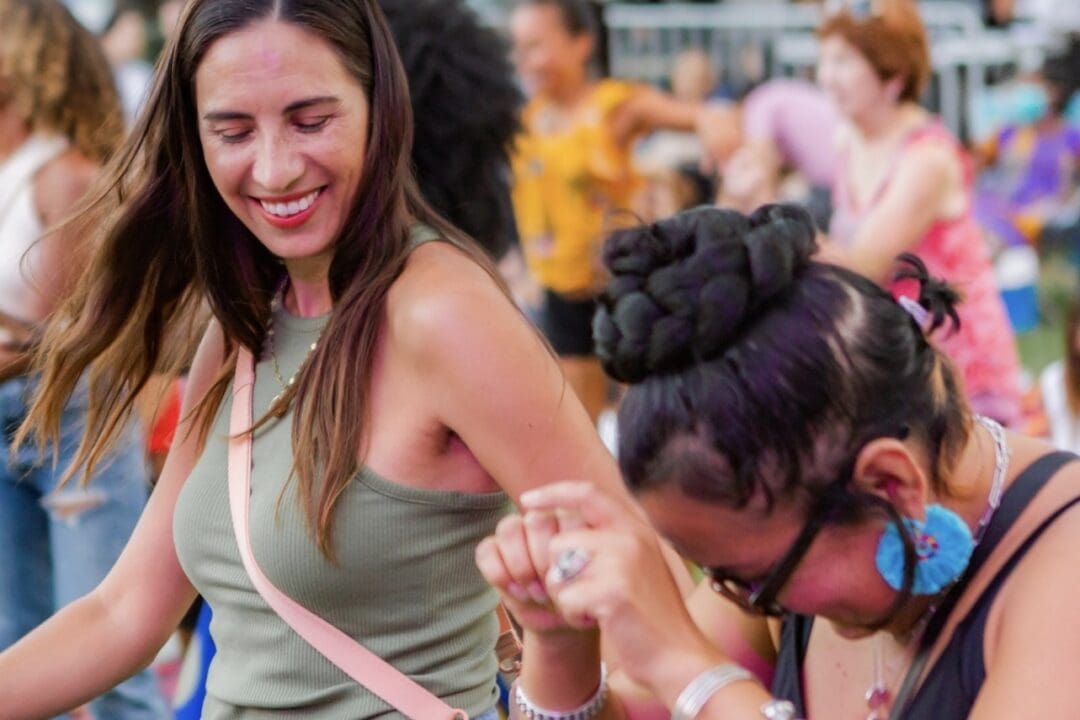 Plus… Grand Performances is expanding its repertoire this season by introducing poetry nights. On the fourth Friday of each month, influential voices from across Los Angeles will grace the GP Amphitheater at California Plaza, weaving their poetic magic and captivating audiences with their words.
Rafael González, President and CEO of Grand Performances, couldn't contain his excitement about the upcoming season. "This season we return to our legacy, introducing international artists to our diverse city and bringing free access to global performing arts on the Grand Performances stage," he exclaimed. "Angelenos are in for a special summer. Our dynamic and creative team has curated what's sure to be a remarkable season."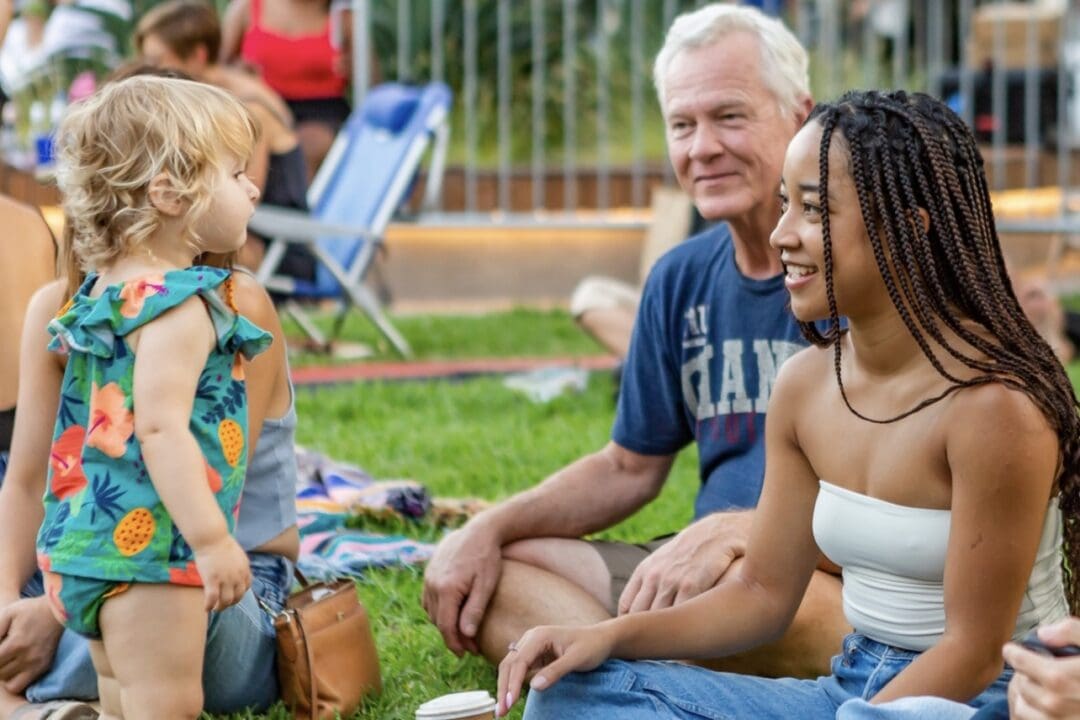 Grand Performances extends its heartfelt gratitude to the LA City Department of Cultural Affairs and LA County Department of Arts and Culture for their generous support, making these events possible.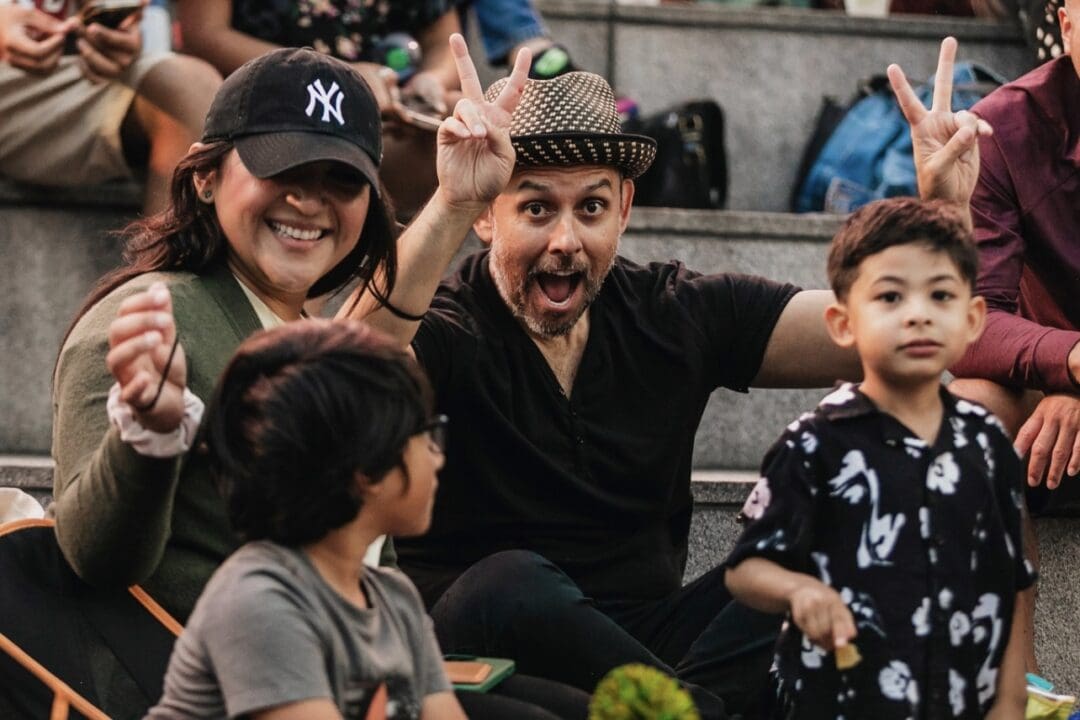 Downtown Weekly dives into the highlights of the 2023 Summer Season.

June 3: The season kicks off with the buzz-heavy cumbia punk marimba rockers Son Rompe Pera, along with performances by La Verdad and La Papaya Club.
June 10: COLA Artist Fellows will take the stage in partnership with the City of Los Angeles Department of Cultural Affairs.
June 17: Iranian musician and political activist Shahin Najafi will deliver a powerful performance, presented by the Farhang Foundation.
June 24: The groundbreaking West African kora master Sona Jobarteh will showcase her extraordinary talent, accompanied by Nubian Sound Group ft. Dexter Story and DJ Passionfruit.
July 8: Viver Brasil and DJ Muñeka will bring their infectious beats and energy to the stage.
July 15: Jazz is Dead presents Garrett Saracho, a rediscovered Chicano jazz pioneer.
July 22: KCRW Summer Nights will create a magical night of performances.
July 29: Martha Redbone will captivate the audience with her unique blend of folk, blues, and gospel.
August 5: A special tribute show to Art Laboe will feature an all-star live band led by Rocky Padilla, along with performances by Aaron Frazer, Norman Carter (The Delfonics), Diamond Ortiz, Irene Diaz, and DJ Spiñorita, presented by dublab and Hello Stranger.
August 12: DJ Battlecat & Friends will celebrate the 50th Anniversary of Hip-Hop, with Thes One from People Under the Stairs as a special guest.
August 19: Jazz in the House, presented by Mark de Clive-Lowe, will bring the spirit of jazz to the stage.
August 26: The season will close with the iconic cumbia sonidera legends Grupo Kual, presented by Discos Rolas.
Snapping fingers, here's info about Grand Performane's three poetry nights curated by influential award-winning LA-based poets and educators:
June 23: Poetry of Pride with West Hollywood Poet Laureate Brian Sonia-Wallace.
July 28: LA Stories with 3rd generation LA Native Mike the Poet.
August 25: Black Voices with award-winning author, poet, and educator Shonda Buchanan.
Grand Performances has a rich history of bringing remarkable artists to the stage. Since its founding in 1986, it has presented legendary performers such as Stevie Wonder, Ozomatli, Kamasi Washington, Seun Kuti, Madame Gandhi, Ana Tijoux, Soulection, Aloe Blacc, Angelique Kidjo, and many others.
All Grand Performances' events are free and open to all ages. They will take place at the California Plaza, located at 350 S Grand Ave. on Bunker Hill, from 6 pm to 10 pm, unless otherwise noted.