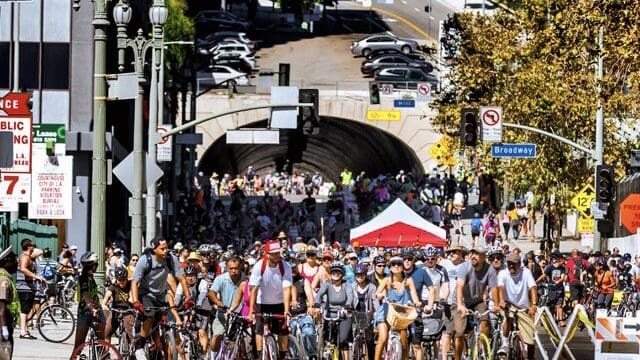 Returning to the streets of Los Angeles, CicLAvia-Wilmington where the joys of biking, skating, walking, and community activities take place is returning on Sunday, August 15.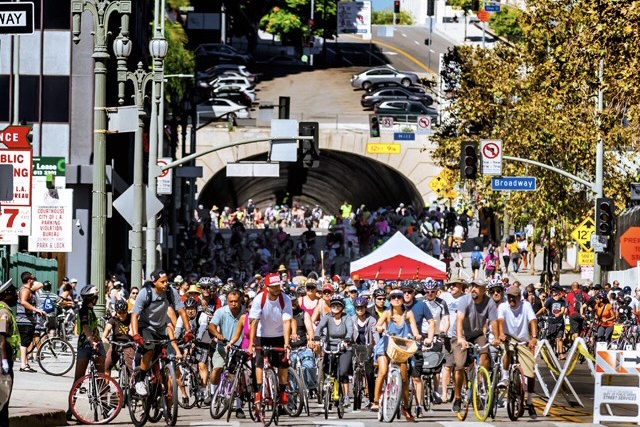 On October 10, CicLAvia will celebrate its 11th anniversary with a fan-favorite route through downtown for CicLAvia–Heart of LA. 

The third event on December 5 will be CicLAvia-South LA.
By turning public streets into public parks for a day, many Angelenos credit CicLAvia with illustrating how accessible neighborhoods can be to visitors and to their own residents, as more people can safely travel, commute, and reconnect via active transportation.
"We are thrilled to share this news with Los Angeles," said Romel Pascual, CicLAvia's executive director. "With the state now open, Angelenos are eager to return to some of the enjoyable and memorable activities and routineswe've been missing for the past year, while hopefully maintaining slower streets, outdoor dining and cleaner air. Our mission promotes positivity and safety, and we hope to help instill social confidence and restore comfort to the community."
DTLA Weekly applauds CicLAvia for championing for safe biking, as well as pedestrian and people-powered activities, encouraging people to safely get out in their neighborhoods for exercise, fresh air, and respite from being confined to home.
"The return of CicLAvia is a bright light as we slowly recover together as a city," said LADOT General Manager Seleta Reynolds. "Our streets and public spaces should be places of joy and connection for communities. There is no event like CicLAvia to make that real for Angelenos."
"CicLAvia is an important component of LA's recovery and the experiences we've collectively shared at CicLAvia reinforces how dynamic, connected and resilient we are as Angelenos," adds Pascual. "Please come out and celebrate with us whether it's your 35th CicLAvia, or your first."