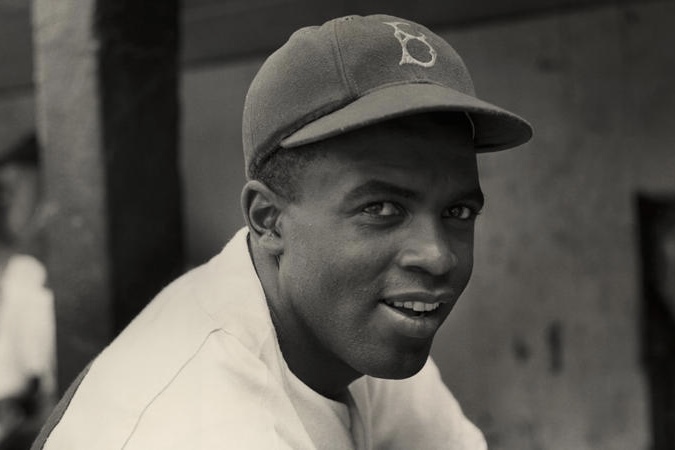 The Dodgers will kick off their 2022 Opening Season with a star-studded seven-game homestand as they celebrate the 60th anniversary of Dodger Stadium.
Los Angeles welcomes the Cincinnati Reds for a four-game series beginning with Opening Day on Thursday, April 14, presented by Bank of America, followed by the 75th anniversary celebration of Jackie Robinson Day on Friday night, followed by a three-game series against the Atlanta Braves.
The National Anthem will be sung by Grammy-nominated American singer-songwriter Lupita Infante as members from all six military branches will unfurl a large American Flag in center field during the Anthem. Additionally, there will be a flyover from two F-35 planes as the Joint Color Guard Armed Forces will present the nation's colors. The ceremonial first pitch will be thrown out by decorated Dodgers Hall of Fame broadcaster, Jaime Jarrín, who is celebrating his 64th and final year as the Spanish-language voice of the Dodgers. Players representing each decade of Dodger Stadium's existence will accompany the 2018 Dodgers' Ring of Honor inductee, Jarrín, on the mound.
The Los Angeles Dodgers Foundation's (LADF) Opening Day in-stadium fundraiser, the 50/50 raffle, text to give initiative, and online auction will have its net proceed go towards providing 400 dorm beds for at-risk students attending SEED LA, the first and only public college prep boarding school in South LA.
Jackie Robinson Day will follow on Friday, April 15, as Major League Baseball is set to celebrate the life and legacy of Jackie Robinson on the 75th anniversary of his breaking the color barrier.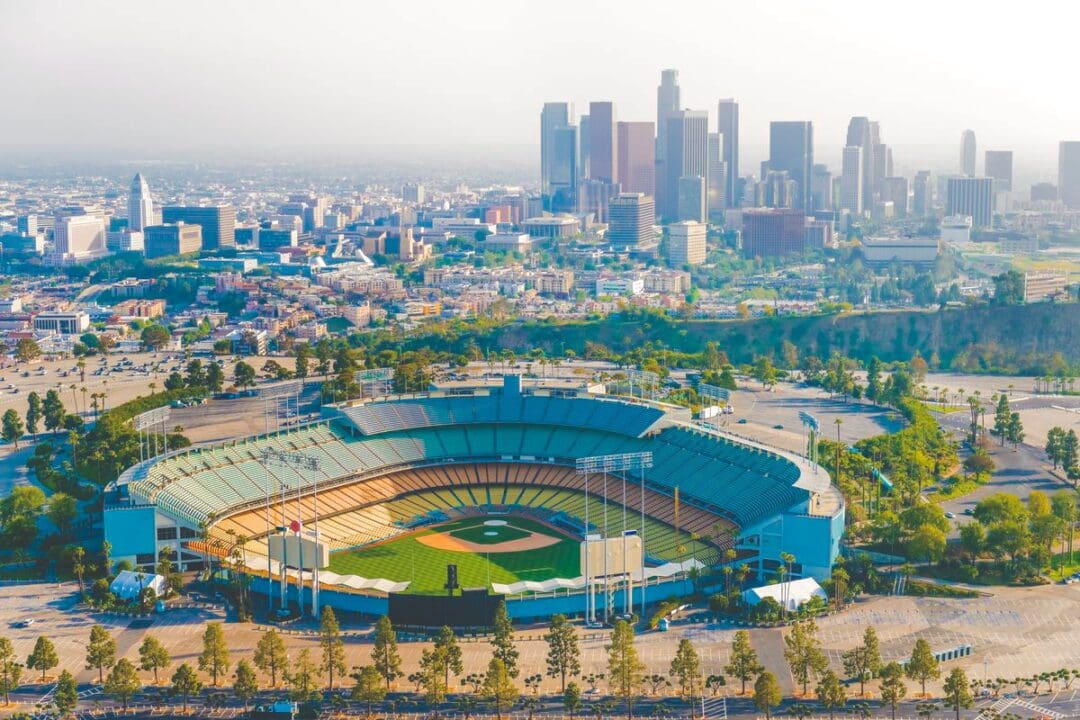 All Major League players, managers, coaches, umpires, and on-field personnel will wear Robinson's iconic 42 during the game and for the first time ever, all MLB uniforms will feature a Dodger Blue No. '42' regardless of their team colors. The first 40,000 ticketed fans in attendance will receive a unique No. 42 Jackie Robinson Brooklyn Dodgers road grey jersey, presented by UCLA Health, adorned with a special 75th-anniversary patch. Fans are welcome to stay in their seats after the game, as the season's first Friday Night Fireworks, presented by UCLA Health, is set to light up the sky.
A Maury Wills bobblehead, presented by Bank of America, will be given out to the first 40,000 ticketed fans in attendance on Saturday and the figurine is the first in the Legends of Dodger Baseball bobblehead series. Fans are invited to visit the first Viva Los Dodgers celebration, presented by Budweiser, of the season on Sunday.
The ever first Taco Tuesday at Dodger Stadium will follow suit on Tuesday night, as the first 40,000 ticketed fans will receive a Dodgers hooded sweatshirt, presented by Bank of America, upon entry and will enjoy music from Mariachi Garibaldi Con Julian Torres throughout the game. The seven-game homestand will conclude with a 12:10 p.m. matinee on Wednesday as 2,000 local students will visit the 76 Gas Station parking lot to enjoy a spread of Science, Technology, Engineering, and Math (STEM) focused activities ahead of the matchup against the Braves. @dodgers
Tickets are available at Dodgers.com/tickets