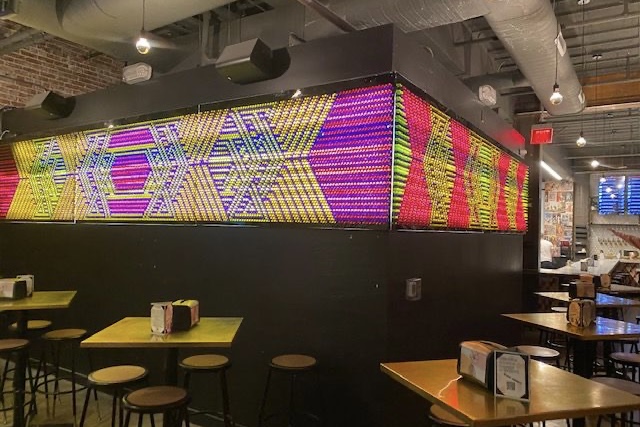 While all of Downtown was pondering over who would be the next Mayor, Native Son Bar of the OC and Inland Empires elected to take over the former Modern Times space on 8th & Olive.
The perfect candidate for delicious bites and assortment of beers, wine-based cocktails and spritzes, Native Son also brews it's own brand of Craft Beer on location.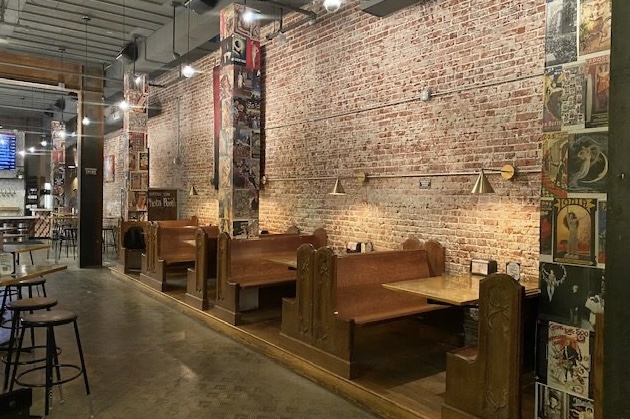 Jon Sanchez, President of Native Son, had searched his entire life for an industry that he could believe in. Fueled by his passion and love for craft beer, Sanchez opened his first craft beer bar back in Orange County in 2014.
Sanchez found an incredibly unique location in Downtown Santa Ana, a rooftop office space that he thought was perfect for converting into what is now considered Orange County's best beer bar.
Sanchez and his team ran with that one location until 2019 when they opened their second Native Son Inland Empire location in Rancho Cucamonga inside the Haven City Food Hall.
In early 2022 Sanchez heard Modern Times' was going through some modern problems so he reached out to acquire the brewpub and renamed it Native Son Bar DTLA.
As friends and customers of Modern Times Beer Co., Native Son watched them grow and expand unlike any other brewery of the late 2010s and cheered them on. Native Son loved their beer, their branding and their outstanding team of wizards, mages, and overlords.
"My experience in New York City in 2008-2010 gave me a deep love of downtown urban environments, and the people that lived walking distance to their favorite spots. This was the reason we started in Downtown Santa Ana. That neighborhood is the most urban downtown in all of Orange County. Our expansion to DTLA feels a lot like our start in Santa Ana. Our neighborhood here on Olive Street is right downtown, has high rise residential and office buildings, and above all is walkable to all sorts of fun bars and restaurants. We want to be a part of what's making downtown Los Angeles a great place to live and work."
When visiting Native Son, expect a progressively curated rotating list of Craft Beers that will not disappoint.
Over 35 Craft Beers on Tap!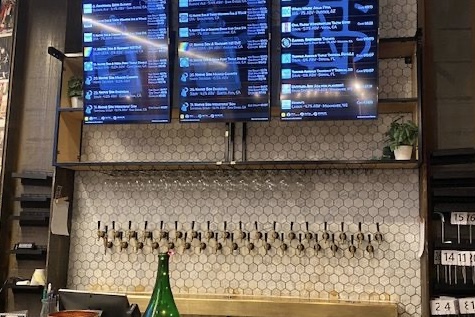 Native Son features over 35 Craft Beers on Draft including Mumford & Son Lager from Los Angeles, Pliny the Edler DIPA from Russian River Brewing Company in Windsor, California, and Pie of the Tiger Smoothie from Full Circle Brewing Company in Fresno, California, and over 25 Specialty Cans & Bottles such as Infinite End Cold IPA from There Does Not Exist in San Luis Obispo, California, Life Goals Hazy DIPA from Great Notion Brewing in Portland, Oregon, and the Super Duper NiceStrawberry Peach Sour from Tripping Animals Brewing Co. in Doral Florida to name just a few, but Native Son's most exciting news is that for the first-time they will start brewing their own craft beer at Native Son Bar DTLA!
Say hello to a familiar face.
Native Son Head Brewer JP Boudwin, originally from Upper Darby, Pennsylvania worked as head brewer for Modern Times and is still heavily involved helping Sanchez and staff make a smooth transition.
After taking a 2-month sabbatical from Modern Times this past August and September, Boudwin came back home to Los Angeles and the very next day accepted an offer to come on full time and work for Native Son.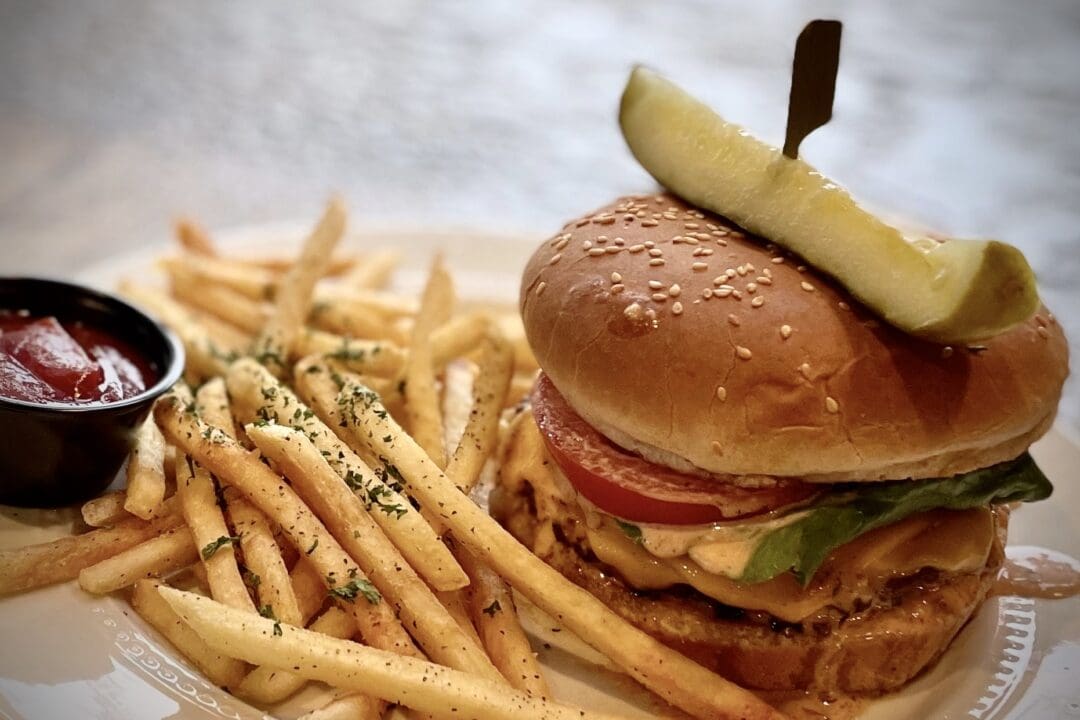 As Head Brewer at Native Son Bar DTLA, Boudwin is responsible for all of things brewing, cellaring, recipe development, and all day-to-day logistics that come with it. "Since Native Son has already been a force in their craft beer, cocktail, and food programs, I want to lead with that same mentality. Honoring the classic, the experimental, and all the in-betweens," says Boudwin."
Wine Based Cocktails? Well, Okay
Although, Native Son is also widely known for their craft spirits and cocktails, they are leading the way for California's newest craze; Wine Based Cocktails & Spritzes.
May we suggest the Part Time Lover prepared with Mommenpop Orange, Cocchi Americano, Aperitif, sparkling wine, lemon, and mint, or Brine & Dandy made of dry vermouth, Fino Sherry, orange bitters, and an olive? They've definitely got our vote.
Native Son Executive Chef Alec Guerrero, a Le Cordon Bleu alumni aims to please presenting an inclusive menu featuring Downtown Double Sliders made with Angus Beef Classic, iconic pig sauce, American cheese, and kosher dill pickles served on an artisan brioche bun. Grilled Elote, buttery grilled sweet corn, mayonnaise, cotija cheese are even more fun to bite into.
"I think what most excites me about Native Son opening in DTLA is just the opportunity to make a name for ourselves, not just as a casual dining location, but also our entering into the Los Angeles craft beer scene," says Brandon Goodwin, General Manager of Native Son Bar DTLA. "We have an intelligent, eclectic group of individuals who are hungry to make an impact on our community, and we hope to make that impact felt in our own beautiful, Native Son way."
Native Son Bar DTLA is open for every Monday through Thursday from 10:30 am to 12:00 Midnight, every Friday and Saturday from 10:30 am to 2:00 am, and every Sunday from 10:30 am to 10:00 pm.
Native Son Bar DTLA serves Brunch every Saturday and Sunday from 10:30 am to 3:00 pm, and they offer Happy Hour daily from 4:00 pm to 6:00 pm. www.NativeSonBar.com.