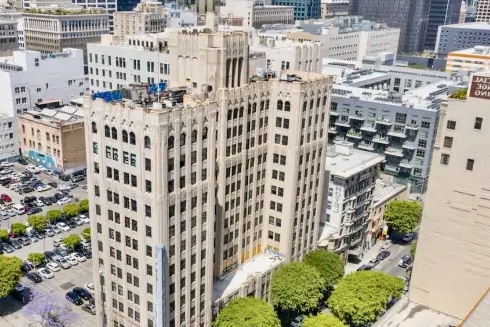 The Garfield Building, a historic 102,219-square-foot vacant office building located in downtown Los Angeles, has been sold for $19 million to a Bay Area family office.

The sale was arranged by CBRE, with Phillip Sample, Chris Caras, Michael Shustak, and Andrew Turf representing the seller, a private investor that owned the building for over 30 years. Wendell Jones of Realty One Group Infinity represented the buyer.
Family offices are private wealth and asset management groups that serve ultra-high net worth families. These offices provide financial and investment advice to wealthy families, who typically have assets worth more than $100 million. They are known for their long-term investment strategies, which focus on preserving wealth across generations.
The Garfield Building was originally an office building, but it has been vacant for several years. The investor who purchased the property plans to convert the 12-story historic building into a boutique hotel, taking advantage of its prime location in the heart of downtown Los Angeles in the Jewelry District. The building features 20-foot-high lobby ceilings and is listed on the National Register of Historic Places, making it a prime spot for redevelopment.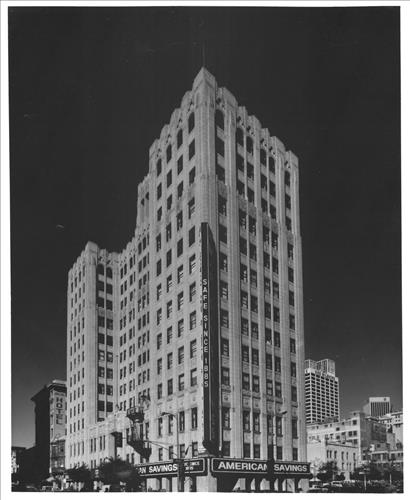 Designed by American architect Claud Beelman, (Eastern Columbia) the Garfield Building is a stunning example of Art Deco architecture, featuring detailed ornamentation around the street-level entryway and an art deco lobby. The lobby is graced with polished nickel fittings, elegant display cases, and Gothic-style chandeliers in tones of gold and silver. The walls and floors of the lobby are clad in alternating bands of black and purple marble, and the twenty-foot lobby ceiling has a low bas relief pattern in plaster.
The sale of the Garfield Building to a Bay Area family office underscores the appeal of unique and historic properties in downtown Los Angeles. With many new residents and businesses flocking to the area in recent years, properties like the Garfield Building offer significant potential for adaptive reuse and redevelopment. The Garfield Building's location in the Jewelry District, combined with its stunning Art Deco architecture, make it a valuable asset for any investor looking to capitalize on the revitalization still happening in downtown Los Angeles.