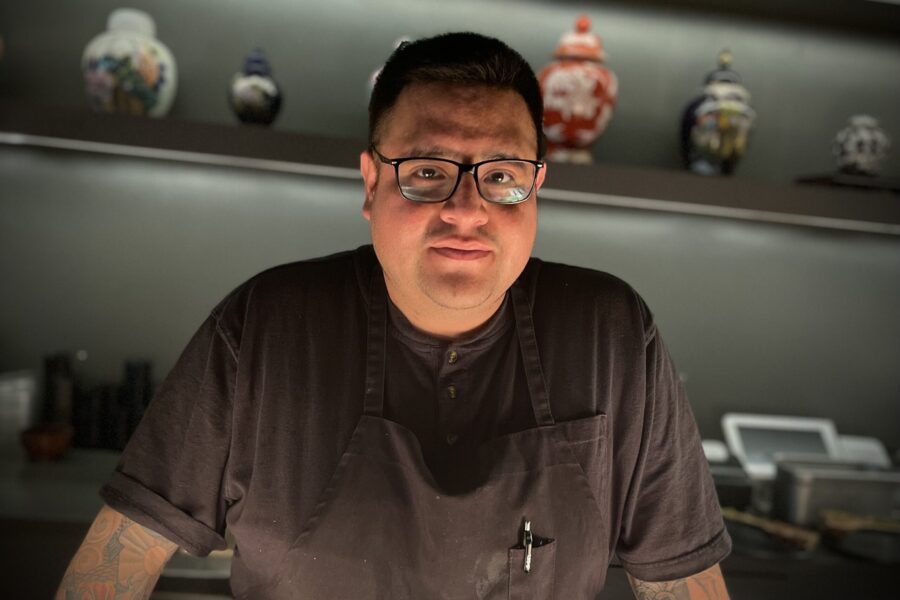 One of Downtown LA's most beloved community dining hubs is Hatch Yakitori on 7th and Flower.
So much more than fine casual dining, Hatch allows an unmatched level of comfortability, inviting all to partake in their tantalizing menu, crafted cocktails and friendly service. The food is good, the drinks are strong and the staff isn't overly pretentious.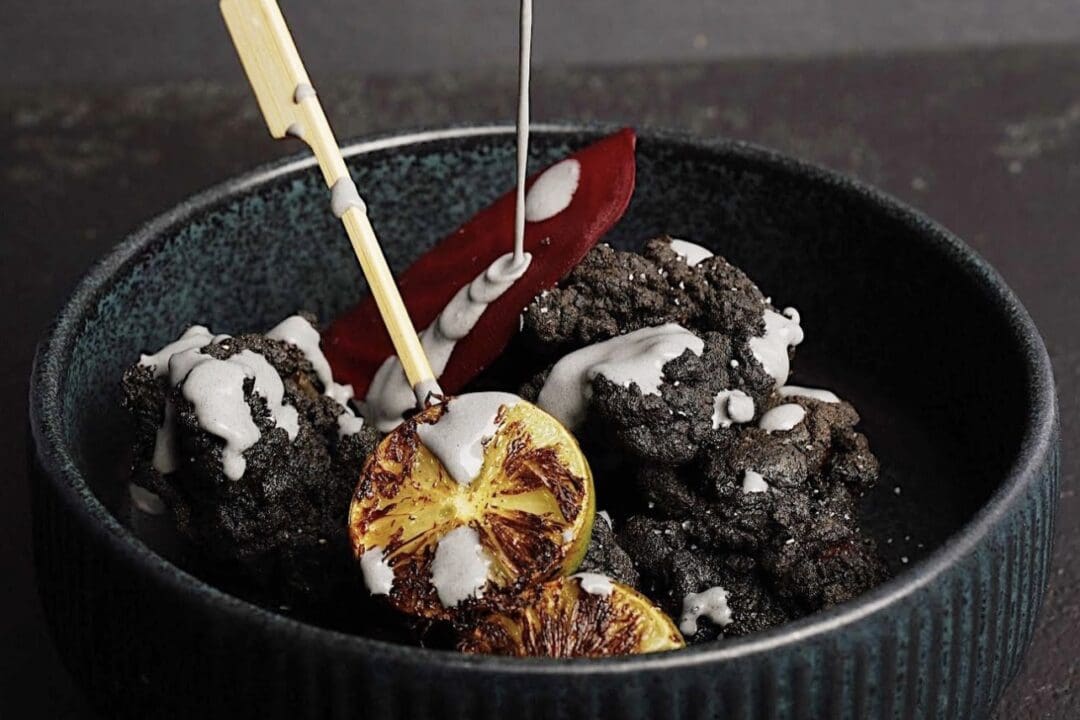 Chef de Cuisine Chef Erick Cielo, highly skilled in the way of the Yakitori, seams flavor with aesthetics so very well each dish comes with its own character like one of a distinguished runway model, sashaying down the runway showcasing its unique design and flavor. But, instead of twirling and rushing off back behind the curtain, Hatch dishes strut their confidence all the way to the table.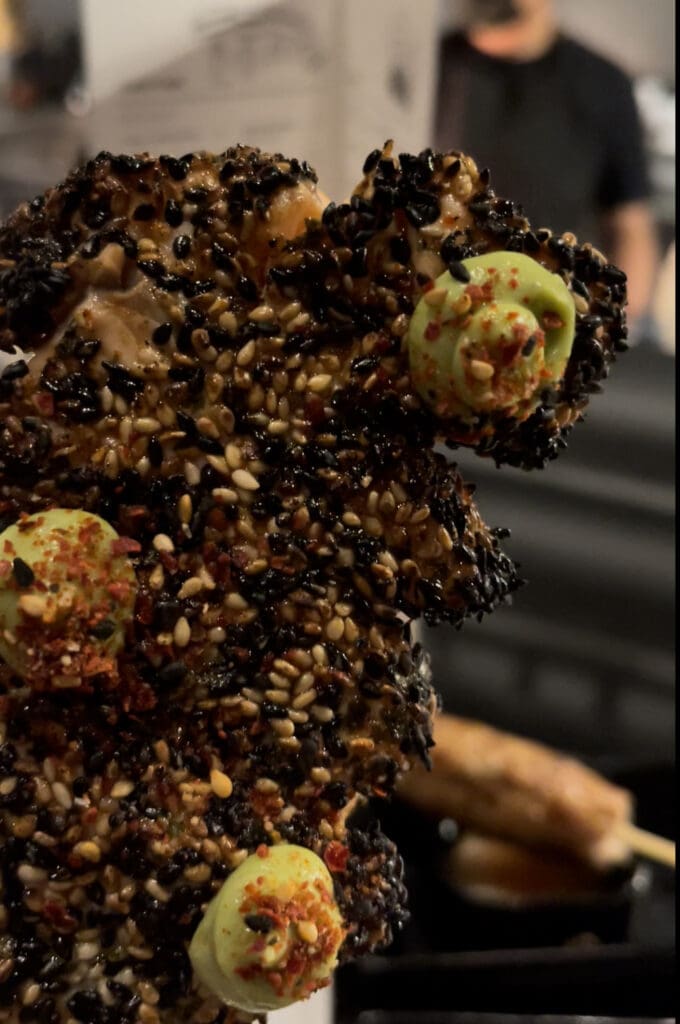 Sign up to receive our popular Get2DTLA Newsletter
Here comes a delectable skewer of SALMON FURIKAKE dressed elegantly with seed medley and buttons of avocado mint sauce and key lime. 

Admire the savoir-faire of a 12-inch grilled bone marrow, topped with house tare, shiso vinegar, green onion, grilled garlic and mochi toast. (Applause). 
Can't take your eyes off the CORN TEMPURA's perfectly placed steps of sweet corn fritters, jalapeno, green onion, and brown sugar with assorted dips.

Looking good – Tasting better.
Chef Cielo is a second-generation chef, whose been around restaurants his entire life. An easy hire, his expertise and discipline had long earned him praise from Arizona to Alaska. As a freelance chef his specialty had always been French Cuisine before taking a position at Katsuya that would first allow him to experience the culinary arts of Japan.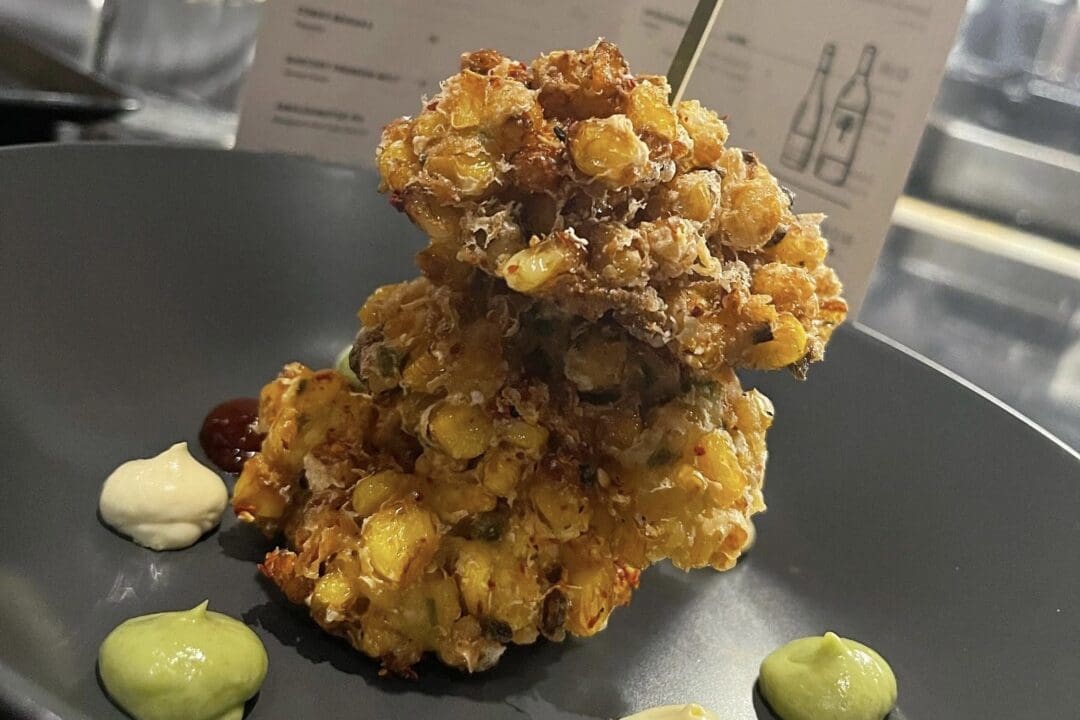 As part of the original Katsuya Corporate International team, Chef Cielo traveled the world, opening restaurants from here to the Middle East.
After taking a short hiatus, the Chef came across a job listing for a new restaurant opening soon in DTLA, called HATCH. Trained by Japanese chefs while at Katsuya, adding to his French cuisine experience, the Chef had only one last task to complete. Answer the ad, wow the owners and get the job.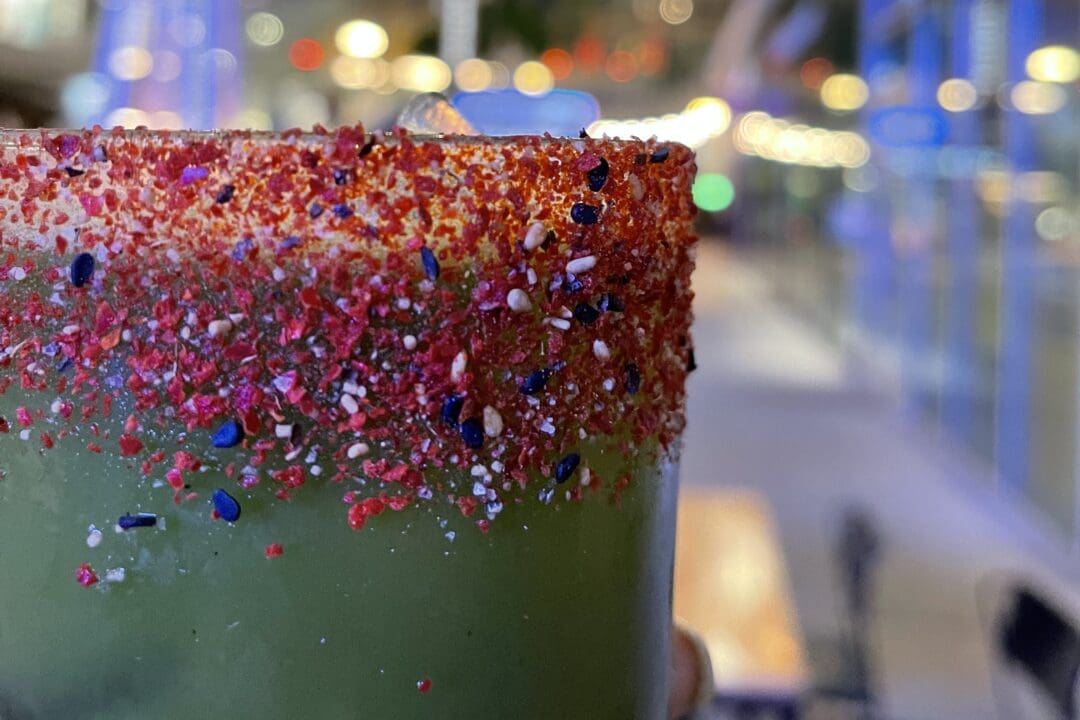 "Yeah, we met, and I loved him," co-owner Daniel Shembob told DT Weekly, "We had some crazy ambitious ideas for the menu and lots we wanted to work on, so every day we would get together and create until we landed on most of the main items on the menu."
The two, both in palette and vision, made the perfect match. "We ate a lot of food," said Chef Cielo.
"Erick is one of my favorite people in the world. From his passion to his heart, he is the real deal, and I'm lucky to have crossed paths with such a beautiful soul," said Daniel.
Awe.
Seriously, Hatch is a modern Japanese grill that will never make you sorry for recommending it. www.hatchYakitori.com