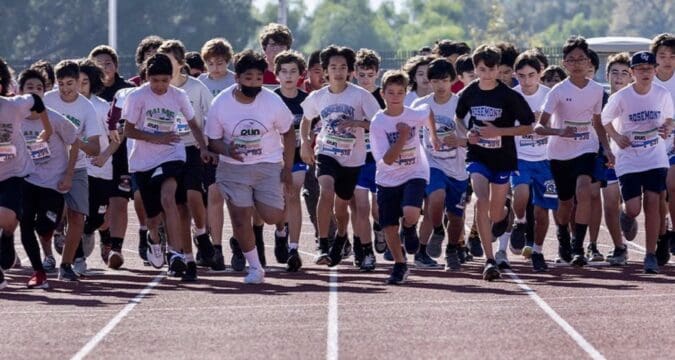 Ready for an amazing day of fun and play in Downtown Los Angeles? The County of Los Angeles and the State of California have officially proclaimed June 24 as "Play Day" and June 24 at Soboroff Field at the Expo Center from 11 am to 3 pm the LA84 Foundation and the Play Equity Fund, will celebrate Play Day with a fantastic opportunity for children to come together, play, and support each other's well-being.
On Play Day kids shine bright with healthy activities, celebrities, and sports figures at an event bent in fostering positive childhood development and building strong communities.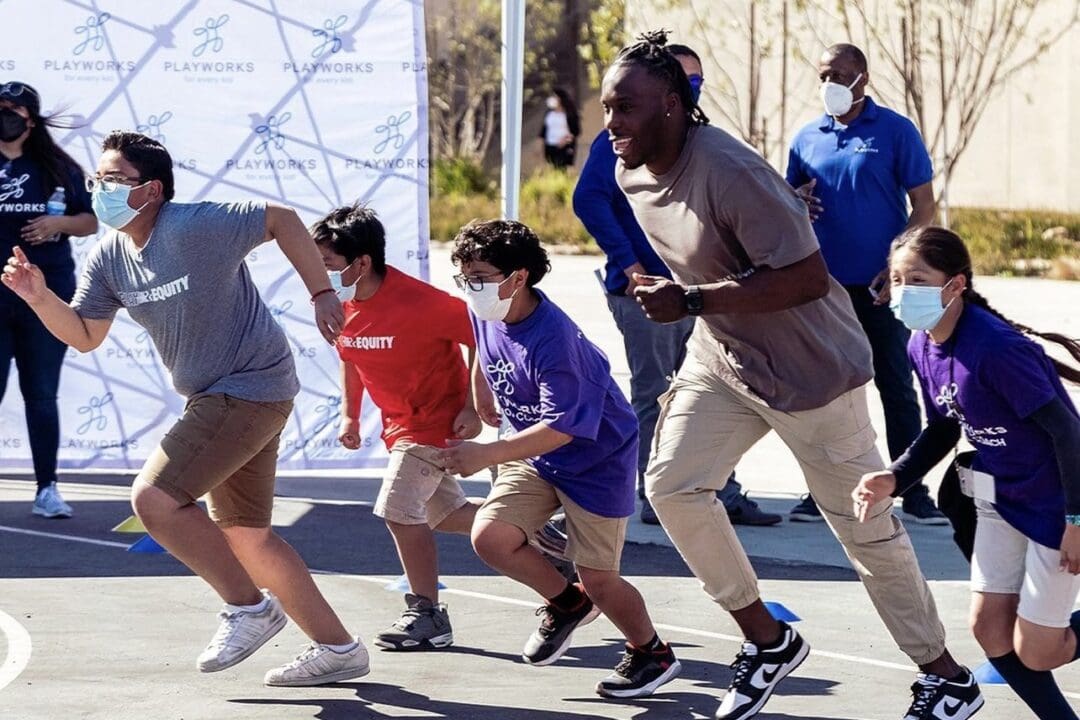 There will be an abundance of enjoyable activities, giveaways, and individual play stations for children. Over 20 partners in the play equity movement will be present, providing experiential activations for more than 300 children from local grassroots youth organizations.
Expect participation from professional sports teams the Anaheim Ducks, Angel City Football Club, Los Angeles Chargers, LA Clippers, Los Angeles Dodgers Foundation, Los Angeles Kings, and the Los Angeles Rams. Even the Rams' cheerleaders will be joining in the fun.
Play Day will feature interactive stations from organizations like 61 Golf, Angel City Sports, CA Ultimate Frisbee, Everybody Dance LA (with an exciting flash mob), the Gasol Foundation's fitness roulette, a Double Dutch jump rope squad, breakdancing, an introduction to tennis by the Sloane Stephens Foundation, and archery from Youth 'N Motion. Kids can even experience the joy of yoga and Tai Chi provided by Wellnest, a leading provider of emotional health and wellness services for children in Southern California.
Play Day is part of the Take Action LA Initiative of the Los Angeles County Department of Mental Health (CalMHSA), which aims to unite communities around mental health. By celebrating kids, families, youth-serving organizations, schools, and communities that support sports and play programs, Play Day recognizes their significant role in promoting the physical, mental, and social health of young people.
As leaders of the play equity movement, the LA84 Foundation and the Play Equity Fund have devoted themselves to removing barriers to access and addressing the mental and emotional health challenges that many kids are facing, striving to reverse these trends through the power of sport and play.
"With everyone joining in, Play Day will become a pivotal moment supporting the value of sport, play and movement for kids – just like Earth Day supports environmentalism," said Renata Simril, President & CEO of the LA84 Foundation. "We are grateful to those who have had play day events in the past. Play Day 2023 will be an exciting day that helps everyone recognize that all kids have a fundamental right to play."
Play Equity Fund is also sending around 150 "Play Day In A Box" kits to organizations across the country filled with balls, jump ropes, cones, and other fun gear to support a day of sport, play, and movement for over 5,000 kids nationwide.
Play Day is made possible by the generous grant from the CalMHSA Take Action LA Community Grants Program, Clear Channel, the Dodgers Foundation, Nike, Superior Grocers, UNDEFEATED,
The UNDEFEATED Foundation, and Verizon for their invaluable support. Reyes Coca-Cola Bottling will also provide refreshing beverages at Soboroff Field.