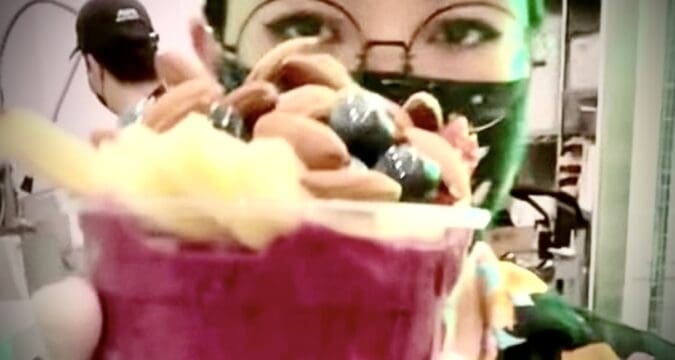 It's Baaaaack!!!
The annual three-day event known as DTLA Vegan Weekend is back, fueled by visitors and the Downtown community's enthusiasm to publicly recognize a plant-based, cruelty-free lifestyle alternative.
Now in its 3rd Year, DTLA Vegan Weekend, presented by Downtown Weekly LA, is bigger and more VEGAN than ever, offering Vegan Weekend Warriors the opportunity to take advantage of special offers and citywide green-forward events.
Take the DTLA Vegan Weekend Challenge!!!
Visit a nearby PLANT-Based establishment and SUPPORT THEM GENEROUSLY!
We promise to make it easy to "Go Vegan" with plenty of community discounts and chances to win vegan prizes at your favorite participating locations from June 23 to June 25, 2023.
"HAPPY DTLA VEGAN WEEKEND!!"
Last year, hundreds of Vegan Weekend Warriors tagged @dtlaweekly in shout-outs and videos of themselves enjoying all the vegan options Downtown Los Angeles has to offer.
BE Bold! GET Creative! GO Vegan! For a chance to win the Grand Title "DTLA Vegan of the Year!"
Go Vegan… In exchange for Social Media Shares and Official Recap Article mentions on DTLA Weekly News!
Here's a list of participating locations: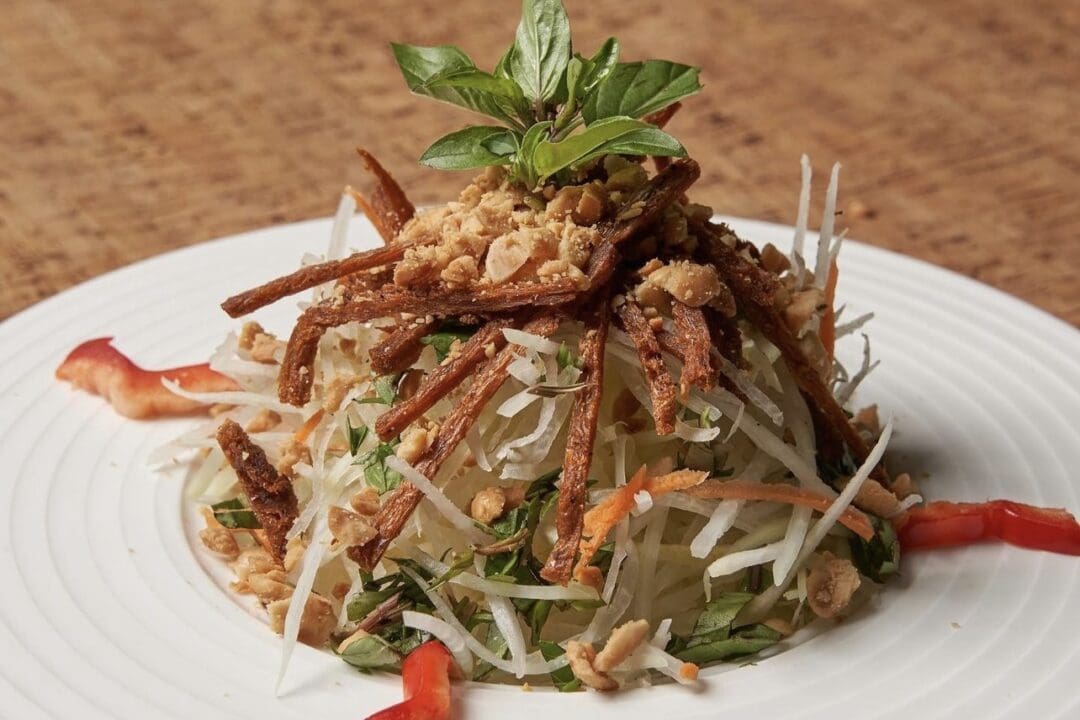 ÂU LAC RESTAURANT – Bunker Hill
TAGs: @aulacrestaurant @dtlaweekly #dtlaveganweekend
Special: Ask your server about Au Lac's Daily Specials
Description: Âu Lạc is home to fine dining, all-natural plant-based cuisine.
Fun Facts: The founder, Mai, sought a holistic approach to treating her difficult health conditions and found that a plant-based diet was key. After a remarkable recovery, Mai re-visited traditional Vietnamese dishes, from elaborate noodle soups to sautées, grilled dishes, and specialty sauces, using only plant-based and health-conscious ingredients. Together with Chef Ito (who has sworn an oath of silence for over two decades), the two expanded the Au Lac menu with living foods and a fusion of flavors.
Atmosphere: Fine plant-based dining, daytime outdoor patio, wellness juice and tea bar, and nighttime entertainment on occasion. Music Center Adjacent. Great city views day and night.
Best Known For: Aesthetic Dishes, Flavorful Vegan Fusion, Healing Teas, and Vegan Mocktails.
Au Lac Restaurant 710 West 1st Street Los Angeles, CA 90012, www.aulacrestaurant.com
Hours: Tuesday – Sunday Lunch: 12 PM – 3 PM Dinner: 5 PM – 9 PM Closed Monday Parking: Street/Parking Garage GO METRO – Pershing Square Station
---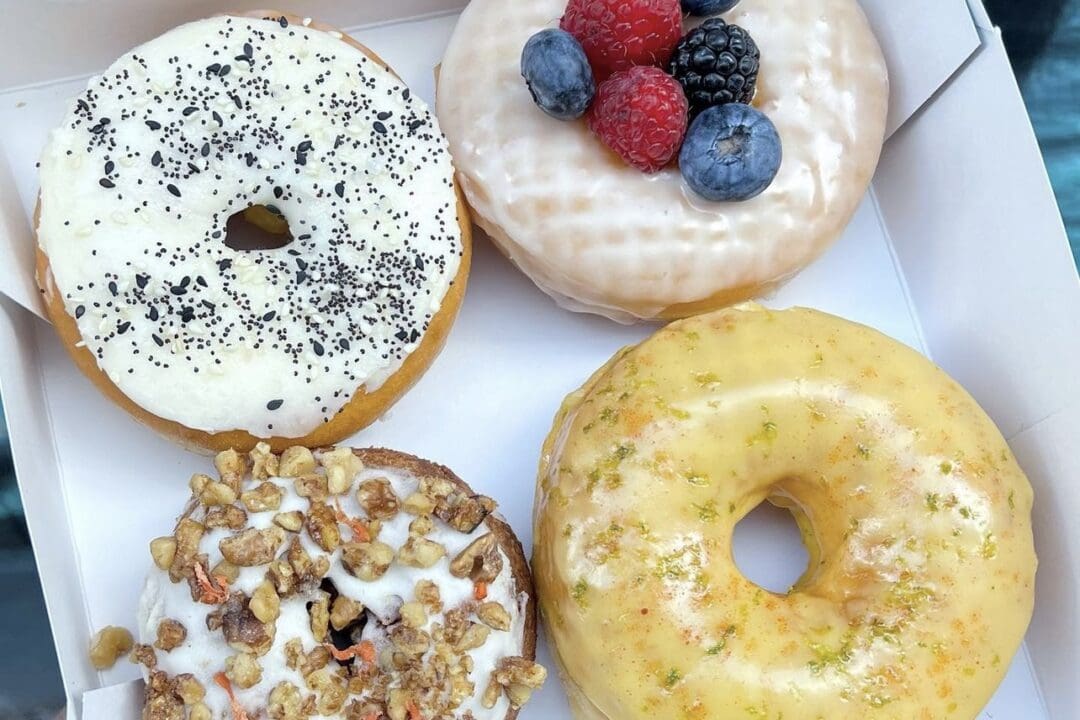 DONUT FRIEND – Broadway Corridor
TAGs: @donutfriend @dtlaweekly #dtlaveganweekend
Special: One FREE Sprinkle Donut with Each Purchase Over $5. In Store Only.
Description: Donuts (and now ice cream) Done Differently!
Fun Facts: Donut Friend was founded in 2013 by music industry veteran Mark Trombino. Over his 20+ year career, Mark engineered and produced many multi-platinum records, including the breakout albums "Dude Ranch" by Blink-182 and "Bleed American" by Jimmy Eat World. In 2011, Mark decided to put his music career on pause to focus full time on making Donut Friend a reality. In September 2013, Donut Friend's first location opened in Highland Park, California.
Atmosphere: Brightly lit friendly donut takeout. Wall art. Donut displays. Merchandise.
Best Known For: Wide assortment of delicious vegan donuts, ice cream, and coffee. Vegan Dozen. Giant Vegan Donut.
Donut Friend 543 S Broadway Los Angeles, CA 90013 www.donutfriend.com
Hours: SUN – THU: 7 AM – 9 PM FRI & SAT: 10 AM – 10 PM Parking: Street/Parking Garage GO METRO – Pershing Square Station
---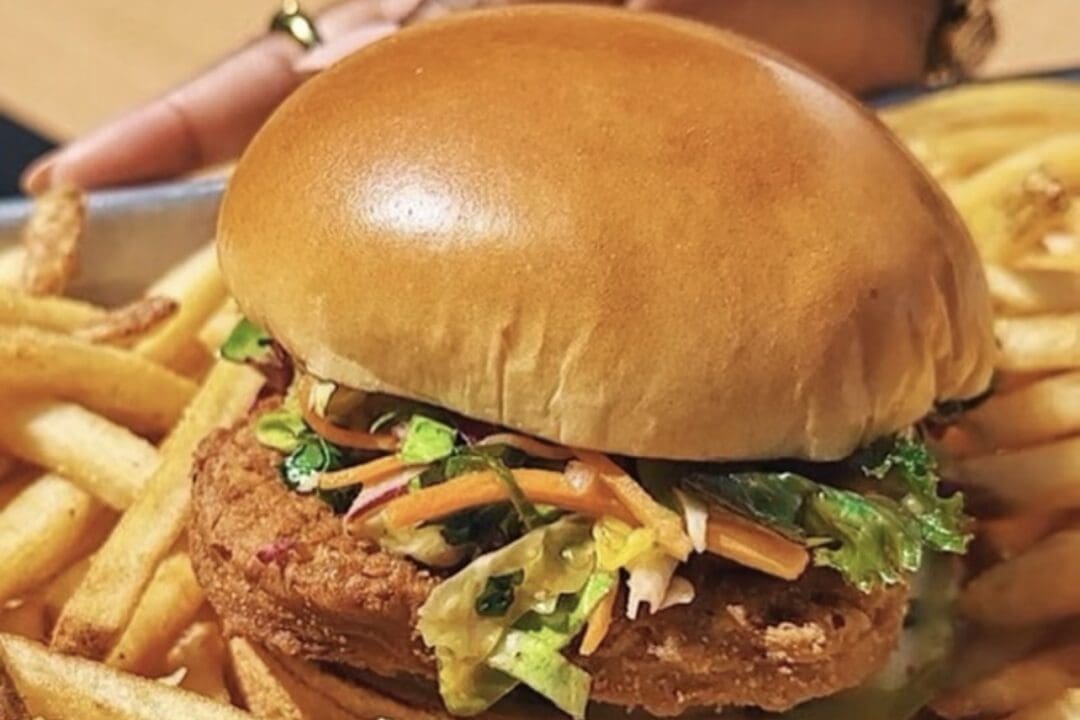 HART HOUSE – Expo/USC
TAGs: @myharthouse @dtlaweekly #dtlaveganweekend
Description: Passion for flavor, compassion for our planet.
Fun Facts: Hart House is founded by Actor/Comedian extraordinaire Kevin Hart to create a good experience that combines the joy of coming together over food with the power of purpose. Hart's amazing chefs and team members have crafted a 100% plant-based menu that delivers "can't-believe-it" flavor in every bite.
Special: Celebrating the Grand Opening at USC. Visit for a chance to WIN the Hart House Scavenger Hunt offering a VIP Experience with Kevin Hart!
Atmosphere: Friendly fast-food takeout, outdoor patio, college vibes.
Best Known For: Plant-Based Fast Food, Burgers, Taters, Chikn Nuggets, Natural Sodas and Shakes, Outdoor Communal Lounging.
Hart House 3726 S Figueroa Los Angeles, CA 90027 www.myharthouse.com
Hours: Open Seven Days a Week 11:00 am – 10:00 pm Parking: Street/Parking Garage GO METRO – Expo Line Exit Jefferson
---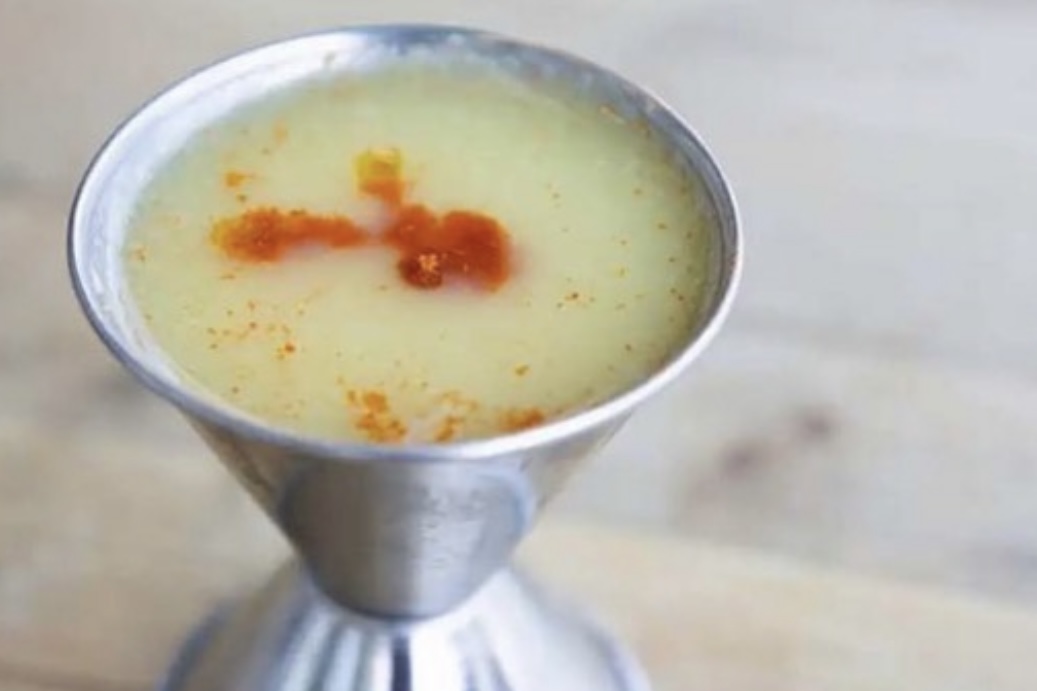 NATUREWELL Vegan Juice & Smoothies – Historic Core
TAGs: @naturewelljuicebar @dtlaweekly #dtlaveganweekend
Description: Wide range of juices, açaí bowls, and smoothies that are very nutritious with high amounts of vitamins, minerals, protein, and hydrating ingredients.
Fun Facts: Naturewell Juice Bar is located in The Spring Arcade, built in 1924, in the heart of the Historic Core of Downtown Los Angeles. The building is also notable in Downtown for having the landmark KRKD radio towers on the rooftop. The station was purchased in 1960 by the International Church of the Foursquare Gospel, founded by Aimee Semple McPherson, and broadcasted weekly sermons, along with stations playing show tunes and popular music over the years.
Special: BUY ONE GET ONE: Buy One Face Melter Wellness Shot, Get a Second Face Melter Wellness Shot for Absolutely FREE. In Store Only.
Atmosphere: Welcoming countertop juice bar located midway through the buzzing food court of the Spring Arcade Building. Casual. Countertop orders. Outdoor seating.
Best Known For: Fresh raw juices, smoothies, and Açaí Bowl, Face Melter Ginger Shots, Healthy Snack Alternatives.
Naturewell Juice Bar 541 S Spring St, Los Angeles, CA 90013 www.Naturewelljuic
Hours: Seven Days a Week 7:30 am – 11:30 pm Parking (Paid): Street/Parking Lot GO METRO – Pershing Square Station
---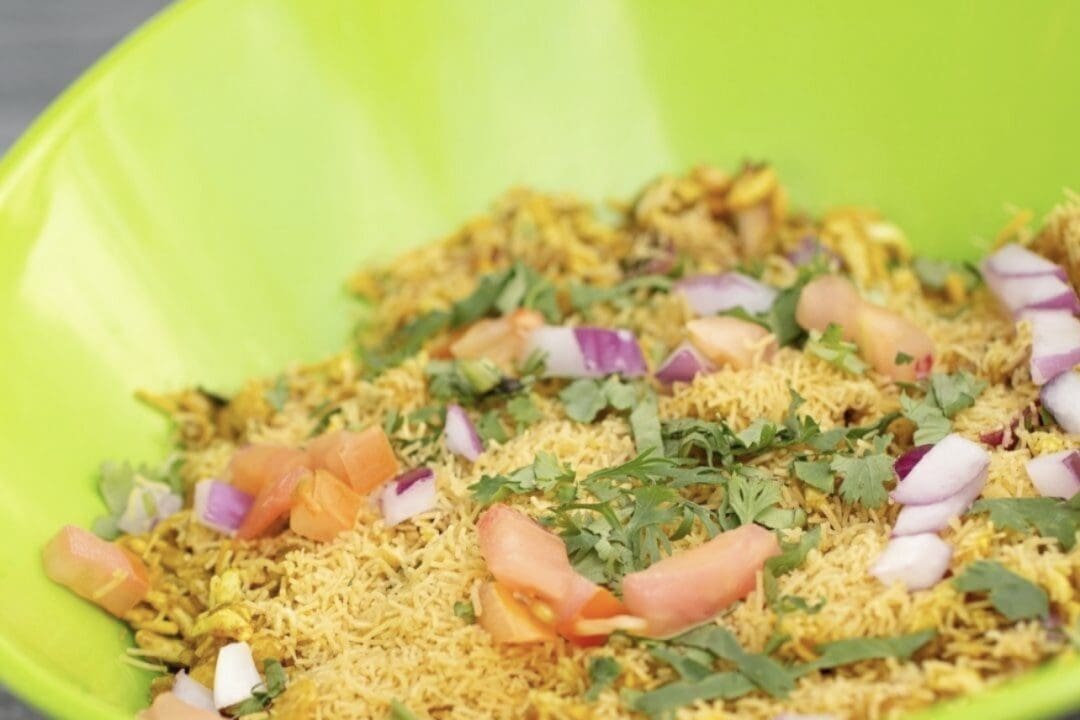 TULSI INDIAN EATERY – Old Bank District
TAGs: @tulsieatery @dtlaweekly #dtlaveganweekend
Description: One-of-a-kind vegetarian and plant-based Indian food inspired by every region in India.
Fun Facts: Tulsi Indian Eatery was started by three highly successful entrepreneurs and friends coming together in the pursuit of a common dream: Chirag Shah, Amjadkhan "AP" Pathan, and Antonio Kanickaraj. They saw an immense need for a modern fast-casual Indian eatery and decided to change the landscape of the Indian food experience with Tulsi.
Special: BUY ONE GET ONE: 50% OFF Any Two Curry Bowl Combos. Dine-in or Takeout.
Atmosphere: Family-oriented. Spacious indoor dining. Outdoor seating. Chill, well-lit green-forward community hub.
Best Known For: Wide selection of plant-based Indian comfort foods. Indian Beer. And a colorful assortment of lassi.
Tulsi Indian Eatery 408 S Main Street, Los Angeles, CA 90013 www.tulsieatery.com
Hours: Monday – Thursday: 11:00 am – 9:00 pm Friday – Sunday: 11:00 am – 10:00 pm Parking: Street/Parking Lot GO METRO – Pershing Square Station
---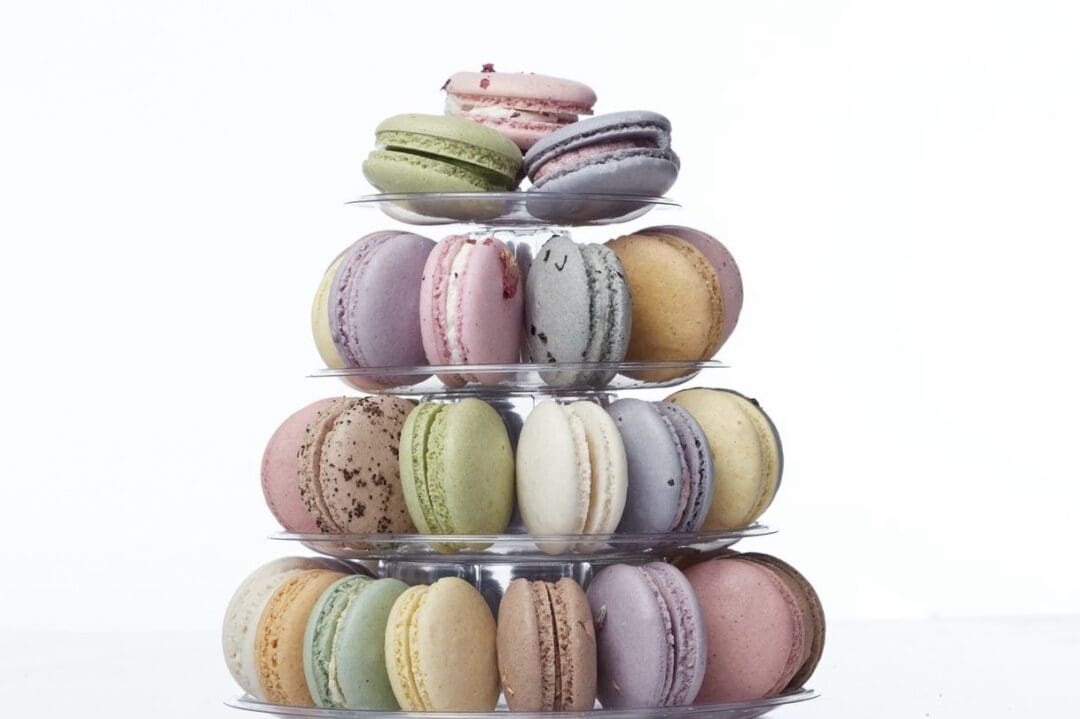 VERON – Historic Core
TAGs: @theveronmacarons @dtlaweekly #dtlaveganweekend
Description: As natural as possible without sacrificing flavor or texture.
Fun Facts: French macarons are a nearly 200-year-old delicacy of Parisian tea rooms, their legacy stemming from a uniquely light texture in a bite-sized cookie. Instead of the traditional egg whites, our macarons use a vegan egg replacement consisting mainly of vegetable starches to produce a similar experience without the same impact on our bodies or our environment.
Special: FREE Macaron with Any Purchase Over $5. In Store Only.
Atmosphere: Natural lighting. Bright, spacious indoor pastel interior. Macaron display. Wall art. Merch.
Best Known For: Vegan macarons for every occasion. Gift Boxes. Macaron Food Art.
Veron 601 S Los Angeles Street, Los Angeles, CA 90014 www.TheVeron.com
Hours: Tuesday – Saturday: 9:00 am – 3:00 pm Parking: Street/Parking Lot GO METRO – Pershing Square Station
Enjoy DTLA Vegan Weekend and support these amazing plant-based establishments! Remember to tag @dtlaweekly and use the hashtag #dtlaveganweekend to share your experiences. GO VEGAN!