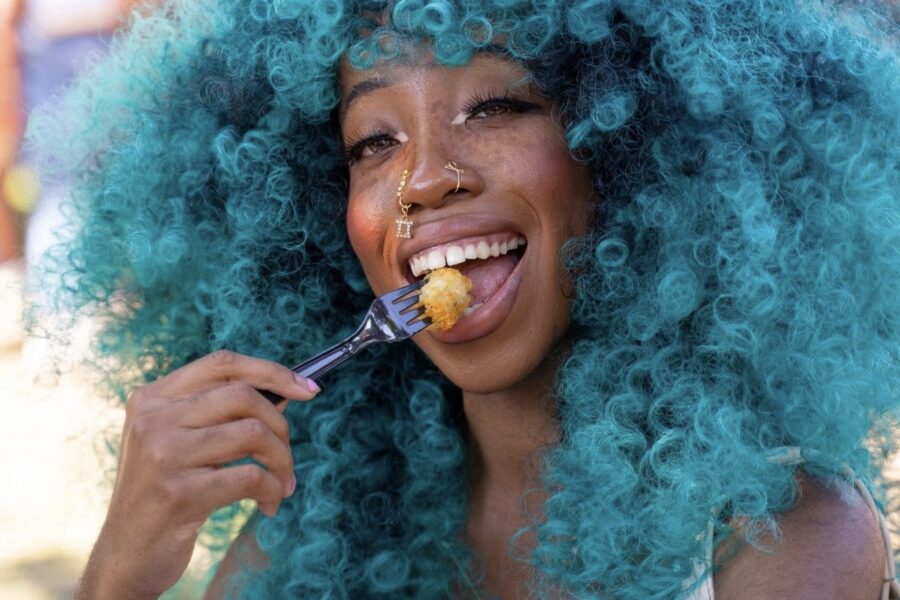 The largest and fastest growing vegan festival is about to take over Los Angeles State Historic Park with fellow vegan Styles P in tow, promising yet another epic live performance and party that over 30,0000 New Yorkers saw only a few weeks ago.

And what goes better with a live performance than a curated selection of food and drink vendors to keep you energized for this day-long experience? Vegandale sets the bar high with who they allow to participate, featuring only the best of the best.

Sign up to receive our popular Get2DTLA Newsletter
Vendors fly in from across the world to take part in this unparalleled event to showcase food and products you can't get anywhere else. Attendees can expect to try food hailing all the way from the Philippines and experience sponsors with product samples that aren't even available yet in stores.
Attendees can also explore over forty interactive art installations that range from the provocative to the camp. Installations such as Bad Vegan, VQ Magazine, Vegan in Wonderland, Model Citizen Doll Box, and Vegan Lifeguard to name a few that provide some of the best selfie opportunities.


TiNDLE® and Project Pollo® are presenting sponsors for this year's US tour. TiNDLE is an award winning plant-based chicken, and Project Pollo is a growing vegan fast food chain (franchising in 2023) Shark Tank host, Kevin O'Leary claimed was the best plant-based chicken sandwich he's ever had. www.vegandalefest.com