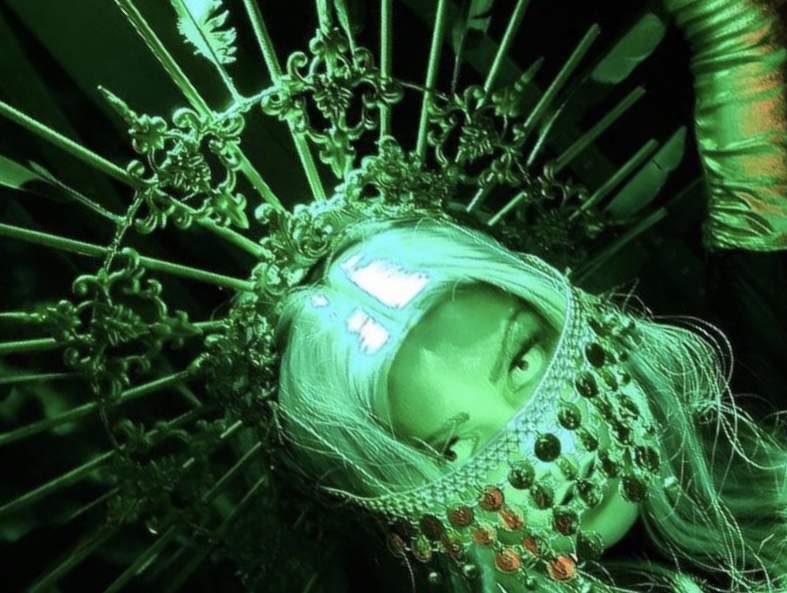 Say what you will about Downtown Los Angeles, but there's no denying DTLA has got the most extensive assortment of ghosts, ghouls, witches and zombies making Halloween 2022 the best place to get historic, haunted, and downright freaky this year.
Number 1 – Haunted Orchestra at Cicada Restaurant
If there's one thing ghosts stick around for, it's Downtown's most lavish parties in historic places. Saturday, October 29th, Dean Mora and his Haunted Orchestra present a night of fine dining and musical enchantment to the tunes of the 1930s and '40s, at the Historic Club Cicada. Built in 1938, the Cicada Lounge sits at the base of the Alexander & Oviatt Building, an Art Deco Italian Romanesque masterpiece of elegant art deco fixtures, stair rails, molded plaster ceilings and crafted glass. Vintage costumes from the lost eras of Hollywood are suggested to add to the splendor of the night's event. Club Cicada is located at 617 S. Olive Street, LA CA 90014.
www.cicadaclub.com
Number 2 – Parlor of Magic at The Biltmore Hotel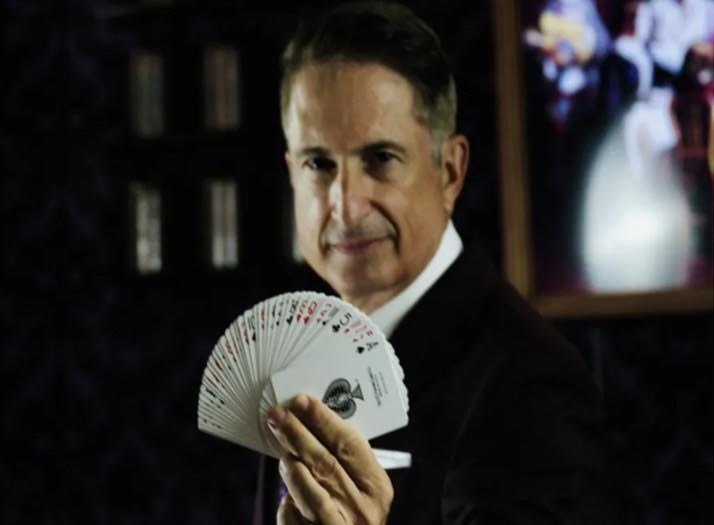 It's always a spine-chilling experience, on or off the Halloween adventure trail at the Historic Millennium Biltmore Hotel. Built in 1923, by Architects Schultze & Weaver, the "Los Angeles Biltmore" is a labyrinth of marble floors and pillars, ancient wood, crystal chandeliers and carved "Biltmore Angels" to keep a watchful eye over hotel guests. Sometimes late night visitors have sworn to have even seen them blink. There have been countless sightings of a little ghost kid roaming around through and throughout the halls, and famed actress Elizabeth Short seemed to have made the Biltmore her permanent residence, forever. Adding to its haunting allure and ghost appearances, the famed magician, David Carlo " (not a ghost) is presenting David Carlo's Parlor Magic Show running mid through December. David Carlo's interactive show consists of miraculous illusions, close-up magic, powerful mind-reading and his version of the classic bullet catch.
Www.modernparlormagic.com
Number 3 – Lucha VAVOOM Celebrates 20 Years of Sex and Violencio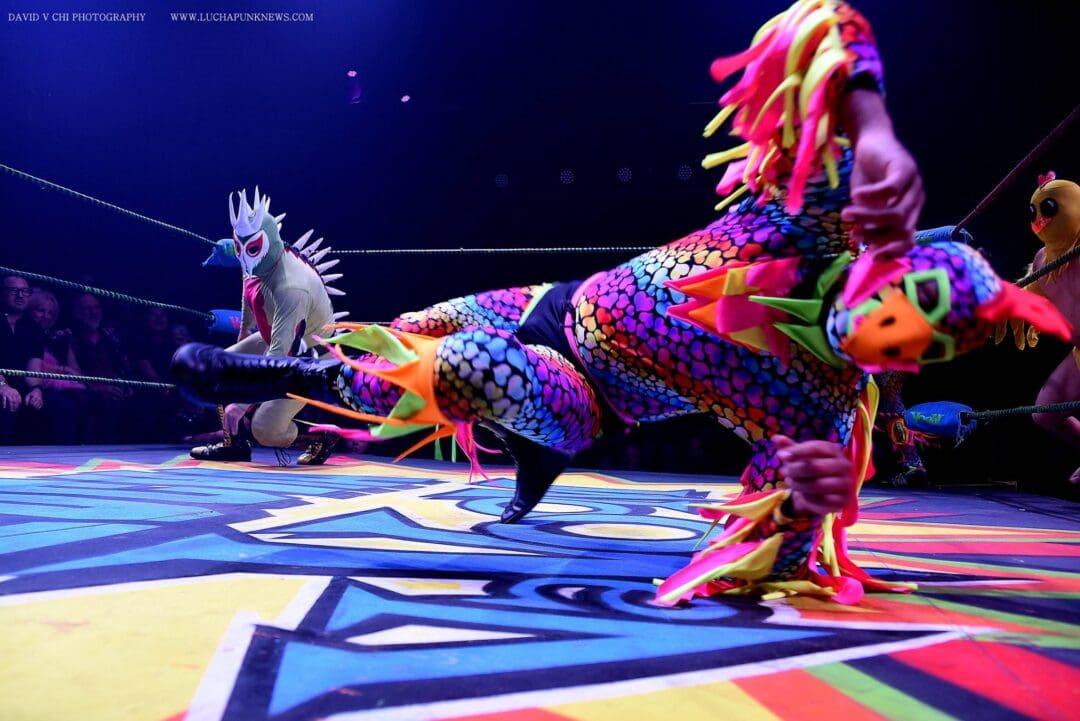 Whether they are taking it off or punching it out, the Mayan Theater stages are no stranger to sex and drama. Shows of yesteryear included "Sweat and Hot" (billed at the time as "The Greatest Negro All-Star Musical to Hit the Coast"), additionally, the Mayan Theater was once owned by successfully suicidal, porn film maker, Carlos Tobalina in the 70s and 80s – playing movies with such ultra-erotic titles as "Flesh and Bullets" and "Jungle Blue."
Opened in 1927 by the architectural firm of Morgan, Walls & Clements, artist Francisco Cornejo was later commissioned to create the interior of the new theatre with a Mayan theme. The side stages were intended to be used between scenes, for interludes between sensational acts, or special musical numbers, but when the outrageous masked wrestlers and tantalizing strippers of Lucha VAVOOM arrive to bring a whole new mix of danger and steam to DTLAs infamous Jungle temple. Lucha VAVOOM, where masked wrestling, burlesque, and comedy collide is celebrating its 20th Anniversary with two-nights of Halloween glam/slam pandemonium. The shows are set for Thursday, October 27th and Friday, October 28th.
www.luchavavoom.com
Number 4 – Ootoro Sushi & Haunted Little Tokyo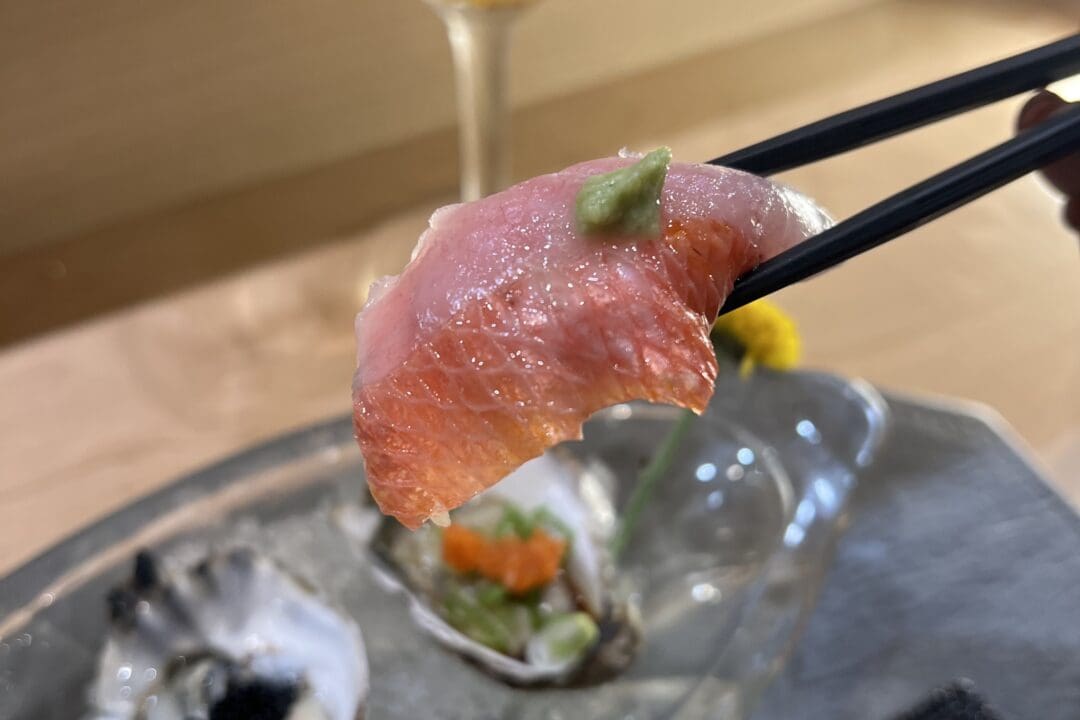 The Little Tokyo Ghost Club is back with frightful festivities on Saturday, October 29th. This year, the "Block Party" returns to its "secret" location in Little Tokyo with all the favorites including DJs, drinks, eager crowds and a costume contest. Best advice for hungry vampires, visit Ootoro Japanese Sushi Restaurant on the corner of 2nd and San Pedro for an added slice of thrill with mouthwatering bites of Sushi and Sashimi freshness.
www.Ootorosushi.com
Number 5 – LA Halloween Sky Dungeon Costume Party
Witches; charge, or gas up your brooms! Sky Dungeon Costume Party is held at Capture Studios Penthouse on the 59th Floor at U.S. Bank Tower. After reaching the to, refuel at the City's highest dungeon with 4.5hr Premium Open Bar. Hit the dance under the spell of renowned DJ acts, sexy costumes, and panoramic views of Lost City of Angels. Happening on Saturday, October 29th and Sunday, October 30th from 8:30 to 3am, Capture Studios Penthouse 59th Floor at U.S. Bank Tower is located at 633 West Fifth Street Los Angeles, CA 90071.
Number 6 – House of Spirits: Vaughan Hall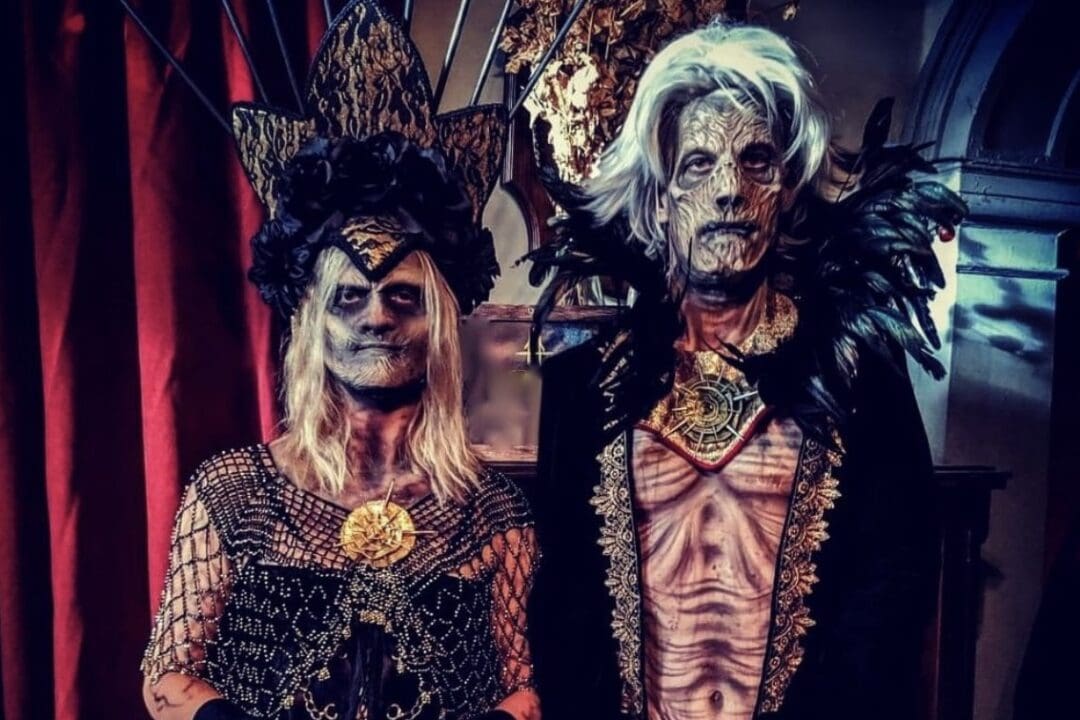 How many ghosts does it take to scare the hell out of you? That's easy. Just one. The initial scare of seeing a ghost is never a welcomed feeling. There is no greeting or handshake, or precursor to help ease the nerves whilst or after a supernatural encounter. Never has been, never will be. However, nothing eases the nerves like an immersive theatrical cocktail soirée, where adults enjoy miniature craft cocktails, a night of macabre magic, tarot readings, strange roaming specters, secret games and the unexpected. It's DTLAs most hair-raising Happy Hour, and we're all for it.
www.HouseofSpirits.com
Number 7 – Good Vibes Afro Halloween at Elevate Lounge
Come on now, you know what time it is…It's time to get your freak on.
DJ 619 has been a juggernaut for parties unifying Pan African DTLA for quite some years. Known for his Good Vibes daytime parties held Sundays at Club Elevate on Wilshire and Hope, this Hallow's Eve the rooftop den/open-air nightclub high above the city electrifies the day and night with Afro Halloween. Wind and grind down to the bone with DJs playing the best in Afrobeats, Amapiano, House, Dancehall, Reggae, and Soca. Doors open from 4:00pm to 9:00pm. Club Elevate is located at 811 Wilshire Blvd, 21st Floor, Los Angeles, CA 90015. www.elevatelounge.com
Number 8 – Halloweenie at the Belasco Theater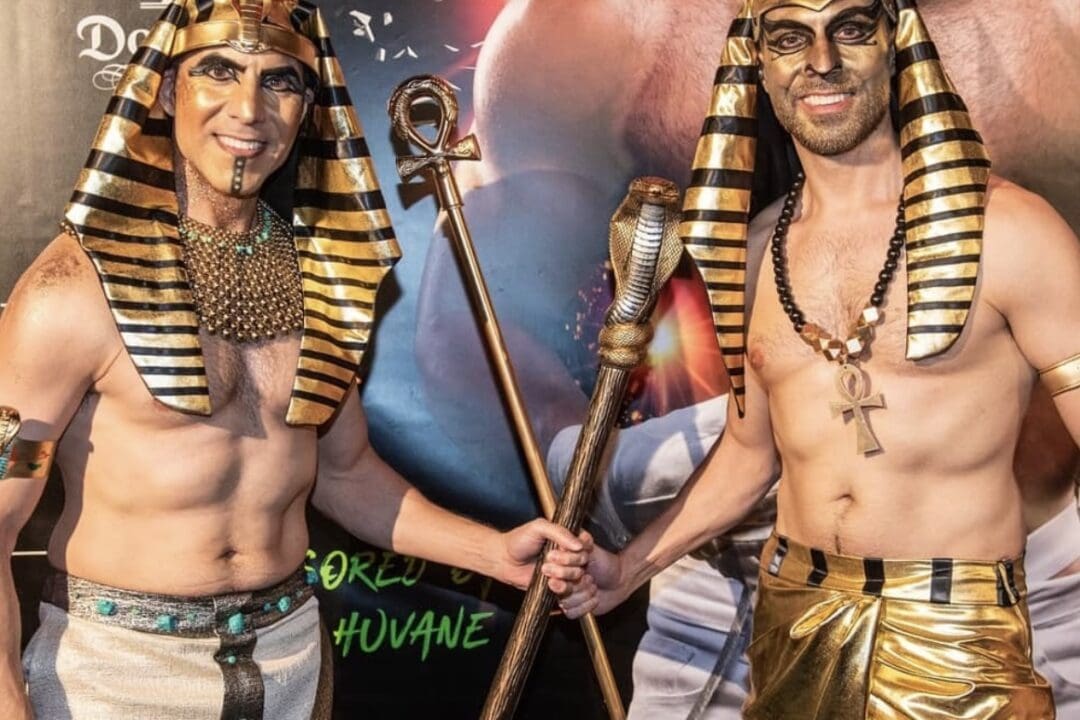 The skeletons are definitely out of the closet at Fred & Jason's 16th Annual Halloweenie at the Belasco Theater. Halloweenie is billed as "Largest, Loudest & SEXIEST Annual Gay Halloween Fundraiser" in return with this "Party with a Purpose" sponsored by Kevin Huvane and benefits Project Angel Food. Polished tambourines and free spirits join the usual cast and crew of The Belasco Theatre whose stages have been bringing out the best in people since the late 1920's. Halloweenie takes place at Belasco Theater at 1050 S. Hill Street, Los Angeles, CA 90015 on October 28th, 2022 from 8pm-3am.
www.halloweenie.com
Number 9 – Los Angeles Zombie Crawl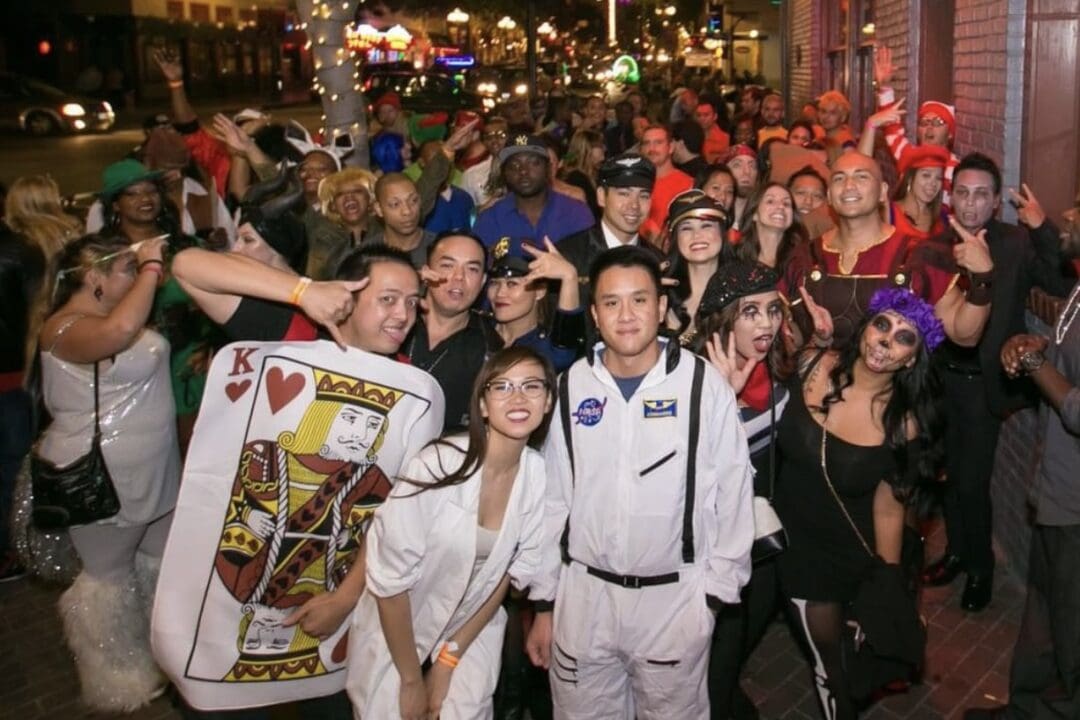 Who remembers the first time they saw a zombie in The Historic Core of Downtown Los Angeles?
This Halloween, over 300 zombie enthusiasts will do what zombies do best, popping in and out of over 10 local bars and nightclubs with one all-access pass. The zombie survival kit includes free welcome shots, discounts, nightclub passes, and a map to guide the zombies to all the participating nightclubs up and down Broadway and the Spring Street Strip.
Number 10 – 15th Annual Halloween Festival for Kids
Little monsters are invited to family fun events perfect for face painting, and costume contests, including Downtown LA Center BID 15th Annual Halloween Festival for Kids on Monday, October 31st at FIDM Grand Hope Park. The family-friendly event is always loaded with fun times and free candy. If the little biters are hungry, they should gnaw their way uptown to Grand Central Market to trick or treat for pasta at Kneads, PNB, or deli selects at Wexler's. Let those little goblins choose from a Halloween bag of delicious meals served at GCM. For additional list of pagan pleasures, pick up a family-friendly hard copy of Downtown Weekly by The Oyster Gourmet at the Hill Street entrance.