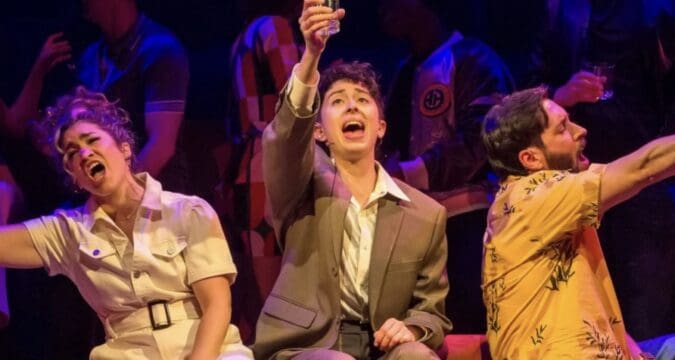 In a heartbreaking turn of events, The Center Theatre Group has been forced to cancel its highly anticipated Mark Taper Forum 2023-24 show schedule and commence laying off at least 12 percent of dedicated staff members. Grappling with serious financial turmoil due to the city's post pandemic woes, Center Theater Group recently made the grim announcement sending shockwaves through the theater arts and Downtown LA community.
The renowned Mark Taper Forum will remain eerily dormant for the foreseeable future, casting a shadow of uncertainty over the future of this revered performance hall. The Forum, Downtown's vibrant stage known for showcasing Center Music Group's grandest productions, now stands silent, devoid of the artistic vitality it so brilliantly has exuded.
Meghan Pressman, CEO and managing director of the Center Theatre Group, candidly revealed to the Los Angeles Times that the organization's annual budget typically ranges from $55 million to $70 million. However, this year's dire financial landscape has inflicted a staggering shortfall of over $12 million, plunging the troupe into a state of disarray.
Pressman further lamented the abysmal state of ticket sales and corporate donations, which have plummeted to unprecedented lows compared to the thriving pre-pandemic era. The ripple effect of this financial catastrophe has forced the troupe to make the agonizing decision to lay off approximately 10% of its devoted staff, exacerbating the anguish that permeates the theater community.
Distressingly, Center Theatre Group's plight is not an isolated incident. Tragically, it mirrors a distressing national trend of theaters being placed on indefinite pauses or, even more harrowingly, facing permanent closure. This pervasive crisis has gripped the very heart of the arts industry, casting a somber pall over the future of theatrical expression.
As the curtains fall on the once-bustling stage of the Mark Taper Forum, the gravity of this financial catastrophe looms large. It serves as a painful reminder of the delicate nature of the arts, as even the most renowned theater groups find themselves teetering on the precipice of irreparable loss. The profound impact of this crisis reverberates throughout the nation, leaving an indelible void in the cultural landscape.
The dedicated artists, staff members, and patrons of the Mark Taper now face an uncertain future, grappling with the profound loss of a season brimming with artistic brilliance. The absence of their creative endeavors leaves an immeasurable void in the hearts of all who appreciate the transformative power of the performing arts.
As the theater world mourns this significant loss, it is crucial to rally behind the arts community, and Downtown's remaining theaters, providing support and fostering a renewed sense of hope. Only through collective effort and unwavering determination can we endeavor to revive the splendor of live performances, breathing life into the hallowed halls of theaters once more.