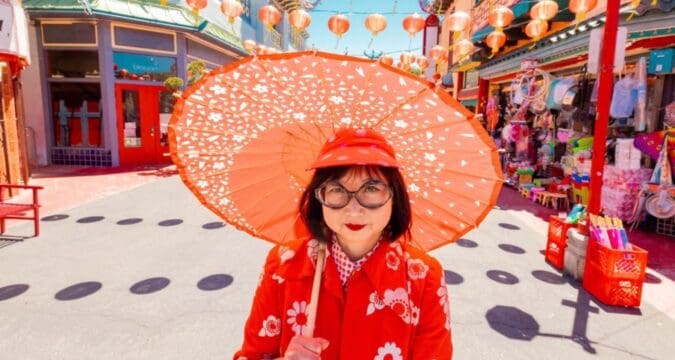 Celebrating its 10th year, the Los Angeles Design Festival (LADF) will return Thursday, June 22-Sunday, June 25, 2023 for a citywide celebration of Los Angeles' deep design culture and community.

Headquartered at ROW DTLA, Downtown Los Angeles' creative hub, and Helms Bakery District in West L.A. with an outpost in Long Beach and independent events throughout the city, LADF 2023 will bring together local and global creatives for collaborative engagement and conversation through a vibrant slate of events. Programming – the majority of which will be free to attend and open to the public – will encompass studio tours, panel discussions, salons, curated exhibitions, experiential installations, pop-ups, and a block party. Private and ticketed events will include an awards cocktail party and a design dinner.

Founded in 2011, the Los Angeles Design Festival has evolved from a grassroots event into a citywide festival that draws nearly 20,000 attendees.

New leadership of Executive Creative Director Erika Abrams, LADF will aim to amplify the voices of creatives and designers from all backgrounds and practices.

"Design for the People' is a call to creatives who have felt excluded, dismissed, or overlooked as design contributors to the LA community or industry," said Los Angeles Design Festival Executive Creative Director Erika Abrams. "We wanted to create a space for these voices, not only for four days but year-round because we are all part of the design process. Design surrounds us and is a powerful language that transcends barriers of race, ethnicity, gender, dialect, economic status or origin."

Among the highlights:

LA Design Festival Awards & Cocktail Party at Ace Hotel
A private event to honor this year's outstanding creative talent held Thursday, June 22nd at 7pm. The ICON Award applauds visionarypeople who have made a lasting mark on Los Angeles, culture and society. The EDGE Award recognizes rising talent with demonstrated innovation, while the EMERGE Award acknowledges young designers with promising futures. The COMMUNITY Award commends an individual or organization for contributions to enriching diversity and inclusion in Los Angeles and design.

Block Party at ROW DTLA
Friday, June 23, 2023, 6:30-9:30 p.m. | ROW DTLA
LADF kicks off its annual festivities, in person for the first time since 2019, with a public design party in the streets of ROW DTLA. Explore exhibitions, design installations, pop-ups, and more.

People Powered: A Screen Printing Workshop
Friday, June 23-Sunday, June 25, at ROW DTLA, join designer and Firebrand Creative House Founder Schessa Garbutt for a screen printing demo and talk about protest art histories. Print your own customized talismans of resistance with a design from the Firebrand collection. Fabric will be provided for those who would like to make patches. Attendees are encouraged to bring two cotton garments (T-shirt, tote bag, hoodie, etc.).

Big, Small, and Messy Design History: Los Angeles + Add-a-Thon Live!: Expanding Los Angeles' Graphic Design History Together
Saturday, June 24, 2023, 12 p.m. (talk), 1:30 p.m. workshop at ROW DTLA.

The People's Graphic Design Archive Co-Director Louise Sandhaus will discuss the crowd-sourced, virtual archive of inclusive graphic design history. Following the talk is a hands-on workshop in which participants have the opportunity to add material to the Archive and learn basic research techniques. Participants are encouraged to bring a digital photo or scan of graphic design to the workshop along with as much information as is available about the work.

Design for the People Dinner: asi asi projects x LA Design Festival 2023
Saturday, June 24, 2023, 7 p.m. at ROW DTLA is hosted by asi asi projects, a creative agency that owns and operates a Los Angeles social house and supper club, with gifting by Converse, the most iconic sneaker in the world. This design-centered dinner features a four-course, family-style menu prepared by "Cambodian Cowboy" Chef Chad Phuong along with wine pairings, dessert, and table talk with a special guest from the design community seated at each table to facilitate conversation and connectivity.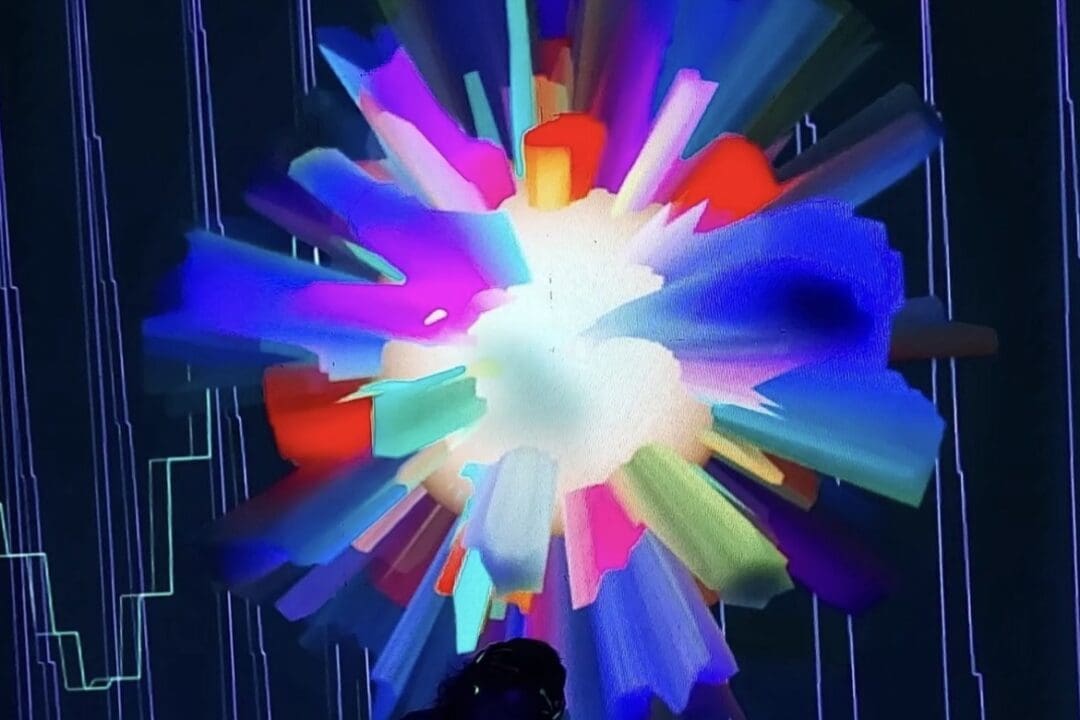 Sympathetic Resonance by Lachlan Turczan
Created for Shaped by Water, exhibited at Milan Design Week in collaboration with Google, by LA-based artist Lachlan Turczan who works with water, light and sound.

MDAP Neurofeedback Project
Musician, composer and creative programmer Mario D. Alvarado (MDAP) combines technology and art to generate music using body movement, brain waves, heart rate, and breathing. Through various software algorithms and biofeedback sensors, the human body and its biological processes become the composer of an audiovisual performance.

Dyan Jong Light Installation
By repurposing film lights, Dyan Jong creates large scale, immersive light installation art with relevance to Los Angeles. The film lights are a nod to her origins as an image-maker in music & entertainment, openly present to acknowledge their role in shaping Hollywood "movie magic."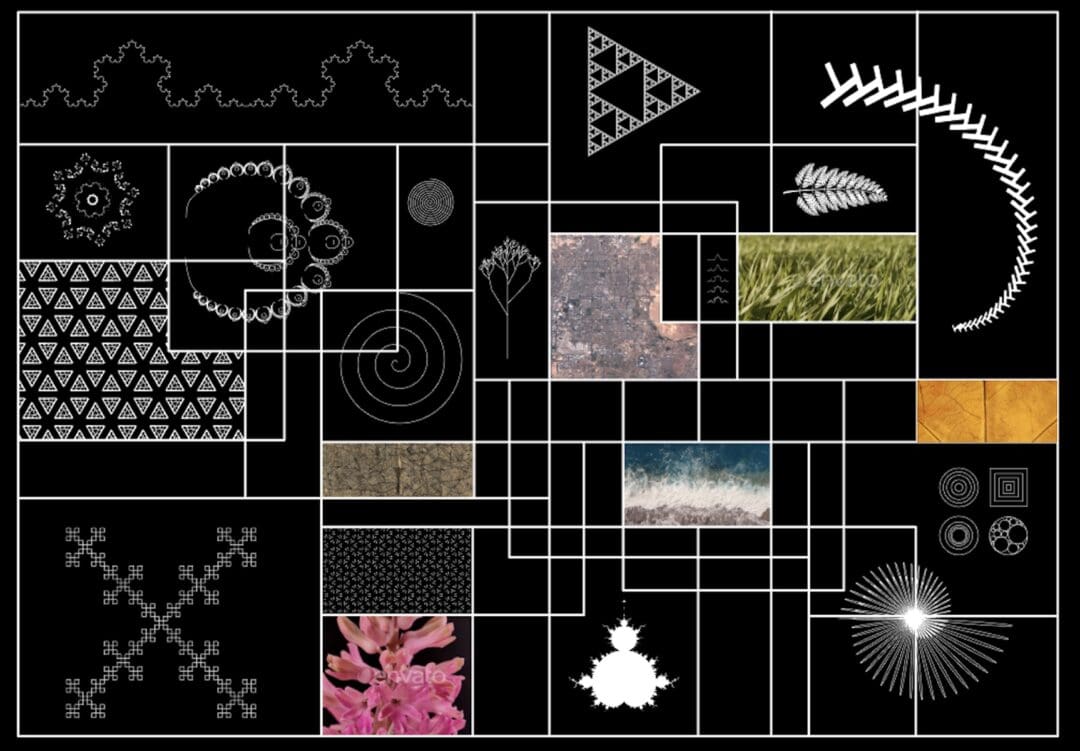 Silas Munro: On the Consideration of a Black Grid
Graphic designer Silas Munro presents his latest work, a brief visual essay that charts a series of experimental meditations on how grids can shape Black liberatory forms. Accompanying the exhibit will be a talk at 10:30 a.m. Saturday, June 24, 2023 at ROW DTLA.

Natural Forms | Chair Exhibit
A group show from LA-based designers with a focus on chairs created from natural materials, altered through natural and unnatural forces. Exhibitors include Tristan Louis Marsh, James Mitchell, Rest Energy Founder Caleb Engstrom, Studio Sam Klemick, and AN ConceptFounder Alper Nakri.

Croft House 'Sierra Chair' Exhibition
View Croft House's 10th anniversary Sierra Chair collection during LADF 2023. The Los Angeles-based furniture brand has partnered with 10 top interior designers to reinvent and refresh the iconic Sierra Chairin honor of the product's 10th anniversary. Each designer put their own spin on the classic, from fabric selection for the cushion to powder coat color for the chair's frame. Participating designers include JSN STUDIO Co-Founder Adair Curtis, Jeff Andrews Design, Studio AHEAD, LH.Designs Principal Linda Hayslett, Studio Faith Blakeney, Brooke Wagner Design, Studio Munroe, Tali Roth Interior Design, Noz Design Founder Noz Nozawa, and Max Humphrey.

Studio The Blue Boy Exhibition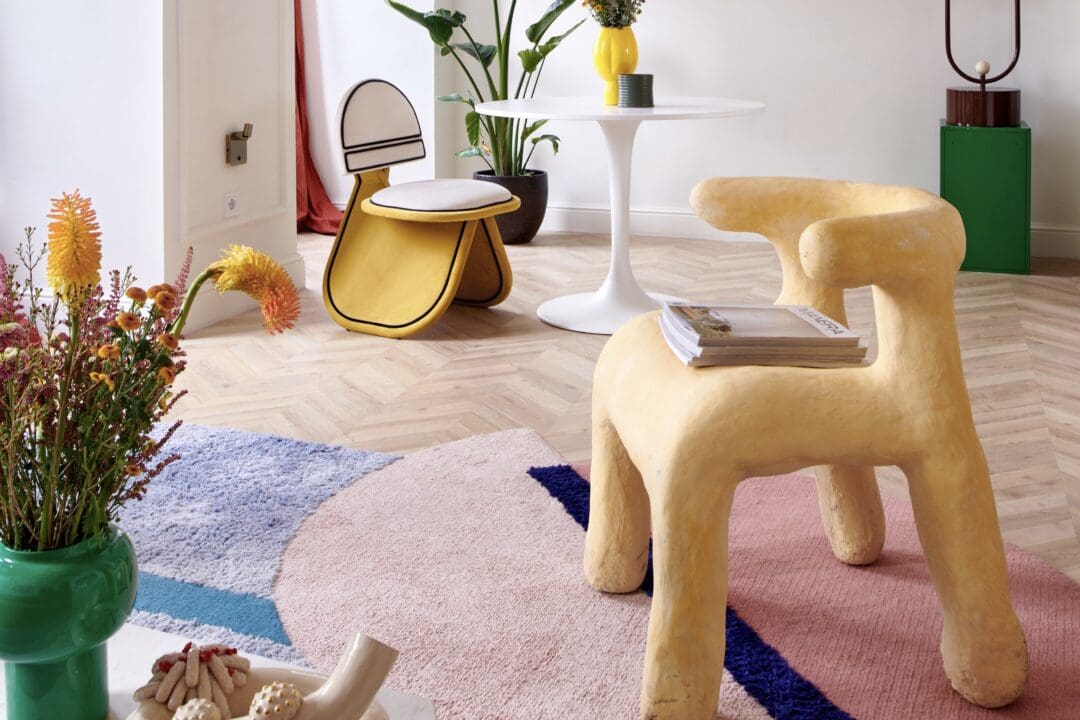 Tokyo-based designer, art director and founder of Studio The Blue Boy Keisuke Shoda brings his latest rug collection stateside to LADF 2023, coinciding with the 2023 launch of the studio's bespoke rug service. Each rug is its own vibrant display of color with sculptural lines and geometric forms, all showcasing the highest quality of Japanese craftsmanship and made from 100% New Zealand wool.

The Reckoning and The Aura, presented by ARRAY Alliance Law Enforcement Accountability Project (LEAP)
An initiative commissioned by Academy Award-nominated filmmaker Ava DuVernay's non-profit, ARRAY Alliance's LEAP presents The Reckoning, a dance film by choreographer Francesca Harper, and The Aura, an audio drama experience by multimedia artist Julian Stephen.

RAD Furniture x Lander Skateboards Furniture Installation
Los Angeles-based RAD Furniture hosts a temporary furniture installation during LADF with the brand's sister skateboard company, Lander. Setting up at ROW DTLA, RAD and Lander will showcase two very different uses of the same design philosophy: a skateboard made from recycled fishing net next to the furniture that inspired it.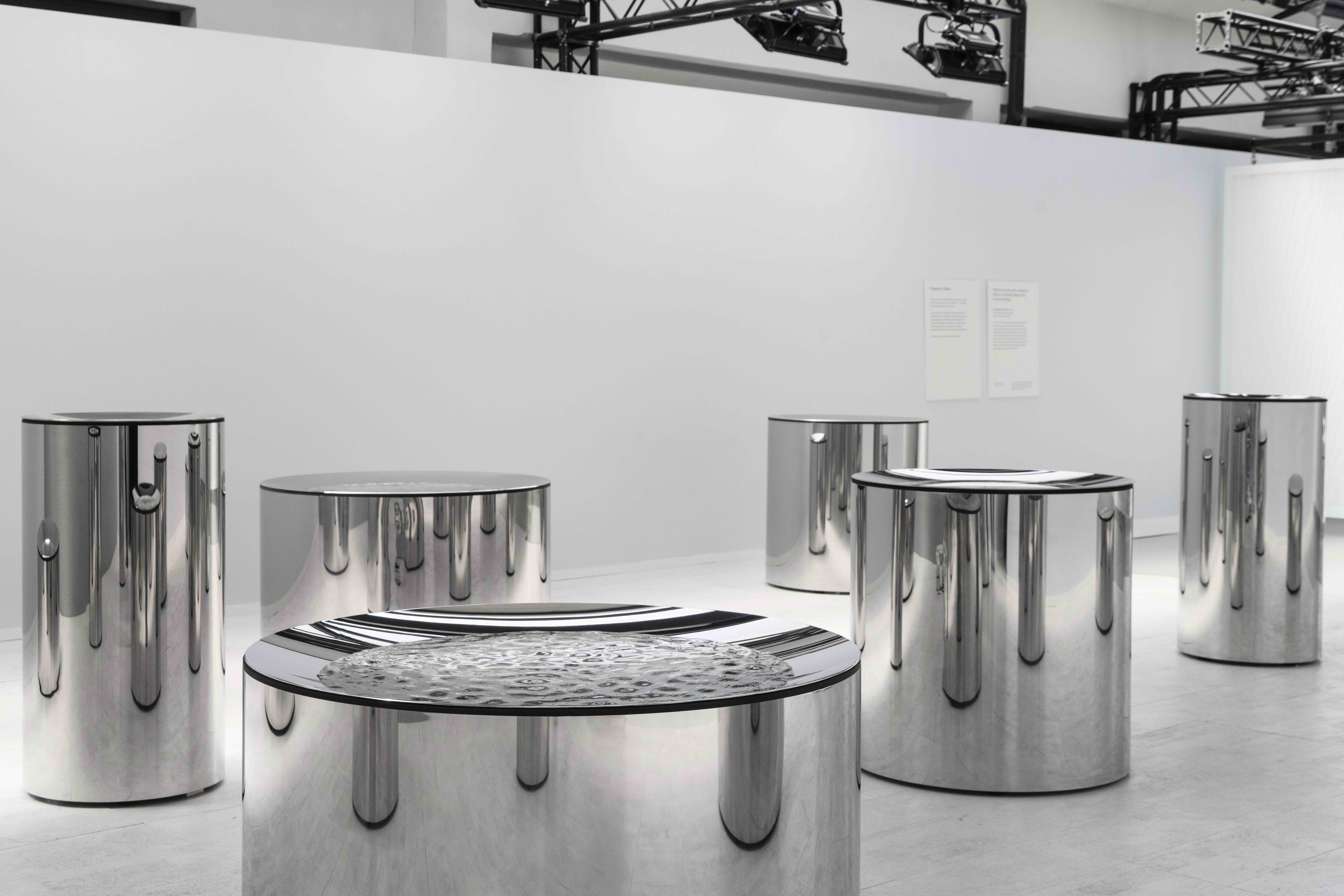 Flowerboy Project Installation by Sean Knibb at
Ace Hotel Downtown Los Angeles
Flowerboy Project Creative Director Sean Knibb unveils a dried flower installation at The Mezzanine above LOAM restaurant at Ace Hotel Downtown Los Angeles. The installation will remain on view through the end of June.

Beyond the four-day festival, LADF has plans for year-round engagement through design field trips, design-driven culinary events, and exhibitions and activations across Los Angeles. ladesignfestival.org