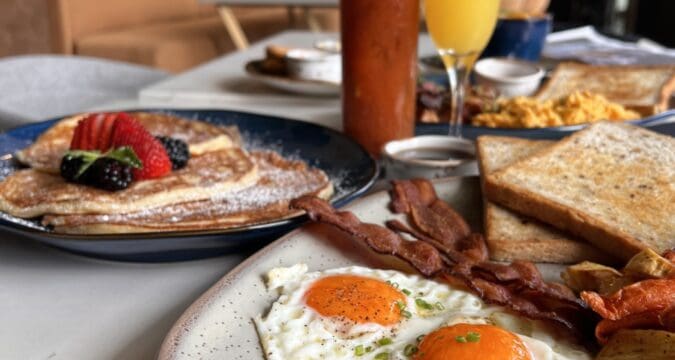 Awe, the summer. The sun is high, and the weather is warm. Yet while most dream about BBQs, and catching tans with friends, splashing around their Downtown pool decks, we think about eggs and bacon, French toast, an endless mimosas!!!!
Get ready to don your weekend best, as tables fill from 11-3pm on the two of the most relaxing days in the Big City – it's brunch time in the DT. Here's a countdown of 10 Greatest Brunches in Downtown Los Angeles.
10. SAYING GOODBYE at NICKEL DINER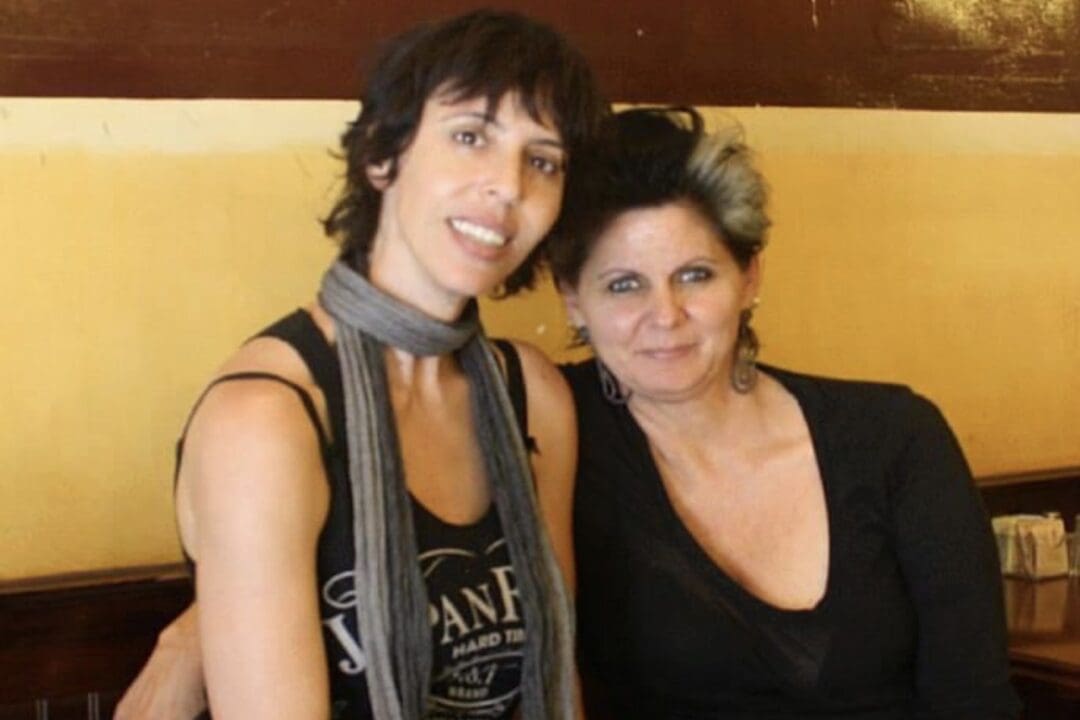 If diners haven't had the chance to experience brunch at the Nickel Diner by the time you're reading this, sadly, it may be too late. After an incredible 15-year run, owners Kristen Trattner and Monica May made the difficult decision to close their doors on May 28th. We bid farewell to endless shifts spent nourishing Downtown LA with some of the most delectable pancakes known to…whatever you identify with.
For years, Nickel Diner was one of the few places in downtown where diners could relish a Southern-style breakfast. This 1940s-style diner, with its unassuming exterior, held a charm that only revealed itself once diners stepped inside.
Behind its doors, diners would find a bustling kitchen and a dedicated staff, always eager to please their hungry customers. The line of patrons, much like the diner's warm-heartedness, seldom ceased to flow. They even extended their kindness by catering to the homeless through their warm meals program, making a difference in an area of Downtown often overlooked.
Surviving in an environment that could easily overwhelm most, Nickel Diner became a true hospitality pioneer. They have seen it all, and with their departure, a piece of Downtown LA's rich history bids farewell.
The world will no longer be able to savor their famous bacon donuts, but the memories of their handmade jam and mouthwatering patty melts will remain in our hearts and in our rumbling tummies, forever. To the team at Nickel Diner, we raise a toast. You will be deeply missed.
9. AL FRESCO at RAPPAHANNOCK OYSTER BAR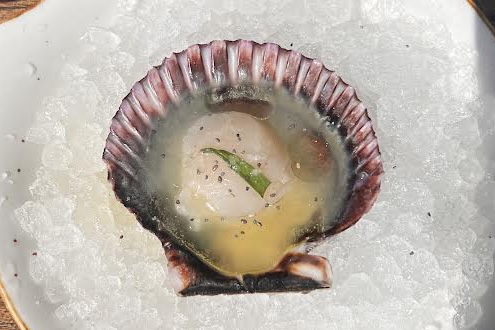 Can't make it to brunch on the weekend? Set sail for RappBarDTLA where brunch is served seven days a week.
This lively Downtown establishment fringes of the borders of the city within Diners and embraces the carefree ambiance of a waterfront day, even though it's surrounded by over 32,000 acres of industrial concrete.
Whether you choose to dine indoors and catch a glimpse of RappBar's master Oyster Shucking techniques or partake in the great outdoors near a magnificent fig tree, a brunch at RappBar keeps DTLA in a state of relaxation, akin to a mini-vacation.
Chef Wilson Santos offers Diners a delightful blend of brunch classics infused with a Mexican twist. Begin your brunch journey with zesty Oyster Tacos, tantalizing Lobster and Shrimp Quesadillas, and the most tantalizing oysters for miles around.
We like to indulge in a variety of specialty cocktails that complement the offerings of the DTLA Outdoor lifestyle mall. It's one of the few places where you can savor a delicious brunch and embark on a tipsy shopping spree all within the same location.
8. FIGHTING FIRES at ENGINE CO NO 28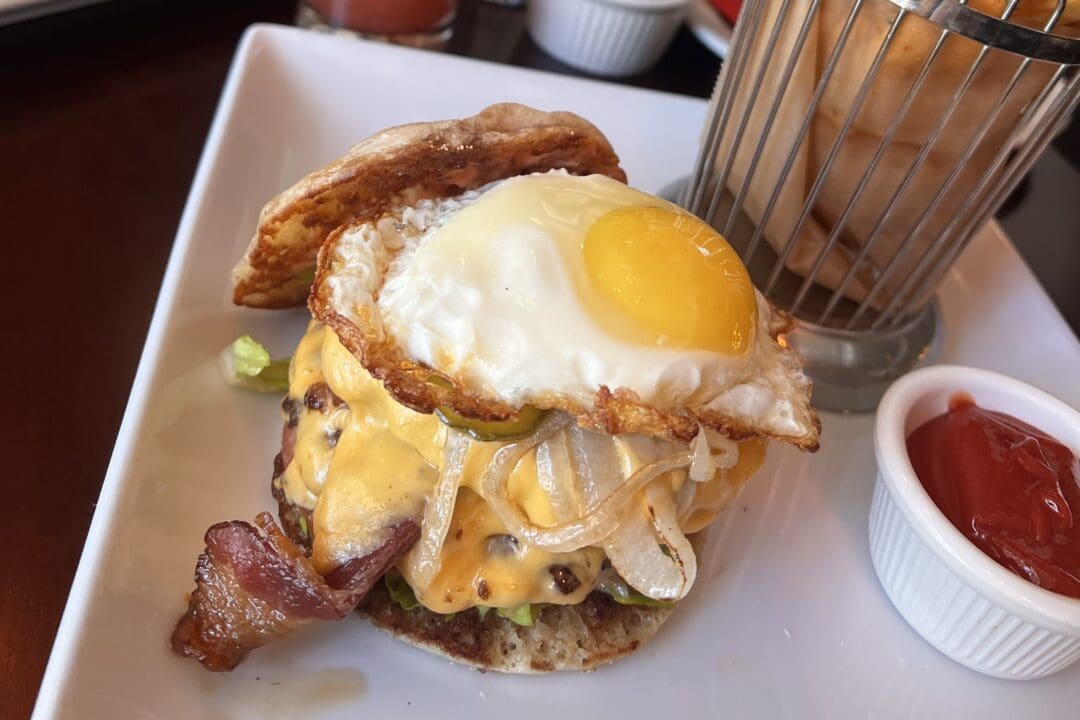 Downtown LA boast the most fantastic architectural landmarks in the world. If dining inside a page of history is your thing, Engine Co No 28 is the perfect choice for brunch offering a unique experience in a 100-year-old building where firemen once gathered.
Brunch is served Saturdays and Sundays, complete with table-side Mimosas and spicy-hard Bloody Marys.
There's something heartwarming about enjoying a delightful plate of chicken and waffles topped with mixed berries against the backdrop of rich mahogany wood, high ceilings, majestic pillars, and original brass fireman's pole where brave souls used to slide down and come save you.
Savor the perfection of ENGINE'S WAGYU BURGER, two prime beef patties topped with crispy bacon, melted cheese, a delectable house spread, the freshness of lettuce and tomato and a lone egg, sunny side up!
Natural light shines on this mouthwatering delight enjoyed with choice of a soft brioche bun or a toasted English muffin reminding the dinner it's an early meal.
We recommend the FIREHOUSE COBB SALAD with its mix of satisfying crisp romaine lettuce, tender chicken breast, savory bacon, creamy avocado and ripe tomato.
Engine Co No 28 offers expertly crafted cocktails. The drinks here are some of the most potent and well-made libations we've ever enjoyed. And we've enjoyed lots of libations, here in the DT.
In addition, Engine Co No 28 has made a name for its business lunches as well.
7. IN THE GARDEN at LADY BYRD CAFE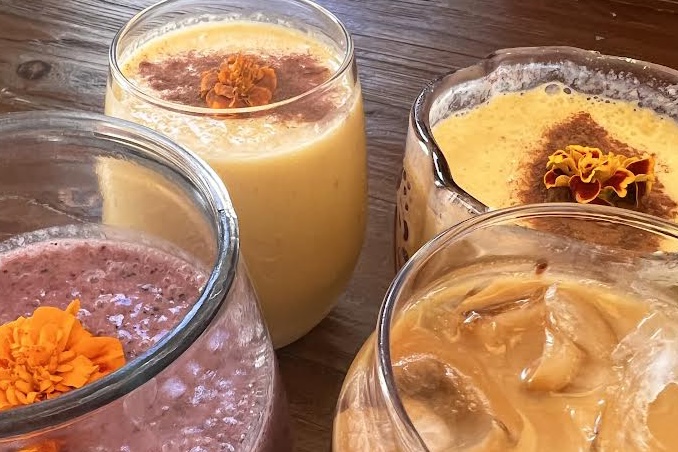 Eating brunch in a wondrous outdoor garden is always fantastic. The only thing more fantastic is you being a part of the garden.
That's how it feels when dining for brunch at Lady Byrd Café located in downtown adjacent, Echo Park, known for its delightful outside garden setting, which places diners inside tiny greenhouses of their very own to sit back on assorted iron rod seating adorned with handmade pillows and watch their enjoyment grow.
Owner Misty Mansouri began enhancing the outside of her midsized coffee shop as a necessity to keep the cafe alive during COVID.
What grew from the idea of Al Fresco became a garden maze of collectibles, tiny eating hubs and overgrown foliage, filled with the sounds of sweet hints of jasmine and the sounds of tiny birds filling the air.
At Lady Byrd, delicious brunch plates are paired with red and white wines and Soju-based cocktails. We recommend their tender, beautifully decorated signature coffees brought to life with lavender syrups, adorned with the tiny flowers that grow throughout the garden.
Misty told DT Weekly, diners gravitate towards the Lemon Poppyseed Pancakes, made with lemon ricotta, homemade jam, whip cream, and honey. We recommend the Salmon Benedict with smoked salmon, spinach, spicy Hollandaise, served with a side of potatoes or mixed greens.
And no brunch at Lady Byrd Cafe would be complete without a bowl of their Creamy Shrimp Pasta loaded with perfectly cooked shrimp, sautéed mushrooms, Aleppo pepper, and parsley topped with Parmesan in a creamy Alfredo sauce.
6. MANLY SPORTS BRUNCH at SMOKE CITY CHAR BAR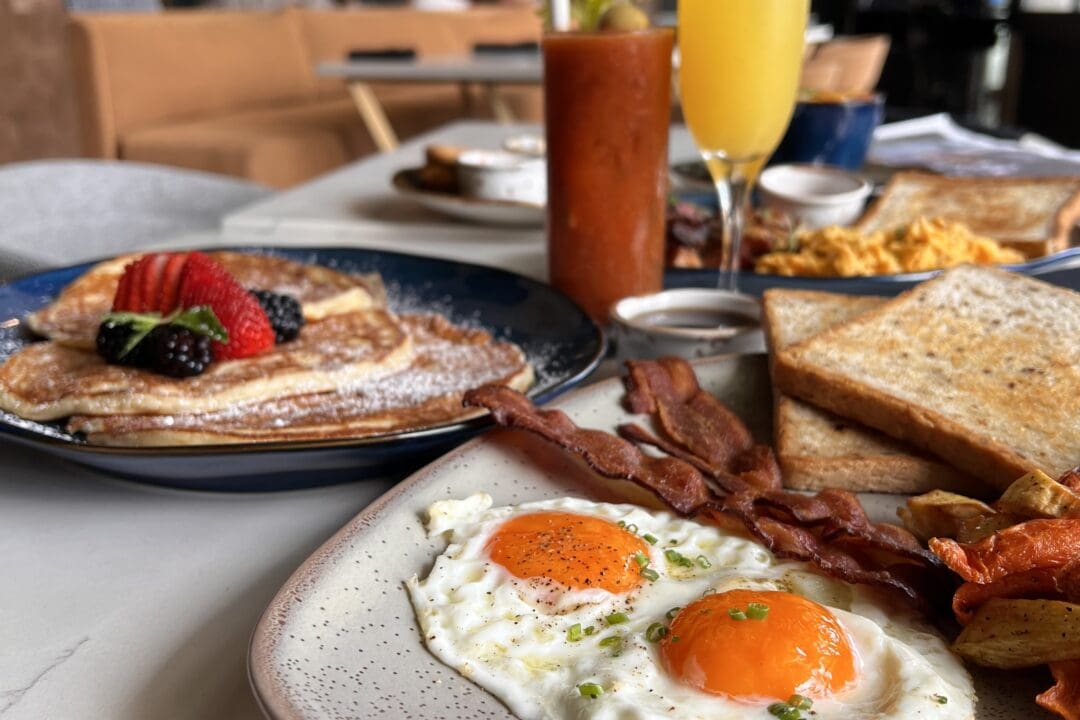 When Smoke City Char Bar first opened roughly a year ago in the Arts district, they didn't serve brunch. Instead, they focused on what they did best—serving some of the most delicately prepared BBQ brisket Downtown had ever had the pleasure of enjoying.
Alongside barbecue favorites chicken, baby back ribs and tri-tips magnificence, they offered an array of delectable sides like corn on the Cobb, watermelon salad, mac & cheese, and their signature must-have—the mouthwatering fresh corn riddled cornbread brought to Downtown by master Chef Omari Williams.
Since then, Smoke City Char Bar has undergone some exciting new changes. Chef Omari moved on to helm The Palms restaurant as Executive Chef in South Park, leaving behind his trusted sous chef George Huynh to carry on Smoke City's culinary legacy. And boy, did George take it to the next level with a brunch menu that is nothing short of absolute BBQ mastery.
These days, brunch at Smoke City Char Bar is a perfect blend of sports, hearty meats, and robust cocktails. If diners are in the mood to catch a game, they're in luck—big screens are strategically placed above the bar, ensuring they won't miss one exciting moment.
But let's talk about the drinks. This isn't your ordinary brunch with delicate sips; here, diners find robust and adventurous cocktails like the Mamba, that elevate your experience beyond the obvious choices like Mimosas and the customary Bloody Mary.
Now, let's dive into the heart of this manly brunch—the food. Chef George Huynh has taken the reins, ensuring BBQ perfection in every bite. We're talking Beef Tri-Tip Steak & Eggs, Buttermilk Pancakes, Avocado Toast, and Smoked Brisket Hash. But the real legend on the menu is the Buttermilk Shortbread Biscuit—an absolute Southern style masterpiece.
If there's room, patrons may order generous servings of their BBQ meats complete with a flight of BBQ dipping pools, ready for each succulent plunge. The combination of smoky flavors, tender meat, and tangy sauces is a true delight for any barbecue aficionado.
The portions were so generous that to-go boxes most likely fill with brunch, lunch and dinner.
5. TASTE of HISTORY at REDBIRD VIBIANA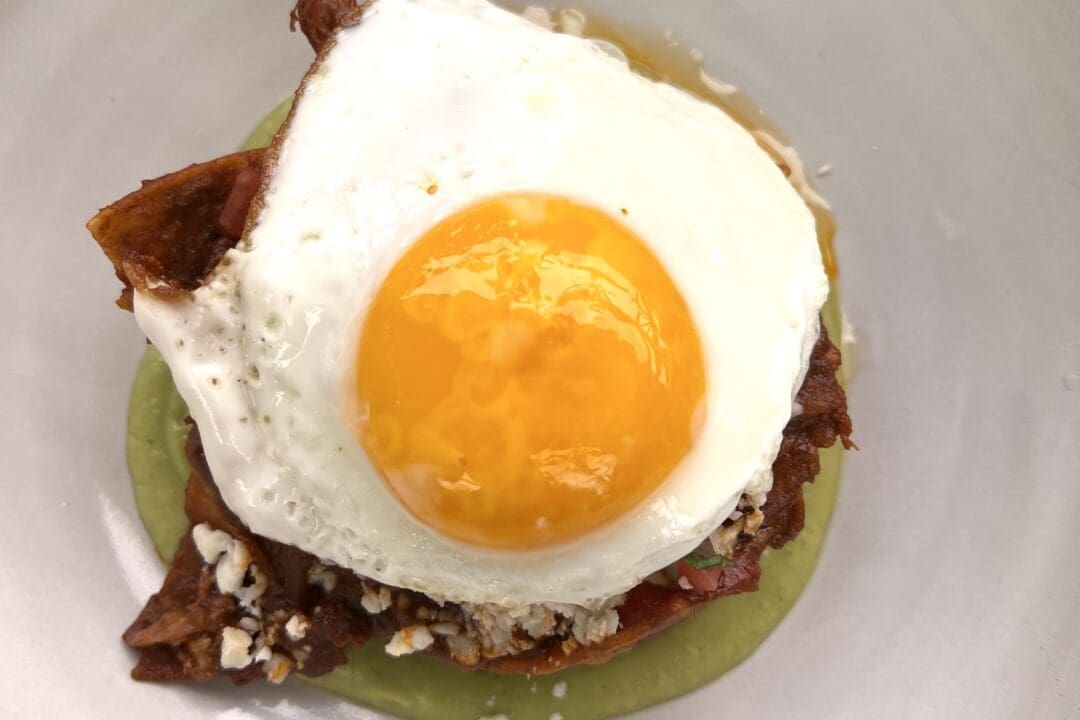 Prepare to be dazzled by the visually stunning feasts that await at Redbird.
Led by renowned Owner-Operator Amy Knoll Fraser and Chef-Owner Neal Fraser, Redbird is nestled within Vibiana's rectory building, a stunning hidden gem and must-have unforgettable brunch experience.
Valet parking, or ride share suggested, after stepping inside, visitors become enchanted by this architectural marvel and seamless blend of old-world charm and contemporary design.
Immediately enraptured by ambiance that is both inviting and visually stunning, be prepared for a brunch that is as aesthetically pleasing as the location itself.
Let's start with Redbird's morning pastries, a flight of pure indulgence.
Picture a pecan sticky bun, a luscious blueberry cobbler bar, and a tantalizing cherry orange scone—all carefully positioned on a white plate to awaken the senses, setting the stage for the culinary delights that lie ahead.
For those with an extra sweet tooth, the powdered BLD Ricotta Blueberry Pancakes topped with Berkshire maple syrup will satisfy any cravings and transport you to pancake paradise.
Now, it's time to delve into the nitty-gritty, or should we say the "Shrimp & Grittys" aka Chef Neal's famous gourmet Shrimp and Grits. With tender head-on shrimp, charred tomato sofrito, and pickled peppers coming together in a harmonious dance of flavors, this dish alone exemplifies why Redbird consistently ranks among the top restaurants in the world.
The Duck Confit Chilaquiles, is a work of art that looks almost too perfect to eat. Beneath its perfectly displayed sunny-side egg, diners discover a tastier leg of tender duck nestled in a mole sauce with creamy avocado. Each bite is a testament to Redbird's commitment to creating masterpieces that please both the eyes and the palate.
Bloody Mary? Sure! There's even enough room to order and sip the Guicy, a refreshing alcohol-free concoction featuring red verjus, Giffard apéritif, and San Pellegrino wild strawberry essenza.
From the awe-inspiring location steeped in history to the visually stunning and delectable dishes, this is a brunch adventure that will always leave an indelible impression.
4. HIGH ABOVE the CITY at PERCH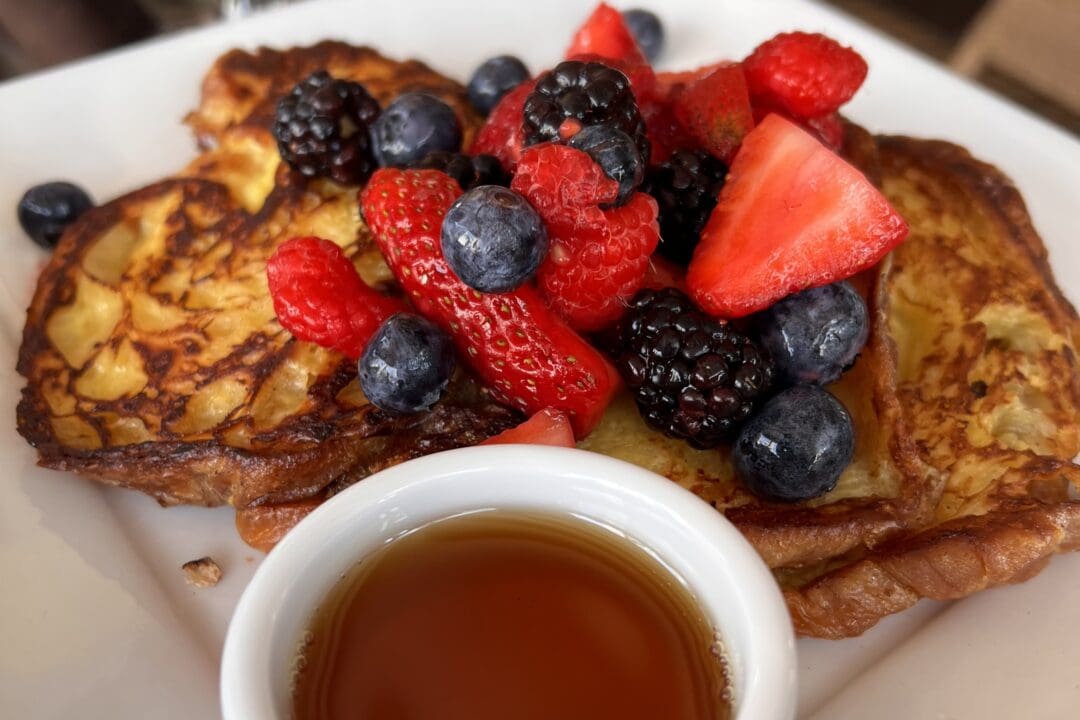 It's been over eleven years since we first rode the elevator of the historic Pershing Square Building stopping just long enough between floors to play a quick note on the old rustic piano before entering a separate mandatory elevator to Perch, Downtown's earliest rooftop restaurant bar go-to.
Overlooking Pershing Square, visitors are surrounded by concrete giants so close they look as though they can reach out and touch them.
For our team, Perch has always been a destination to toast to our most recent accomplishments and this current day visit for brunch would be no exception.
That weekend DT Weekly would raise a glass in celebration of our newest media partnerships with Berkshire Hathaway, Grand Central Market and Grand Performances over a eclectic plate of Baked Brie, Perch's most tantalizing appetizer harmoniously combining the taste of creamy brie, fennel apple pecan slaw, and wholegrain mustard aioli.
Savoring each bite, we found ourselves immersed in the intimate outdoor bohemian ambiance of Perch LA with its beautiful antique-inspired furniture and amazing views and we couldn't have been more content.
History, food, drinks and music coupled with an unmatched view of the south western tip of the Historic Core were the standard we'd compare each brunch on our list to, and we'd grown so familiar with every inch of Perch, it's was easy to allow them to set the bar.
However, on this day we would become acquainted for the first time with Chef Gerardo Benitez' signature French Toast, made with a delectable croissant, drenched in Vermont maple syrup and adorned with fresh berries.
Between each breathtaking bite we inhaled the present, and exhaled the past to make room for a new exciting future that we had worked so hard for.
The Ahi Tuna Tartare brought out fresh memories of what it had taken to get to this point. Years of hard, work and dedication to our craft. The hours and tremendous efforts to support an ever changing downtown community within our pages.
As fine tuned as the jazz band that serenaded each guest, we knew Chef Benitez had to have made a similar journey to obtain this level of quality and commitment in order to establish such bold flavors in every dish.
Nothing came easy, (although we had a particular knack to make it look that way) and like our delicious plate of Crab Benedict, that went down so quickly we knew there were other crabs in the barrel bent on taking it all away. 
But we live for the moment, and this moment called for the combination of poached eggs, Maryland blue crab cakes, and chive hollandaise, jazz and cocktails enough to make us feel a bit more sentimental.
The rooftop ambiance on the 15th floor adds such a touch of sophistication to a brunch in City, even looking up from afar, Perch was as mesmerizing as its rooftop skyline view.
We savored in the Steak Frites, with a side of scrambled eggs, relishing every bite of the tender flat iron steak, the maître d' butter and bordelaise sauce complement. A bit more cooked than we would like, but after a few bites and the flavor sank in, we realized we'd come too far to turn back now.
There was much work to do restoring our town to its formed glory so we sipped our Summer Solstice cocktail a blend of Ketel One peach and orange blossom, lemon, simple syrup, and cava, while reminiscing for the last time, before we found ourselves determined to conquer what seemed to be an intoxicating future. 
3. DOWN the RABBIT HOLE at PROABITION DTLA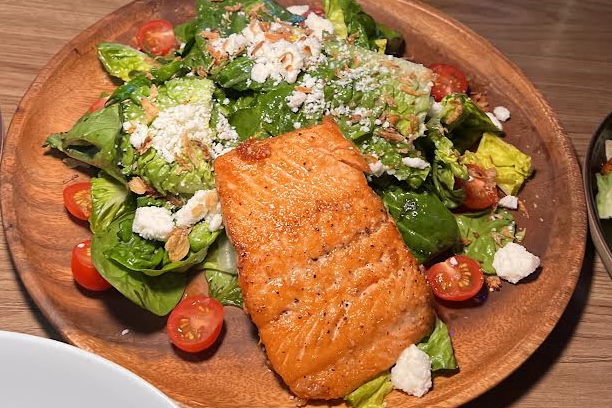 Once upon a whimsical time, deep within the enchanting realm of downtown Los Angeles, existed a brunch so extraordinary that it could only be summed up in two words:
Salmon Salad.
We can't testify to a better-cooked salmon in the Downtown area. And although we haven't tasted them all, it's almost like we don't even have to.
ProAbition serves a crispy on the outside, decadent, juice-filled on the inside salmon cut, seasoned to perfection, prepared with just the right amount of pink that holds its flavor and its heat until the very last bite. Beat that.
Drink Me!
Sure, but did we have to drink all the drinks? Yes! This is not just brunch; it's a party with the Mad Hatter, White Rabbit, and the Red Queen all in attendance.
The BAD BUNNY'S BUZZ with Callisto Rum, a carrot, soaking in Chareau Aloe, Honeysuckle, and Lime was the first to call out to us, but it was the CATERPILLAR'S CAFFE with Vodka, Coffee Liqueur, Honeysuckle, Sherry, and Vanilla Mint Cream that really made us feel grown and sexy.
Yet, it's not the libations that coerced DT Weekly to place ProAbition so high up on our list; it was their genuine, unpretentious hospitality. The unfeigned attention of the staff, chef included, made everyone feel welcome. They took the time to express real feelings and accept gratitude without taking our compliments for granted. It reminded us of the old Downtown, where it was okay to be yourself after a few drinks and some Brussels sprouts without peering eyes or judgment.
Sure, DTLA can be Alice, but be warned: it's a daytime brunch, yet the crowd and attire scream nighttime club. The feeling is festive with club sound levels, thanks to the live violin-playing DJs, Fire dancers and determined staff bent on making sure everyone has a great time. Or it's off with your head.
Every so often, a trail of servers will come by with sparklers and complimentary shots to celebrate a birthday or two. It gets pretty wild down this Rabbit Hole, and the town loves it.
Eat Me!
Chef Aaron Hernandez is not a rookie. We repeat, the chef is not a rookie. His BONE-IN NY STRIP and eggs served with Mashed Potatoes, Grilled Asparagus, and Herb Gremolata is a testament to his experience and knowledge in the kitchen. His pancakes, kept thin and topped with whipped cream, turned our bellies from small to large as we continued to grow from the time we arrived until our departure.
Jokingly donning a Mad Hatter Hat, he shared his tale of cooking his way to the top, becoming Executive Chef of Tender Greens in Silverlake, which eventually led him to open Nomad Hotel before settling to host Prohibition's tremendous spiked tea party.
As curious wanderers we descended into ProAbition's mystical depths, and stepped into a realm where time danced and reality melded with fantasy, culminating in an enormous slice of strawberry-topped cheesecake.
It was a place where day and night converged, where brunch transcended its customary boundaries, transformed into a vibrant soirée. Don't be late.
2. BRING THE FIESTA at PEZ CANTINA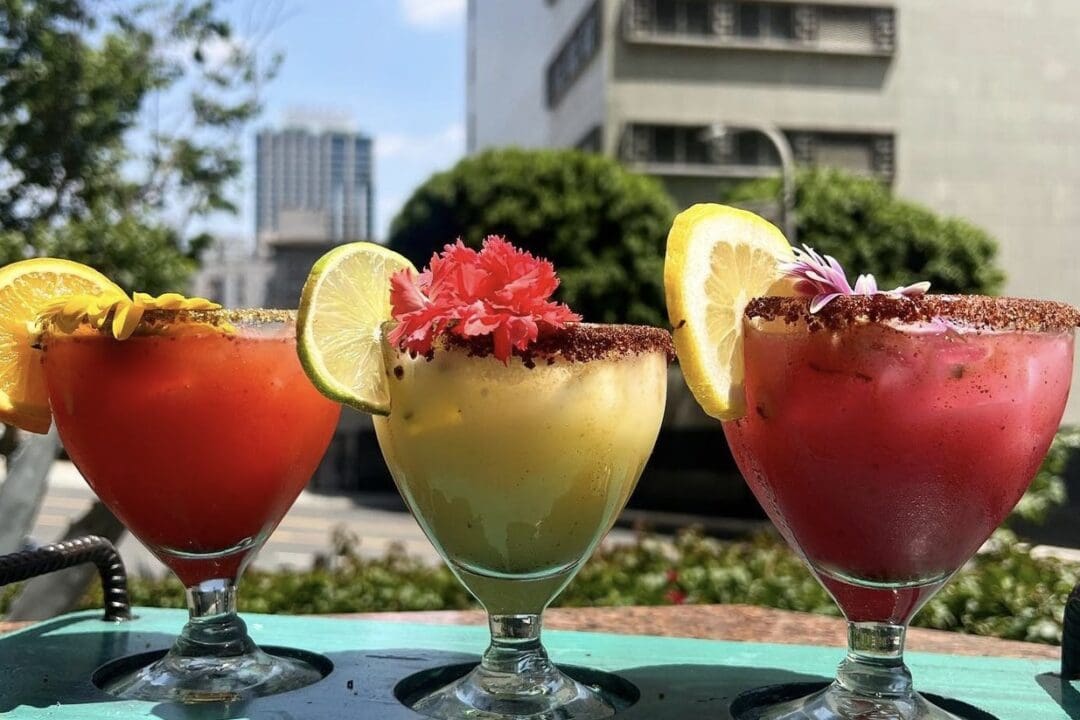 Situated on Bunker Hill, Pez Cantina is the ultimate brunch fiesta destination! And one of the best urban brunches hands down.
This lively and highly seasoned Mexican-style surf and turf restaurant boasts a prime location with a patio that serves up epic views of Downtown's most prestigious skyscrapers.
DT Weekly grabbed our amigos and amigas, and headed to Pez Cantina for a mouthwatering culinary experience that began with signature cocktails from the one of our favorite bars.
As we sipped in the sunshine over light conversation, servers began bringing out dishes one by one. The passion of Chef Bret Thompson and wife Lucy Ramirez unriveled passion and dedication to our happiness was revealed with each bite.
Inspired by their repeated travels to Loreto, Baja California, their vision was to bring the spirit and soul of the region and influence of Lucy's Mexican culinary roots to a restaurant using Bret's refined skills as a seasoned professional chef. Mission accomplished.
Together, they've established PEZ CANTINA as the city's go-to for a delightful blend of Mexican flavor and culinary creativity.
The generous portions kept coming in the form of dishes like the Red Argentine Shrimp Aguachile with lime, serrano, cucumber, avocado, apple, crispy shallots.
The Spicy Tuna Tostada, we could probably solely exist on, came with piled high seared tuna, avocado crema, chile oil, crispy shallots and sesame.
For a healthy dose of green leafy veggies: the the Pez Mex Salad with Romaine, arugula, corn, black beans, avocado, cucumber, tomatoes, pepitas, tortilla strips, queso fresco, & chipotle-lime vinaigrette to share.
The piece de resistance. A scolding hot bubbling pot of delicious righteousness called the Molcajete Surf and Turf. This dish was so unique served in a Mexican cauldron filled with seasoned filet mignon, grilled shrimp, carnitas al pastor, pepper jack cheese, smoky chorizo broth, and a sunny-side-up egg. No better reason for Pez to make the list.
1. BRUNCH TIME at 1917 WINE & BISTRO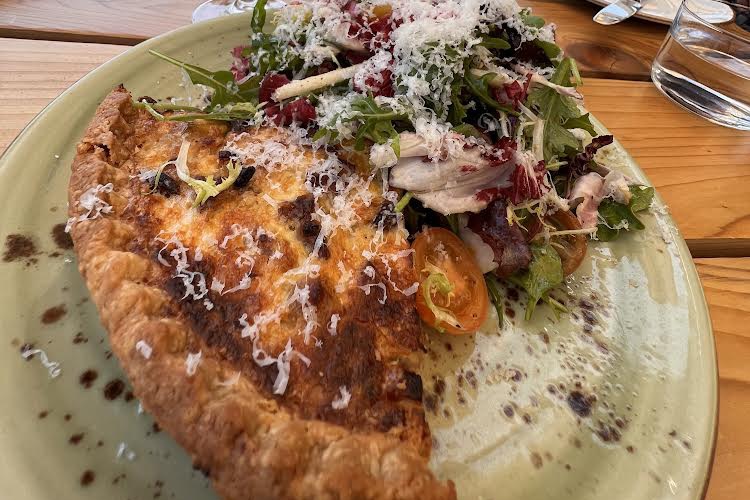 Located in the north-east edge of Downtown Los Angeles, The 1917 Wine Bar & Bistro at San Antonio Winery won our tastebuds and stole our hearts taking first place in our list of 10 Greatest Brunches in the DT.
One visit to San Antonio Winery will have you convinced that God is a grape. Imagine spending an entire afternoon wine tasting, listening to live jazz, and making new friends as you savor the delightful brunch selections at the winery's new outdoor bistro.
Welcome to The 1917 Wine Bar & Bistro, named after the founding year of the Riboli Family's esteemed wine company. This al fresco dining destination offers a modern take on traditional flavors, providing a unique food and wine menu of its own. It's like embarking on a journey through the California wine country of Paso Robles and Napa Valley right here in Downtown Los Angeles.
1917 has a variety of delicious brunch options to choose from beginning with a SALUMI & OLIVE BOARD with planked Fennel Salami, N'duja, 24-month Prosciutto di San Daniela, Talleggio, Pecorino di Montacino al Tartufo, Rabiola Capra, Warm Olives, Piquillo Peppers, and Pickled Gherkins. Followed up by one
very tasty ARUGULA SALAD mixed with Red Onion, Candied Walnuts, 24-Month Parmigiano-Reggiano, and Balsamic Vinaigrette. Maybe suggest the added Seared Salmon to go with it.
Real wine connoisseurs eat Quiche. Their ITALIAN SAUSAGE QUICHE is baked with Organic Brown Egg, Italian Sausage, Baby Heirloom Tomato, Caramelized Onion, Comtè Cheese, and also served with Arugula Salad with Balsamic Vinaigrette.
Heavier dishes like the MEATBALLS AL FORNO with both Italian Beef & Pork Meatballs, plus San Marzano Tomatoes, Whipped Ricotta, Basil Oil, and Crostini are most memorable. While pescatarians are sure to enjoy HAMACHI CRUDO, Yellowtail, with Seasonal Pickled Fruit, Radish, Micro Arugula, Sauce Vierge, and Meyer Lemon Oil.
The 1917 Wine Bar & Bistro at San Antonio Winery has it all, captivating location, historic value, exquisite cuisine, exceptional wine and spirits, live music, exceptional service and warm, inviting ambiance, topping off the list of 10 Greatest Places for Brunch in Downtown.