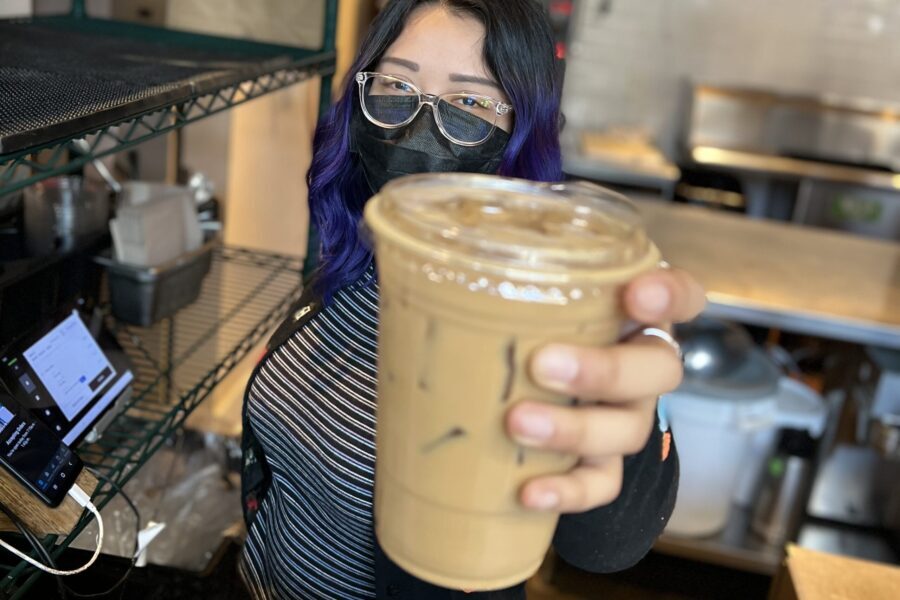 In conjunction with LA Coffee Fest, DTLA Coffee Week returns to Downtown Los Angeles, August 18-25 culminating with the Fifth Annual DTLA Coffee Week issue, entitled "DTLA Espresso Self".

DTLA Coffee Week is an original marketing campaign inspired by the popular Dine LA event, meant to call attention and support for local businesses while offering the community plenty of reasons to try our town's delicious Java.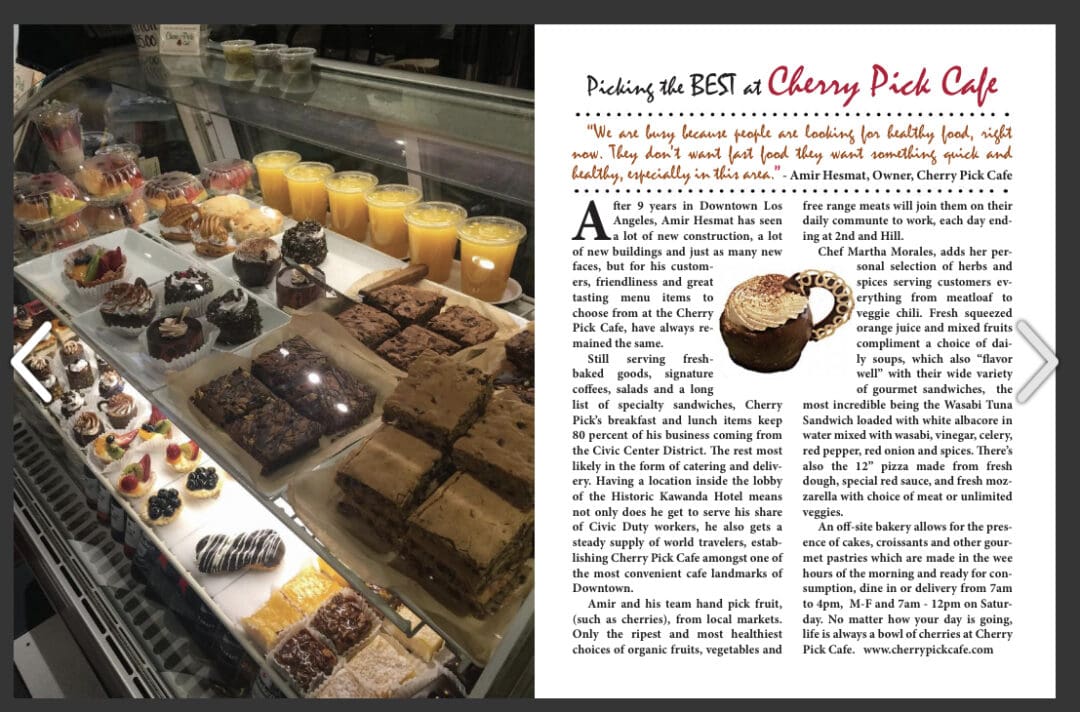 During DTLA Coffee Week, local businesses offer product specials and Downtown Weekly branded menu items. In exchange, the community newspaper offers increased traffic onsite, special events, online engagement, and creative marketing campaigns including; dedicated emails, short videos and special guests post from local BIDs and top DTLA influencers; DTLA Insider, local realtor always in the know, DTLA Wanderer, social media goddess of DTLA, Keri Eats DTLA, troublemaker with an appetite, and Jennifer "Traveling Jen" Cole, an LA based travel advisor and travel blogger sharing all of her favorite spots around the world.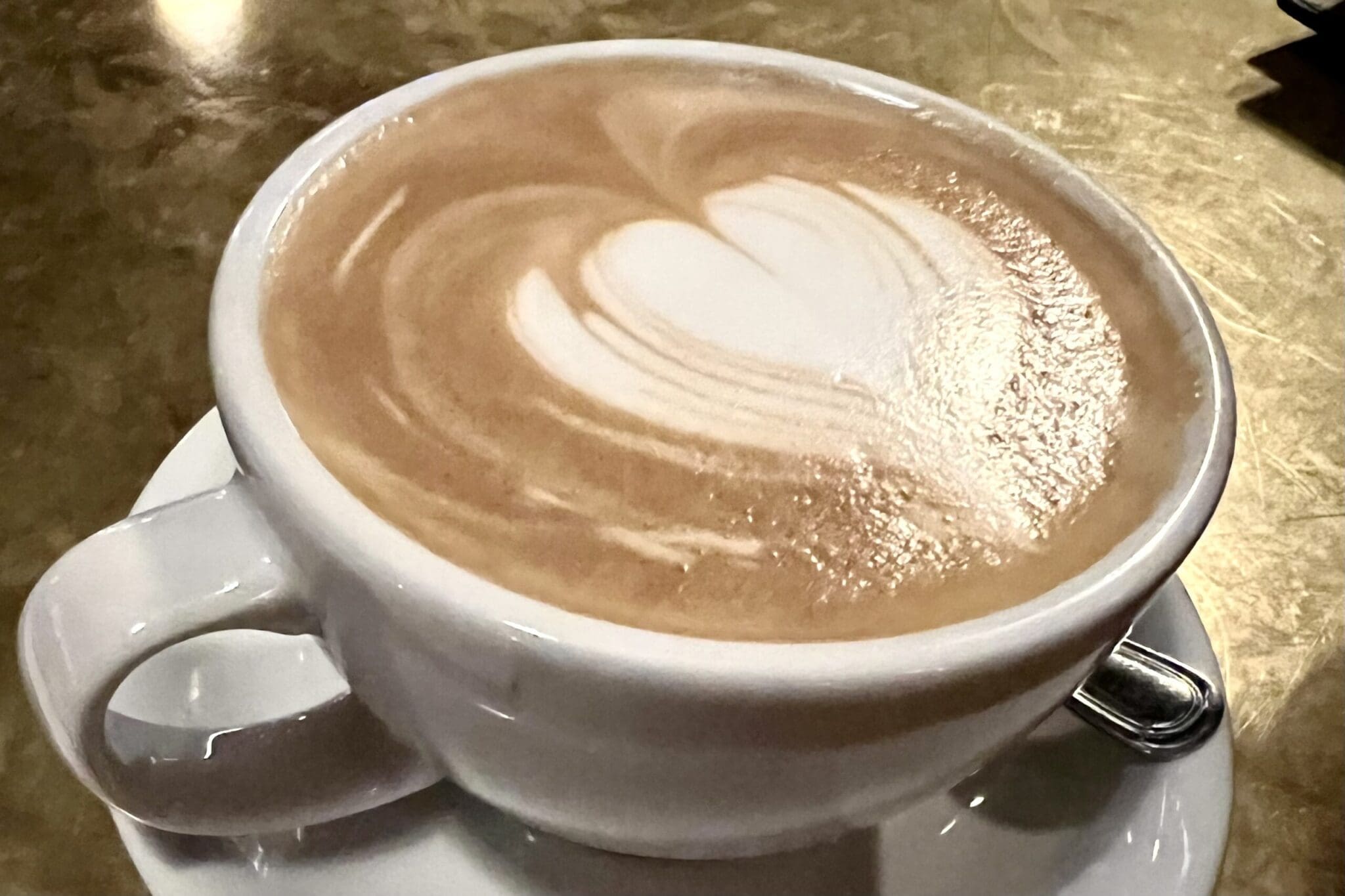 DTLA ESPRESSO SELF
The fifth annual "DTLA Espresso Self" issue features local artists, poets and performance theater, plus, full color pages paying homage to DTLA Coffee Week participants.
This year's participants include Civil Coffee (Fashion District), Nice Coffee (Finance District), Cognoscenti Coffee Roastery (Flower District), ilCaffè (South Park), Cherry Pick Cafe (Courts District), Boxx Coffee Roasters (Arts District), Lucky's Coffee Roasters (Bunkerhill), long time participant, Boketto Cold Brew (South Park), and many others.
Follow Downtown Weekly LA on Social Media #dtlaweekly for an updated list of cafes and special offers during DTLA Coffee Week.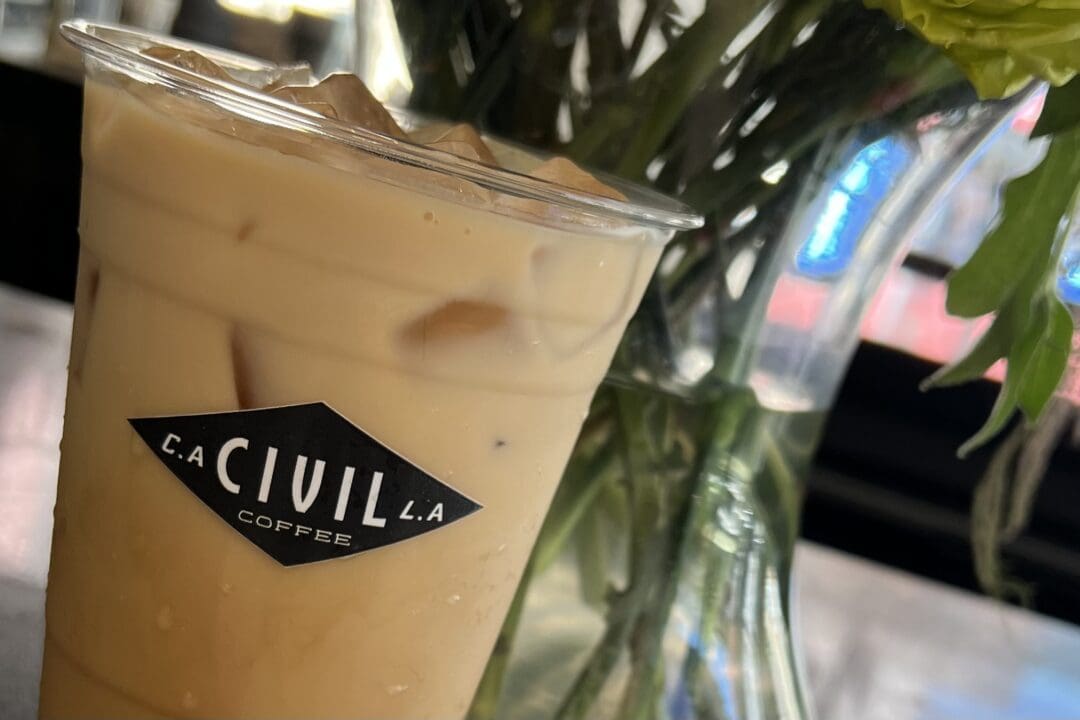 About Downtown Weekly
As a free community resource, the paper has paved the way for diversity and inclusion in Downtown Los Angeles news since 2016.
Setting itself apart from social media influencers and local blog enthusiasts, Downtown Weekly is three times recognized by the City of Los Angeles, and twice recognized by the California State Senate. The paper can be found online reaching up to 2million people a year, or as physical copies placed at over 150 neighborhood locations from USC to Chinatown.
The community-driven news media outlet consist of a rotating list of freelance writers, graphic designers, event coordinators and marketing professionals featuring the ongoing photography of legendaries, Gary Leonard and Eric Epperson.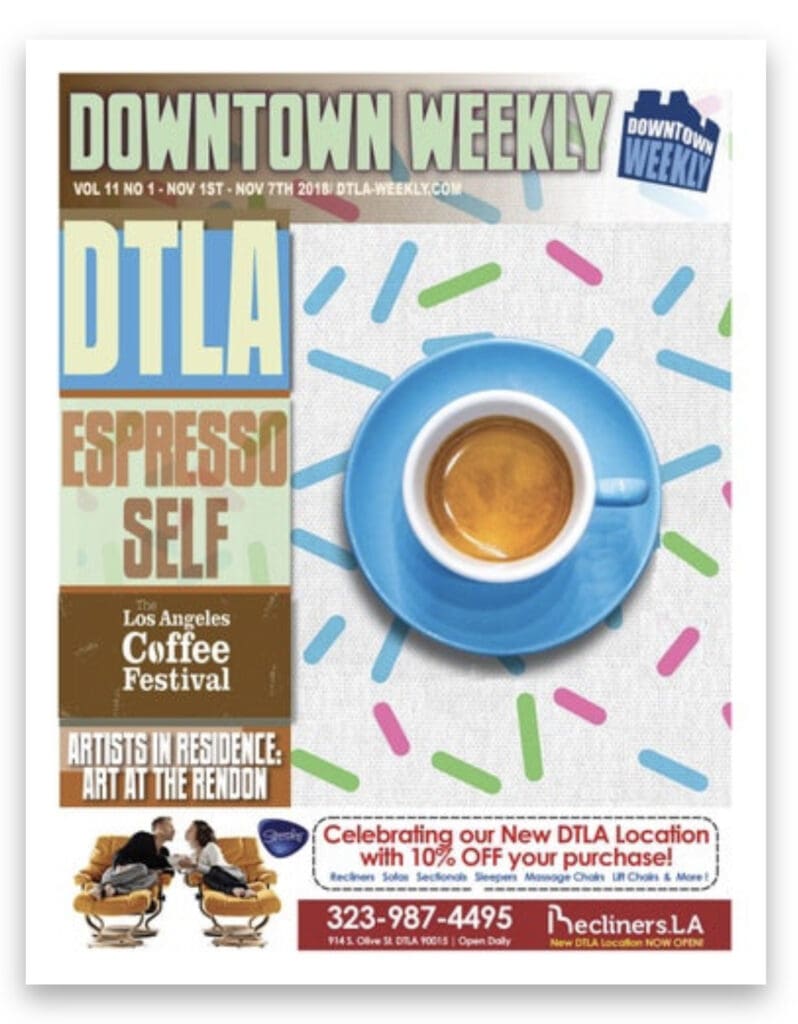 The bi-monthly publication for downtown LA was the first to print a Hindustani on the cover, first to print a Muslim, and first to print black American males in groups over 3 on a cover of a Downtown newspaper. The paper is also the first to establish designated columns for women, gays, blacks and Latinos along with theater, art, real estate, fashion, and health and beauty specifically catering to Downtown Los Angeles.

FULL SPEED AHEAD
DTLA Coffee Week Campaign continues the "DTLA Weekly – FULL SPEED AHEAD" Covid era ideal, joining the young newspaper's other successful community driven campaigns; DTLA Pizza Week, DTLA Vegan Weekend, DTLA Beer Battles, and DTLA Taco Quest.
To participate in DTLA COFFEE WEEK please contact editor@dtlaweekly.com