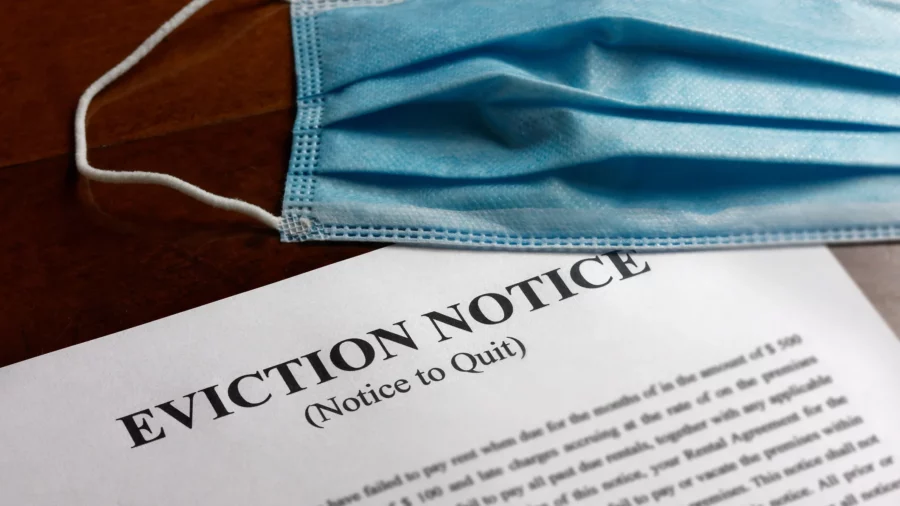 In March 2020, the World Health Organization declared the Coronavirus (COVID-19) as a pandemic and Mayor Eric Garcetti issued a temporary moratorium on evictions for non-payment of rent for tenants impacted by the COVID-19 pandemic.

The City Council subsequently passed an ordinance that ordinance temporarily prohibited evictions of residential and commercial tenants for failure to pay rent due to COVID-19 and prohibited evictions of residential tenants during the emergency for no-fault reasons.
Sign up to receive our popular Get2DTLA Newsletter
On October 4, 2022, LA City council voted unanimously to put an end to the Covid moratorium for evictions on Jan. 31, 2023. Tenants who have missed payments since March 2020 would have to meet two re-payment deadlines. Under state law, they would have until Aug. 1, 2023, to pay back missed rent between March 1, 2020, and Sept. 30, 2021. Under the city's moratorium, tenants would have until Feb. 1, 2024, to re-pay rent accumulated from Oct. 1, 2021 to Feb. 1, 2023.
The city would provide relocation assistance for all evictions deemed no-fault evictions and protections against no-fault evictions for unauthorized pets for an additional year.
Landlords would be able to resume increasing rent on rent-controlled apartments, which account for three-quarters of apartments in Los Angeles, beginning in February 2024.
Two side amendments introduced by Councilmembers Kevin de León and Nithya Raman aimed at increasing tenant protections were approved by the Los Angeles City Council as well.
The amendments – which follow a set of amendments put forth by Councilmember Raman at an earlier Housing Committee Meeting – promise to "go a long way to bring permanent protections to tenants, especially the most vulnerable residents like seniors and low-income residents scraping to get by month-to-month."

"Pandemic related tenant protections helped us keep people housed during a painful time in our city. The success of those protections hold lessons for how we shape the landscape for renters in our city going forward," said Councilmember Nithya Raman. "As a society, we recognized the devastation that evictions can cause for people, and that the city should be there to support tenants through temporary periods of hardship. The new protections that are being implemented in the coming months will help us to build a better LA for all residents."
Renter's rights advocates had called for expanded protections in the face of the lifting of the eviction moratorium, and will now juggle between facing moratorium evictions and key components amended into the ruling to ensure tenants are not unfairly evicted and pushed into homelessness.
Expansion to Universal Just Cause for evictions on rental properties – making sure all evictions are for specific causes and tenants receive relocation support. The amendments include:
Data collection and tracking of all evictions – ensuring the City knows how many people need help finding housing and to adequately staff up to help tenants recover from an eviction.
Creation of a Tenants Bill of Rights – making sure every tenant and landlord knows the laws to avoid preventable issues.
Prior to the pandemic, an estimated 30,000 evictions a year were filed in the City of Los Angeles. During the pandemic, eviction filings dropped by 67%, due in large part to expanded protections for renters.