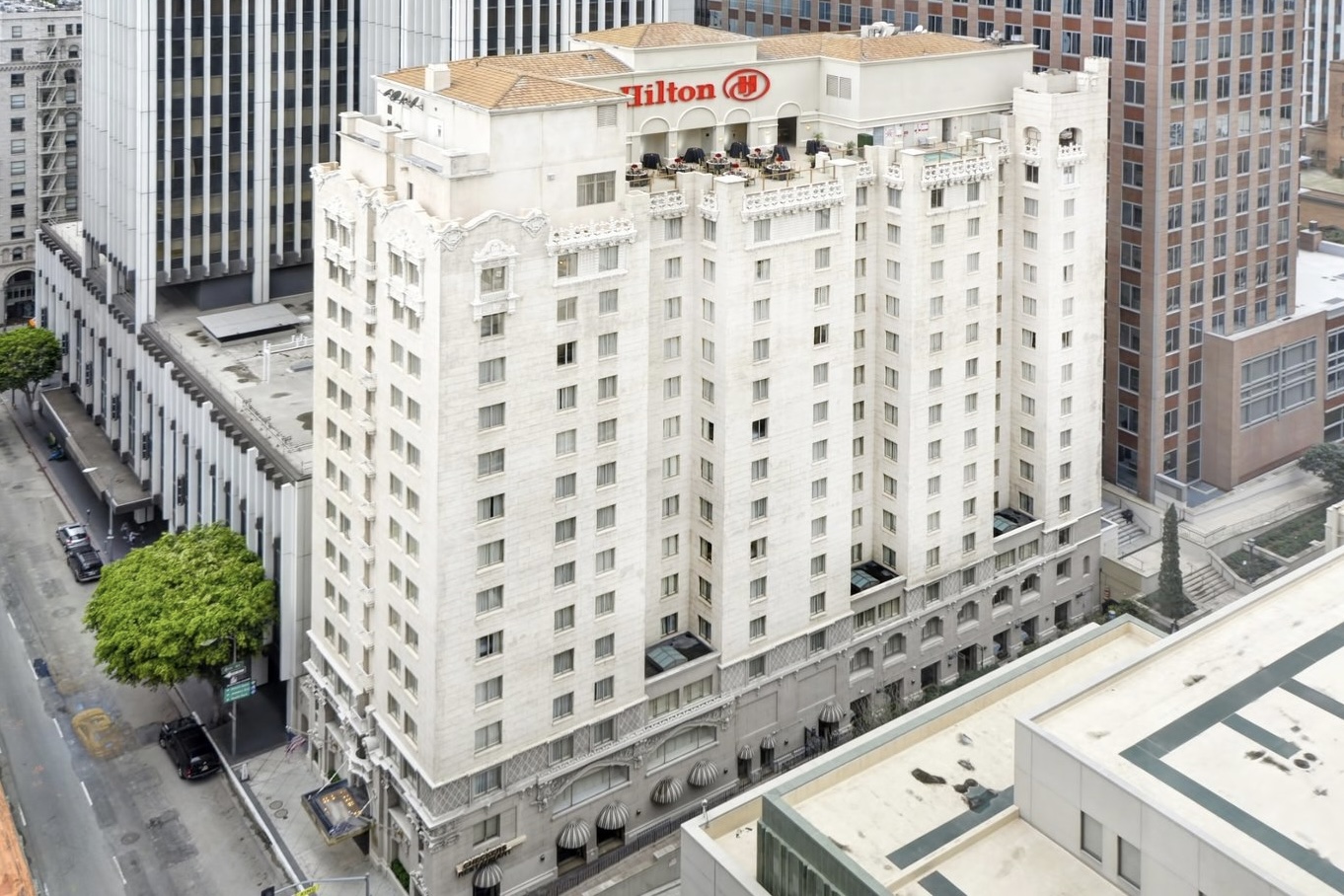 When a businesswoman and her travel companion booked a full nights stay at the Hilton Hotel Checkers on Grand last October 26th, 2021, they thought they'd get a good night's rest.
Their plans were thwarted however when a homeless woman entered the Hotel screaming and yelling obscenities, setting fires, and fighting with security and hotel guests.
Michele LeNoir, of Maryland, filed a lawsuit stating she spent extra money to stay at the Hilton hotel hoping it to be safer due to its location in a ritzier part of town.
Located on Grand Ave just across from the prestigious Millennium Biltmore and far from any homeless encampments, the lawsuit claims after the hotel's fire alarm became active, guests were awakened from their blissful slumbers around 1am.
Hotel staff began frantically directing guests to vacate their rooms forcing them out of bed and into the hallways. As LeNoir did as she was instructed, she was immediately confronted by the unhoused woman who had already been involved with an all out wrestling match with her travel mate.
This turned out to be the beginning of LeNoir's dream stay turned nightmare, as The Los Angeles Fire Department showed up sirens blazing, with protocol that all floors be checked for smoke and flames, leading to hotel guests being held in the hotel lobby for several hours until after the LAFD live arson investigation had ended.
During the incident, the law suit alleges,
"The hotel employee at the front desk was behind the counter on the phone and seemed terrified."
Also, found in the court documents, LeNoir claims the security and the general manager told her that hotel policy was to leave the front door unlocked and the security guards were unarmed.
As the confusion died down, LeNoir and her friend, too terrified to separate again, were eventually given another room around 4:30 a.m. insisting a security guard stay outside their door.
The lawsuit claims LeNoir and her friend's lives have been "drastically changed" by the incident, which has "destroyed their sense of security and affected their well-being," She's suing the Hilton Checkers Hotel for an undisclosed amount, alleging premises liability, negligence and negligent infliction of emotional distress.
The Hilton Checkers has not yet provided public comment.