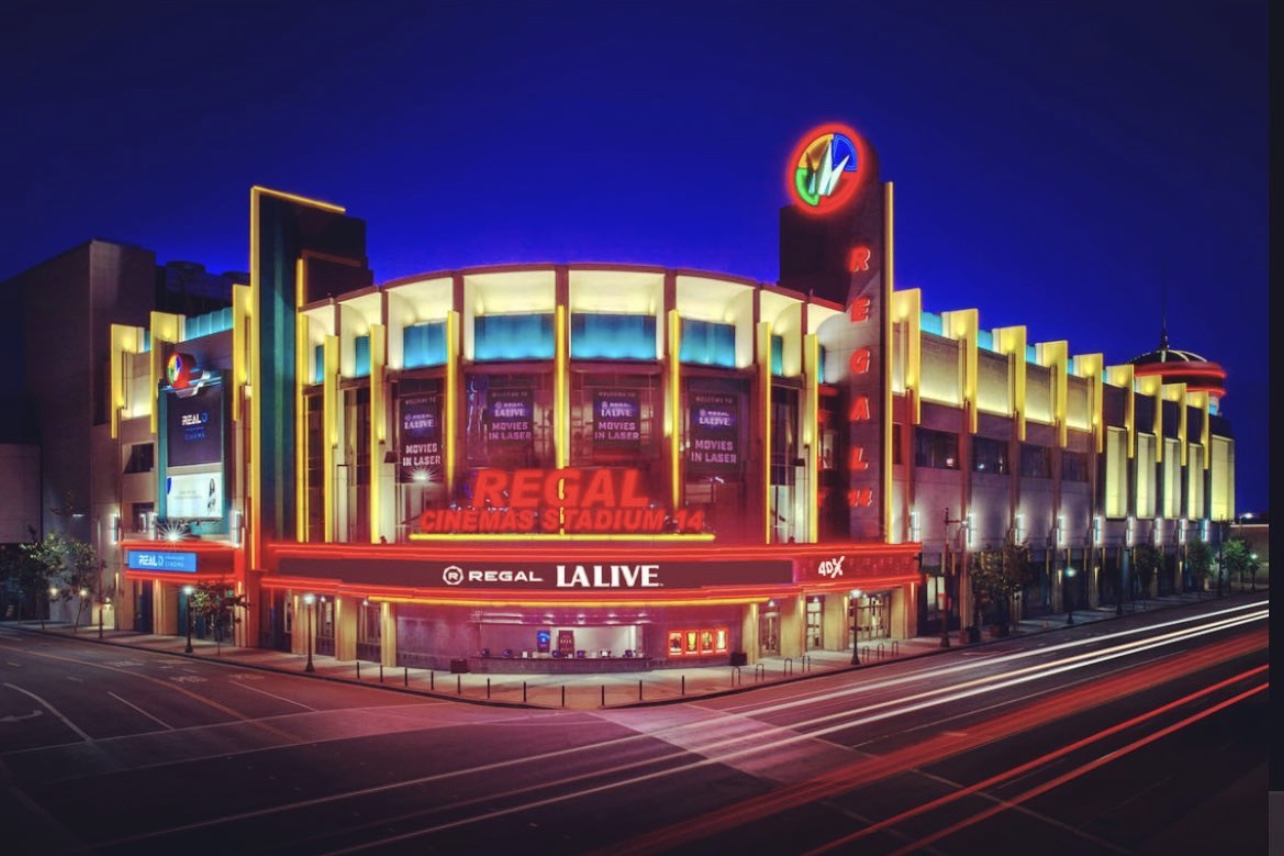 The 13th annual DTLA Film Festival returns to Regal L.A. LIVE, featuring a total of 112 titles including 36 features and 76 short films slated to screen, with virtually all making their world, West Coast, or Los Angeles premieres.
Established in 2008 as a 501(c)(3) nonprofit organization, the festival has grown to become the single largest film-TV event in burgeoning downtown Los Angeles, the historic core and new creative nexus of the city.
"In 2022 DTLA Film Festival continues to embrace its decade-long mission of showcasing movies of all genres by filmmakers from groups traditionally underrepresented by Hollywood. This year's film line-up reflects that commitment to diversity with 62 percent of the films directed by people of color, and well over 40 percent directed by women," says Karolyne Sosa, Director of Programming.
Opening the festival is "Carlos Through The Tall Grass," a coming-of-age tale about a brilliant young Latinx high school student who is having doubts about going to college when he realizes how much all the needy, desperate and deranged people in his dysfunctional world depend on him.
"We're thrilled to have the opportunity to present the world premiere of 'Carlos Through The Tall Grass' as our Opening Night Film. This is a story with an inspiring message about how the promise of the American dream affects one individual and an entire community," says Festival Co-Founder Henry Priest.
The festival's Centerpiece Film is "Cherry," a narrative drama about a driftless young woman who discovers she's 11 weeks pregnant and has only 24 hours to make a consequential decision.
" 'Cherry' is fascinating in how director Sophie Galibert and her cast, and particularly Alexandria Trewhitt who plays the lead character, seamlessly bridge the divide between comedy and drama. The fact that it fearlessly tackles a hot-button issue – abortion – with aplomb made the film our obvious choice this year for our Centerpiece," says Sosa.
Other feature highlights from the festival include the narratives "The Allnighter" with David Koechner ("Anchorman: The Legend of Ron Burgundy"), Justine Bateman ("Family Ties," "Violet") and James Russo ("Django Unchained"), "In Her Name" from actress Sarah Carter ("The Vow," "Rouge") in her directorial debut, "Match" starring Ahna O'Reilly ("The Help"), Austin Nichols ("The Day After Tomorrow," "The Walking Dead"), and Spencer Garett ("Once Upon a Time… In Hollywood," "Bombshell"), "Covid 19 Sins & Virtues" starring Oscar Torre ("Gaslit," "The Haves and the Have Nots") and Mauricio Mendoza ("Counterpunch"), "In Broad Daylight" starring Noel Gugliemi ("Training Day," "The Fast and the Furious"), "Catalyst" with David Bianchi ("A Boy. A Girl. A Dream.," Tyler Perry's "Ruthless") and "Nix" with Dee Wallace ("E.T. the Extra-Terrestrial E.T. the Extra-Terrestrial, "Cujo") and Michael Paré ("Gone," "The Lincoln Lawyer").
Among the festival's documentaries are "Pepe Serna: Life Is Art," a biopic of the veteran character actor of 200+ films with appearances from Serna ("Scarface," "The Adventures of Buckaroo Banzai Across the 8th Dimension"), Edward James Olmos ("Battlestar Galactica," "Blade Runner"), Cheech Marin ("Born in East L.A.") and Eva Longoria ("Desperate Housewives"), and Alyssa Milano-produced ("Charmed," "Melrose Place") "Surviving Sex Trafficking," and "Nothing But The Blood," an intimate look at a community Gospel group that flourished for decades by Grammy nominated jazz singer-songwriter Carmen Lundy.
Short film highlights include "Vuja De" starring Filippo Scotti ("The Hand of God"), "Post No Bills" from producer Francis Maxwell, "Borders" with Daniel Mora ("The Bridge") and "Black Hollywood & COVID" by Oscar recipient filmmaker Charles Burnett and directors Jonathan Burnett and Joy Shannon.
"This year's festival will screen more short films than ever before with 17 separate programs, comprising 74 films. We literally have something for everyone in this year's selection from animation, comedies and social justice to horror, documentary and local L.A. films," says Sonia Bajaj, Senior Short Films Programmer.
Closing the festival is "The Rest of Us," a stunning, thought-provoking documentary shot over a seven year period during the rise and fall of DACA that explores the broken American immigration system.
"During the pandemic, we had the opportunity in 2020 and 2021 to present a slate of films online. However, as an organization we decided that film festivals, or at least ours, are inextricably tied to theatrical screenings and the concept of cinema as a public gathering to experience motion pictures. With all that in mind, we are positively enthusiastic in welcoming back our audiences," says Festival Director Greg Ptacek.
Tickets for all of the festival's programs are now on sale through the festival website: www.dtlaff.com.
The 13th annual DTLA Film Festival is proudly sponsored by City National Bank, Los Angeles City Council District 14 – Kevin de León, Councilmember, SAS Studio, 101 Keys, DCP For All, Le Grand Restaurant, Figueroa Mountain Brewing Company, and L.A. House Cleaning.