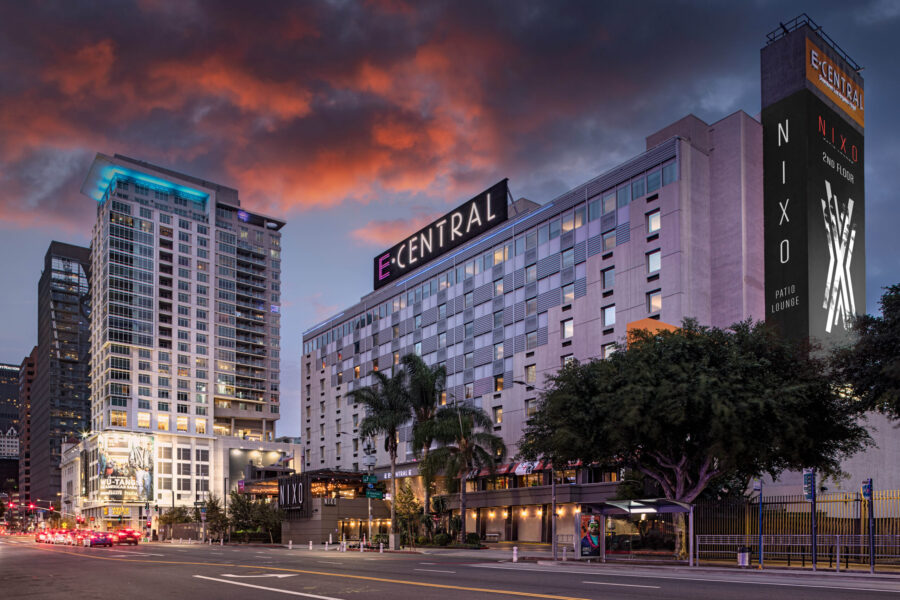 E-Central Hotel is a beloved hotspot in DTLA. Take a look as we dive into Five Reasons Why Downtown Loves E Central Hotel as part of our 2022 Staying with Us? DTLA Hotel Reviews.
Number 1 – Fit for a King or Queen
E-Central Hotel recently unveiled its new branding concept designed to immerse guests in all of the excitement and uniqueness that downtown Los Angeles has to offer. The new look and feel of the contemporary hotel conveys an authentic L.A. vibe.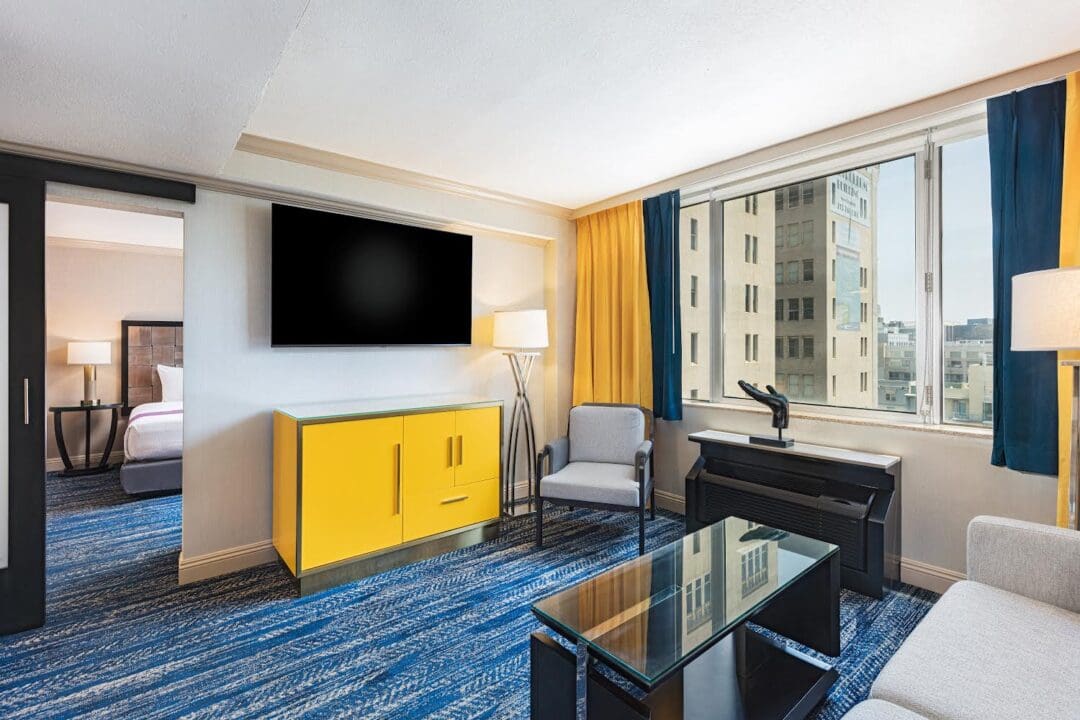 All the rooms at E-Central Hotel are Platinum suites with exception to the Executive suites which are larger. The hotel offers a combination of 179 chic, spacious rooms and suites, exciting views and desirable amenities. Each suite comes with a spacious king or two deluxe Queen beds and amenities galore.
With Wi-fi, cable tv, house robes, temperature control and even a full desk to work if need be, every room at E-Central is sleek, trendy, spacious and comfortable, fitting in perfectly with the Metropolitan Los Angeles backdrop.
Number 2 – Affordability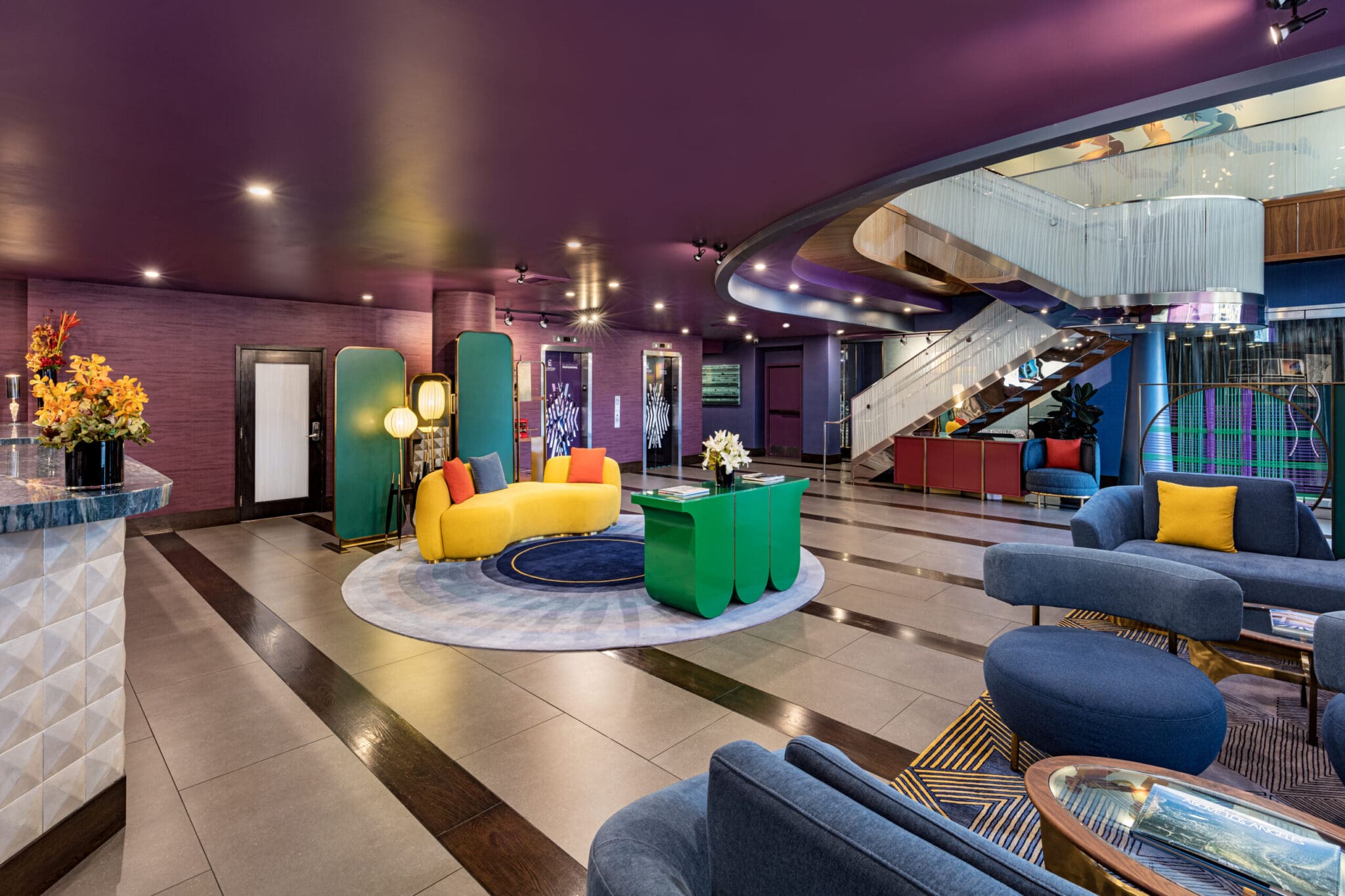 E-Central offers unique and enticing offers and packages that are sure to get you one step closer to living your best life. For around $229 dollars on an average busy day, you can book a lovely deluxe two bed suite at E Central. With surrounding hotels normally listed at almost twice the price, E Central is one of Downtown LA's most affordable hotel options.
Number 3 – E-Central's Nixo Lounge
Visitors from all over the world love E-Central Hotel's signature Nixo Patio Lounge. Situated on the 3rd Floor roof deck Nixo is a trendy, urban hotspot with a full bar, wine selection and specialty cocktails and a never boring view of LA LIVE excitement.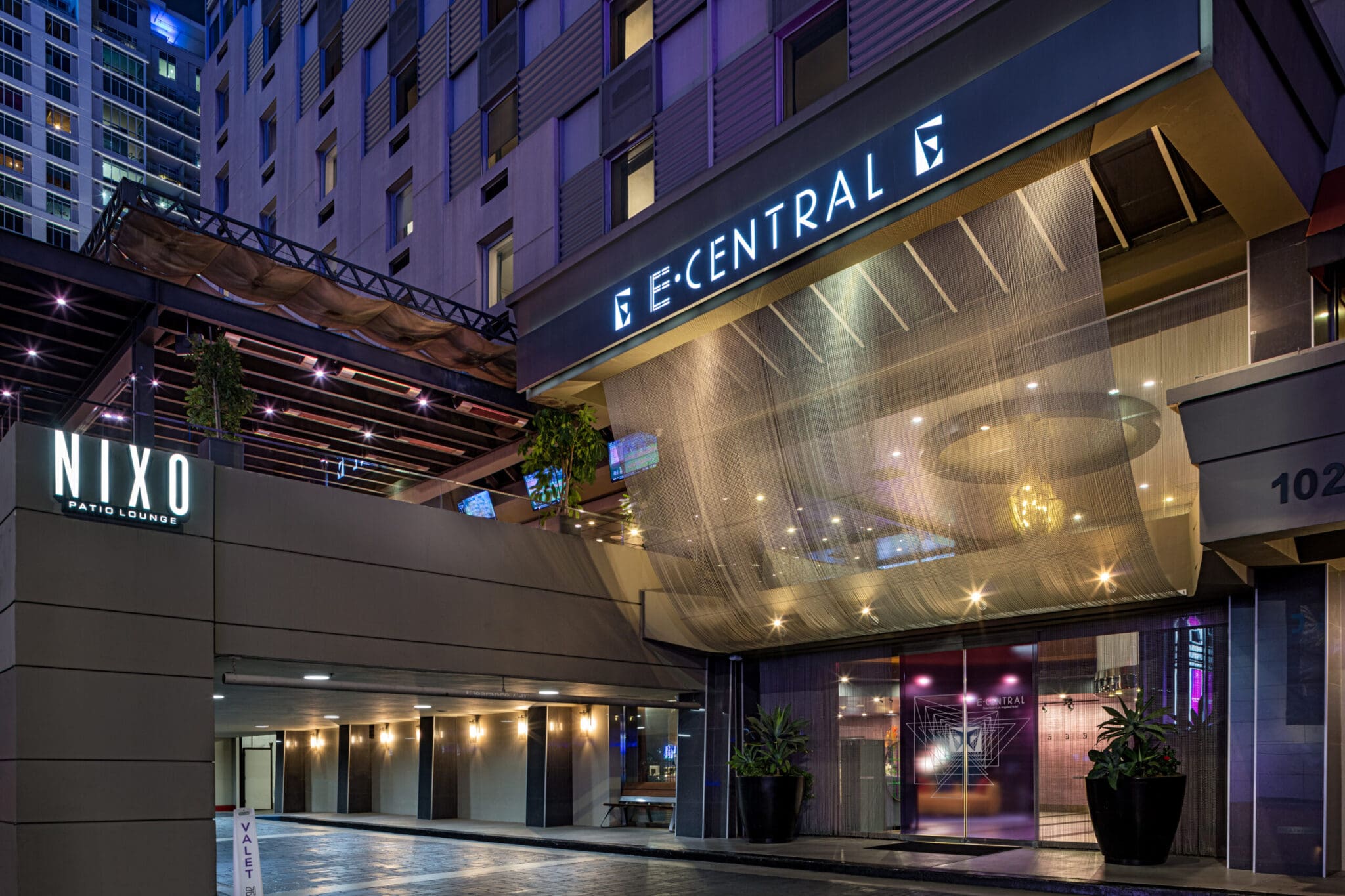 Elegant Gazebos and the warming fire-pits make for a perfect place to mix and mingle, network and live it up plus, Nixo serves a seasonal menu of shareable foods, juicy burgers, and tasty fan-favorite wood stone pizzas.
The patio has also proven itself to be a great place for hosting weekly community or exclusive private events.

Number 4 – Close to the Action at E-Central
E-Central Hotel is conveniently located for the frequent traveler, sports fanatic and professional who seeks an L.A. experience at the center of it all releasing visitors directly across from the Crypto.com Arena, Microsoft Theater, L.A. Live and the L.A. Convention Center so there's never a dull moment.
"Our guests want to be as close to the action as possible and desire to be immersed in a culture that can only be found here," said Patrick Nee, General Manager of E-Central Hotel. "The modern conveniences and easy access we offer is exactly what visitors to downtown Los Angeles desire."
Number 5 – Top notch Concierge
From parking to check in, to the time spent ar E-Central, the concierge is top notch, ensuring your stay will be memorable.

Located at 1020 S. Figueroa Street, booking Ecentral is done quickly via their website www.Ecentralhotel.com