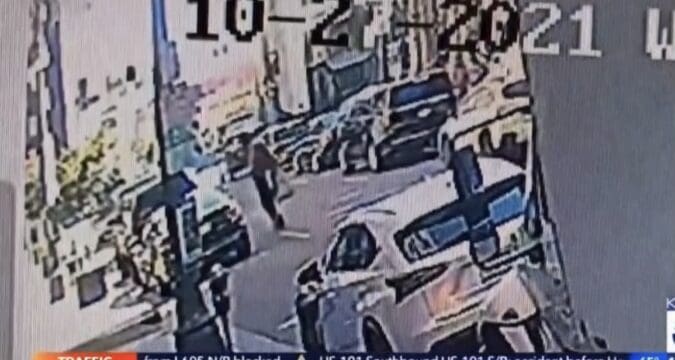 The Historic Core strikes again.
A woman driving a rental scooter was hit by a driver in a stolen vehicle on 4th and Main, Wednesday, October 27, around 1pm. 
Witnesses say the woman, who was driving in the opposite direction on a one-way street, had no time to react to the speeding car as it collided with her head on sending her several feet into the air. The unidentified woman who landed head first on the hard hot concrete is expected to recover.
Good samaritans rushed to the aid of the unconscious woman while the driver exited the car and continued to make his way down Spring Street on foot.

The hit and run driver, caught on surveillance is described as "a lowlife, piece of sh*t, car stealing junky/gang member" by social media followers on IG @dtlaweekly is still at large.
However, considering our immense surveillance system with a cameras recording our every move, he surely will not get far. 

Update 12.15.21
The women still suffering from her injuries two months later has been identified as Jasemine Henderson.
More details to follow as this story develops.