Now DTLA can pick any weekend afternoon to enjoy brunch at Umami Burger. As modest as a cool summer breeze, Umami reminds DTLA it's summer as we govern over distinctive plates from the restaurant's new brunch menu.
It's Umami!
The Japanese-Western-themed burger chain is best known for its savory menu, great service, and majestic burgers mercilessly branded with their U logo on every bun.
Brunch diners will experience all that and then some.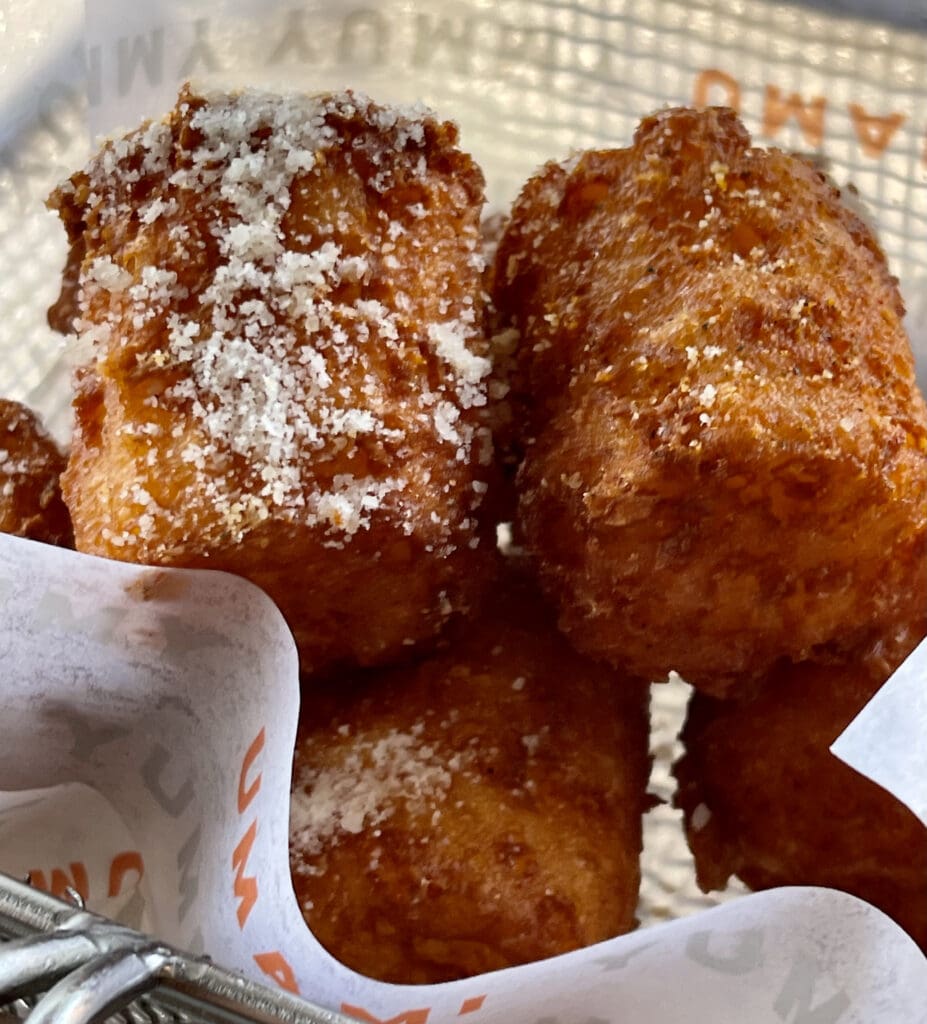 It's this concept that's easily measurable by Umami Burger's huge nationwide success; so overwhelmingly known for a solid choice for burgers and libation with family and friends. But, what about breakfast at Umami? Would it be just a hit?
Yes!
Think brunch menu items with the same Umami majesty and then wonder why Umami hasn't thought of this brunch concept sooner.

Umami Means What?
Umami means "essence of deliciousness" in Japanese, and its taste is often described as the meaty, savory deliciousness that deepens the flavor.
Other shared tastes we humans experience are salt, sweet, bitter, and sour.
How can you tell your eating something that falls in the Umami taste category?
Two words: Sunnyside Burger.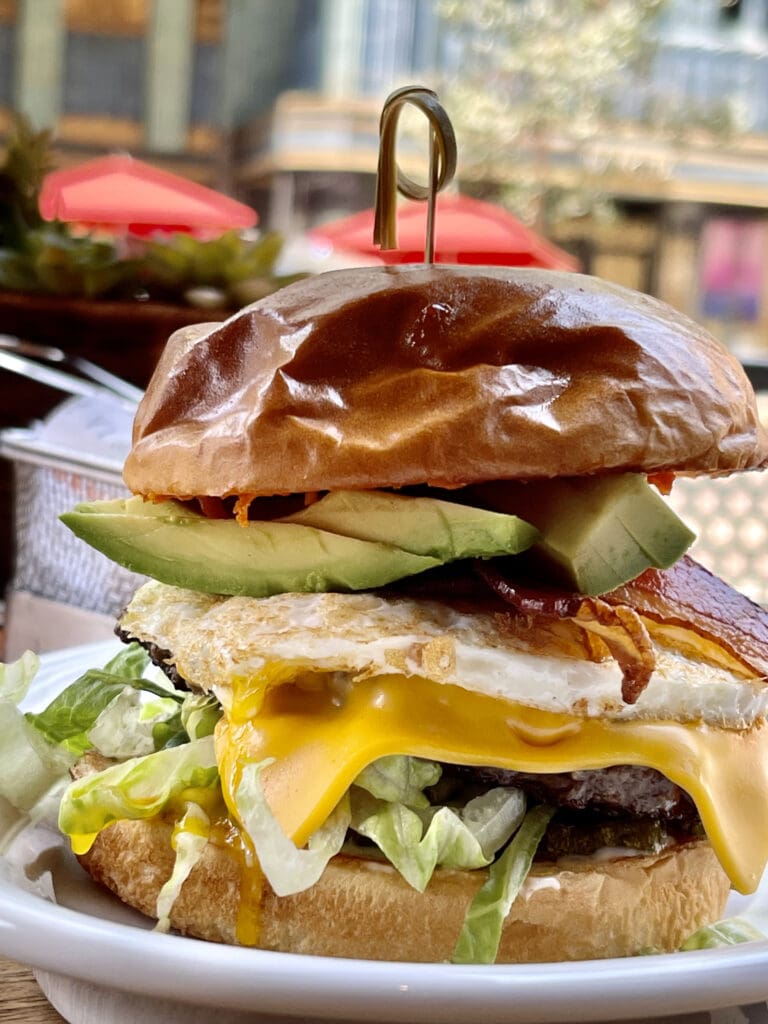 Umami taste spreads across the tongue
Umami lasts longer than other basic tastes
Umami provides a mouthwatering sensation
The Sunnyside Burger is a smash burger topped with wedge slices of avocado, fried egg, truffle aioli and truffle ketchup, strips of bacon, and melting American cheese. It's the kind of burger where the last remaining bite does not escape.
Paired with Blackberry Mimosa or a crisp cola, the flavor experience of this menu item scores high on the Umami Meter.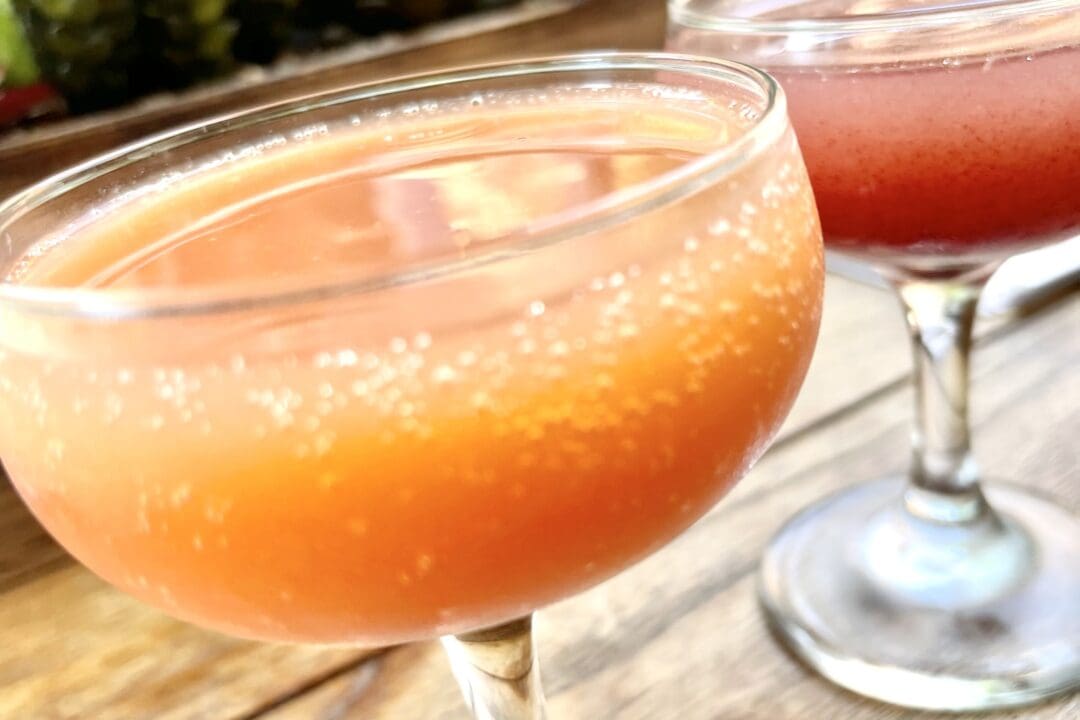 More of a stretch was the adaptation of Umami Burger's mimosas served in coupe glass instead of the traditional stemmed flute. It was odd, but as long as they are bottomless, who should care? Plus, other cocktail vets fit nicely into their uniform like a thirst quenching Scrimshaw Pilsner on tap.
Location. Location. Location
The intersection of 9th & Broadway places DTLA Umami Burger inside the ground floor of Claud Beelman's Historic giant, the Ninth and Broadway Building built in 1930.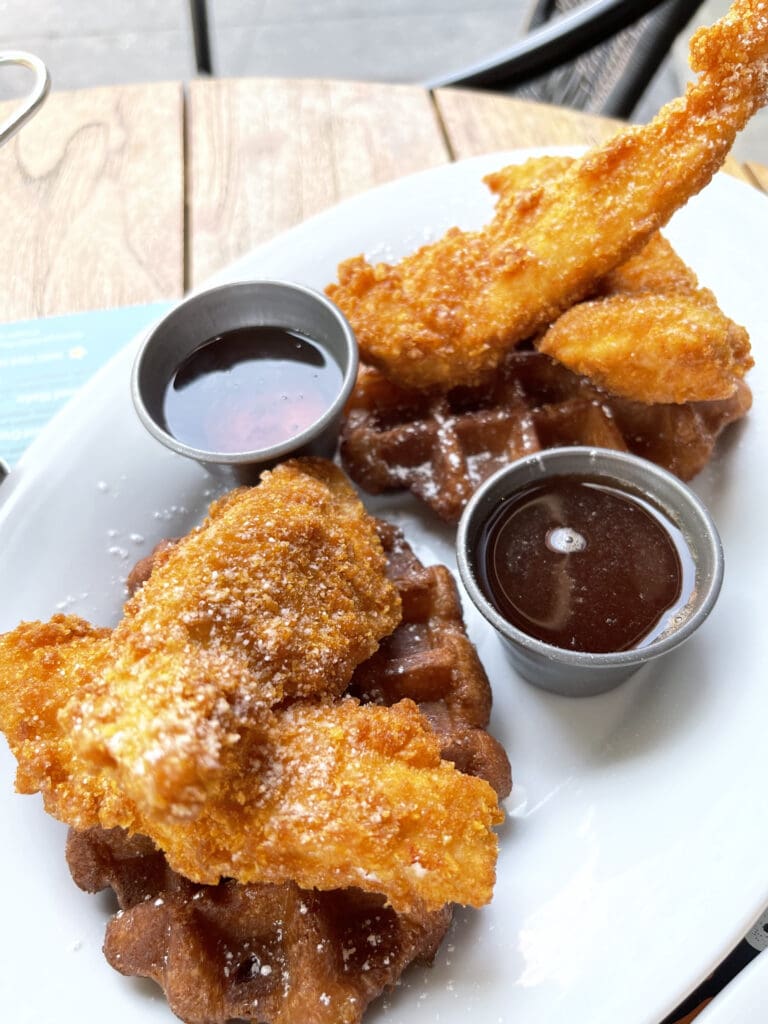 The area is a cornucopia of historic giants including the Orpheum Theater and Apple's Tower Theater to the north, the L.L. Burns Western Costume Building and Ace Hotel's United Artists Theater to the south, and the highly desirable terracotta wonder, the Eastern Columbia building directly across the street.
In modern-day, 9th & Broadway has become a DTLA community hub of outdoor patio dinning and genuine pop up markets with a steady stream of tourists welcomed by an eclectic mix of Downtown neighbors.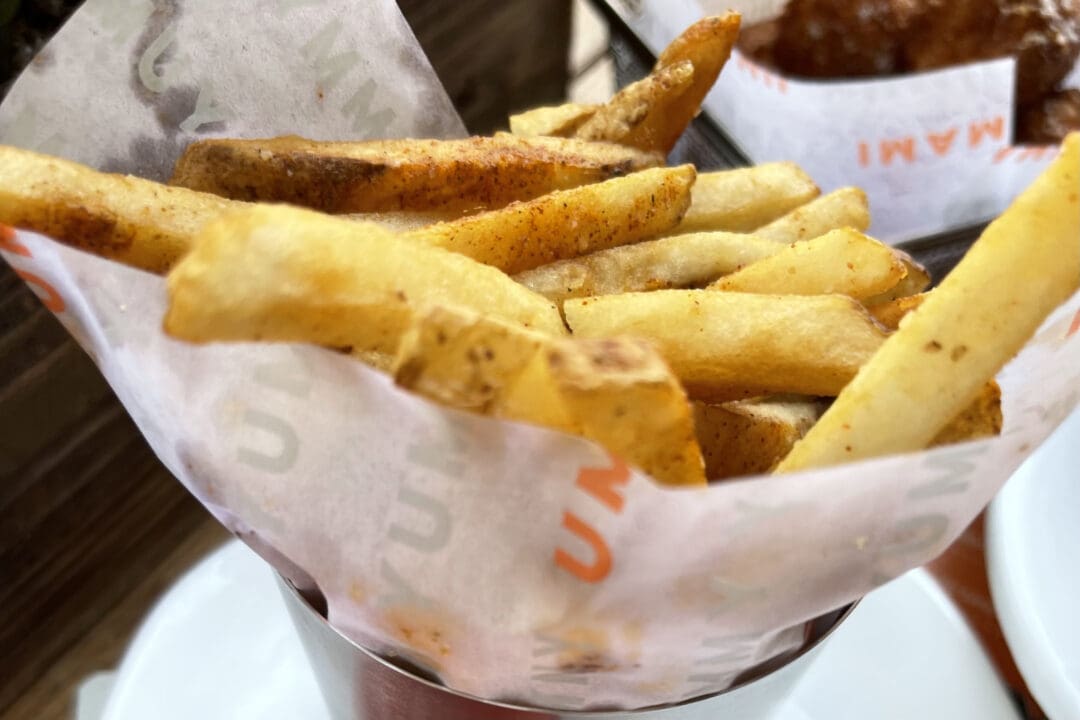 Brunch hours at Umami are Saturday and Sunday from 11 am to 3:30 pm followed by regular courses for the rest of the day and throughout the week.
For the weekend however, it's Belgian Waffles topped with Crunchy Fried Chicken served with Maple-Sriracha Syrup or Smoked Pastrami hash with carmelized onions, red peppers, breakfast potatoes, truffle fondue and poached eggs. Just a few new brunch items for DTLA to enjoy.