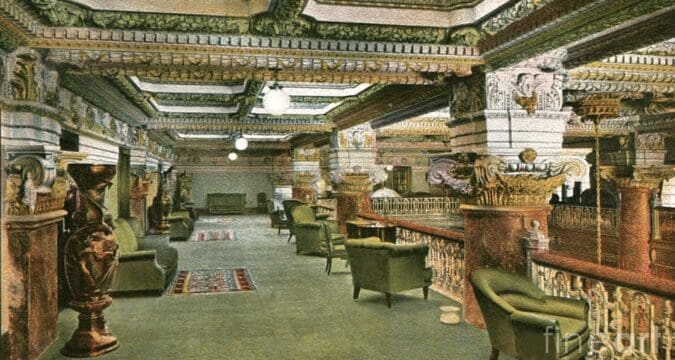 Shakespeare wrote that "the course of true love never did run smooth," and a look back into DTLA history confirms that the deadlier side of love and romance happens all year round…
Roses of Death at the Holland Hotel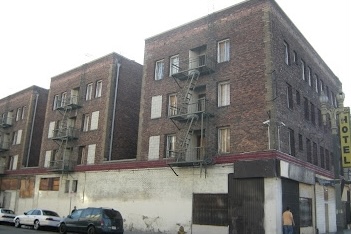 In May 1942, Otis W. Hall had three dozen roses delivered to his wife Barbara's room. The couple had recently separated after a short marriage, and earlier he had seen her with a soldier.
When the bellboy knocked twice to deliver the roses he got no reply, because she was dead. Otis had confronted Barbara and then strangled her, the "roses of death," as the Evening Herald and Express called them, a sign of his guilt. His failed suicide note read: "God forgive me, I loved her too much."
Duly Noted at the Figueroa Hotel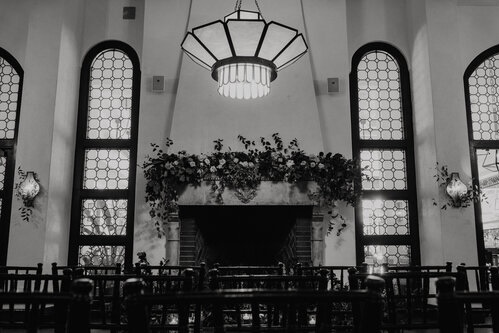 In April 1950, newspapers reported the "weird slaying" of Hallie Cecilia Oswald, whose naked body was found in one of the rooms. "Cryptic messages" had been written in pen on her chest and back, including "It is for THE BEST".
Her drinking buddy Harry Gordon was arrested and confessed: "I killed her because I loved her… I wrapped a towel around her neck and squeezed tightly."
Packed and Ready to Board at Union Station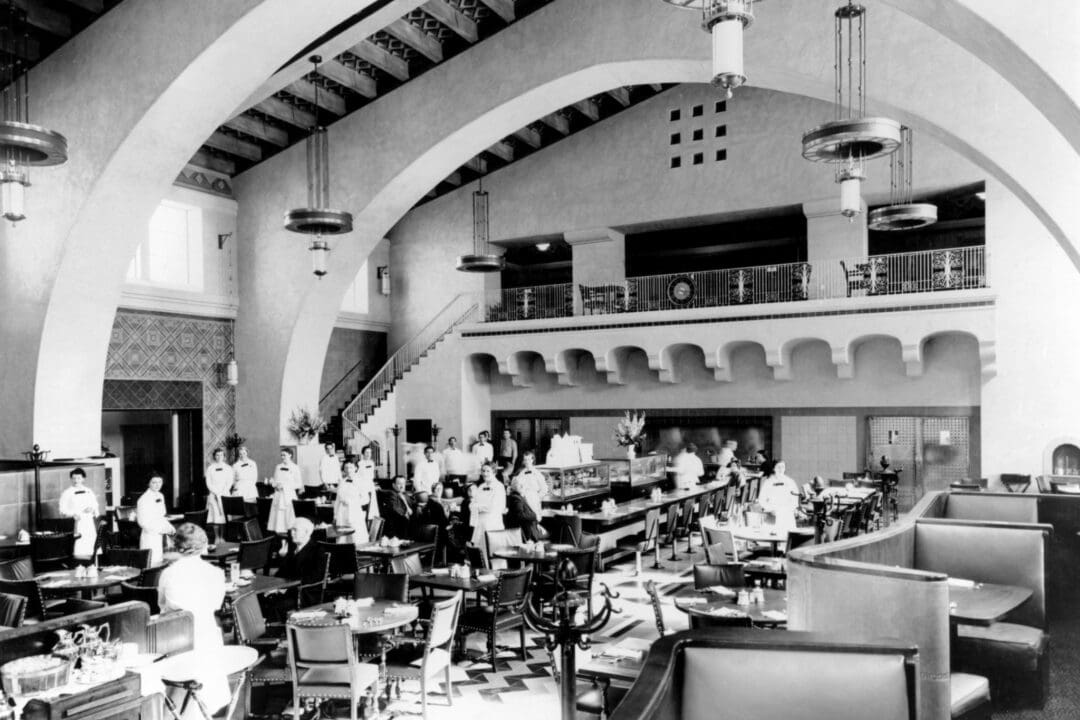 In May 1944, the body of a woman wrapped in a bloody sheet was found in an antique trunk. "Jane Doe 13" was the missing Louise Villegas, and police began looking for her husband, Solyo, who had reportedly hired a cab to take him and a heavy trunk to Dearborn Station in Chicago.
A few days later the "trunk murder mystery" was solved when he confessed to killing his her in a drunken honeymoon argument. They had bigamously married, and she had asked for a divorce to marry someone else.
Toxic Recipes at the Brockman Building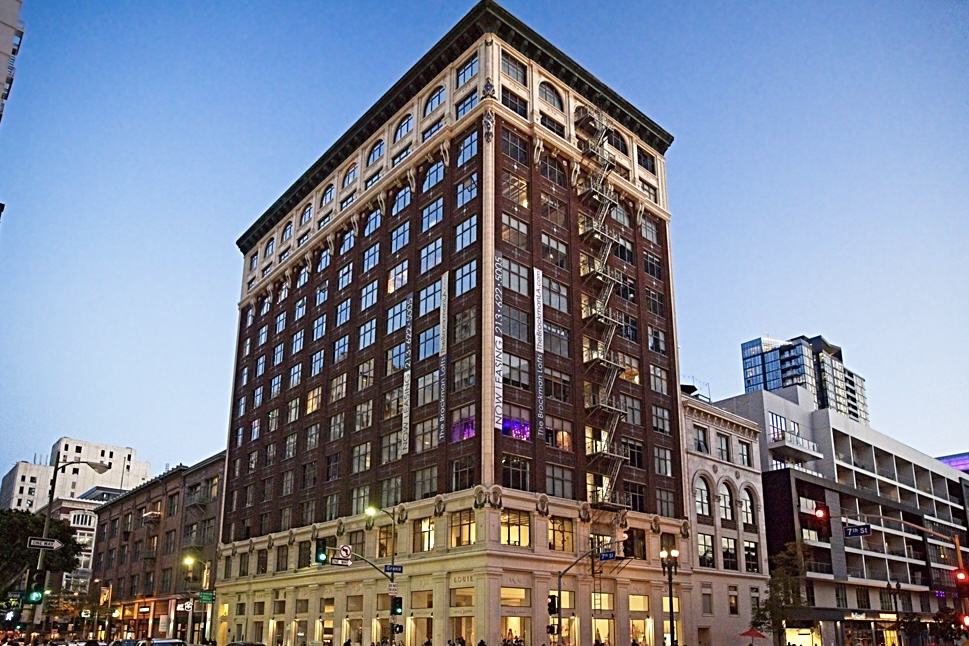 In May 1925, a Mrs. T.C. Conley was terrorized by a woman stalker. Conley was the new receptionist at a doctor's office, and he got the first snarling call demanding that he fire his new employee.
The stalker also rang Conley's apartment building, and then threatened her: "I'm going to get you some place and put your eyes out with acid!"
Was it a love rival? A jealous wife? The archives never reveal and answer, and now the building is home to restaurant Bottega Louie.
In Love and Suicidal at the King Edward Hotel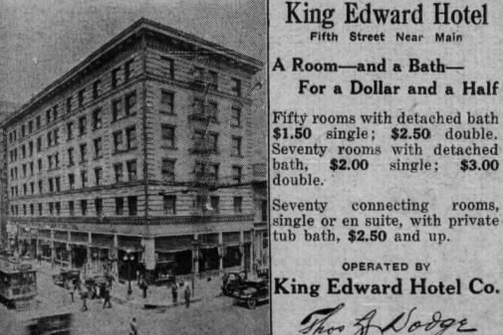 The Los Angeles Times of September 1906 reported that Benjamin E. Smith, who had been left by his wife nine months earlier because of his drinking and gambling, drank an ounce of poison before writing several letters.
He hoped his aunt's soul "would be in torment forever," but he blamed his wife Minnie as "the cause of it all," and before he lost consciousness he scrawled: "Minnie, you killed me."

Falling for Love at the Santa Fe Building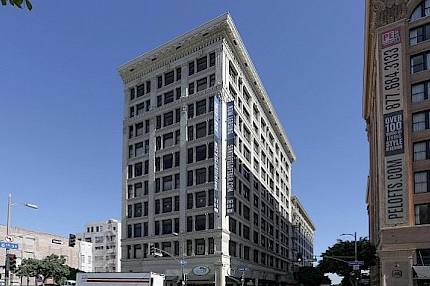 Long before Match, members of "lonely hearts clubs" would exchange handwritten letters with prospective partners – but in July 1946, this led to the suicide of Pauline McKenna.
A couple of days after being reported missing, she jumped to her death from the 10th floor here, a note she left on the back of a club letter reading "Why must I be in this role?".
Her mother noted Pauline had "stopped going to church as much," and "began seeing a lot of movies." Today, Pauline could have drowned her sorrows at Las Perlas Bar.
Feast of Death at the Alexandria Hotel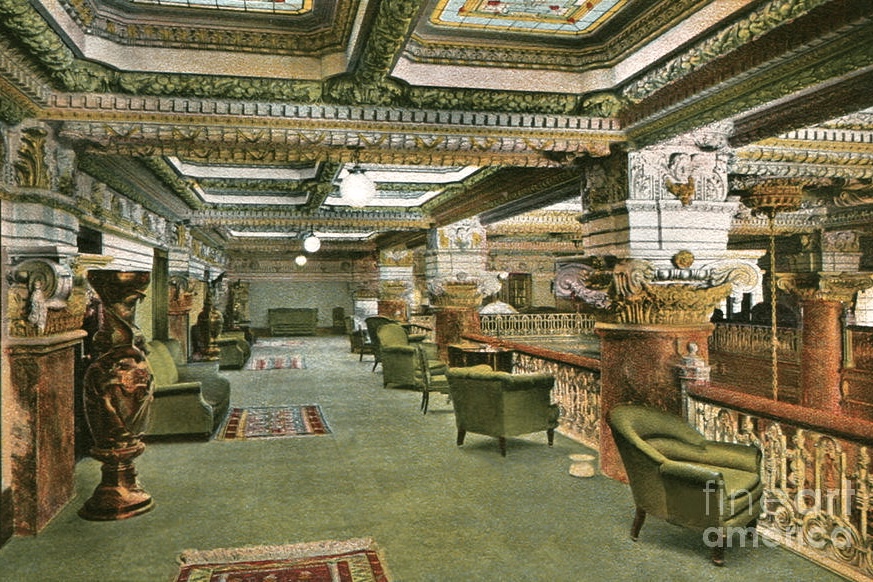 In 1922 the Examiner declared "Ghost Woman Sought" when Oregon man Vaden Boge drunk cyanide in his coffee, and, before he died, gasped that his wife was the poisoner. The problem was, no one had actually seen her.
Police combed the city, but there was no Mrs. Boge. The unhappy "husband" had created an elaborate hoax suicide, perhaps inspired by an Irish story, and, ran the next day's headline, "Feasted To Death Alone."
Betrayer of Souls at the Barclay Hotel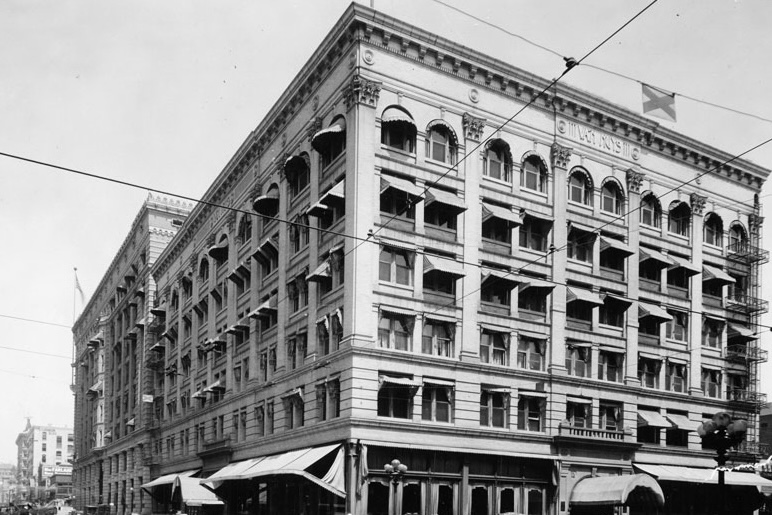 In January 1924, right in front of porter George Alger, mining engineer William Edward Collier took a fatal dose of cyanide.
Furious with his wife Ida, who had recently served him divorce papers, Collier left a long, vengeful letter for her, excerpts of which included: "I leave you with your conscience…. You murdered my soul. Now I kill my body. Murderess! Betrayer of souls! So as you go through life think of the soul roasting in hell because of you…"
Jealousy and Carrier Pigeons at the Stowell Hotel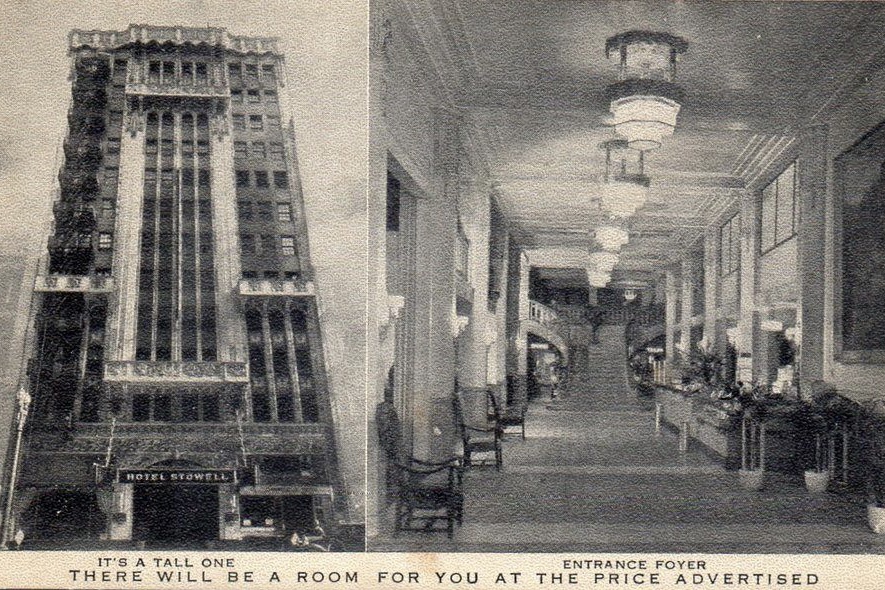 Now the El Dorado Apts and home to the Stowaway Lounge, back in August 1945 real estate broker Albert Goldberg, attacked and shot his lover Josephine Norman here. She managed to stagger into the elevator and make it to the lobby, while Goldberg then shot himself in the head.
It emerged that she had been looking to end their affair: "I was afraid of him…. He thought I was in love with someone else and was intensely jealous."
Also at the Stowell is proof that Downtown isn't always the end of the line for love.
In June 1925, Santa Fe rancher Frederick Carter left something in his room – a carrier pigeon with a note attached to its leg that read: "Dearest Louise, next time I come to Los Angeles I hope you will be with me and we will be on our honeymoon. With love, Fred."
Determined to help Cupid, staff took the pigeon to the roof and it flew away in the direction of New Mexico…