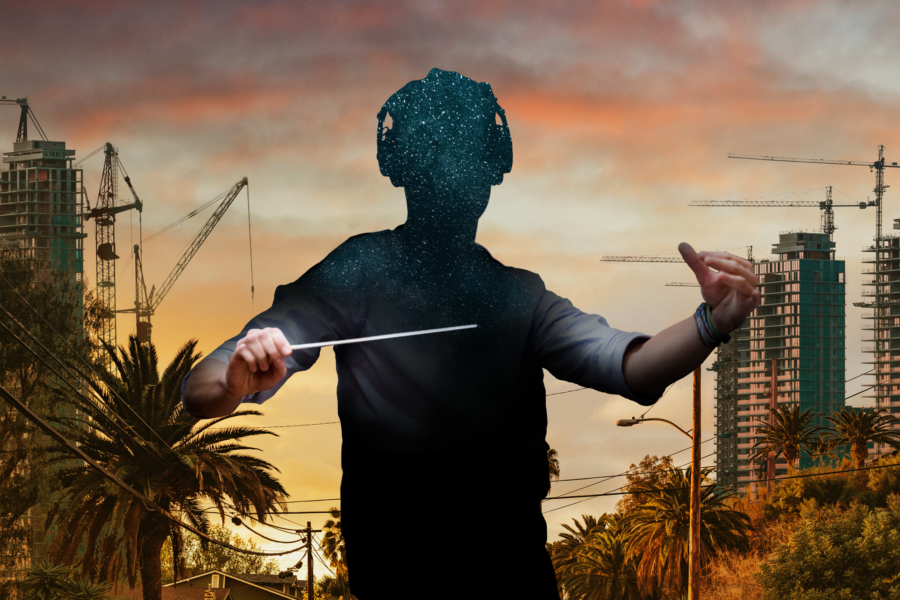 OTHER WORLDS
In other worlds, we are legends, avant-gardists, multi-language poets and experimental playwrights who write to the moment.
But, in this world, we remind ourselves that the way cultural genocide works is by making our erasure justifiable.
Oh, this world.
We are not only the majority population (half of L.A. is Latinx; 5 million people) and even though we are touted as; its future; its dollar; its cultural expression; we rarely are its arts leadership or collaborator.
Yesterday, there was a report on NPR that said, 'About 30% of the New York City Police Department are U.S. Latinos, but "Law & Order: Special Victims Unit" on NBC has only one Latino co-lead.'
When NPR host, Scott Simon, queried guest, Ana Valdez, about it, she believed that among the many reasons for this is, 'people are comfortable.'
Sign up to receive our popular Get2DTLA Newsletter
Perhaps, it is left to those who make us uncomfortable, to imagine worlds where we not only see ourselves; our existence; our complexity; our difficult stories, but are also given caution to survive our murders in this time of forced absence.
Yes, the Yin-yang exists for us in extremes.
Last night, I was lucky to livestream the final show of a brief sold out run at REDCAT, of an electrifying new work, 'Scene with Cranes,' by one of our country's essential playwrights, Octavio Solis.
Essential.
Solis, a member of a generation of Latino writers mentored by Maria Irene Fornes, Eduardo Machado and Luis Valdez, belongs to a community that include veteran artists like Migdalia Cruz, Cherrie Moraga, Nilo Cruz, Jose Rivera, Evelina Fernandez, Culture Clash, Karen Zacarias, Elaine Romero, Caridad Svich, Lin Manuel Miranda, Marga Gomez, Tanya Saracho, Quiara Alegria Hudes, Carlos Murrillo, Candido Tirado and Carmen Rivera, among many others.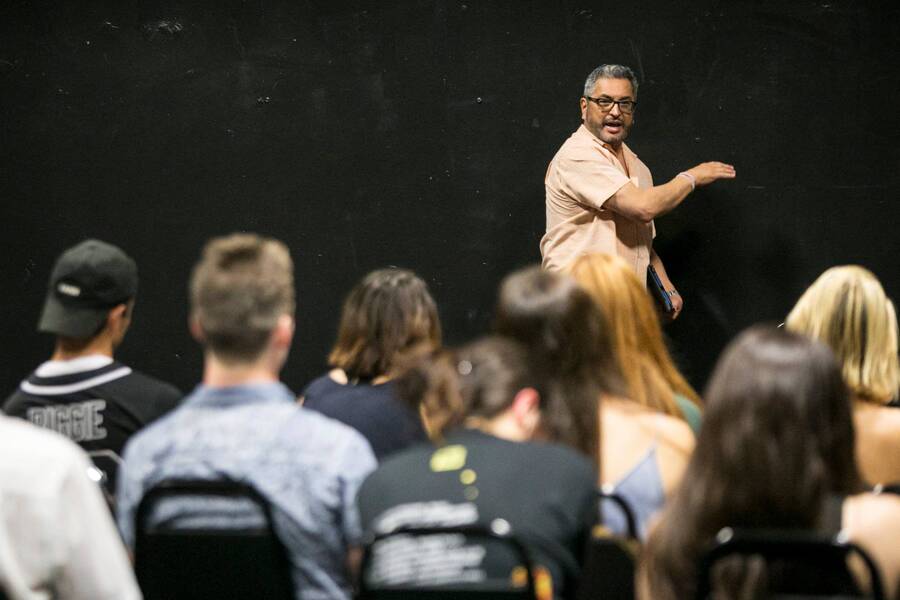 Solis is a writer who cut his teeth in the American regional theatre writing into the complexity of the Chicano experience, in both story, and approach. His other new piece, 'Nuevo Quixote,' could not be more different.
This bold departure, an East L.A. tale of grief and loss, is told in a relentless series of tense heartbreaking extremely emotional scenes.
They are unpacked in beautiful meticulous precision by the wonderful director Chi-wang Yang, and a design team that include Efren Delgadillo Jr's realistic, but sharp-edged set, Chris Akerlind's tense lighting, and a sound score by Cristian Amigo that was sub textually digging into me so hard, I was wishing I had an Ambien prescription.
In other words, the excellent effectiveness of tone and shift lived in such precision that the messy emotional state of the play was allowed to bounce violently in the architectural parameters.
What a beautiful example of that gorgeous place where community expression meets formal experiment, which, surely, has as much to do with Solis, and Duende CalArts, the initiative that brings Latinx artists together to expand aesthetic boundaries.
From the first moment, a synchronized entrance of actors who will assume their position in a state of grief manifesting into tears and wailing, this piece digs in and selfishly refuses to let go of its sometimes-unbearable sadness, rage, and despair.
Every actor is doing great work, but no one is astonishingly channeling the power of this moment like the veteran actor, Marissa Chibas, playing the mother of a young man killed in an accident, who wrestles between forgiveness and murderous revenge. It is a performance that almost unbalances the play.
The last ten virtuoso silent minutes are gut wrenching, deliberate and full of such pain.
At another point in the play, Chibas, does a magic trick. The play seems to lift off its East L.A. axis and into epic Greek theatre, and Chibas digs into the language with such elevated ferocity, while shifting her body into a realm bigger than the allowable environment. A performance for the ages.
There is a lot to wrestle with here, its formalism can chill, but then an actor like Tony Sancho walks in and warms up the space in naturalism.
This project began before the pandemic and then came of age in isolation and is finally manifesting itself at the thaw of our current Covid period.
It seems the first in a series of entries that will attempt to answer who we were and what we became. And for this extraordinary writer, what is next possible. Bravo Octavio, your contribution to the canon continues.
I decided to write this today after I realized that no one might.
Our erasure continues, but so does our work.
To the uncomfortable!