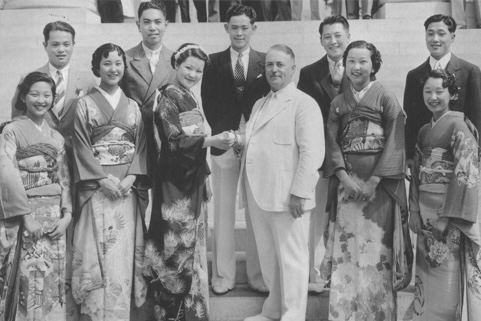 To truly understand Nisei Week in Little Tokyo you have to take a trip back in time. Back to the late 1800s to the time of the Issei (first generation immigrants) who came to America from Japan in search of agricultural work.
Through trials and tribulations, displacement, historical shutdowns and repopulation, the foundations of this beloved Little Tokyo event have been made imperishable.
Just look around Little Tokyo today and see what their descendants, the Nisei (second generation Japanese Americans) have made. They've established Little Tokyo as one of the most happening spots to ever exist in the United States; a destination full of festivities celebrating the perfect mixture of Japanese America and Old Japan.
This weekend brings the 80th anniversary of Little Tokyo's Nisei Week, an event started in 1935 to help share the culture of the community with the world.
Here's 10 Great Ways to Celebrate Nisei Week in Little Tokyo.
Number 1 – Fueling Up and Winding Down with Little Tokyo's Freshest Sushi!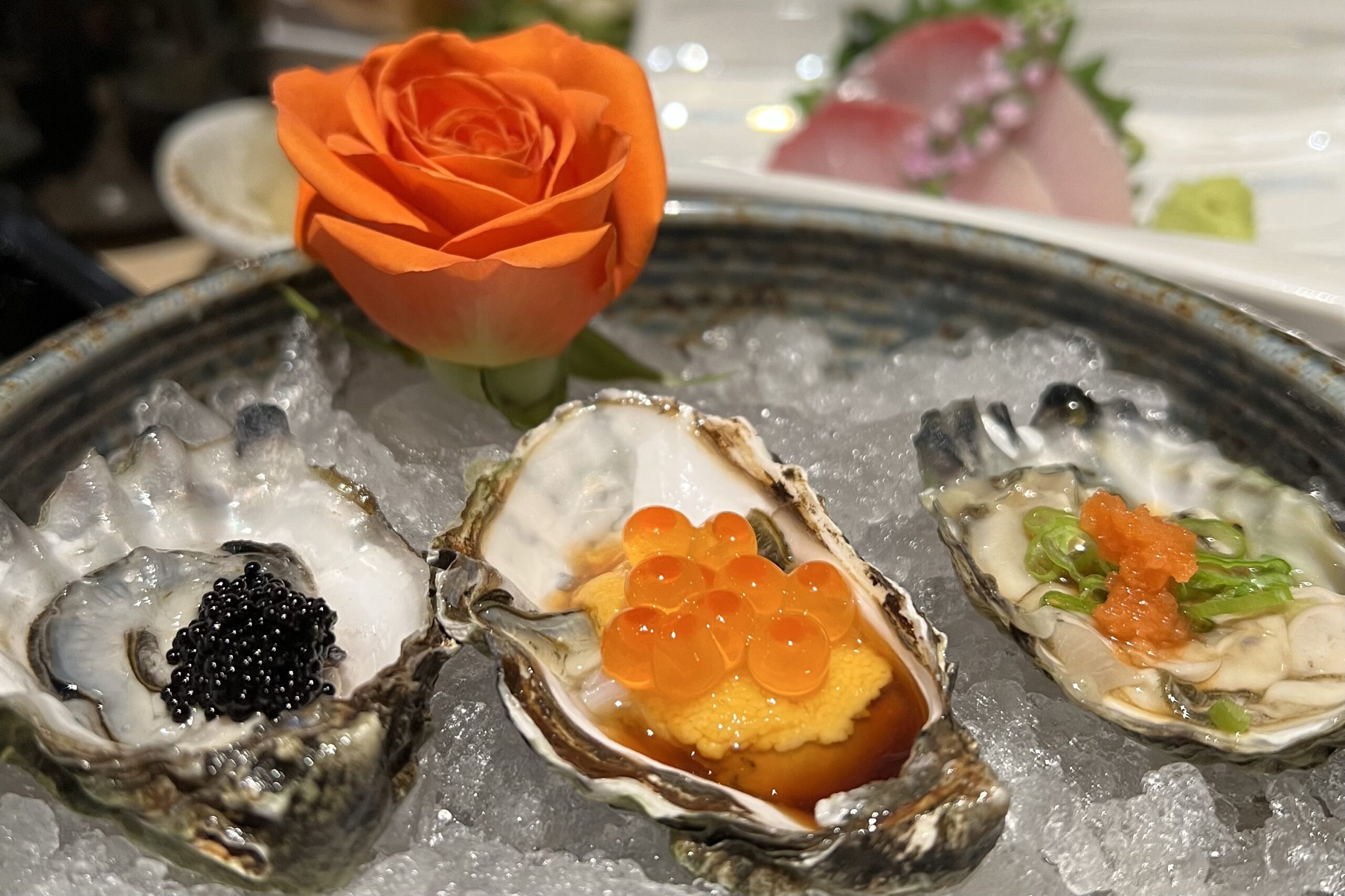 Ootoro Sushi is open from 11:00am to 2pm for lunch, and from 5:30pm to 9:30pm for dinner. At Ootoro, celebrating Nisei Week takes on a whole new meaning. Offering plates and combos of scrumptious Sushi and Sashimi, the restaurant now offers a full bar directed by one of America's finest cocktail architects, Erik Lund.
Festival goers visit Ootoro Sushi on the corner of San Pedro and 2nd for the pleasure of enjoying Chefs' choice selects of Hamachi, Tuna, Silver Fish, and Salmon among others.
Uni, Squid, Eel, Caviars, Jellyfish Cocktails and Living Shrimp are also brought to the table for all desiring guests. Visiting during the day means a raw boost of energy for touring all the festivities have to offer. Returning during the evening promises intoxicating joys of fried shrimp, lobster fried rice, soft shell crab and other tapas picks from Ootoro's new cocktail bar.
Irasshaimase!
Number 2 – Getting Your Culture Fix at Japanese American Cultural and Community Center (JACCC)
Across the street from Ootoro Sushi is the Japanese American Cultural and Community Center (JACCC).
JACCC was erected in 1980 with an entrance through Noguchi Plaza to the 880-seat Aratani Theatre and adjacent JACCC Center Headquarters, housing the George J. Doizaki Gallery, Japanese Cultural Room, Toshizo Watanabe Exhibition Center, Toshizo Watanabe Culinary Cultural Center, and award-winning James Irvine Japanese Garden.
From the theater comes panel discussions and live theater performances. From the galleries, the finest art. From the Culinary Center, America's rising Chefs, and from the garden, springs a 170 ft. waterfall and vast labyrinths of pure tranquility.
This Nisei Week the heart of Noguchi Plaza will beat with the sound of Taiko drum, with lively performers dressed in traditional wares, both young and old.
In addition, an exhibition of Ikebana Flower arrangements, and Bonsai trees at George J. Doizaki Gallery and Japanese dolls, ceramics and calligraphy inside the Cultural Center help visitors celebrate Japanese community and culture. Cultural exhibits are on display Aug 13-14th, with drumming festivities held August 20-21st.

Number 3 – The Celebration of Cosplay and Kit Cars at Nishi Hongwanji Buddhist Temple Obon
Since 1905, Nishi Hongwanji Buddhist Temple Obon at 815 E. First Street, Los Angeles has been a religious gathering place to listen to the Teachings of the Buddha.
The temple not only provides an opportunity to listen to the Dharma, but offers workshops, seminars, special observances, and special events as well.
This Nisei Week, the temple will host DEKOCAR: a celebration of everything Anime. On August 13th expect anime vendors, art displays, music, anime-themed import cars and of course the best Cosplay in the world.
Number 4 – Grand Parade
Opening Ceremony takes place at 4pm on August 14 along 2nd Street between Central Ave and San Pedro as the streets fill with thousands of people witnessing floats, Choreographer Azuma Kikusue and her dancers, live bands and more led by this year's parade marshals, Ice Skating Olympic Medalists/siblings, Alex and Maia Shibutani.
Number 5 – Touring the Places of Old!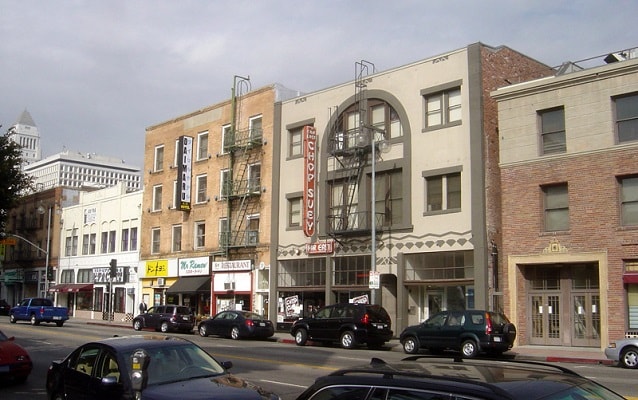 Little Tokyo is a place of many historical figures and equally historical landmarks. Locals are known to pay homage to its founders – pioneers who helped shaped Los Angeles.
Top touring designations include:
Little Tokyo, was first settled in 1885, by former sailor, Issei Hamanosuke "Charles Hama" Shigeta, when he opened the first tiny eatery, Kame Restaurant at 340 E. 1st Street.
Today, Bunkado Gift Shop stands as the marker of Little Tokyo's original birthplace.
San Pedro Firm Building, at 108 Judge John Aiso is home to the original flower market growers of LA, a group so successful they opened the Southern California Flower Market in 1913, which today is one of two largest markets in the Los Angeles Flower District (700 South Wall Street).

The Japanese Union Church at 120 Judge John Aiso Street, built in 1923 was a place for Christians to worship and once used as a displacement center in World War II but now exists as a nonprofit community arts center.
Number 6 – The Temple Of JANM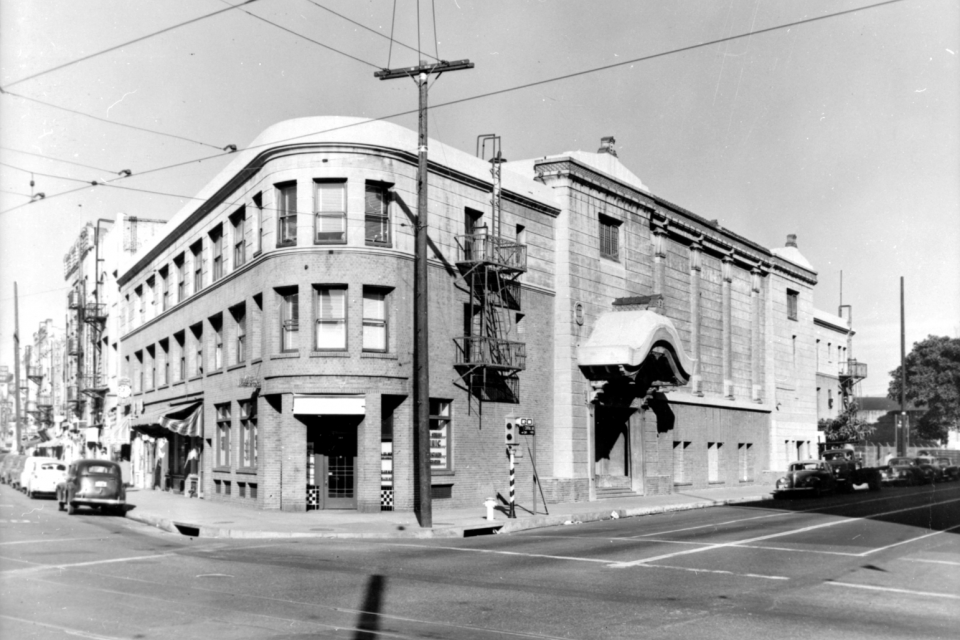 The first Buddhist temple in LA was Hongwanji Buddhist Temple, it's brick laden magnificence can be honored on the same grounds as Japanese American National Museum at 119 N. Central Avenue. The temple was one of the biggest and most influential Buddhist temples in the U.S. also functioned as an auditorium and as the first JANM location. The space still serves as a community venue, once hosting the Emperor and Empress of Japan.
Number 7 – JANM Museum
The bombing of Pearl Harbor by Japan in 1941, brought wartime hysteria to Little Tokyo in Executive Order 9066, which ordered 120,000 people of Japanese Ancestry to evacuate from the West Coast.
Residents of Little Tokyo were forced to abandon their homes and businesses, and relocated to isolated areas throughout the U.S.
This was the only time in history besides Covid when Little Tokyo was virtually shut down.
All is the documented focus of the Japanese American National Museum (JANM), founded by a small band of Japanese American World War II veterans and a group of Little Tokyo businessmen who felt the need to preserve and share the history of Japanese Americans.
Year round visitors are welcome to examine the museums rotation exhibits, workshops, and over 400 Japanese American artifacts.
Sponsored by Honda, the Department of Cultural Affairs and Rafu Shimpo, the longest running Japanese American Newspaper JANM will host 2022 Natsumatsuri Family Festival on August 13th from 11am to 5pm.

Number 8 – Staying with Us? – Double Tree Hotel
Pick up a copy of Downtown Weekly in the lobby at check in. Also, the 80th Annual Nisei Week Awards Dinner will be taking place at 6pm on August 15th. The Gala recognizes community members who have gone above and beyond – including the Frances K. Hashimoto community service honorees. Hashimoto was a community activist, leader in the formation of Little Tokyo and the creator of, get this, Mochi Ice Cream.
Number 9 – Crowning of the Queen – The 2022 Nisei Week Court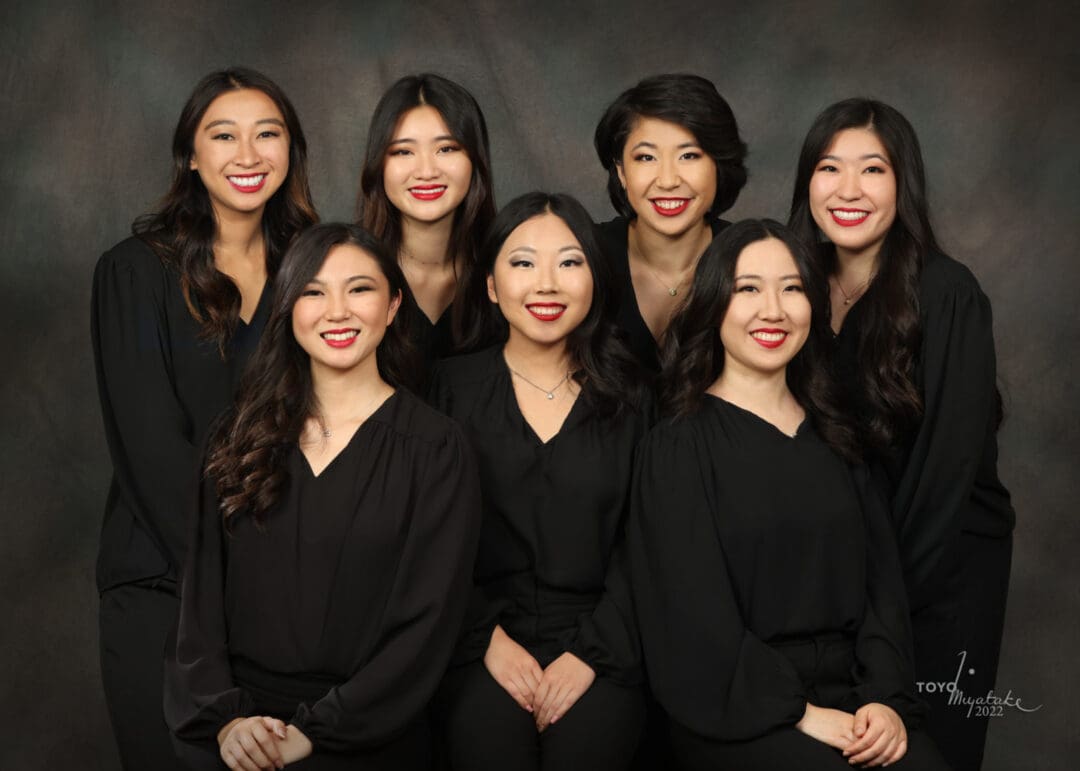 Crowning of the Nisei Week a court is a tradition that dates back to 1935.
Headed by the Queen's Committee, The Queen and Court Program offers young sponsored debutants a multi-faceted mentorship with Little Tokyo's social elites along with an one-in-a-life time opportunity to engage in the community, establish contacts with the local industry leaders, and for the crowned winner, a chance to travel the world. Coronation will be held on Sunday, Aug. 13, at the Aratani Theatre.
Number 10 – Dancing in the Sunset – Nisei Week Closing Ceremony
Nisei Week ends with an Ondo music dance celebration in the streets of Little Tokyo. First Street will be closed from San Pedro to Central for the sole purpose of hundreds dancing to Japanese-style folk music.
Closing ceremony takes place from 4:30pm 6:30pm on August 21st.