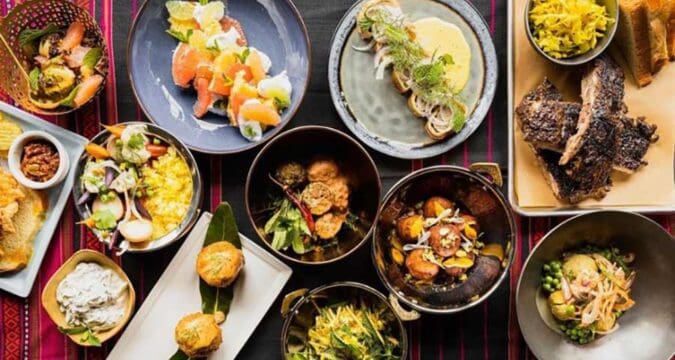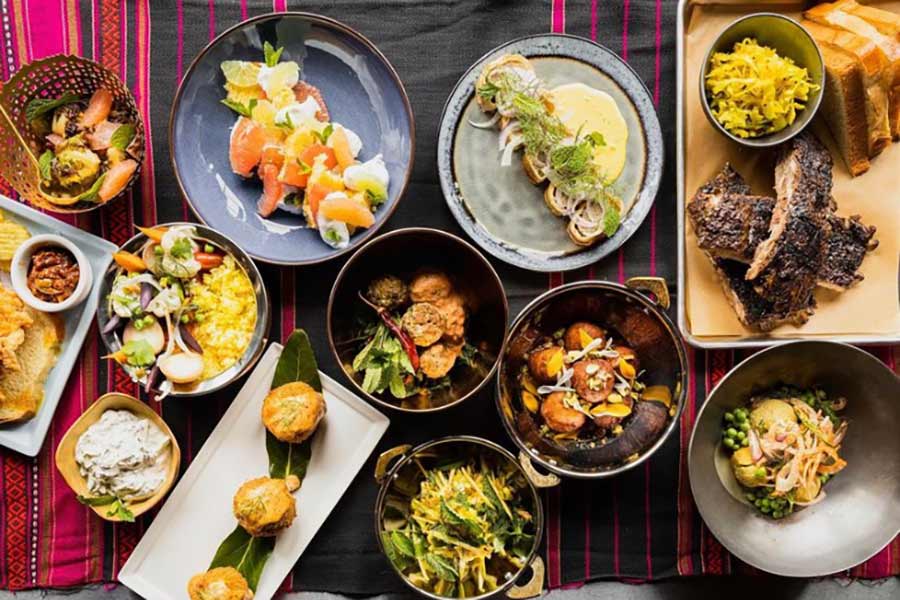 Jungli is a Los Angeles-based modern South Asian restaurant that debuted in March as a food truck quickly joined a brick and mortar cloud kitchen joining the Arts District in celebration on the first of June.
Jungli, which translates to "wild child" in Hindi and Urdu, presents a fresh, modern, and playful take on South Asian cuisine, with rotating weekly menus featuring dishes that embrace both traditional and non-traditional approaches.
A mission-driven concept at its core, Jungli sources ingredients from sustainable, equitable supply chains that meet the team's rigorous standards of farming and labor practices, as well as diversity and inclusion all the while celebrating the diverse cuisines brought to the world by the South Asian diaspora.
Jungli Founder Rupal Patel has years of experience in advocating for farm workers in the agricultural sector. She conceived and founded California Harvesters Inc., a first-of-its-kind farm labor contracting company designed to create high quality jobs connected to an ecosystem of support for workers.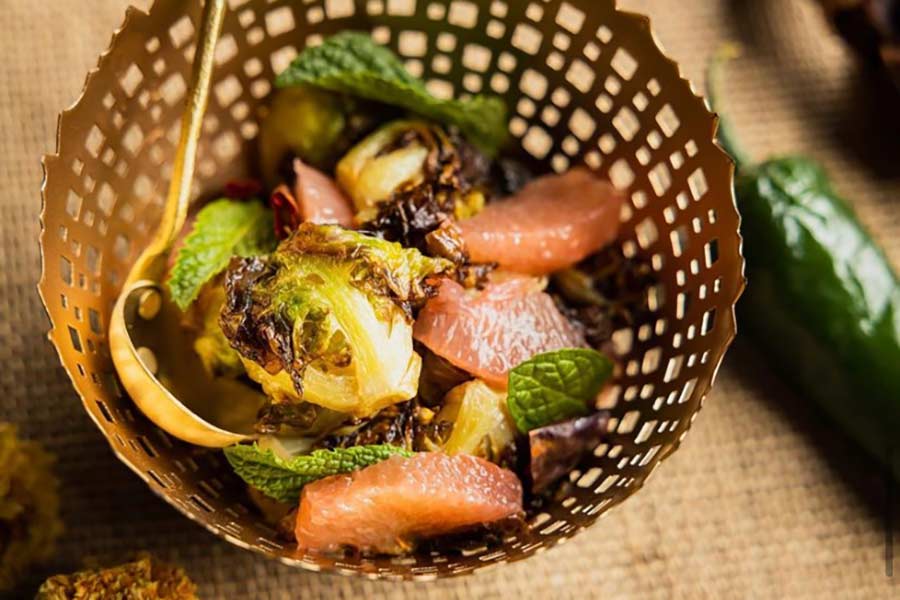 "Jungli is the realization of one of my lifelong dreams to share the food and culture of my South Asian background." Patel says.
"My work with California Harvesters Inc. provides me a unique perspective on running a progressive, inclusive, and community-minded organization, values which are all deeply ingrained in Jungli."
Jungli Executive Chef Ali Haji, who hails from Los Angeles' South Bay, brings his own South Asian cultural viewpoint to the restaurant, alongside over two decades of experience working in kitchens primarily in Los Angeles and San Francisco.
Menu items, highly worth noting, begin with the Curry Puff with egg, potato, and coconut tamarind chutney ($12), Indian "Arancini" with spinach, paneer, and Bishop's Weed aioli ($10), and Fenugreek "Calzone" with lamb, spicy lime pickle, kefir cheese, and salsa fresca ($16).
Jungles Meatball Masala with rice and mustard greens ($18) and Bombay Hot Chicken with white bread and pickles ($18) are highly recommended along with the Sea Bass with coconut, cumin, coriander, and tomato raisins ($28) and Pork Ribs vindaloo with pickled cabbage and naan ($26).
For the DTLA Sweet tooth, Jungli offers a Buttermilk & Saffron Pie ($7) or Milk Doughnut with rose syrup and pistachio ($7).
According to Chef Haji, "Rupal's vision for Jungli perfectly complemented the direction my career was going. From our first conversation I knew we were kindred food spirits. The idea for Jungli brought me a sense of nostalgic comfort, reminiscent of my family kitchen growing up, while also presenting an exciting, modernized vision of South Asian food within a workplace committed to socially conscious business practices," says Haji.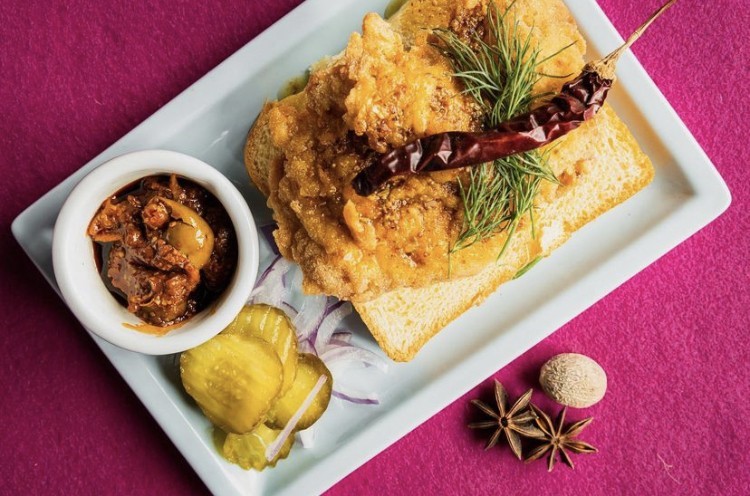 Pride Month Just Got A Whole Lot Tastier.
In the truest spirit of the word, Jungli's team is POC/queer/female-led and aims at creating a dining experience that rejoices in their South Asian culture, inviting people from all walks of life to feed their inner wild child.