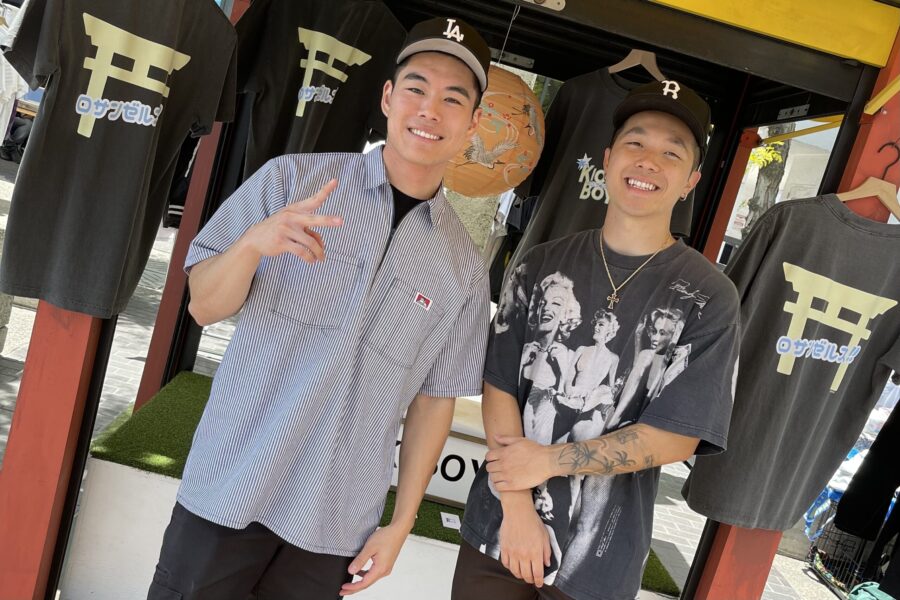 JTown visitors and residents agree Weller Court is the number one shopping mall for all things Japanese, from food to clothing to nightlife in Little Tokyo – DTLA. And let's not forget the world-famous light tunnel, one of Downtown's most photographed locations.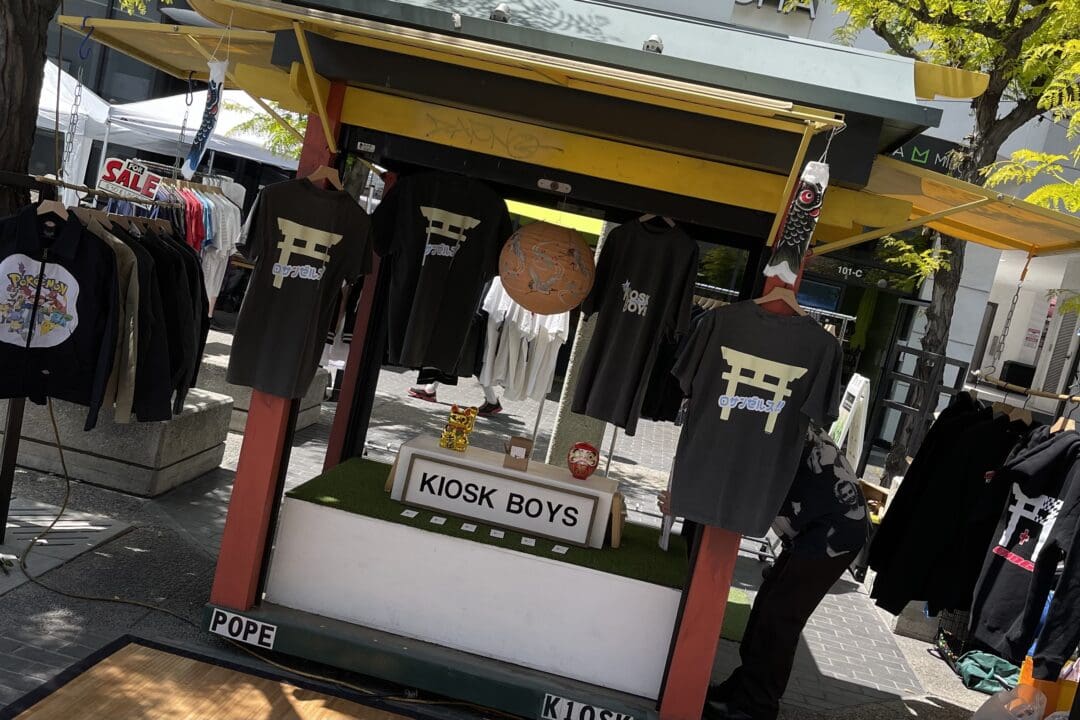 Sign up to receive our popular Get2DTLA Newsletter
Just outside the tri-level structure that holds Weller's established brick and mortars are clusters of kiosks operated by a rotating list of talented artisans.
Each kiosk offers something truly unique, making Weller's Court an absolute treasure hunt of Japanese culture, Souvenirs, and heartfelt mementos.
Bailey Kikuchi is a 24-year-old Japanese-American living on the Eastside of LA. He recently inherited his kiosk from his dad, Bozu, owner of Bozu LA, a popular artisan plant source for downtown dwellers.
The Bozu LA brand is so popular, it's rumored that if one wishes to have good luck living in Downtown LA, they need first to bring home a "new best roomie," aka a plant from Bozu.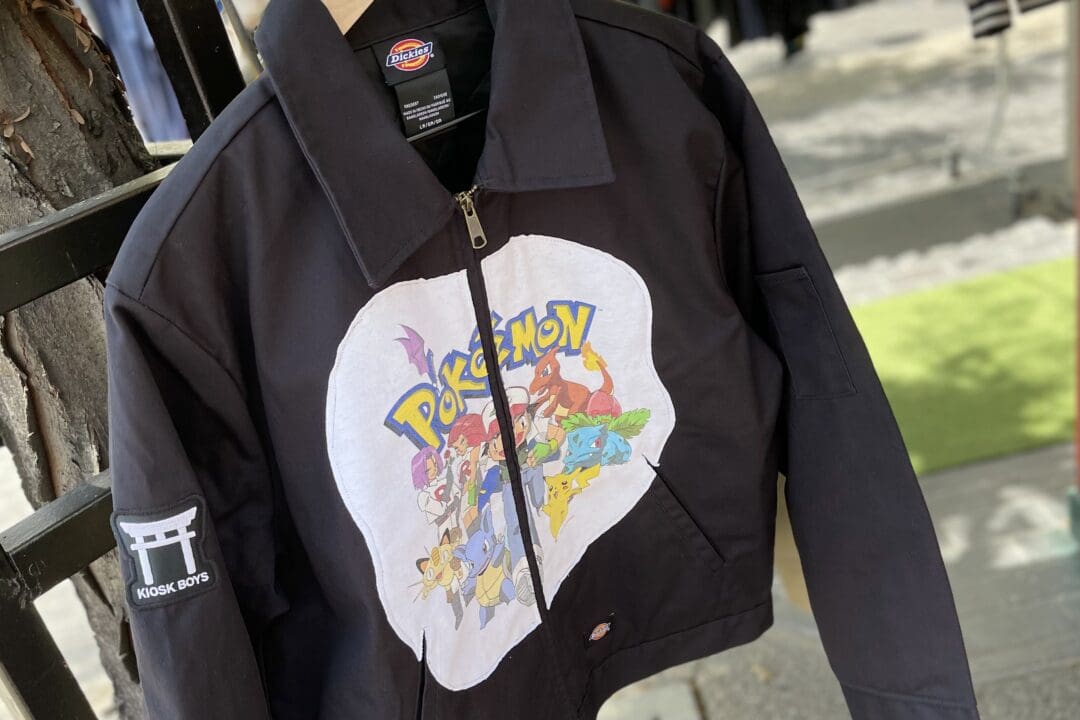 Apparently, Bailey inherited his father's good luck, as his kiosk has enjoyed similar success.
With a bachelor's degree from Cal State LA and BYU in Hawaii, Bailey and partner Kenneth Higashi now own and operate "Kiosk Boys" in Weller Court.
Kiosk Boys offers one of one custom clothing items blending urban fashion with art and musical influences. Their designs are made to stand out from the crowd, and no two designs are alike, making each item as unique as the person who is wearing it.
Bailey began selling the one-of-a-kind jackets, hoodies, and T-shirts in October 2020, amid the pandemic. This was a slow time for tourism in Downtown, yet fans still managed to find a way to purchase his bestselling, original items. Kiosk Boys' styles come in vivid colors reminding us of our love for art, music, sports, and just about everything chill.
Top-quality products from the Kiosk Boys are in hot demand, attracting a list of upcoming artists, sports figures, and celebrity influencers like Devin Vassell, NBA player Tai Verdes and music artist BLXST.
Bailey tells DT Weekly he's hooked on Downtown LA because it is home to many different walks of life and opportunities.
This past weekend father and son team hosted the return of the Little Tokyo Street Fair at Weller's Court, inviting everyone to discover over 30 participating craft artisans, including Kiosk Boys and the return of Bozu LA.
The event is located at 123 Astronaut Drive from 12pm to 6pm and will return again to Little Tokyo in June 2022. www.kioskboys.com