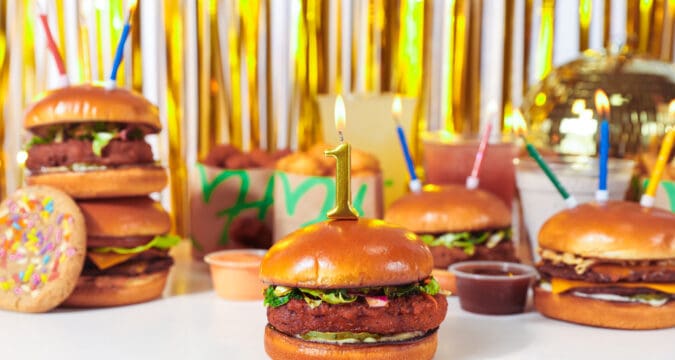 Calling all Angelenos! Hart House, LA's newest plant-based fast food chain, brought to us by famed comedian turned vegan friendly superhero Kevin Hart, is turning one. To commemorate his one-year anniversary, he's celebrating BIG TIME with delicious plant-based meals for the entire family, free cookies, and a new limited-time "House Party" shake.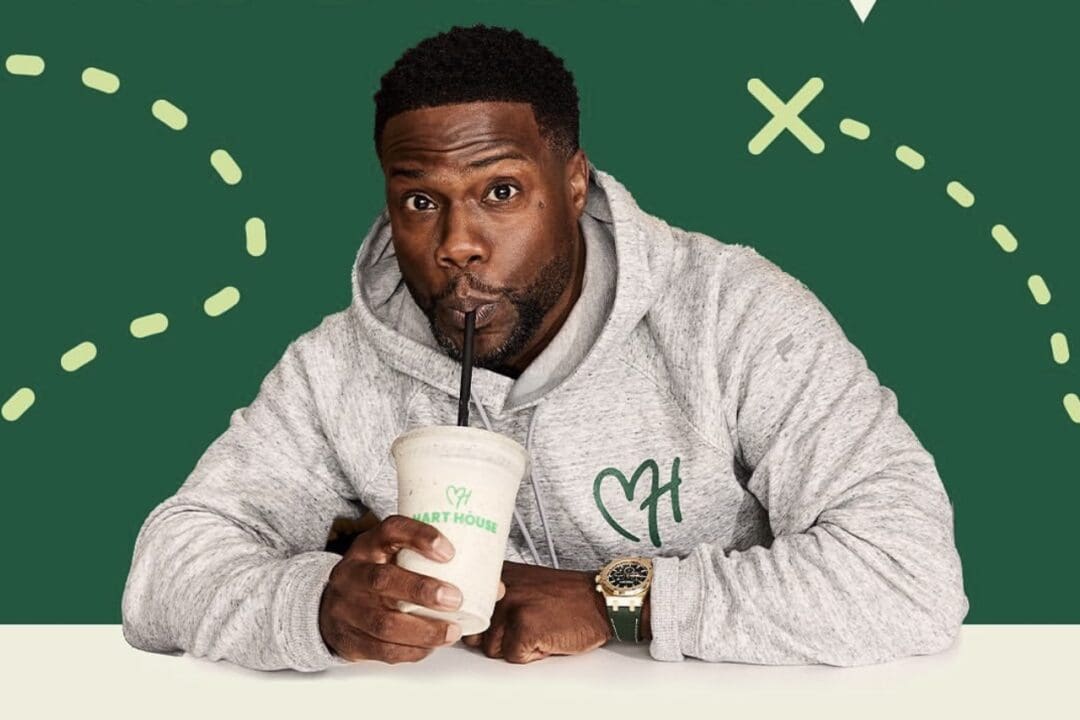 Starting Monday, August 21, through Friday, August 25, kids and families can enjoy a full week of the ultimate plant-based offers at all five Southern California Hart House locations.
The "House Party" shake is super chill! It comes with vanilla mint cream swirled with dairy-free whipped topping, drizzled with chocolate. But, it's only available from August 25th through September 12th. Kids! You know what to do. Tell your parents to take you to Hart House!
Parents! Can you believe it's already been a year? In just that short time, Kevin Hart has brought his vision, Hart House, to life with brand new locations in Westchester, Monrovia, Hollywood, and just a hop, skip and jump from DTLA across from the USC campus at University Park South.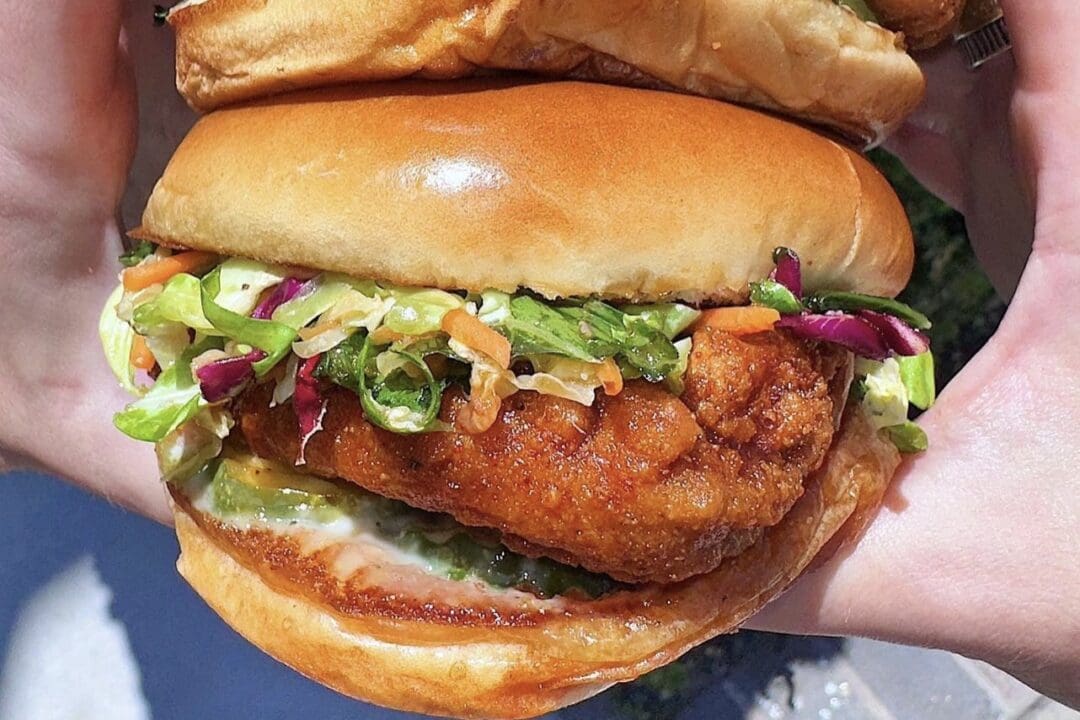 Sharing the message of "plant-based for the people," Hart House is not your typical fast food joint.
Hart House serves a 100% plant-based menu with a full lineup of vegan cheeseburgers, chick'n sandwiches, fresh salads, tasty nuggets, crispy fries and taters, and yummy shakes – and when we say yummy, we mean YUMMY!
Hart House is free from antibiotics, hormones, artificial colors, preservatives, or high-fructose corn syrup. It's real food that's really good for you and good for the future. So here's what's in store…
Kids Eat Free!
In case you missed the opening day of Hart House's week-long celebration, kids ate free with the purchase of any adult meal on Monday, August 21 AND they opened it back up on Tuesday (today) due to LAUSD closing yesterday.
WELLNESS WEDNESDAY
August 23rd at Hart House, the entire family can enjoy a complimentary Kale Crunch Side Salad with the purchase of any meal. Plus, Hart House is partnering with SUPLMNT to give the first 25 guests at each location a free anniversary water bottle!
Oh, but Friday, August 25th, is going to be the banger!
With "A GIFT FROM OUR HARTS TO YOURS!" Starting now, anyone can sign up to receive a special birthday gift from Hart House on August 25th, a complimentary cookie and birthday card with the purchase of a meal. Did we mention their also throwing a party on Friday night from 6-8pm at the USC location???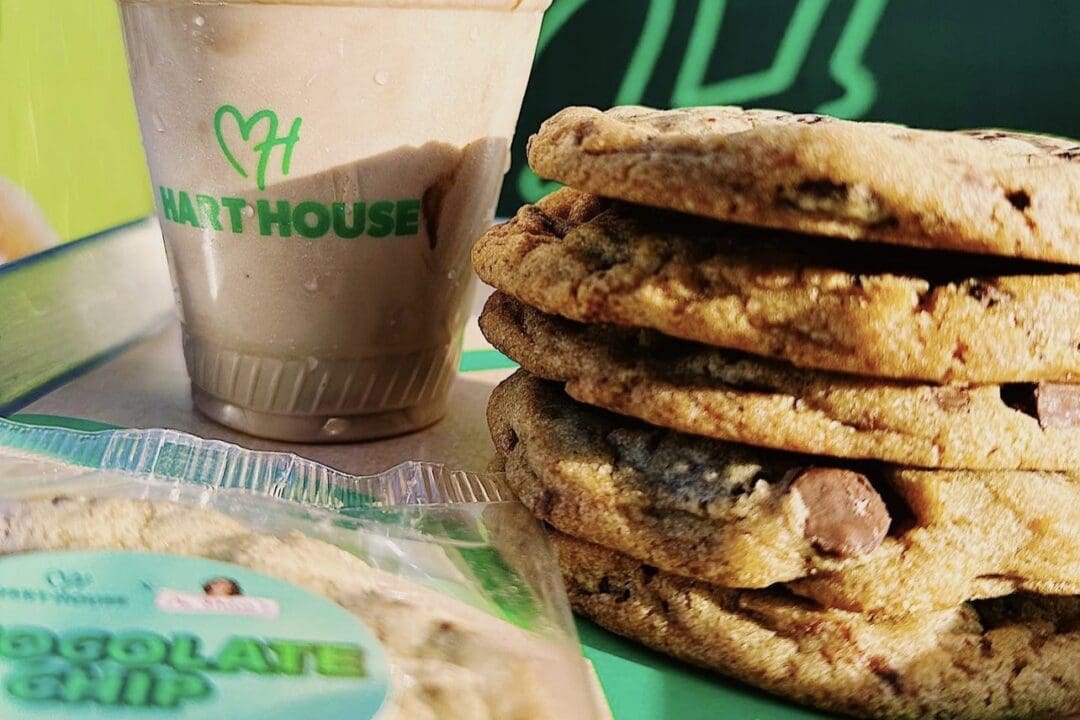 To top it off, Friday will be the day Hart House introduces the "House Party Shake."
But seriously, it's not just about celebrating, it's about creating healthier choices for your family and showing kids that eating well can be exciting and delicious. Oh…just kidding (get it…kiddinnng) of course it's about celebrating! See you there.