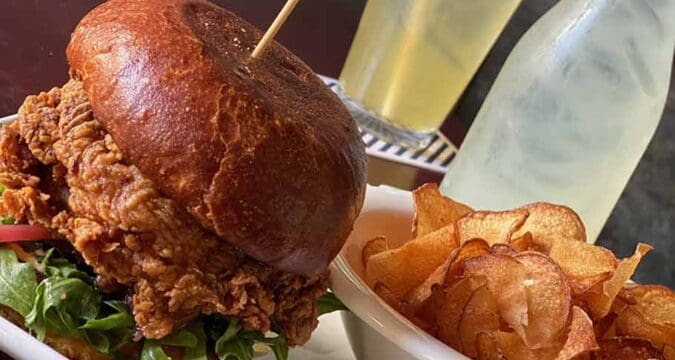 What a great time to be a member of the California Restaurant Association. For roughly $500 you too can join in the fun of advocating for consumer rights while kicking ass to keep our restaurants open.
Ever since the first restaurant was forced to close by mandate, The California Restaurant Association has been moving closer and closer to victory.
"The CRA mobilizes to protect the restaurant industry through aggressive lobbying, monitoring the legislative process, initiating grassroots campaigns, boosting political action committees and fighting for policies that support the industry at all levels of government."
Remember that time restaurants had to ban together when the County government wanted to dictate restaurant staffing levels regardless of their ability to employ because of Covid losses? Or that petition going around asking that Congress provide additional funding to cover the restaurant industry's $25million loss? That was the CRA.
By eliminating damaging public policy before it becomes law, their team's ongoing efforts have already saved the restaurant industry hundreds of millions of dollars.
In Downtown, local restaurants have suffered considerably over the past year. Toggling back and forth between lockdowns with dwindling numbers saw the closing of iconic restaurants like Pacific Dining Car and trendy Bar Mercat.
To top it off, unlike other industries that transport or assembly more people at closer range then any outdoor dining set up, restaurants felt they were taking the blame for spreading Covid from local and state officials at one point.
The final straw came in November after outdoor dining was banned yet again, right before their industry's busiest holiday season. With the CRA simmering and well seasoned from a year of lobbying they passed a milestone in December after taking their case to court. On that day, the Los Angeles County judge said county officials must show evidence that would link outdoor dining to an ongoing rise in coronavirus cases. Officials could not.
Surprisingly, our speakeasy town followed the rules, and closed our outdoor patio investments, at much personal loss in hopes to help bend the curve.
And, poor Governor Gavin Newsom facing a recall. Who wants to be him right now?
These days, Governor Newsom and Mayor Eric Garcetti seem to be the bearers of bad news, and the recipients of numerous lawsuits challenging restaurant closures, stay at home orders, Covid stats and their newest game of Vaccine Russian Roulette.
But, should we kill the messengers? Subliminally follow in line, or ignore them entirely, as the mainstream media seems to fluctuate between what is safe one day and harmful the next.
As the world prepares to inoculate its entire population, only allowing travel, work and live entertainment to those marked "okay" by some newly developed phone app; Amazon, Facebook, and Testa may be preparing the world's elites escape into deep space.
With this three, the rest of us may be left with a virus mutating faster than an old pot of spaghetti and convenient suggestions to embrace a future of ordering our lives online while depending on Wikipedia fact checking.
Don't worry, if things don't work out – guess we're all heading to… Mars?
Yes, the future, as written in almost every fictional totalitarian novel complete with space travel has arrived special delivery with only the rebels at California Restaurant Association left to save us from a life of streaming videos, memes and constant TakeOut.
In the meantime, support your local restaurants. Order online direct to help them save in delivery app fees. Plenty offer discounts when you do. And, give props to the California Restaurant Association. If you're one of the many anxious to return to dining outdoors, you owe much of your next outdoor dining experience to them.